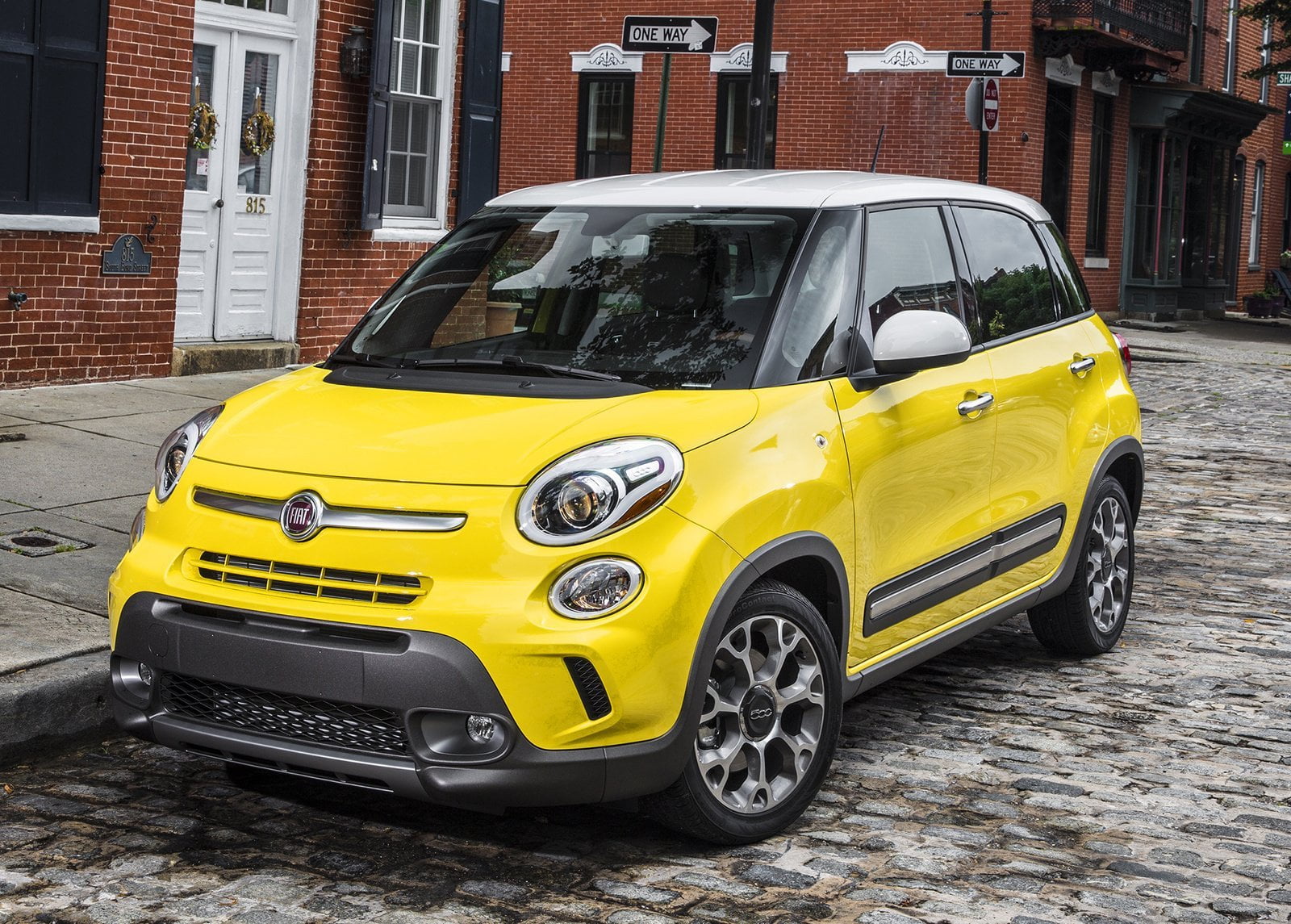 Serbia Car Sales in First Half 2016 up in double-digit fueled by Fiat aggressive commercial policy and economy expansion. While Fiat and Skoda fight for the leadership, Hyundai is emerging fast.
Serbia's economy lost momentum in the second quarter and recent GDP data show that the economy expanded 1.8% over the same quarter of the previous year. The figure marked a noticeable deceleration over the previous quarter's increase.
In the second quarter of 2016 the vehicles market kept momentum in line with previous quarter albeit May sales had been below the previous year.
In the first half 2016, sales grew 23.5% with 15.386 vehicles.
Fiat was the new leader with 2.125 sales (+16.6%) with 15.6% of market share ahead of the rival Skoda with 1.898 (-0.4%).
Third was Volkswagen with 1.201 sales (+20.6%), followed by Renault with 1.165 (+70.6%), Opel with 983 (+54.3%), Dacia with 959 (+21.2%) and Hyundai with 946 (+556.9%).
As far as the Car Groups performance, the leader was Volkswagen Group with 25.9% of market share, ahead of Renault-Nissan with 17.3%, FCA with 16.6% and Hyundai-Kia with 9.9%.
The best-selling model ranking was managed by the Fiat 500L with 846 sales (+31.2%), ahead to the Skoda Rapid with 661 (+0.0%), the Skoda Octavia with 616 (+13.4%), the Dacia Sandero with 482 (+31.7%) and Opel Astra with 459 (+136.6%).
Below, you can sort our interactive tables to see data regarding Brands, Groups and Models. Please bear in mind that sales data are subject to adjustments as sources will update their information. This report is updated at the publishing date and will not be modified while the next on this subject will always have the year to date data updated.
| Rank June | Rank H1 2016 | Brand | Sales June | Sales H1 2016 | Var June | Var H1 2016 | Share June | Share H1 2016 |
| --- | --- | --- | --- | --- | --- | --- | --- | --- |
| 1 | 1 | Fiat | 506 | 2.125 | 17,4% | 16,6% | 18,5% | 15,6% |
| 2 | 2 | Skoda | 334 | 1.898 | 18,9% | -0,4% | 12,2% | 13,9% |
| 3 | 3 | Volkswagen | 261 | 1.201 | 38,1% | 20,6% | 9,5% | 8,8% |
| 6 | 4 | Renault | 193 | 1.165 | 67,8% | 70,6% | 7,1% | 8,6% |
| 5 | 5 | Opel | 227 | 983 | 26,1% | 54,3% | 8,3% | 7,2% |
| 8 | 6 | Dacia | 156 | 959 | -1,3% | 21,2% | 5,7% | 7,0% |
| 7 | 7 | Hyundai | 167 | 946 | | 556,9% | 6,1% | 6,9% |
| 4 | 8 | Ford | 236 | 846 | 1,7% | 1,7% | 8,6% | 6,2% |
| 9 | 9 | Toyota | 120 | 628 | -35,5% | 9,6% | 4,4% | 4,6% |
| 12 | 10 | Kia | 63 | 397 | -44,7% | -18,6% | 2,3% | 2,9% |
| 10 | 11 | Audi | 73 | 355 | 43,1% | 16,4% | 2,7% | 2,6% |
| 14 | 12 | Peugeot | 42 | 329 | 13,5% | 98,2% | 1,5% | 2,4% |
| 11 | 13 | Citroen | 64 | 293 | 23,1% | 38,2% | 2,3% | 2,2% |
| 16 | 14 | BMW | 33 | 252 | -5,7% | 25,4% | 1,2% | 1,9% |
| 13 | 15 | Suzuki | 60 | 229 | 20,0% | 12,8% | 2,2% | 1,7% |
| 13 | 16 | Nissan | 60 | 226 | 76,5% | 26,3% | 2,2% | 1,7% |
| 15 | 17 | Mazda | 37 | 215 | 2,8% | -30,4% | 1,4% | 1,6% |
| 18 | 18 | Honda | 15 | 130 | -11,8% | -1,5% | 0,5% | 1,0% |
| 17 | 19 | Jeep | 20 | 89 | 0,0% | 6,0% | 0,7% | 0,7% |
| 19 | 20 | Land Rover | 13 | 77 | 116,7% | 71,1% | 0,5% | 0,6% |
| 20 | 21 | Volvo | 11 | 56 | 83,3% | 69,7% | 0,4% | 0,4% |
| 21 | 22 | Porsche | 10 | 45 | 400,0% | 55,2% | 0,4% | 0,3% |
| 22 | 23 | Alfa Romeo | 9 | 42 | 350,0% | 82,6% | 0,3% | 0,3% |
| 23 | 24 | Mitsubishi | 4 | 35 | -63,6% | -50,7% | 0,1% | 0,3% |
| 19 | 25 | Seat | 13 | 28 | 550,0% | 64,7% | 0,5% | 0,2% |
| 25 | 26 | Great Wall | 1 | 26 | -83,3% | -27,8% | 0,0% | 0,2% |
| 23 | 27 | Mini | 4 | 20 | -42,9% | -33,3% | 0,1% | 0,1% |
| 24 | 28 | Subaru | 3 | 10 | 200,0% | -9,1% | 0,1% | 0,1% |
| | 29 | Infiniti | | 8 | | | | |
| | 30 | Jaguar | | 2 | | | | |
| Rank June | Rank H1 2016 | Group | Sales June | Sales H1 2016 | Var June | Var H1 2016 | Share June | Share H1 2016 |
| --- | --- | --- | --- | --- | --- | --- | --- | --- |
| 1 | 1 | Volkswagen | 691 | 3.527 | 31,6% | 8,4% | 25,3% | 25,9% |
| 3 | 2 | Renault-Nissan | 409 | 2.358 | 33,2% | 42,5% | 15,0% | 17,3% |
| 2 | 3 | FCA | 535 | 2.256 | 18,1% | 17,0% | 19,6% | 16,6% |
| 5 | 4 | Hyundai-Kia | 230 | 1.343 | 98,3% | 112,5% | 8,4% | 9,9% |
| 6 | 5 | General Motors | 227 | 983 | 26,1% | 54,3% | 8,3% | 7,2% |
| 4 | 6 | Ford | 236 | 846 | 1,7% | 1,7% | 8,6% | 6,2% |
| 7 | 7 | Toyota | 120 | 628 | -35,5% | 9,6% | 4,4% | 4,6% |
| 8 | 8 | PSA | 106 | 622 | 19,1% | 64,6% | 3,9% | 4,6% |
| 10 | 9 | BMW | 37 | 272 | -11,9% | 17,7% | 1,4% | 2,0% |
| 9 | 10 | Suzuki | 60 | 229 | 20,0% | 12,8% | 2,2% | 1,7% |
| Rank June | Rank H1 2016 | Model | Sales June | Sales H1 2016 | Var June | Var H1 2016 |
| --- | --- | --- | --- | --- | --- | --- |
| 1 | 1 | Fiat 500L | 183 | 846 | 23,6% | 31,2% |
| 5 | 2 | Skoda Rapid | 100 | 661 | 0,0% | 0,0% |
| 4 | 3 | Skoda Octavia | 101 | 616 | 11,6% | 13,4% |
| 6 | 4 | Dacia Sandero | 76 | 482 | 10,1% | 31,7% |
| 3 | 5 | Opel Astra | 121 | 459 | 266,7% | 136,6% |
| 2 | 6 | Ford Fiesta | 124 | 410 | 4,2% | 16,1% |
| 9 | 7 | Skoda Fabia | 66 | 403 | -5,7% | -32,5% |
| 18 | 8 | Renault Fluence | 30 | 354 | | |
| 10 | 9 | Hyundai Tucson | 65 | 353 | | |
| 14 | 10 | Renault Clio | 47 | 340 | 123,8% | 38,8% |
(265)