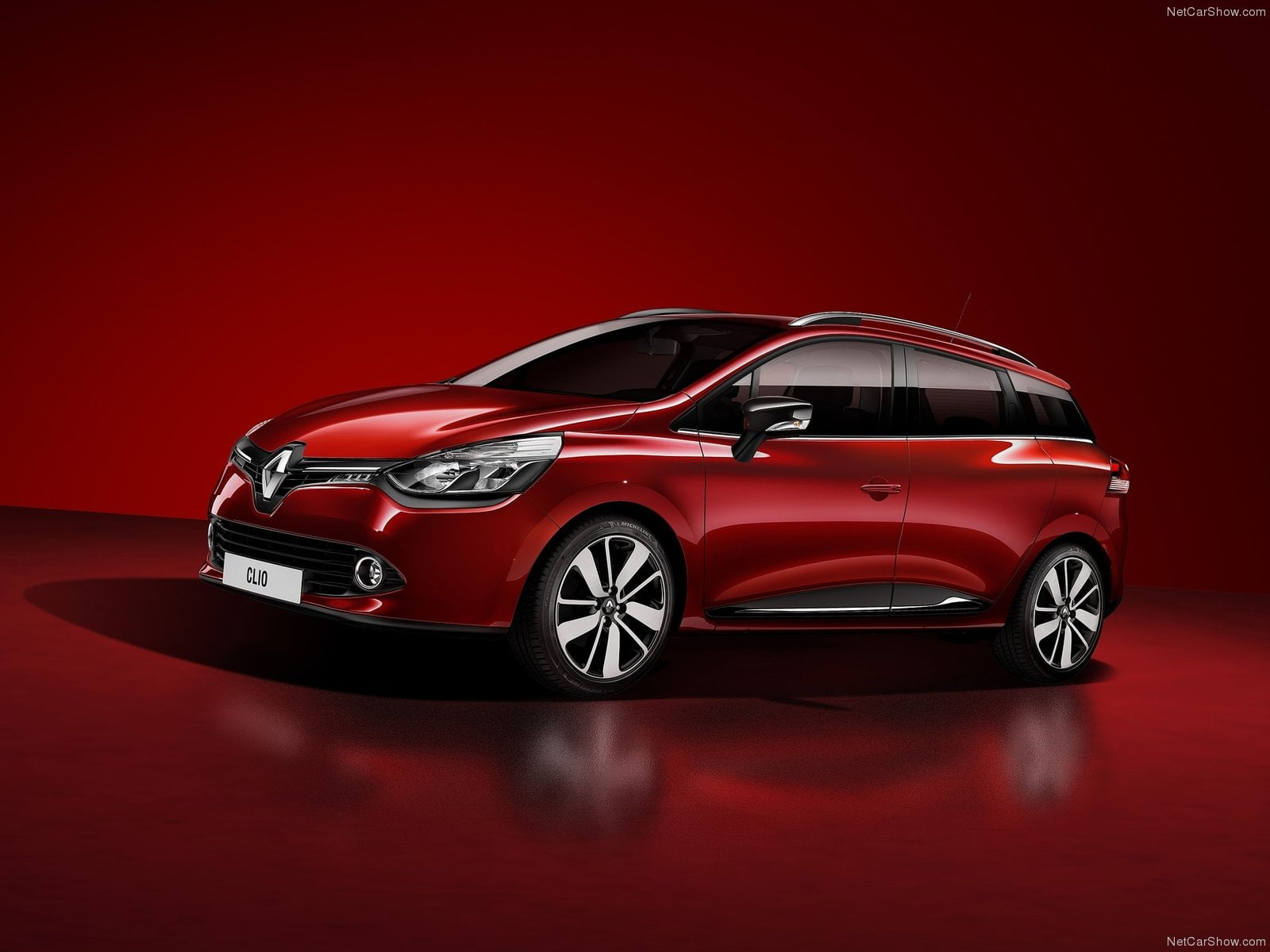 Serbia Car Sales Q1 2016 kept momentum booming 30%. While Skoda kept the leadership ahead of Fiat, the fastest growing brand was Renault, jumped in the third step doubling sales.
Recent data show that the Serbian economy gained momentum in the first quarter of this year and GDP expanded at the fastest pace in over two years. Growth came on the back of improvements in both domestic demand and the external sector. In particular, public consumption accelerated notably in Q1 as the government increased spending ahead of April's general elections.
In the first quarter of 2016 the vehicles market of Serbia has collected another success, keeping pace with the great performance recorded in the last period of 2015. The sales volume increased progressively, reaching the peak in March with the highest number of registrations ever recorded throughout the previous year.
In January and February the new cars passenger sold had been respectively 1.334 and 1.576, up 19.0% and 26.8%, followed by a roaring March with 2.734 units, improving 38.8%.  Compared to the same period of the 2015, in the first trimester the sales grew 30.2% with 5.644 vehicles.
In Q1 2016, Skoda was the new leader with 821 sales (-5.8%) with 14.5% of market share ahead of the Italian rival Fiat with 762 (+22.7%).
Third was Renault with 603 sales (+105.1%), followed by Volkswagen with 494 (+20.5%), Hyundai with 416 (+215.2%), Dacia with 399 (+25.1%) and Ford with 362 (+11.7%).
As far as the Car Groups performance, the leader was Volkswagen Group with 26.1% of market share, ahead of Renault-Nissan with 19.5%, FCA with 14.4% and Hyundai-Kia with 10.3%.
Below, you can sort our interactive tables to see data regarding Brands, Groups and Models. Please bear in mind that sales data are subject to adjustments as sources will update their information. This report is updated at the publishing date and will not be modified while the next on this subject will always have the year to date data updated.
| Rank Mar | Rank Q1 | Brand | Mar | Q1 | Mar Var | Q1 Var | Mar% | Q1% |
| --- | --- | --- | --- | --- | --- | --- | --- | --- |
| 1 | 2 | Fiat | 379 | 762 | 48,6% | 22,7% | 13,9% | 13,5% |
| 2 | 1 | Skoda | 372 | 821 | -3,4% | -5,8% | 13,6% | 14,5% |
| 3 | 3 | Renault | 311 | 603 | 211,0% | 105,1% | 11,4% | 10,7% |
| 4 | 4 | Volkswagen | 249 | 494 | 6,9% | 20,5% | 9,1% | 8,8% |
| 5 | 5 | Hyundai | 194 | 416 | 424,3% | 215,2% | 7,1% | 7,4% |
| 6 | 6 | Dacia | 187 | 399 | 19,9% | 25,1% | 6,8% | 7,1% |
| 7 | 8 | Ford | 185 | 362 | 11,4% | 11,7% | 6,8% | 6,4% |
| 8 | 7 | Opel | 170 | 372 | 78,9% | 61,7% | 6,2% | 6,6% |
| 9 | 9 | Toyota | 105 | 241 | 18,0% | 33,9% | 3,8% | 4,3% |
| 10 | 10 | Kia | 93 | 167 | 27,4% | 3,1% | 3,4% | 3,0% |
| 11 | 11 | Audi | 69 | 137 | 25,5% | 0,7% | 2,5% | 2,4% |
| 12 | 13 | Peugeot | 68 | 120 | 83,8% | 55,8% | 2,5% | 2,1% |
| 13 | 12 | Citroen | 55 | 124 | 10,0% | 53,1% | 2,0% | 2,2% |
| 14 | 14 | BMW | 54 | 114 | 63,6% | 34,1% | 2,0% | 2,0% |
| 15 | 17 | Suzuki | 51 | 87 | 88,9% | 58,2% | 1,9% | 1,5% |
| 16 | 15 | Nissan | 37 | 94 | 19,4% | 27,0% | 1,4% | 1,7% |
| 17 | 16 | Mazda | 35 | 89 | -7,9% | 18,7% | 1,3% | 1,6% |
| 18 | 18 | Honda | 34 | 62 | 9,7% | -4,6% | 1,2% | 1,1% |
| 19 | 19 | Land Rover | 20 | 39 | 300,0% | 225,0% | 0,7% | 0,7% |
| 20 | 20 | Jeep | 18 | 37 | 28,6% | 27,6% | 0,7% | 0,7% |
| 21 | 21 | Volvo | 9 | 24 | 0,0% | 14,3% | 0,3% | 0,4% |
| 22 | 23 | Porsche | 8 | 18 | 60,0% | 28,6% | 0,3% | 0,3% |
| 22 | 24 | Alfa Romeo | 8 | 16 | 33,3% | 77,8% | 0,3% | 0,3% |
| 22 | 25 | Mitsubishi | 8 | 11 | -52,9% | -60,7% | 0,3% | 0,2% |
| 23 | 22 | Great Wall | 7 | 21 | -12,5% | 10,5% | 0,3% | 0,4% |
| 24 | 26 | Mini | 4 | 7 | -20,0% | -41,7% | 0,1% | 0,1% |
| 25 | 27 | Infiniti | 2 | 3 | 100,0% | 200,0% | 0,1% | 0,1% |
| 25 | 28 | Jaguar | 2 | 2 | | | 0,1% | 0,0% |
| Rank Mar | Rank Q1 | Group | Mar | Q1 | Mar Var | Q1 Var | Mar% | Q1% |
| --- | --- | --- | --- | --- | --- | --- | --- | --- |
| 1 | 1 | Volkswagen | 698 | 1.471 | 2,0% | 2,3% | 25,5% | 26,1% |
| 2 | 2 | Renault-Nissan | 537 | 1.099 | 86,5% | 59,7% | 19,6% | 19,5% |
| 3 | 3 | FCA | 405 | 815 | 47,3% | 23,7% | 14,8% | 14,4% |
| 4 | 4 | Hyundai-Kia | 287 | 583 | 160,9% | 98,3% | 10,5% | 10,3% |
| 6 | 5 | General Motors | 170 | 372 | 78,9% | 61,7% | 6,2% | 6,6% |
| 5 | 6 | Ford | 185 | 362 | 11,4% | 11,7% | 6,8% | 6,4% |
| 7 | 7 | PSA | 123 | 244 | 41,4% | 54,4% | 4,5% | 4,3% |
| 8 | 8 | Toyota | 105 | 241 | 18,0% | 33,9% | 3,8% | 4,3% |
| 9 | 9 | BMW | 58 | 121 | 52,6% | 24,7% | 2,1% | 2,1% |
| 11 | 10 | Mazda | 35 | 89 | -7,9% | 18,7% | 1,3% | 1,6% |
| Rank Mar | Rank Q1 | Model | Mar | Q1 | Mar Var | Q1 Var | Mar% | Q1% |
| --- | --- | --- | --- | --- | --- | --- | --- | --- |
| 2 | 1 | Skoda Rapid | 136 | 338 | 0,0% | 0,0% | 6,5% | 6,4% |
| 2 | 2 | Skoda Octavia | 136 | 280 | 50,3% | 3,1% | 6,5% | 5,3% |
| 1 | 2 | Fiat 500L | 139 | 280 | 24,1% | 22,8% | 6,6% | 5,3% |
| 3 | 3 | Hyundai i30 | 97 | 205 | | | 4,6% | 3,9% |
| 4 | 4 | Ford Fiesta | 92 | 189 | 48,4% | 43,2% | 4,4% | 3,6% |
| 5 | 5 | Dacia Sandero | 89 | 186 | 27,1% | 40,9% | 4,2% | 3,5% |
| 6 | 6 | Skoda Fabia | 87 | 184 | -41,6% | -42,1% | 4,2% | 3,5% |
| 10 | 7 | Renault Clio | 60 | 165 | 114,3% | 35,2% | 2,9% | 3,1% |
| 9 | 8 | Hyundai Tucson | 69 | 164 | | | 3,3% | 3,1% |
| 7 | 9 | Skoda Superb | 75 | 145 | 78,6% | 40,8% | 3,6% | 2,7% |
| 8 | 10 | Volkswagen Golf | 74 | 144 | 66,8% | 8,2% | 3,5% | 2,7% |
(261)