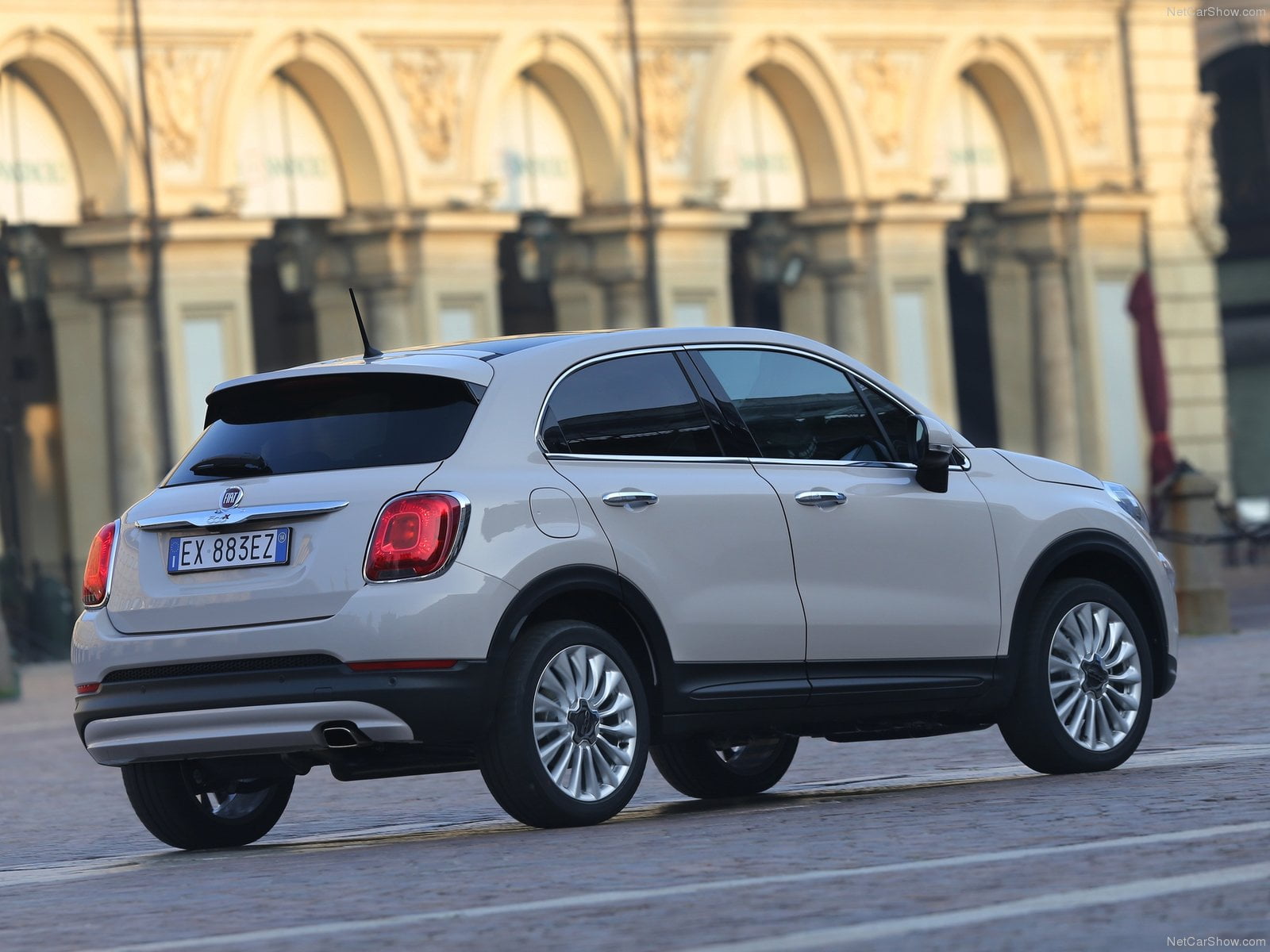 2014 Serbian Automotive Industry at lowest in twenty years, despite the re-launch of local production operated by Fiat. Volkswagen Group is expanding the control on the market with Skoda new leader.
In December 2014 according to data released by the local Association of Car Manufacturers, total new Light Passengers Vehicles sold in Serbia have been 1.611, down 14.5% from year ago.
This was the 11th year on year declining month in a string.
Full Year 2014 sales have been 19.698, down 10.1% from 2013. It represents the fourth fall in a row at the lowest market volume in 20 years.
Excluding the case of Ukraine, where economy and markets are destroyed by civil war, the Serbian is the European market with the worse trend mirroring a really hard economic reality.
Skoda is the market leader and in December sold 315 units (-42.8%) while the full year sales had been 3.377 (-14.0%) with a market share of 17.1%.
Skoda has taken the crown out from the domestic makers, Fiat, that fell in second place with annual volume of 2.859 vehicles, down 36.2%, despite the local production of 500 L.
Third in the annual race was Volkswagen, 1 spot ahead of 2013, with 1.882 units (+34.4%) overtaking Hyundai (4th with 1.613, -15.9%).
Others growing brands were Dacia (5th with 1.352, +32.4%), Audi (11th with 588, +16.9%) and Lada (15th with 317 cars, +59.3%).
As far as the best-selling models ranking, the market leader was the Skoda Fabia with 1.186 sales, followed by Fiat 500L with 1.082 and Skoda Octavia with 951.
Below, you can sort our interactive tables to see data regarding Brands, Groups and Models. Please bear in mind that sales data are subject to adjustments as sources will update their information. This report is updated at the publishing date and will not be modified while the next on this subject will always have the year to date data updated.
| Rank Dec | Rank 2014 | Brand | Sales Dec | Sales F.Y. 2014 | Dec Y.o.Y Var. | F.Y. 2014 Y.o.Y. Var. | Share 2013 | Share Dec | Share 2014 |
| --- | --- | --- | --- | --- | --- | --- | --- | --- | --- |
| 1 | 1 | Skoda | 315 | 3.377 | -42,8% | -14,0% | 17,8% | 19,6% | 17,1% |
| 2 | 2 | Fiat | 235 | 2.859 | -26,1% | -36,2% | 20,3% | 14,6% | 14,5% |
| 3 | 9 | Toyota | 116 | 995 | 163,6% | 55,0% | 2,9% | 7,2% | 5,1% |
| 3 | 4 | Hyundai | 116 | 1.613 | -42,6% | -15,9% | 8,7% | 7,2% | 8,2% |
| 4 | 3 | Volkswagen | 115 | 1.882 | 219,4% | 34,4% | 6,4% | 7,1% | 9,6% |
| 5 | 5 | Dacia | 96 | 1.352 | 28,0% | 32,4% | 4,6% | 6,0% | 6,9% |
| 6 | 6 | Ford | 93 | 1.054 | 2,2% | -5,6% | 5,1% | 5,8% | 5,4% |
| 7 | 7 | Opel | 90 | 1.049 | -21,7% | -4,1% | 5,0% | 5,6% | 5,3% |
| 8 | 10 | Kia | 80 | 843 | | | 0,0% | 5,0% | 4,3% |
| 9 | 8 | Renault | 66 | 1.020 | 11,9% | 6,0% | 4,4% | 4,1% | 5,2% |
| 10 | 21 | Citroen | 42 | 111 | | | 0,0% | 2,6% | 0,6% |
| 11 | 12 | BMW | 31 | 382 | 34,8% | -5,2% | 1,8% | 1,9% | 1,9% |
| 12 | 11 | Audi | 29 | 588 | -3,3% | 16,9% | 2,3% | 1,8% | 3,0% |
| 12 | 13 | Nissan | 29 | 380 | 45,0% | 3,0% | 1,7% | 1,8% | 1,9% |
| 13 | 16 | Honda | 26 | 315 | -7,1% | -33,7% | 2,2% | 1,6% | 1,6% |
| 14 | 14 | Suzuki | 24 | 329 | -20,0% | -32,0% | 2,2% | 1,5% | 1,7% |
| 15 | 18 | Peugeot | 23 | 153 | -17,9% | -46,5% | 1,3% | 1,4% | 0,8% |
| 16 | 15 | Lada | 22 | 317 | -21,4% | 59,3% | 0,9% | 1,4% | 1,6% |
| 17 | 22 | Land Rover | 19 | 74 | 171,4% | 8,8% | 0,3% | 1,2% | 0,4% |
| 18 | 17 | Mazda | 7 | 263 | -46,2% | 12,4% | 1,1% | 0,4% | 1,3% |
| 18 | 27 | Jeep | 7 | 60 | 40,0% | 33,3% | 0,2% | 0,4% | 0,3% |
| 19 | 24 | Mitsubishi | 6 | 71 | -50,0% | -41,3% | 0,5% | 0,4% | 0,4% |
| 19 | 23 | Volvo | 6 | 72 | -62,5% | -16,3% | 0,4% | 0,4% | 0,4% |
| 20 | 25 | Porsche | 5 | 67 | 150,0% | 204,5% | 0,1% | 0,3% | 0,3% |
| 20 | 26 | Mini | 5 | 63 | 25,0% | -4,5% | 0,3% | 0,3% | 0,3% |
| 21 | 29 | Subaru | 4 | 28 | 100,0% | 12,0% | 0,1% | 0,2% | 0,1% |
| 22 | 19 | Seat | 2 | 140 | -50,0% | 12,9% | 0,6% | 0,1% | 0,7% |
| 22 | 31 | Alfa Romeo | 2 | 25 | -50,0% | -43,2% | 0,2% | 0,1% | 0,1% |
| Rank Dec | Rank 2014 | Group | Sales Dec | Sales F.Y. 2014 | Dec Y.o.Y Var. | F.Y. 2014 Y.o.Y. Var. | Share 2013 | Share Dec | Share 2014 |
| --- | --- | --- | --- | --- | --- | --- | --- | --- | --- |
| 1 | 1 | Volkswagen | 466 | 6.054 | -25,2% | 1,3% | 27,1% | 28,9% | 30,7% |
| 2 | 3 | FCA | 244 | 2.979 | -25,6% | -35,2% | 20,9% | 15,1% | 15,1% |
| 3 | 2 | Renault-Nissan | 213 | 3.069 | 17,0% | 20,2% | 11,6% | 13,2% | 15,6% |
| 4 | 4 | Hyundai-Kia | 196 | 2.456 | -3,0% | 28,1% | 8,7% | 12,2% | 12,5% |
| 5 | 7 | Toyota | 116 | 995 | 163,6% | 55,0% | 2,9% | 7,2% | 5,1% |
| 6 | 6 | Ford | 93 | 1.054 | 2,2% | -5,6% | 5,1% | 5,8% | 5,4% |
| 7 | 5 | GM | 90 | 1.178 | -34,8% | -25,2% | 7,1% | 5,6% | 6,0% |
| 8 | 11 | PSA | 65 | 264 | 132,1% | -7,7% | 1,3% | 4,0% | 1,3% |
| 9 | 8 | BMW | 36 | 445 | 33,3% | -5,1% | 2,1% | 2,2% | 2,3% |
| 10 | 10 | Honda | 26 | 315 | -7,1% | -33,7% | 2,2% | 1,6% | 1,6% |
| Rank Dec | Rank 2014 | Model | Sales Dec | Sales 2014 | Dec Y.o.Y. Var. | 2014 Y.o.Y. Var. | Share 2013 | Share Dec | Share 2014 |
| --- | --- | --- | --- | --- | --- | --- | --- | --- | --- |
| 1 | 3 | Skoda Octavia | 113 | 951 | 64,6% | 14,6% | 10,0% | 5,0% | 10,0% |
| 2 | 1 | Skoda Fabia | 98 | 1.186 | 19,0% | 15,0% | 12,4% | 5,0% | 12,5% |
| 3 | 2 | Fiat 500L | 59 | 1.082 | 18,0% | 20,7% | 10,8% | 5,0% | 11,4% |
| 4 | 10 | Ford Fiesta | 52 | 415 | 13,0% | -22,4% | 6,5% | 5,0% | 4,4% |
| 5 | 4 | Dacia Sandero | 49 | 617 | 19,5% | 16,4% | 6,4% | 5,0% | 6,5% |
| 6 | 9 | Hyundai ix35 | 44 | 445 | 76,0% | 35,5% | 4,0% | 5,0% | 4,7% |
| 6 | 5 | Hyundai i30 | 44 | 511 | 46,7% | 18,0% | 5,2% | 5,0% | 5,4% |
| 7 | 7 | Fiat Punto | 43 | 473 | 48,3% | 9,9% | 5,2% | 5,0% | 5,0% |
| 8 | 8 | Kia Cee'd | 20 | 466 | -40,6% | 5,3% | 5,3% | 5,0% | 4,9% |
| 9 | 6 | Volkswagen Golf | 17 | 479 | -64,8% | -18,6% | 7,1% | 5,0% | 5,0% |
| 10 | 16 | Volkswagen Polo | 15 | 267 | 0,0% | 25,2% | 2,6% | 5,0% | 2,8% |
(281)