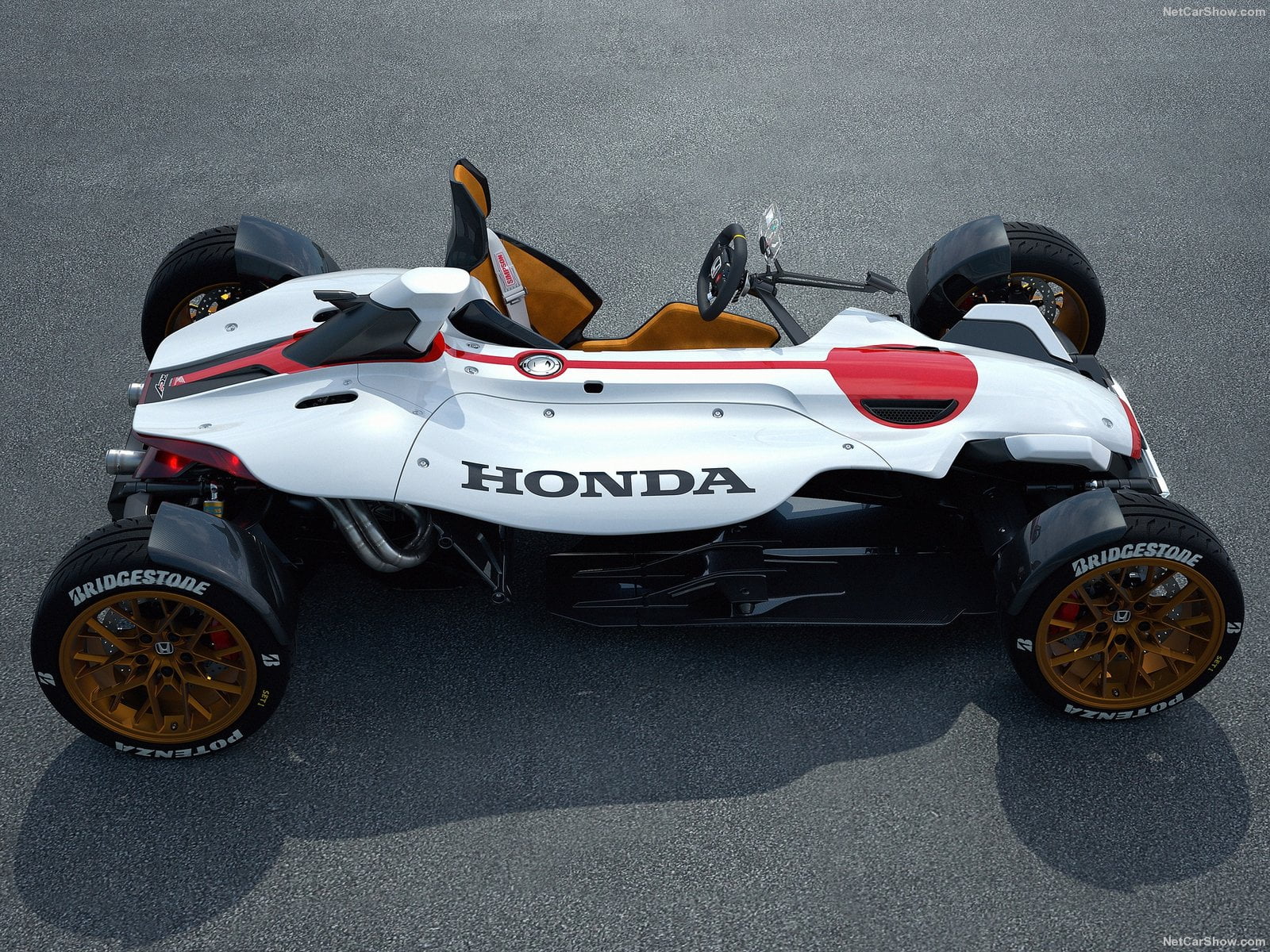 Singapore Auto Market in Q1 2016 on the sky. Despite the country suffer for low export the sector benefit from CEE price reduction and boomed 85%. Honda posted a tremendous performance challenging the leadership.
Despite the external headwinds will have a significant impact on Singapore's export-dependent economy, there have not been repercussions on the automotive industry due to the reduction of CEE cost in place since over 18 months and the 2015 sales boom has been further confirmed during the first quarter of 2016. Sales volumes are flown in January with almost 95 %, decreasing gradually in the next two months but remaining with sale of high percentages.
According to data released by the Singapore Bureau of Statistics, in January sales had been 9.195 (+94.5%), followed in February by 7.266 units (+90.3%) and in March by 10.052 (+76.0%).
The first quarter sales volume hit an impressive 26.513 vehicles, up 86.0% compered to the same period last year.
Please note that since few months we are reporting Singapore's data with regard to the total vehicles (including cars, commercial vehicles and taxi) while in the tables below we feature just the car passengers performance (Taxi not included).
In the first quarter 2016 the leader was again Toyota with 4.165 sales (+143.9%) with market share at 20.2%, while the great event was the amazing sales boom reported by Honda with 4.012 units (+333.3%) severely challenging the leadership.
In third, Nissan sold 1.791 units (+124.2%) followed by Mercedes with 1.678 (+17.6%) and Mazda with 1.615 (+82.3%). In sixth place BMW with 1.033 sales (+79.7%) ahead of Hyundai with 777 (+140.6%).
Leader of the performance by group was Toyota with market share at 23.5%, followed by Honda with 19.5%, Renault-Nissan with 9.7% and Mercedes Daimler with 8.2%.
Below, you can sort our interactive tables to see data regarding Brands, Groups and Models. Please bear in mind that sales data are subject to adjustments as sources will update their information. This report is updated at the publishing date and will not be modified while the next on this subject will always have the year to date data updated.
| Rank Mar | Rank Q1 | Brand | Mar | Q1 | Mar Var | Q1 Var | Mar% | Q1% |
| --- | --- | --- | --- | --- | --- | --- | --- | --- |
| 2 | 1 | Toyota | 1.527 | 4.165 | 88,5% | 143,9% | 20,7% | 20,2% |
| 1 | 2 | Honda | 1.583 | 4.012 | 326,7% | 333,3% | 21,4% | 19,5% |
| 3 | 3 | Nissan | 577 | 1.791 | 78,1% | 124,2% | 7,8% | 8,7% |
| 5 | 4 | Mercedes | 518 | 1.678 | 94,7% | 17,6% | 7,0% | 8,2% |
| 4 | 5 | Mazda | 560 | 1.615 | 36,9% | 82,3% | 7,6% | 7,9% |
| 6 | 6 | BMW | 379 | 1.033 | 126,9% | 79,7% | 5,1% | 5,0% |
| 10 | 7 | Hyundai | 210 | 777 | 112,1% | 140,6% | 2,8% | 3,8% |
| 9 | 8 | Volkswagen | 279 | 730 | -6,7% | 0,8% | 3,8% | 3,5% |
| 7 | 9 | Subaru | 302 | 709 | 193,2% | 159,7% | 4,1% | 3,4% |
| 8 | 10 | Lexus | 284 | 659 | 79,7% | 72,3% | 3,8% | 3,2% |
| 12 | 11 | Mitsubishi | 178 | 532 | 61,8% | 71,6% | 2,4% | 2,6% |
| 13 | 12 | Audi | 171 | 508 | -10,5% | 6,7% | 2,3% | 2,5% |
| 11 | 13 | Kia | 201 | 507 | 89,6% | 95,0% | 2,7% | 2,5% |
| 14 | 14 | Volvo | 169 | 430 | 48,2% | 43,3% | 2,3% | 2,1% |
| 16 | 15 | Citroen | 54 | 165 | 5,9% | 57,1% | 0,7% | 0,8% |
| 15 | 16 | Chevrolet | 56 | 156 | 33,3% | 67,7% | 0,8% | 0,8% |
| 17 | 17 | Jaguar | 52 | 139 | -21,2% | 14,9% | 0,7% | 0,7% |
| 18 | 18 | Peugeot | 46 | 135 | 35,3% | 53,4% | 0,6% | 0,7% |
| 21 | 19 | Renault | 27 | 126 | 92,9% | 147,1% | 0,4% | 0,6% |
| 24 | 20 | Porsche | 16 | 118 | -74,6% | -37,2% | 0,2% | 0,6% |
| 19 | 21 | Suzuki | 36 | 96 | 111,8% | 200,0% | 0,5% | 0,5% |
| 21 | 22 | Land Rover | 27 | 84 | -12,9% | 0,0% | 0,4% | 0,4% |
| 20 | 23 | Infiniti | 29 | 83 | 11,5% | 107,5% | 0,4% | 0,4% |
| 21 | 24 | Mini | 27 | 82 | 42,1% | 15,5% | 0,4% | 0,4% |
| 22 | 25 | SsangYong | 26 | 81 | | | 0,4% | 0,4% |
| 23 | 26 | Ford | 23 | 50 | 35,3% | 42,9% | 0,3% | 0,2% |
| 25 | 27 | Ferrari | 8 | 18 | 300,0% | 20,0% | 0,1% | 0,1% |
| 26 | 27 | Maserati | 4 | 18 | 100,0% | 38,5% | 0,1% | 0,1% |
| 28 | 28 | Opel | 2 | 12 | | 500,0% | 0,0% | 0,1% |
| 26 | 28 | Alfa Romeo | 4 | 12 | 300,0% | 100,0% | 0,1% | 0,1% |
| 28 | 29 | Bentley | 2 | 11 | -66,7% | -47,6% | 0,0% | 0,1% |
| 29 | 30 | Chery | 1 | 7 | | | 0,0% | |
| 27 | 31 | Lamborghini | 3 | 6 | 50,0% | 0,0% | 0,0% | |
| 26 | 31 | Perodua | 4 | 6 | | | 0,1% | |
| 30 | 32 | Rolls-Royce | - | 4 | | -50,0% | | |
| 29 | 32 | Aston Martin | 1 | 4 | | 100,0% | | |
| 29 | 32 | Alpina | 1 | 4 | | 300,0% | | |
| 30 | 33 | Chrysler | - | 2 | | | | |
| 29 | 33 | MG | 1 | 2 | | | | |
| 29 | 34 | McLaren | 1 | 1 | | 0,0% | | |
| 30 | 34 | Daihatsu | - | 1 | | 0,0% | | |
| 29 | 34 | Fiat | 1 | 1 | | | | |
| Rank Mar | Rank Q1 | Group | Mar | Q1 | Mar Var | Q1 Var | Mar% | Q1% |
| --- | --- | --- | --- | --- | --- | --- | --- | --- |
| 1 | 1 | Toyota | 1.811 | 4.825 | 87,1% | 130,8% | 24,5% | 23,5% |
| 2 | 2 | Honda | 1.583 | 4.012 | 326,7% | 333,3% | 21,4% | 19,5% |
| 3 | 3 | Renault-Nissan | 633 | 2.000 | 73,9% | 124,7% | 8,6% | 9,7% |
| 4 | 5 | Mazda | 560 | 1.615 | 36,9% | 82,3% | 7,6% | 7,9% |
| 5 | 4 | Mercedes Daimler | 518 | 1.678 | 94,7% | 17,6% | 7,0% | 8,2% |
| 6 | 6 | Volkswagen | 471 | 1.373 | -16,0% | -3,0% | 6,4% | 6,7% |
| 7 | 7 | Hyundai-Kia | 411 | 1.284 | 100,5% | 120,2% | 5,6% | 6,2% |
| 8 | 8 | BMW | 407 | 1.123 | 117,6% | 71,5% | 5,5% | 5,5% |
| 9 | 9 | Fuji Heavy Industries | 302 | 709 | 193,2% | 159,7% | 4,1% | 3,4% |
| 10 | 10 | Mitsubishi | 178 | 532 | 61,8% | 71,6% | 2,4% | 2,6% |
Wishing to know all about this market, consider to purchase dedicated research:
(630)