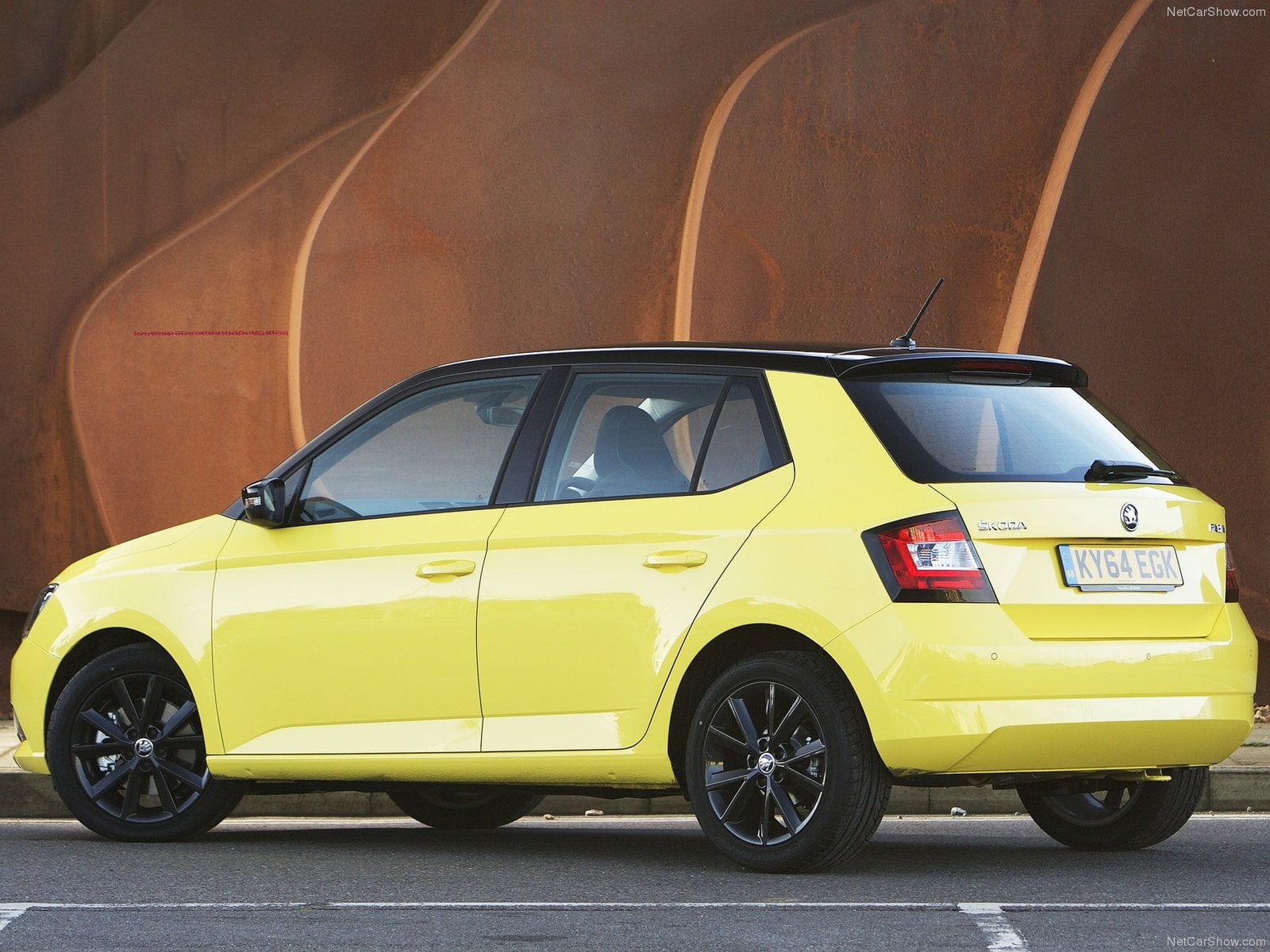 Slovakia Cars Market in 2015 hit the new all time record outpacing the 2009 level. Fueled by strong domestic consumer's demand and fast growing GDP the market is one of the best in Europe. Skoda is market leader.
Continued gains in the labor market and soaring investment on the back of growth-supporting impulse from EU funds propelled growth in Q3 to levels last seen in 2010. Tailwinds that stimulated growth in the previous quarters are far from abating and are expected to have supported economic activity in Q4.
In November, the unemployment rate tumbled to a nearly seven-year low, while industrial production expanded at double-digit rates. Slovakia's all-important car industry produced more than 1 million vehicles for the first time in 2015. This situation is expected to improve further after Jaguar Land Rover's announced that it will open a plant in the country in 2018.
Fear that sudden sales fall could not allow the achievement of a new record has been escaped as the Q4 improved over 14% from the correspondent period last year fueling the market towards levels never hit before.
Indeed according to data released by the Slovakia Associations of Car Manufacturers, in the entire 2015 the total new car passengers sold in this middle Europe country have been 77.971, up 7.9% from the 2014, posting the new ALL TIME RECORD, hitting the former one established in the 2009 at 74.717.
Market leader was Skoda with 16.570 sales (+2.7% and 22% of market share, followed by Volkswagen with 7.024 units (-9.7%) and Hyundai with 6.305 (+11.8%). Kia was fourth with 5.600 (-13.0%) ahead of Opel with 4.073 (+3.3%), Peugeot with 3.880 (+0.5%) and Renault with 2.750 (-0.1%).
The best-selling model was the Skoda Fabia with 5.405 units, ahead of Skoda Octavia with 4.451 (+0.7%) and Skoda Rapid with 3.970 (-7.6%).
Research, Consulting, Data & Forecast
F2M covers intensively this market with several products developed to help any investigation required. Market Researches in PDF are immediately available for download with study on the market since 2005 and with forecast up to the 2025. AutoData in EXCEL are immediately downloadable with annual sales volume, split by month, for all brands and all models distributed in the market. This year data are released year to date, but you will receive a monthly update until the year-end.  See details within Slovakia Corner Store.
| Rank 2015 | Rank 2014 | Brand | 2015 | 2014 | 2015 Var | Share 2015 |
| --- | --- | --- | --- | --- | --- | --- |
| 1 | 1 | Skoda | 16.570 | 16.131 | 2,7% | 22,3% |
| 2 | 2 | Volkswagen | 7.024 | 7.778 | -9,7% | 9,5% |
| 3 | 4 | Hyundai | 6.305 | 5.641 | 11,8% | 8,5% |
| 4 | 3 | Kia | 5.600 | 6.435 | -13,0% | 7,5% |
| 5 | 5 | Opel | 4.073 | 3.944 | 3,3% | 5,5% |
| 6 | 6 | Peugeot | 3.880 | 3.861 | 0,5% | 5,2% |
| 7 | 7 | Renault | 2.750 | 2.752 | -0,1% | 3,7% |
| 8 | 8 | Dacia | 2.730 | 2.680 | 1,9% | 3,7% |
| 9 | 10 | Suzuki | 2.625 | 2.556 | 2,7% | 3,5% |
| 10 | 13 | Toyota | 2.435 | 2.279 | 6,9% | 3,3% |
| 11 | 14 | BMW | 2.396 | 2.184 | 9,7% | 3,2% |
| 12 | 9 | Ford | 2.364 | 2.570 | -8,0% | 3,2% |
| 13 | 12 | Mercedes | 2.287 | 2.303 | -0,7% | 3,1% |
| 14 | 11 | Citroen | 2.021 | 2.407 | -16,0% | 2,7% |
| 15 | 18 | Nissan | 1.913 | 1.297 | 47,5% | 2,6% |
| 16 | 15 | Audi | 1.546 | 1.825 | -15,3% | 2,1% |
| 17 | 17 | Mazda | 1.544 | 1.431 | 7,9% | 2,1% |
| 18 | 20 | Mitsubishi | 1.213 | 919 | 32,1% | 1,6% |
| 19 | 16 | Seat | 1.191 | 1.617 | -26,4% | 1,6% |
| 20 | 19 | Honda | 1.009 | 1.131 | -10,8% | 1,4% |
| 21 | 21 | Fiat | 824 | 675 | 22,0% | 1,1% |
| 22 | 23 | Volvo | 546 | 372 | 46,8% | 0,7% |
| 23 | 26 | Jeep | 309 | 204 | 51,2% | 0,4% |
| 24 | 24 | Land Rover | 277 | 301 | -8,1% | 0,4% |
| 25 | 25 | Subaru | 248 | 254 | -2,2% | 0,3% |
| 26 | 27 | Mini | 154 | 118 | 30,5% | 0,2% |
| 27 | 30 | Lexus | 111 | 75 | 47,2% | 0,1% |
| 27 | 29 | Porsche | 111 | 89 | 24,5% | 0,1% |
| 28 | 28 | Lada | 107 | 99 | 7,8% | 0,1% |
| 29 | 35 | Smart | 39 | 10 | 300,0% | 0,1% |
| 30 | 33 | Alfa Romeo | 30 | 40 | -24,5% | 0,0% |
| 31 | 34 | Jaguar | 28 | 31 | -8,4% | 0,0% |
| 32 | 36 | Mahindra | 14 | 9 | 55,6% | 0,0% |
| 33 | 31 | Lancia | 8 | 42 | -81,0% | 0,0% |
| 34 | 22 | Chevrolet | 2 | 465 | -99,6% | 0,0% |
| Rank Dec | Rank 2015 | Model | Sales Dec | Sales 2015 | Dec Var | 2015 Var | Share Dec | Share 2015 |
| --- | --- | --- | --- | --- | --- | --- | --- | --- |
| 1 | 1 | Skoda Fabia | 648 | 5.405 | 70,1% | 27,5% | 8,3% | 7,3% |
| 2 | 2 | Skoda Octavia | 521 | 4.450 | 22,9% | 0,7% | 6,7% | 6,0% |
| 6 | 3 | Skoda Rapid | 172 | 3.970 | -52,1% | -7,6% | 2,2% | 5,3% |
| 3 | 4 | Kia Cee'd | 234 | 2.484 | -41,1% | -18,1% | 3,0% | 3,3% |
| 9 | 5 | Volkswagen Golf | 132 | 2.346 | -61,7% | -32,6% | 1,7% | 3,2% |
| 23 | 6 | Hyundai i30 | 76 | 2.292 | -76,2% | -0,1% | 1,0% | 3,1% |
| 4 | 7 | Suzuki Vitara | 231 | 1.475 | | | 2,9% | 2,0% |
| 32 | 8 | Hyundai i20 | 59 | 1.467 | -62,7% | 35,6% | 0,8% | 2,0% |
| 13 | 9 | Opel Astra | 104 | 1.438 | -77,4% | -1,4% | 1,3% | 1,9% |
| 17 | 10 | Kia Sportage | 92 | 1.432 | -38,7% | -3,4% | 1,2% | 1,9% |
| 34 | 11 | Skoda Yeti | 56 | 1.148 | -56,9% | -13,2% | 0,7% | 1,5% |
| 8 | 12 | Volkswagen Passat | 138 | 1.076 | -31,6% | 28,5% | 1,8% | 1,4% |
| 34 | 13 | Volkswagen Polo | 56 | 998 | -60,3% | -14,0% | 0,7% | 1,3% |
| 6 | 14 | Skoda Superb | 172 | 968 | 28,4% | 12,7% | 2,2% | 1,3% |
| 7 | 14 | Peugeot 308 | 163 | 968 | -17,7% | 19,2% | 2,1% | 1,3% |
| 5 | 15 | Renault Clio | 184 | 959 | -40,1% | -2,3% | 2,3% | 1,3% |
| 31 | 16 | Opel Corsa | 64 | 902 | -20,0% | 1,8% | 0,8% | 1,2% |
| 29 | 17 | Dacia Duster | 69 | 894 | -64,1% | -3,1% | 0,9% | 1,2% |
| 61 | 18 | Kia Rio | 30 | 879 | -81,5% | -24,9% | 0,4% | 1,2% |
| 99 | 19 | Hyundai ix35 | 8 | 805 | -73,8% | -18,2% | 0,1% | 1,1% |
| 25 | 20 | Dacia Sandero | 73 | 771 | -18,9% | -3,4% | 0,9% | 1,0% |
| 11 | 21 | Peugeot 208 | 118 | 730 | -20,8% | 1,1% | 1,5% | 1,0% |
| 41 | 22 | Mitsubishi ASX | 49 | 709 | -31,9% | 21,6% | 0,6% | 1,0% |
| 44 | 23 | Mazda3 | 45 | 689 | 19,9% | -1,3% | 0,6% | 0,9% |
| 92 | 24 | Toyota Yaris | 11 | 687 | -89,4% | 10,3% | 0,1% | 0,9% |
| 69 | 25 | Ford Fiesta | 25 | 680 | -66,7% | 31,5% | 0,3% | 0,9% |
(968)