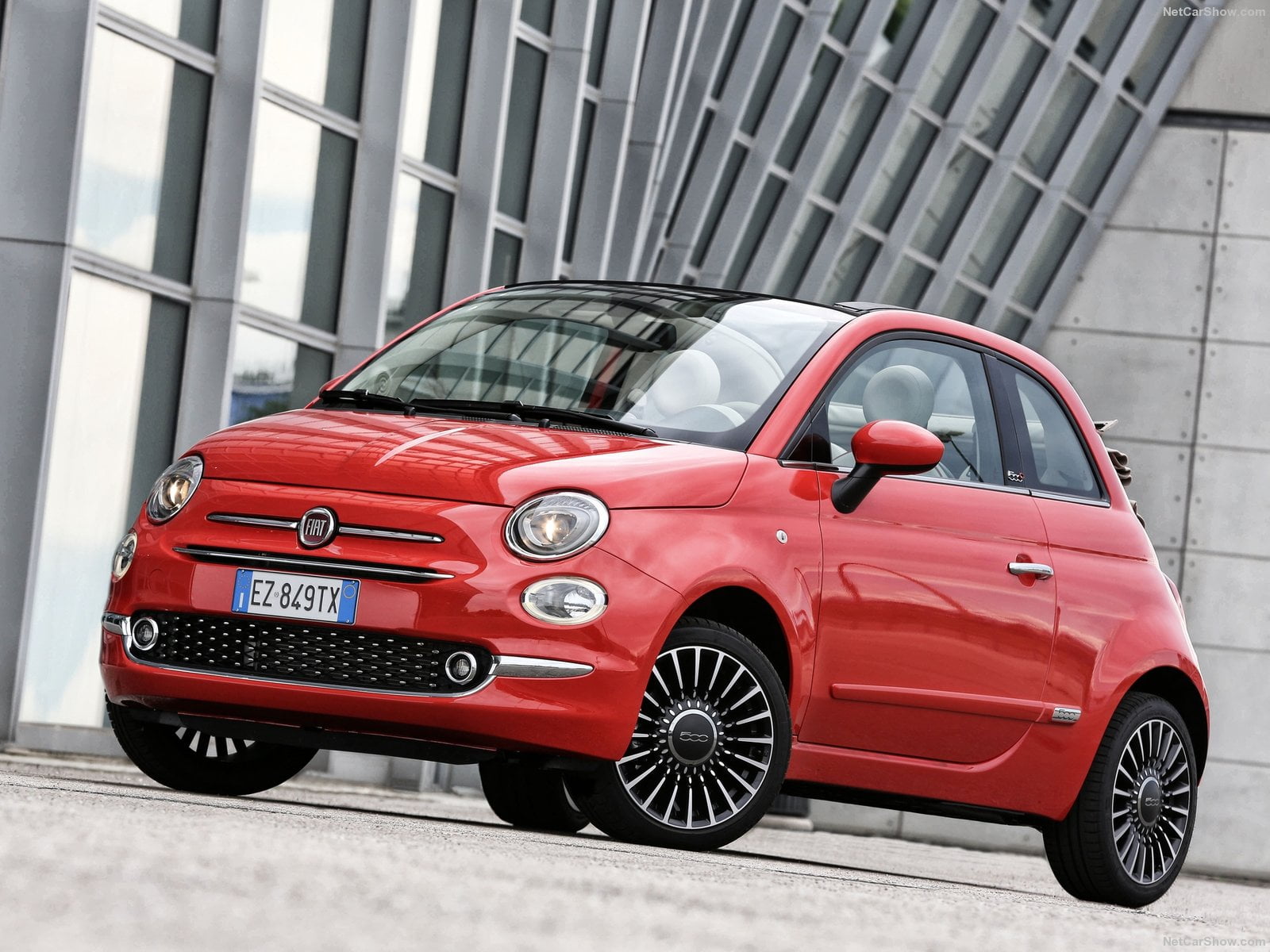 Slovenian Best Selling Cars ranking led by twin models with Renault Clio and Volkswagen Golf very close on top of the list. In the 2015 the Nissan Juke is protagonist of an amazing run surging in third place.
After having hit the last twenties years low in the 2012, new car market is moderately growing and actually is protagonist of a growing string started 10 months ago.
The double-digit growth reported in the first quarter has been followed by a similar performance in the second with April +9.7%, May +13.7% and June +12.8%
In June according to data released by Sekcija Za Osebna Motorna Vozila, the local Association of Car Manufacturers, new car passengers sold have been 5.446.
The first half sales has been 32.375, +11.6% from the correspondent period last year.
During the first half 2015 the best selling model in Slovenia was again the Renault Clio with 2.057 units (+20.8%) with 6.6% of market share while the gap over the second become narrow with Volkswagen Golf just few units behind at 2.010 (+30.9%).
The two leaders created a wide gap over the others and the third was almost 1.000 units below. It was the Nissan Juke at 1.230 (+173.9%) followed by the Volkswagen Polo with 1.208 (-6.1%), the Skoda Octavia with 1.186 (+16.6%), the Dacia Duster with 879 (+146.6%) and the Volkswagen Passat with 869 (-192.6%).
Below, you can sort our interactive tables to see data regarding Brands, Groups and Models. Please bear in mind that sales data are subject to adjustments as sources will update their information. This report is updated at the publishing date and will not be modified while the next on this subject will always have the year to date data updated.
| Rank 2015 | Rank 2014 | Model | I Half 2015 | I Half 2014 | Var | Share 2015 | Share 2014 |
| --- | --- | --- | --- | --- | --- | --- | --- |
| 1 | 1 | Renault Clio | 2.057 | 1.703 | 20,8% | 6,6% | 6,3% |
| 2 | 2 | Volkswagen Golf | 2.010 | 1.535 | 30,9% | 6,5% | 5,6% |
| 3 | 13 | Nissan Juke | 1.230 | 449 | 173,9% | 4,0% | 1,7% |
| 4 | 3 | Volkswagen Polo | 1.208 | 1.286 | -6,1% | 3,9% | 4,7% |
| 5 | 4 | Skoda Octavia | 1.186 | 1.017 | 16,6% | 3,8% | 3,7% |
| 6 | 16 | Dacia Duster | 979 | 397 | 146,6% | 3,2% | 1,5% |
| 7 | 25 | Volkswagen Passat | 869 | 297 | 192,6% | 2,8% | 1,1% |
| 8 | 8 | Renault Mégane | 814 | 635 | 28,2% | 2,6% | 2,3% |
| 9 | 7 | Opel Corsa | 770 | 702 | 9,7% | 2,5% | 2,6% |
| 10 | 24 | Skoda Fabia | 721 | 300 | 140,3% | 2,3% | 1,1% |
| 11 | 12 | Dacia Sandero | 618 | 461 | 34,1% | 2,0% | 1,7% |
| 12 | 5 | Renault Captur | 612 | 787 | -22,2% | 2,0% | 2,9% |
| 13 | 22 | Fiat 500 | 605 | 329 | 83,9% | 2,0% | 1,2% |
| 14 | 26 | Ford Focus | 596 | 286 | 108,4% | 1,9% | 1,1% |
| 15 | 17 | Kia Cee'd | 575 | 396 | 45,2% | 1,9% | 1,5% |
| 16 | 10 | Renault Scénic | 574 | 566 | 1,4% | 1,9% | 2,1% |
| 17 | 19 | Opel Astra | 548 | 374 | 46,5% | 1,8% | 1,4% |
| 18 | 6 | Skoda Rapid | 484 | 741 | -34,7% | 1,6% | 2,7% |
| 19 | 9 | Peugeot 208 | 454 | 587 | -22,7% | 1,5% | 2,2% |
| 20 | 18 | Seat Leon | 430 | 393 | 9,4% | 1,4% | 1,4% |
| 21 | 41 | Peugeot 2008 | 402 | 218 | 84,4% | 1,3% | 0,8% |
| 22 | 14 | Peugeot 308 | 391 | 418 | -6,5% | 1,3% | 1,5% |
| 23 | 23 | Ford Fiesta | 387 | 303 | 27,7% | 1,2% | 1,1% |
| 24 | 40 | Opel Mokka | 378 | 220 | 71,8% | 1,2% | 0,8% |
| 25 | 29 | Nissan Qashqai | 357 | 267 | 33,7% | 1,2% | 1,0% |
| 26 | 43 | Opel Meriva | 342 | 202 | 69,3% | 1,1% | 0,7% |
| 27 | 27 | Kia Sportage | 300 | 284 | 5,6% | 1,0% | 1,0% |
| 28 | 21 | Volkswagen Tiguan | 270 | 350 | -22,9% | 0,9% | 1,3% |
| 29 | 33 | Ford C-max | 267 | 246 | 8,5% | 0,9% | 0,9% |
| 30 | 28 | Skoda Yeti | 250 | 270 | -7,4% | 0,8% | 1,0% |
| 31 | 47 | Hyundai ix35 | 247 | 179 | 38,0% | 0,8% | 0,7% |
| 32 | 55 | Hyundai i20 | 239 | 159 | 50,3% | 0,8% | 0,6% |
| 33 | 20 | Citroen C3 | 238 | 355 | -33,0% | 0,8% | 1,3% |
| 34 | 38 | Toyota Auris | 231 | 231 | 0,0% | 0,7% | 0,8% |
| 35 | 60 | Mercedes B Class | 223 | 144 | 54,9% | 0,7% | 0,5% |
| 36 | 48 | Toyota Yaris | 218 | 172 | 26,7% | 0,7% | 0,6% |
| 37 | 35 | Opel Insignia | 217 | 238 | -8,8% | 0,7% | 0,9% |
| 38 | 32 | Citroen C4 Picasso | 213 | 247 | -13,8% | 0,7% | 0,9% |
| 39 | 15 | Fiat Panda | 202 | 405 | -50,1% | 0,7% | 1,5% |
| 40 | 69 | Mazda3 | 193 | 110 | 75,5% | 0,6% | 0,4% |
| 41 | 57 | Audi Q3 | 185 | 149 | 24,2% | 0,6% | 0,5% |
| 41 | 51 | Kia Rio | 185 | 166 | 11,4% | 0,6% | 0,6% |
| 41 | 65 | Dacia Lodgy | 185 | 127 | 45,7% | 0,6% | 0,5% |
| 42 | 37 | Seat Ibiza | 183 | 233 | -21,5% | 0,6% | 0,9% |
| 43 | 42 | Ford B-Max | 175 | 204 | -14,2% | 0,6% | 0,8% |
| 44 | 36 | Hyundai i30 | 174 | 236 | -26,3% | 0,6% | 0,9% |
| 45 | 81 | Renault Twingo | 171 | 78 | 119,2% | 0,6% | 0,3% |
| 46 | 58 | Hyundai ix20 | 165 | 147 | 12,2% | 0,5% | 0,5% |
| 47 | 30 | Volkswagen Touran | 159 | 264 | -39,8% | 0,5% | 1,0% |
| 48 | 81 | Seat Altea | 154 | 78 | 97,4% | 0,5% | 0,3% |
| 49 | 44 | BMW 5 Series | 152 | 195 | -22,1% | 0,5% | 0,7% |
| 50 | 11 | Citroen C4 | 149 | 479 | -68,9% | 0,5% | 1,8% |
| 51 | 59 | Audi A3 | 148 | 145 | 2,1% | 0,5% | 0,5% |
| 52 | 39 | BMW 3 Series | 146 | 223 | -34,5% | 0,5% | 0,8% |
| 52 | 56 | Skoda Superb | 146 | 153 | -4,6% | 0,5% | 0,6% |
| 53 | 72 | Ford Kuga | 145 | 102 | 42,2% | 0,5% | 0,4% |
| 53 | 86 | Alfa Romeo Giulietta | 145 | 64 | 126,6% | 0,5% | 0,2% |
| 54 | 113 | Citroen C4 Cactus | 141 | 6 | 2250,0% | 0,5% | 0,0% |
| 55 | 91 | Suzuki SX4 S-Cross | 138 | 52 | 165,4% | 0,4% | 0,2% |
| 56 | 75 | Toyota Verso | 133 | 91 | 46,2% | 0,4% | 0,3% |
| 56 | 46 | Opel Zafira | 133 | 181 | -26,5% | 0,4% | 0,7% |
| 57 | 49 | Nissan Note | 130 | 171 | -24,0% | 0,4% | 0,6% |
| 58 | 31 | Volkswagen Up! | 128 | 263 | -51,3% | 0,4% | 1,0% |
| 59 | 82 | Mitsubishi ASX | 127 | 75 | 69,3% | 0,4% | 0,3% |
| 60 | 85 | Dacia Logan | 117 | 66 | 77,3% | 0,4% | 0,2% |
| 61 | 68 | Audi Q5 | 115 | 117 | -1,7% | 0,4% | 0,4% |
| 62 | 77 | Mazda CX-5 | 108 | 87 | 24,1% | 0,3% | 0,3% |
| 63 | 52 | Volkswagen Sharan | 107 | 164 | -34,8% | 0,3% | 0,6% |
| 63 | 91 | Opel Zafira Tourer | 107 | 52 | 105,8% | 0,3% | 0,2% |
| 64 | 63 | Audi A4 | 105 | 133 | -21,1% | 0,3% | 0,5% |
| 64 | 95 | Audi A1 | 105 | 48 | 118,8% | 0,3% | 0,2% |
| 65 | 67 | Citroen C-Elysée | 102 | 126 | -19,0% | 0,3% | 0,5% |
| 66 | 80 | Seat Alhambra | 101 | 80 | 26,3% | 0,3% | 0,3% |
| 67 | 71 | Ford Mondeo | 100 | 105 | -4,7% | 0,3% | 0,4% |
| 67 | 34 | Peugeot 5008 | 100 | 244 | -59,0% | 0,3% | 0,9% |
| 68 | 86 | Audi A6 | 85 | 64 | 32,8% | 0,3% | 0,2% |
| 68 | 76 | Toyota RAV4 | 85 | 90 | -5,6% | 0,3% | 0,3% |
| 68 | 114 | BMW 2 Series Active Tourer | 85 | - | #DIV/0! | 0,3% | 0,0% |
| 69 | 97 | Mercedes C Class | 84 | 47 | 78,7% | 0,3% | 0,2% |
| 70 | 36 | Citroen C3 Picasso | 83 | 236 | -64,8% | 0,3% | 0,9% |
| 71 | 114 | BMW X6 | 78 | - | #DIV/0! | 0,3% | 0,0% |
| 71 | 50 | Citroen DS3 | 78 | 170 | -54,1% | 0,3% | 0,6% |
| 72 | 78 | BMW 1 Series | 77 | 83 | -7,2% | 0,2% | 0,3% |
| 73 | 112 | Toyota Aygo | 77 | 9 | 753,0% | 0,2% | 0,0% |
| 74 | 78 | Mazda6 | 77 | 83 | -7,8% | 0,2% | 0,3% |
| 75 | 61 | Hyundai i10 | 76 | 143 | -46,9% | 0,2% | 0,5% |
| 76 | 79 | Honda CR-V | 74 | 81 | -8,6% | 0,2% | 0,3% |
| 76 | 26 | Peugeot 3008 | 74 | 286 | -74,1% | 0,2% | 1,1% |
| 77 | 114 | Suzuki Vitara | 73 | - | #DIV/0! | 0,2% | 0,0% |
| 78 | 114 | BMW 2 Series | 72 | - | #DIV/0! | 0,2% | 0,0% |
| 79 | 92 | Honda Jazz | 70 | 51 | 36,9% | 0,2% | 0,2% |
| 79 | 79 | Skoda Citigo | 70 | 81 | -13,6% | 0,2% | 0,3% |
| 79 | 99 | Mercedes CLA Class | 70 | 46 | 53,6% | 0,2% | 0,2% |
| 80 | 84 | Citroen DS4 | 68 | 67 | 1,9% | 0,2% | 0,2% |
| 80 | 96 | Citroen C5 | 68 | 48 | 42,4% | 0,2% | 0,2% |
| 80 | 111 | Hyundai Elantra | 68 | 14 | 385,7% | 0,2% | 0,1% |
| 81 | 98 | Toyota Corolla | 67 | 46 | 45,2% | 0,2% | 0,2% |
| 82 | 86 | Dacia Dokker | 66 | 64 | 3,1% | 0,2% | 0,2% |
| 83 | 73 | Ford S-max | 65 | 96 | -32,3% | 0,2% | 0,4% |
| 83 | 54 | Fiat 500L | 65 | 160 | -59,4% | 0,2% | 0,6% |
| 84 | 64 | Mini | 65 | 128 | -49,3% | 0,2% | 0,5% |
| 84 | 88 | Skoda Roomster | 65 | 55 | 17,8% | 0,2% | 0,2% |
| 84 | 90 | Suzuki SX4 | 65 | 53 | 22,2% | 0,2% | 0,2% |
| 84 | 104 | Mercedes GLA Class | 65 | 35 | 85,1% | 0,2% | 0,1% |
| 85 | 106 | Mitsubishi Outlander | 64 | 32 | 100,0% | 0,2% | 0,1% |
| 86 | 110 | BMW 4 Series | 62 | 20 | 210,0% | 0,2% | 0,1% |
| 87 | 107 | Hyundai Santa fe | 61 | 31 | 96,8% | 0,2% | 0,1% |
| 87 | 87 | Fiat Punto | 61 | 61 | 0,0% | 0,2% | 0,2% |
| 87 | 105 | Mazda2 | 61 | 34 | 80,2% | 0,2% | 0,1% |
| 88 | 114 | Fiat 500X | 60 | - | #DIV/0! | 0,2% | 0,0% |
| 89 | 108 | Hyundai i40 | 59 | 28 | 110,7% | 0,2% | 0,1% |
| 90 | 101 | BMW X3 | 57 | 38 | 52,0% | 0,2% | 0,1% |
| 91 | 53 | Mercedes E Class | 55 | 164 | -66,6% | 0,2% | 0,6% |
| 91 | 66 | Mini Countryman | 55 | 127 | -56,8% | 0,2% | 0,5% |
| 92 | 74 | Nissan Micra | 54 | 92 | -41,6% | 0,2% | 0,3% |
| 93 | 106 | Honda Civic | 53 | 32 | 65,6% | 0,2% | 0,1% |
| 93 | 83 | Peugeot 508 | 53 | 71 | -25,4% | 0,2% | 0,3% |
| 93 | 109 | Fiat Sedici | 53 | 23 | 130,4% | 0,2% | 0,1% |
| 94 | 95 | Toyota Avensis | 50 | 48 | 3,2% | 0,2% | 0,2% |
| 95 | 70 | BMW X1 | 48 | 108 | -55,6% | 0,2% | 0,4% |
| 96 | 94 | Opel Adam | 48 | 49 | -2,5% | 0,2% | 0,2% |
| 97 | 102 | Mercedes A Class | 46 | 36 | 27,8% | 0,1% | 0,1% |
| 98 | 100 | BMW X5 | 40 | 42 | -4,8% | 0,1% | 0,2% |
| 99 | 114 | Nissan X-Trail | 37 | - | #DIV/0! | 0,1% | 0,0% |
| 100 | 93 | Peugeot 301 | 35 | 51 | -31,4% | 0,1% | 0,2% |
(358)