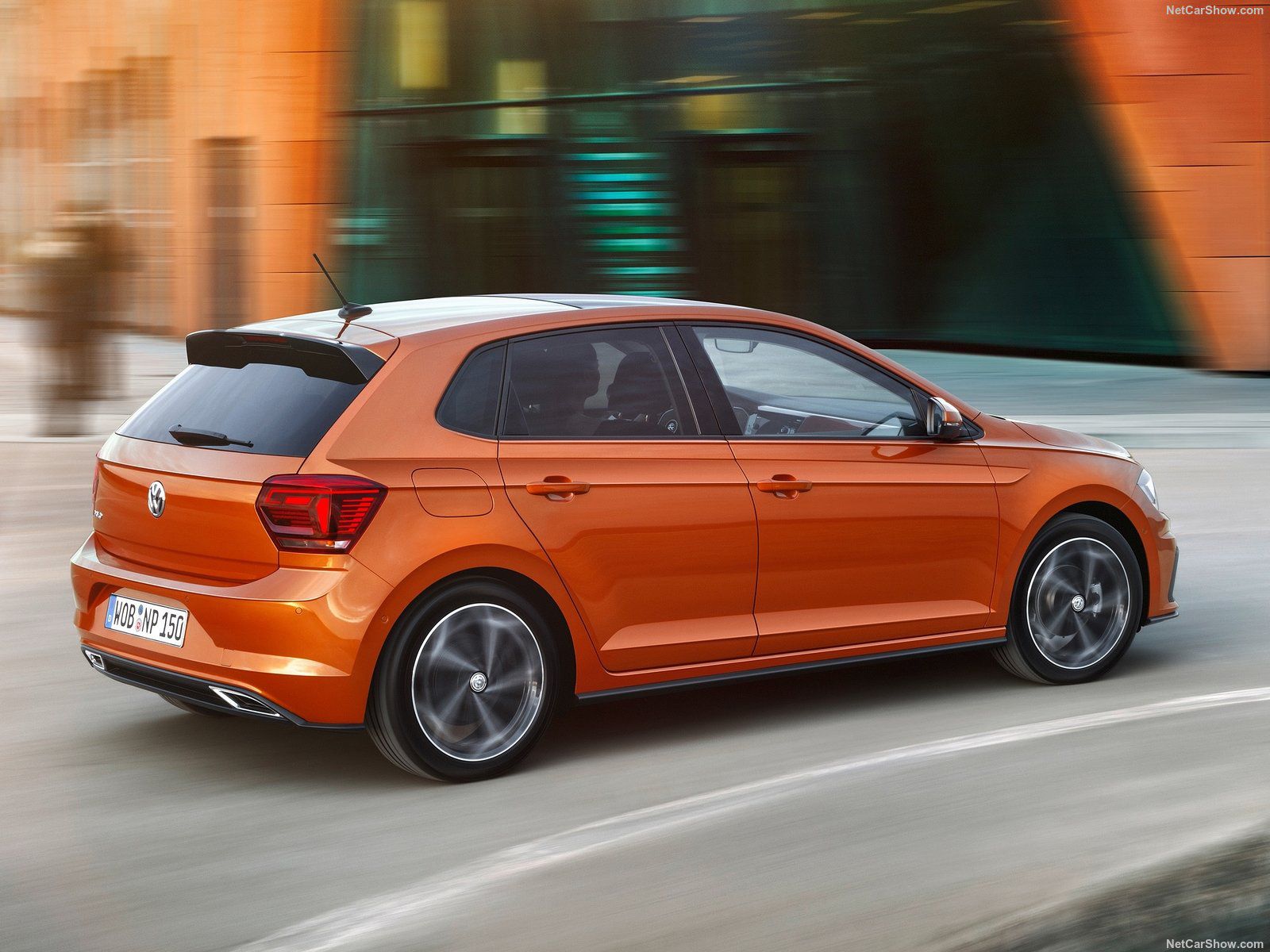 South Africa best selling cars 2017 ranking had a clear leader, the Volkswagen Polo, while Toyota Hilux and Ford Ranger fight for second place and leadership among pick ups. Last generation of Toyota Fortuner in top 10.
South Africa domestic light vehicles market is declining since the 2013 and, albeit the series of four consecutive down-years, has marginally receovered in the 2017, under the effect of still low consumer demand and record low business sentiment.  According to data released by the Department Trade and Industry of South African, full year sales grew at 532.304 units, up a mere 1.7%.
As far as concern the best-selling models the 2017 market leader, the Volkswagen Polo (both sedan and hatchback versions) with a solid gap over all the others thanks to the 49.786 registrations (-5.3%).
The battle for the second place has been open for the entire first half, when the Toyota Hilux was losing terrain. But the prompt recovery started in July has closed the possibility of a change in this position during this year. So, actually the Toyota Hilux is second with 36.422 units (+2.8%) followed by the Ford Ranger with 32.811 (+1.1%).
Fourth was the Toyota Corolla (all versions) with 19.264 units and recovering 10.1% after the 2016 fall, followed by the Toyota Quantum with 15.694 sales (+4.6%) and the Nissan NP200 with 15.122 units (+19.9%)
In seventh place the Toyota Etios with 14.686 sales (15.0%) followed by the Toyota Fortuner, up 4 spots, with 13.696 sales (+23.8%), the pick up Isuzu KB with 13.256 (+6.7%) and in 10th place by the Nissan NP300 with 12.675 sales (+43.1%).
Research, Consulting, Data & Forecast Store
F2M covers intensively this market with several products developed to help any investigation required. Market Researches in PDF are immediately available for download with study on the market since 2005 and with forecast up to the 2022. AutoData in EXCEL are immediately downloadable with annual sales volume, split by month, for all brands and all models distributed in the market. This year data are released year to date, but you will receive a monthly update until the year-end.  See details within the South Africa Corner Store.
| Rank 2017 | Rank 2016 | | Sales 2017 | Sales 2016 | Variation 2017 |
| --- | --- | --- | --- | --- | --- |
| 1 | 1 | Volkswagen Polo | 50.138 | 52.561 | -4,6% |
| 2 | 2 | Toyota Hilux | 36.114 | 35.428 | 1,9% |
| 3 | 3 | Ford Ranger | 32.795 | 32.468 | 1,0% |
| 4 | 4 | Toyota Corolla | 19.846 | 17.499 | 13,4% |
| 5 | 5 | Toyota Quantum | 15.474 | 15.005 | 3,1% |
| 6 | 7 | Nissan NP200 | 14.938 | 12.616 | 18,4% |
| 7 | 6 | Toyota Etios | 14.329 | 12.768 | 12,2% |
| 8 | 8 | Isuzu KB | 13.265 | 12.421 | 6,8% |
| 9 | 11 | Nissan NP300 Hardbody | 12.523 | 8.859 | 41,4% |
| 10 | 10 | Ford Fiesta | 11.551 | 12.204 | -5,4% |
| 11 | 14 | Kia Picanto | 8.800 | 7.604 | 15,7% |
| 12 | 9 | Chevrolet Utility | 8.061 | 12.252 | -34,2% |
| 13 | 13 | Mercedes C Class | 6.158 | 8.288 | -25,7% |
| 14 | 23 | Volkswagen Golf | 6.000 | 4.524 | 32,6% |
| 15 | 16 | Kia Rio | 5.977 | 6.936 | -13,8% |
| 16 | 15 | BMW 3 Series | 5.854 | 7.180 | -18,5% |
| 17 | 17 | Hyundai Grand i10 | 5.652 | 6.489 | -12,9% |
| 18 | 12 | Hyundai i20 | 5.490 | 8.641 | -36,5% |
| 19 | 18 | Renault Sandero | 5.051 | 5.861 | -13,8% |
| 20 | 25 | Datsun Go | 4.779 | 4.276 | 11,8% |
| 21 | 27 | Hyundai Accent | 4.672 | 3.761 | 24,2% |
| 22 | 19 | Ford Figo | 4.457 | 5.480 | -18,7% |
| 23 | 21 | Hyundai i10 | 4.067 | 5.025 | -19,1% |
| 24 | 24 | Ford Focus | 4.021 | 4.291 | -6,3% |
| 25 | 20 | Renault Clio | 3.946 | 5.093 | -22,5% |
| 26 | 123 | Volkswagen Scirocco | 3.855 | 111 | 3373,0% |
| 27 | 29 | Hyundai H-100 | 3.548 | 3.561 | -0,4% |
| 28 | 46 | Nissan Almera | 3.477 | 1.749 | 98,8% |
| 29 | 26 | Toyota Land Cruiser P/U | 3.378 | 3.946 | -14,4% |
| 30 | 30 | Audi A3 | 3.148 | 3.506 | -10,2% |
| 31 | 42 | Suzuki Swift | 3.081 | 2.004 | 53,7% |
| 32 | 28 | Volkswagen Amarok | 2.939 | 3.593 | -18,2% |
| 33 | 33 | Mazda3 | 2.790 | 2.845 | -1,9% |
| 34 | 32 | Volkswagen Up! | 2.721 | 2.900 | -6,2% |
| 35 | 37 | Volkswagen Caddy | 2.599 | 2.397 | 8,4% |
| 36 | 43 | Mazda2 | 2.498 | 1.964 | 27,2% |
| 37 | 31 | Nissan NV350 | 2.474 | 2.987 | -17,2% |
| 38 | 22 | Chevrolet Spark | 2.467 | 4.565 | -46,0% |
| 39 | 45 | Mercedes CLA | 2.400 | 1.779 | 34,9% |
| 40 | 38 | Volkswagen Transporter | 2.340 | 2.234 | 4,7% |
| 41 | 73 | Datsun GO+ | 2.309 | 571 | 304,4% |
| 42 | 36 | BMW 1 Series | 2.182 | 2.570 | -15,1% |
| 43 | 34 | Audi A4 | 2.175 | 2.764 | -21,3% |
| 44 | 39 | BMW 2 Series | 1.851 | 2.024 | -8,5% |
| 45 | 35 | Volkswagen Jetta | 1.795 | 2.572 | -30,2% |
| 46 | 40 | Toyota Yaris | 1.723 | 2.023 | -14,8% |
| 47 | 47 | BMW 4 Series | 1.587 | 1.692 | -6,2% |
| 48 | 66 | Nissan Navara | 1.572 | 712 | 120,8% |
| 49 | 44 | Kia K2700 | 1.483 | 1.903 | -22,1% |
| 50 | 50 | Honda Brio | 1.463 | 1.513 | -3,3% |
| 51 | 56 | Opel Astra | 1.447 | 1.178 | 22,8% |
| 52 | 41 | Toyota Aygo | 1.401 | 2.021 | -30,7% |
| 53 | 53 | Audi A1 | 1.318 | 1.412 | -6,7% |
| 54 | 52 | Honda Jazz | 1.201 | 1.419 | -15,4% |
| 55 | 61 | Nissan Micra | 1.197 | 868 | 37,9% |
| 56 | 71 | Suzuki Celerio | 1.192 | 606 | 96,7% |
| 57 | 54 | Opel Corsa | 1.146 | 1.211 | -5,4% |
| 58 | 48 | Mini | 1.067 | 1.690 | -36,9% |
| 59 | 59 | Mercedes V Class | 957 | 1.041 | -8,1% |
| 60 | 51 | Mercedes A Class | 944 | 1.478 | -36,1% |
| 61 | 62 | Ford Mustang | 926 | 860 | 7,7% |
| 62 | 67 | Smart Forfour | 925 | 675 | 37,0% |
| 63 | 85 | Great Wall Steed | 907 | 416 | 118,0% |
| 64 | 57 | Nissan Hardbody | 853 | 1.104 | -22,7% |
| 65 | 70 | Hyundai Elantra | 852 | 620 | 37,4% |
| 66 | 60 | Ford Transit | 849 | 927 | -8,4% |
| 67 | 69 | Mercedes E Class | 845 | 659 | 28,2% |
| 68 | | Suzuki Ignis | 776 | | |
| 69 | 55 | Honda Ballade | 760 | 1.185 | -35,9% |
| 70 | 79 | Audi A5 | 703 | 466 | 50,9% |
| 71 | 63 | Tata Super Ace | 678 | 841 | -19,4% |
| 72 | 96 | Renault Mégane | 673 | 275 | 144,7% |
| 73 | 65 | Volvo V40 | 614 | 770 | -20,3% |
| 74 | 155 | Audi Q2 | 510 | 18 | 2733,3% |
| 75 | 68 | Mazda BT-50 | 500 | 661 | -24,4% |
| 76 | | Toyota Dyna | 485 | | |
| 77 | 73 | Mercedes Vito | 478 | 571 | -16,3% |
| 78 | 77 | BMW 5 Series | 452 | 478 | -5,4% |
| 79 | 76 | Fiat 500 | 431 | 501 | -14,0% |
| 80 | 87 | Volkswagen Passat | 421 | 406 | 3,7% |
| 81 | 146 | Mitsubishi Triton | 416 | 43 | 867,4% |
| 82 | 64 | Nissan NV200 | 403 | 829 | -51,4% |
| 83 | 90 | Mercedes SLC | 387 | 303 | 27,7% |
| 84 | 74 | Peugeot 208 | 374 | 553 | -32,4% |
| 85 | 92 | Porsche 911 | 370 | 296 | 25,0% |
| 86 | 78 | Honda Civic | 321 | 468 | -31,4% |
| 87 | 88 | Smart Fortwo | 305 | 367 | -16,9% |
| 88 | 58 | Chevrolet Cruze | 303 | 1.046 | -71,0% |
| 89 | 82 | BMW 7 Series | 298 | 440 | -32,3% |
| 90 | 133 | Tata Indica/Indigo | 295 | 68 | 333,8% |
| 91 | 79 | Kia K2500 | 291 | 466 | -37,6% |
| 92 | 94 | Suzuki Ciaz | 285 | 290 | -1,7% |
| 93 | 91 | Mini Clubman | 279 | 300 | -7,0% |
| 94 | 100 | Suzuki Super Carry | 275 | 238 | 15,5% |
| 95 | 109 | Mercedes SL Class | 271 | 183 | 48,1% |
| 96 | 97 | Fiat Fullback | 259 | 257 | 0,8% |
| 97 | 80 | Mercedes S Class | 237 | 451 | -47,5% |
| 98 | 83 | Ford Transit connect | 219 | 435 | -49,7% |
| 99 | 72 | Opel Adam | 212 | 589 | -64,0% |
| 100 | 95 | Audi A6 | 210 | 277 | -24,2% |
(24)