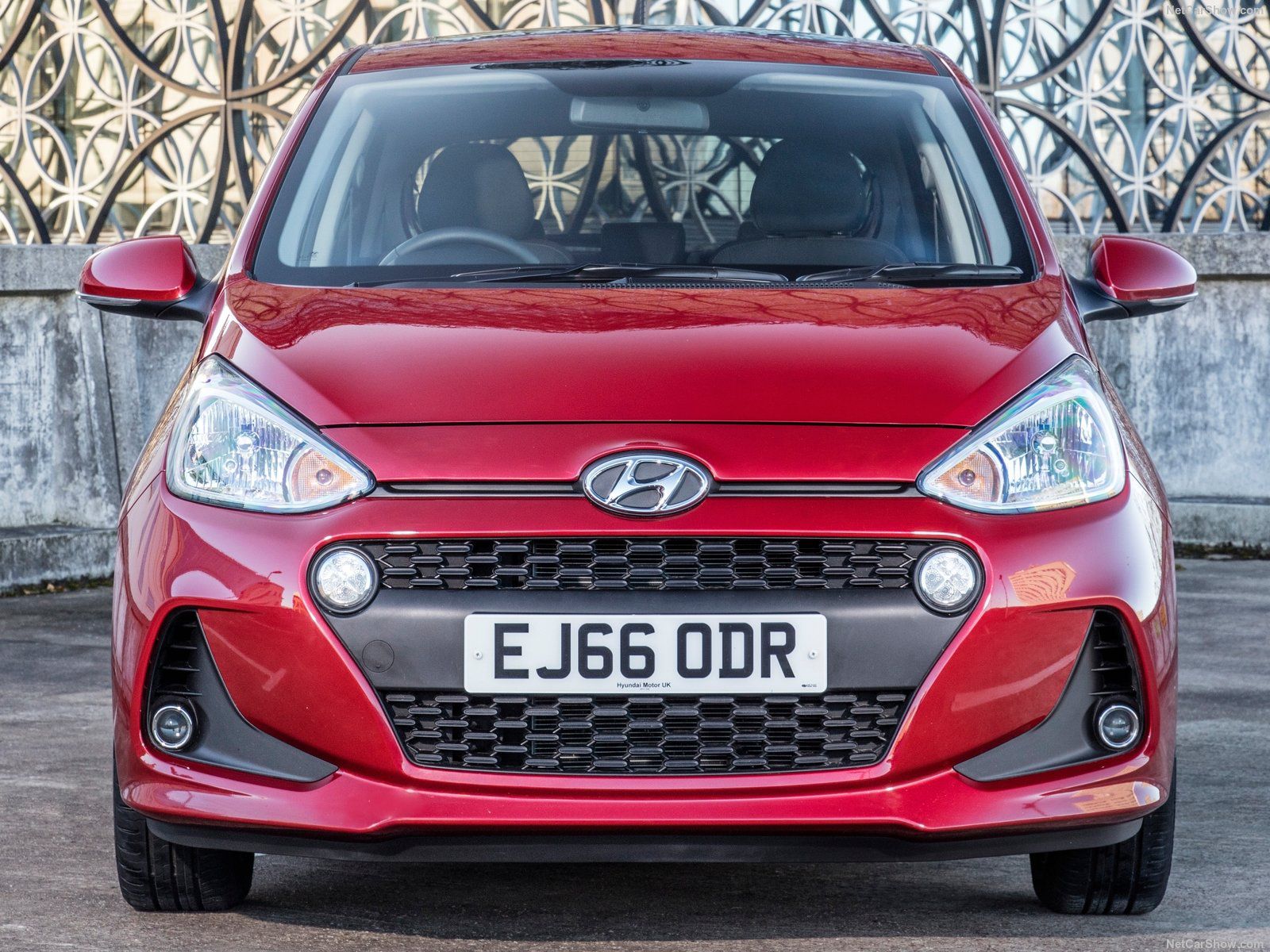 South Africa best selling cars ranking in the 2018 with the Volkswagen Polo leader of the market, ahead of the Toyota Hilux and the Ford Ranger. Great performances were reported by the Nissan NP200, the Hyundai Grand i10 and the Toyota Yaris.
In the 2018 the trend has not recovered. This year the market kept declining, ending the year with 525.159 units sold, down 1.3%. Despite the good performance during the second quarter, sales have continued with the tone of previous years, closing with the 5th negative annual score in a row.
As far as concern the best-selling models, no news on top of the list with the previous year leader, the Volkswagen Polo (both sedan and hatchback versions), on top of the list with a wide advantage over all the others, with sales at 53.357 (+7.2%).
In second place the best pick up, the Toyota Hilux, with 40.493 (+11.2%) followed by the Ford Ranger with 30.891 (-5.9%).
Fourth was the Nissan NP200 with 19.070 units (+26.1%) followed by the Toyota Corolla (all versions) with 17.511 units (-9.1%) and the Toyota Quantum with 16.475 sales (+5.1%).
In seventh place the pick up Isuzu KB with 14.684 (+10.8%) followed by the Toyota Fortuner with 13.180 (-3.8%), the Hyundai Grand i10, up 13 spots, with 11.540 sales (+110.9%) and in 10th place by the Toyota Etios with 10.857 (-26.1%).
Research, Consulting, Data & Forecast Store
F2M covers intensively this market with several products developed to help any investigation required. Market Researches in PDF are immediately available for download with study on the market since 2005 and with forecast up to the 2025. AutoData in EXCEL are immediately downloadable with annual sales volume, split by month, for all brands and all models distributed in the market. This year data are released year to date, but you will receive a monthly update until the year-end.  See details within the South Africa Corner Store.
| Rank 2018 | Rank 2017 | Model | Sales 2018 | Sales 2017 | '+/- 2018 |
| --- | --- | --- | --- | --- | --- |
| 1 | 1 | Volkswagen Polo | 53.357 | 49.786 | 7,2% |
| 2 | 2 | Toyota Hilux | 40.493 | 36.422 | 11,2% |
| 3 | 3 | Ford Ranger | 30.891 | 32.811 | -5,9% |
| 4 | 6 | Nissan NP200 | 19.070 | 15.122 | 26,1% |
| 5 | 4 | Toyota Corolla | 17.511 | 19.264 | -9,1% |
| 6 | 5 | Toyota Quantum | 16.475 | 15.694 | 5,0% |
| 7 | 9 | Isuzu KB | 14.684 | 13.256 | 10,8% |
| 8 | 8 | Toyota Fortuner | 13.180 | 13.696 | -3,8% |
| 9 | 22 | Hyundai Grand i10 | 11.540 | 5.744 | 100,9% |
| 10 | 7 | Toyota Etios | 10.857 | 14.686 | -26,1% |
| 11 | 14 | Renault Kwid | 9.461 | 8.026 | 17,9% |
| 12 | 13 | Kia Picanto | 9.267 | 8.846 | 4,8% |
| 13 | 10 | Nissan NP300 Hardbody | 8.894 | 12.675 | -29,8% |
| 14 | 66 | Toyota Yaris | 8.487 | 1.624 | 422,6% |
| 15 | 28 | Ford Figo | 6.566 | 4.427 | 48,3% |
| 16 | 15 | Toyota RAV4 | 6.337 | 7.634 | -17,0% |
| 17 | 12 | Ford Ecosport | 6.331 | 9.921 | -36,2% |
| 18 | 11 | Ford Fiesta | 6.326 | 11.446 | -44,7% |
| 19 | 30 | Volkswagen Tiguan | 6.253 | 4.186 | 49,4% |
| 20 | 23 | BMW 3 Series | 6.153 | 5.627 | 9,3% |
| 21 | 19 | Mercedes C Class | 6.136 | 6.103 | 0,5% |
| 22 | 24 | Toyota Avanza | 5.680 | 5.476 | 3,7% |
| 23 | 26 | Renault Sandero | 5.665 | 5.002 | 13,3% |
| 24 | 27 | Datsun Go | 5.647 | 4.673 | 20,8% |
| 25 | 25 | Hyundai i20 | 5.627 | 5.434 | 3,6% |
| 26 | 49 | Hyundai Creta | 5.041 | 2.584 | 95,1% |
| 27 | 21 | Ford Everest | 4.967 | 5.756 | -13,7% |
| 28 | 34 | Renault Clio | 4.713 | 3.776 | 24,8% |
| 29 | 18 | Volkswagen Golf | 4.649 | 6.161 | -24,5% |
| 30 | 33 | Mazda CX-5 | 4.603 | 3.827 | 20,3% |
| 31 | 38 | Nissan Almera | 4.524 | 3.497 | 29,4% |
| 32 | 69 | Nissan Micra | 4.267 | 1.525 | 179,8% |
| 33 | 42 | Suzuki Swift | 4.152 | 3.153 | 31,7% |
| 34 | 20 | Kia Rio | 4.097 | 6.102 | -32,9% |
| 35 | 17 | Hyundai Tucson | 3.913 | 6.478 | -39,6% |
| 36 | 37 | Mazda CX-3 | 3.789 | 3.547 | 6,8% |
| 37 | 35 | Toyota Land Cruiser P/U | 3.664 | 3.656 | 0,2% |
| 38 | 40 | Nissan X-Trail | 3.360 | 3.398 | -1,1% |
| 39 | 39 | Hyundai H-100 | 3.174 | 3.431 | -7,5% |
| 40 | 44 | Mazda3 | 3.059 | 2.810 | 8,9% |
| 41 | 43 | Volkswagen Amarok | 2.964 | 2.946 | 0,6% |
| 42 | 41 | Audi A3 | 2.942 | 3.178 | -7,4% |
| 43 | 68 | Mahindra Scorpio | 2.662 | 1.538 | 73,1% |
| 44 | 50 | Nissan Qashqai | 2.630 | 2.555 | 2,9% |
| 45 | 47 | Mazda2 | 2.596 | 2.596 | 0,0% |
| 46 | 62 | Renault Duster | 2.564 | 1.821 | 40,8% |
| 47 | 48 | Volkswagen Caddy | 2.508 | 2.593 | -3,3% |
| 48 | 87 | Kia Sportage | 2.309 | 990 | 133,2% |
| 49 | 51 | Volkswagen Transporter | 2.293 | 2.398 | -4,4% |
| 50 | 54 | Mercedes GLC | 2.247 | 2.314 | -2,9% |
| 51 | 92 | Suzuki Ignis | 2.233 | 937 | 138,3% |
| 52 | 60 | Nissan Navara | 2.213 | 1.831 | 20,9% |
| 53 | 61 | Toyota C-HR | 2.191 | 1.826 | 20,0% |
| 54 | 45 | Volkswagen Up! | 2.183 | 2.758 | -20,8% |
| 55 | 99 | BMW X3 | 1.995 | 877 | 127,5% |
| 56 | 29 | Hyundai Accent | 1.982 | 4.316 | -54,1% |
| 57 | 65 | Renault Captur | 1.968 | 1.670 | 17,8% |
| 58 | 85 | Great Wall Steed | 1.941 | 1.048 | 85,2% |
| 59 | 253 | Toyota Rush | 1.839 | | |
| 60 | 31 | Ford Focus | 1.731 | 3.929 | -55,9% |
| 61 | 59 | BMW 1 Series | 1.675 | 2.050 | -18,3% |
| 62 | 63 | Volkswagen Jetta | 1.614 | 1.804 | -10,5% |
| 63 | 67 | Honda BR-V | 1.602 | 1.614 | -0,7% |
| 64 | 57 | Audi A4 | 1.594 | 2.153 | -26,0% |
| 65 | 91 | Mercedes A Class | 1.524 | 941 | 62,0% |
| 66 | 55 | Datsun GO+ | 1.473 | 2.251 | -34,6% |
| 67 | 79 | Honda Jazz | 1.455 | 1.237 | 17,6% |
| 68 | 94 | Nissan Hardbody | 1.371 | 918 | 49,3% |
| 69 | 73 | BMW X1 | 1.321 | 1.481 | -10,8% |
| 70 | 89 | Hyundai Elantra | 1.317 | 975 | 35,1% |
| 71 | 58 | Hyundai H-1 | 1.315 | 2.067 | -36,4% |
| 72 | 46 | Mercedes GLA | 1.300 | 2.692 | -51,7% |
| 73 | 53 | Mercedes CLA | 1.262 | 2.362 | -46,6% |
| 74 | 98 | Toyota Prado | 1.258 | 881 | 42,8% |
| 75 | 80 | Suzuki Celerio | 1.253 | 1.229 | 2,0% |
| 76 | 78 | Audi A1 | 1.208 | 1.251 | -3,4% |
| 77 | 74 | Honda Brio | 1.207 | 1.411 | -14,5% |
| 78 | 86 | Mercedes GLE | 1.190 | 1.031 | 15,4% |
| 79 | 103 | Ford Kuga | 1.164 | 853 | 36,5% |
| 80 | 81 | Mini | 1.147 | 1.169 | -1,9% |
| 81 | 77 | Honda HR-V | 1.138 | 1.347 | -15,5% |
| 82 | 76 | Toyota Aygo | 1.129 | 1.401 | -19,4% |
| 83 | 71 | Kia K2700 | 1.114 | 1.507 | -26,1% |
| 84 | 124 | Toyota Dyna | 1.093 | 537 | 103,5% |
| 85 | 52 | Nissan NV350 | 1.069 | 2.396 | -55,4% |
| 86 | 83 | Opel Corsa | 1.068 | 1.070 | -0,2% |
| 87 | 64 | BMW 2 Series | 1.058 | 1.720 | -38,5% |
| 88 | 82 | Audi Q5 | 1.057 | 1.133 | -6,7% |
| 89 | 102 | Land Rover Range Rover Sport | 1.001 | 854 | 17,2% |
| 89 | 84 | BMW X5 | 1.001 | 1.051 | -4,8% |
| 90 | 104 | Suzuki Baleno | 991 | 837 | 18,4% |
| 91 | 93 | Suzuki Jimny | 959 | 928 | 3,3% |
| 92 | 123 | Honda CR-V | 895 | 555 | 61,3% |
| 93 | 105 | Mercedes E Class | 860 | 820 | 4,9% |
| 94 | 110 | Honda Ballade | 849 | 717 | 18,4% |
| 95 | 88 | Mercedes V Class | 838 | 989 | -15,3% |
| 96 | 132 | BMW 5 Series | 819 | 464 | 76,5% |
| 97 | 95 | Land Rover Discovery | 804 | 904 | -11,1% |
| 97 | 36 | Hyundai i10 | 804 | 3.558 | -77,4% |
| 98 | 106 | Mahindra Bolero | 793 | 810 | -2,1% |
| 99 | 86 | Audi Q3 | 791 | 1.031 | -23,3% |
| 99 | 96 | Ford Mustang | 791 | 898 | -11,9% |
| 100 | 72 | BMW 4 Series | 786 | 1.493 | -47,4% |
(33)