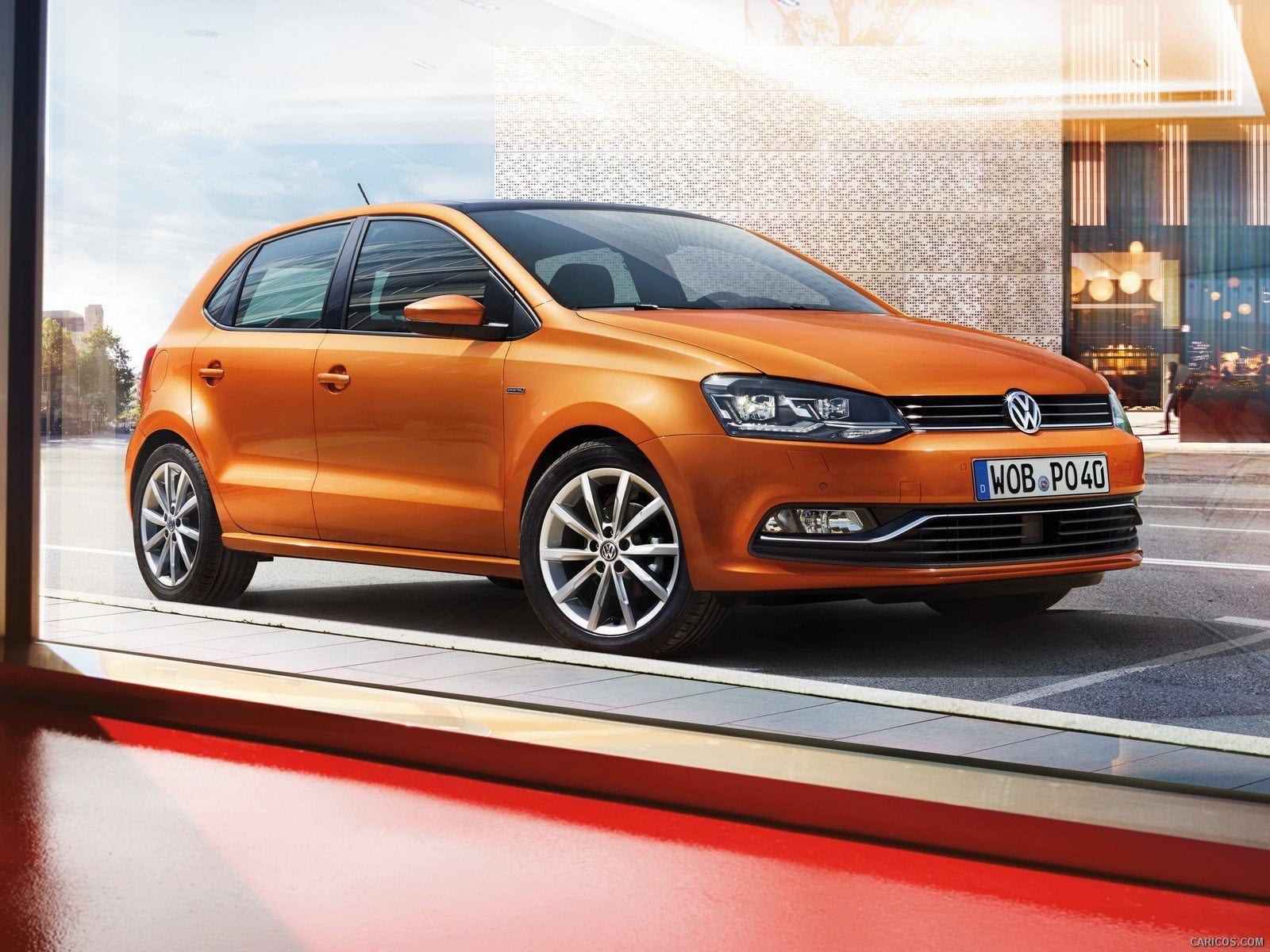 South Africa Cars Sales declined in October hit not only by the weak economic trend and rand heavy depreciation but also for the uncertain created by a scandal involving the Finance Minister.
In the wake of the news that Finance Minister Pravin Gordhan had been summoned to appear in court on fraud charges, the rand plummeted nearly 5.0% against the U.S. dollar on 11 October and yields on the government's 10-year bonds were up 25 basis points. The latest developments cast doubts on Gordhan's future in politics and jeopardize the government's popularity ahead of the budget statement on 26 October.
Commenting on the new vehicle sales statistics for the month of October, NAAMSA reported that the domestic vehicles market is continuing to lose sales volume almost in double-digit.
Indeed according to data released by the Department Trade and Industry of South African, total new light passengers vehicles sold in October has been 46.297, down 9.8%, posting the 20th y.o.y. fall in a row.
Year to date figures have been 438.644, down 10.9%. 
In the last month,  Toyota sold 10.820 vehicles (+1.2%) with 23.4% of market share ahead of Ford with 7.190 units (+8.5%), Volkswagen with 7.092 (-5.1%), Hyundai with 3.416 (-36.8%), Nissan with 3.179 (-7.2%), Mercedes with 1.868 (-8.8%), Chevrolet with 1.682 (-44.9%) and BMW with 1.436 (-6.0%), Renault with 1.420 (+30.6%) and in 10th place Kia with 1.330 (-34.6%).
As far as the Car Groups performance, the leader was Toyota Group with 21.6% of market share, ahead of Volkswagen with 17.9%, Ford with 13.1% and Renault-Nissan with 11.1%.
To see the full ranking of Top 100 models please refer to the article we dedicated at the subject.
Research, Consulting, Data & Forecast Store
F2M covers intensively this market with several products developed to help any investigation required.
Market Researches in PDF are immediately available for download with study on the market since 2005 and with forecast up to the 2020.
Auto Data in EXCEL are immediately downloadable with annual sales volume, split by month, for all brands and all models distributed in the market. This year data are released year to date, but you will receive a monthly update until the year-end.
All these and more within our South Africa Corner Store.
Below, you can sort our interactive tables to see data regarding Brands, Groups and Models. Please bear in mind that sales data are subject to adjustments as sources will update their information. This report is updated at the publishing date and will not be modified while the next on this subject will always have the year to date data updated.
| Rank Oct | Rank 2016 | Brand | Sales Oct | Sales 2016 | Var Oct | Var 2016 | Share Oct | Share 2016 |
| --- | --- | --- | --- | --- | --- | --- | --- | --- |
| 1 | 1 | Toyota | 10.820 | 97.366 | 1,2% | -0,5% | 23,4% | 21,5% |
| 2 | 3 | Ford | 7.190 | 59.507 | 8,5% | -8,5% | 15,5% | 13,1% |
| 3 | 2 | Volkswagen | 7.092 | 70.537 | -5,1% | 3,0% | 15,3% | 15,5% |
| 4 | 5 | Hyundai | 3.416 | 30.989 | -36,8% | -32,0% | 7,4% | 6,8% |
| 5 | 4 | Nissan | 3.179 | 31.907 | -7,2% | -9,6% | 6,9% | 7,0% |
| 6 | 6 | Mercedes | 1.868 | 23.673 | -8,8% | 6,5% | 4,0% | 5,2% |
| 7 | 8 | Chevrolet | 1.682 | 17.289 | -44,9% | -35,7% | 3,6% | 3,8% |
| 8 | 7 | BMW | 1.436 | 17.613 | -6,0% | -6,6% | 3,1% | 3,9% |
| 9 | 9 | Renault | 1.420 | 14.521 | -30,7% | -7,8% | 3,1% | 3,2% |
| 10 | 10 | Kia | 1.330 | 14.440 | -34,6% | -28,3% | 2,9% | 3,2% |
| 11 | 12 | Mazda | 972 | 10.265 | 11,3% | 43,1% | 2,1% | 2,3% |
| 12 | 11 | Isuzu | 953 | 10.900 | -30,7% | -16,2% | 2,1% | 2,4% |
| 13 | 13 | Audi | 878 | 9.732 | -32,7% | -24,4% | 1,9% | 2,1% |
| 14 | 14 | Honda | 720 | 6.763 | -5,4% | -26,7% | 1,6% | 1,5% |
| 15 | 17 | Datsun | 510 | 3.708 | 22,0% | -23,0% | 1,1% | 0,8% |
| 16 | 15 | Suzuki | 366 | 4.262 | -6,6% | -17,6% | 0,8% | 0,9% |
| 17 | 19 | Mahindra | 349 | 2.893 | 8,7% | 10,2% | 0,8% | 0,6% |
| 18 | 18 | Opel | 299 | 3.592 | -32,8% | -31,9% | 0,6% | 0,8% |
| 19 | 16 | Land Rover | 296 | 3.720 | -47,9% | -22,2% | 0,6% | 0,8% |
| 20 | 20 | Jeep | 217 | 2.795 | -55,9% | -45,5% | 0,5% | 0,6% |
| 21 | 22 | Mini | 168 | 1.859 | 9,8% | 5,8% | 0,4% | 0,4% |
| 22 | 21 | Tata | 162 | 2.112 | -33,3% | 32,5% | 0,3% | 0,5% |
| 23 | 24 | Volvo | 145 | 1.573 | -28,2% | -30,4% | 0,3% | 0,3% |
| 24 | 26 | Fiat | 130 | 1.078 | -24,4% | -16,7% | 0,3% | 0,2% |
| 25 | 31 | Lexus | 100 | 809 | 16,3% | -1,1% | 0,2% | 0,2% |
| 26 | 27 | Geely | 90 | 1.070 | -36,6% | -18,1% | 0,2% | 0,2% |
| 26 | 23 | Mitsubishi | 90 | 1.719 | -61,5% | -45,7% | 0,2% | 0,4% |
| 27 | 30 | Jaguar | 87 | 817 | -1,1% | 32,2% | 0,2% | 0,2% |
| 28 | 28 | Porsche | 83 | 996 | 53,7% | -19,8% | 0,2% | 0,2% |
| 29 | 33 | Subaru | 70 | 742 | 0,0% | -25,4% | 0,2% | 0,2% |
| 30 | 29 | Peugeot | 54 | 895 | -44,3% | -21,1% | 0,1% | 0,2% |
| 31 | 35 | JMC | 28 | 302 | -40,4% | -39,2% | 0,1% | 0,1% |
| 32 | 34 | Citroen | 27 | 444 | -22,9% | -39,3% | 0,1% | 0,1% |
| 33 | 37 | Alfa Romeo | 18 | 107 | 125,0% | -16,1% | 0,0% | 0,0% |
| 34 | 42 | Landwind | 12 | 31 | 500,0% | 520,0% | 0,0% | 0,0% |
| 35 | 40 | Maserati | 10 | 65 | 0,0% | 132,1% | 0,0% | 0,0% |
| 36 | 36 | Dodge | 8 | 175 | -93,8% | -76,3% | 0,0% | 0,0% |
| 36 | 42 | Bentley | 8 | 31 | #DIV/0! | #DIV/0! | 0,0% | 0,0% |
| 36 | 39 | Ferrari | 8 | 84 | -11,1% | 6,8% | 0,0% | 0,0% |
| 37 | 41 | SsangYong | 3 | 43 | #DIV/0! | -69,5% | 0,0% | 0,0% |
| 37 | 38 | Infiniti | 3 | 101 | -89,3% | -79,0% | 0,0% | 0,0% |
| Rank Oct | Rank 2016 | Group | Sales Oct | Sales 2016 | Var Oct | Var 2016 | Share Oct | Share 2016 |
| --- | --- | --- | --- | --- | --- | --- | --- | --- |
| 1 | 1 | Toyota | 10.920 | 98.175 | 1,3% | -0,5% | 23,6% | 21,6% |
| 2 | 2 | Volkswagen | 8.061 | 81.296 | -8,7% | -1,6% | 17,4% | 17,9% |
| 3 | 3 | Ford | 7.190 | 59.507 | 8,5% | -8,5% | 15,5% | 13,1% |
| 4 | 4 | Renault-Nissan | 5.112 | 50.237 | -13,7% | -10,9% | 11,0% | 11,1% |
| 5 | 5 | Hyundai-Kia | 4.746 | 45.429 | -36,2% | -30,9% | 10,3% | 10,0% |
| 6 | 7 | General Motors | 1.981 | 20.881 | -43,3% | -35,1% | 4,3% | 4,6% |
| 7 | 6 | Mercedes Daimler | 1.868 | 23.673 | -8,8% | 6,5% | 4,0% | 5,2% |
| 8 | 8 | BMW | 1.604 | 19.472 | -4,5% | -5,5% | 3,5% | 4,3% |
| 9 | 10 | Mazda | 972 | 10.265 | 11,3% | 43,1% | 2,1% | 2,3% |
| 10 | 9 | Isuzu Motors | 953 | 10.900 | -30,7% | -16,2% | 2,1% | 2,4% |
(301)