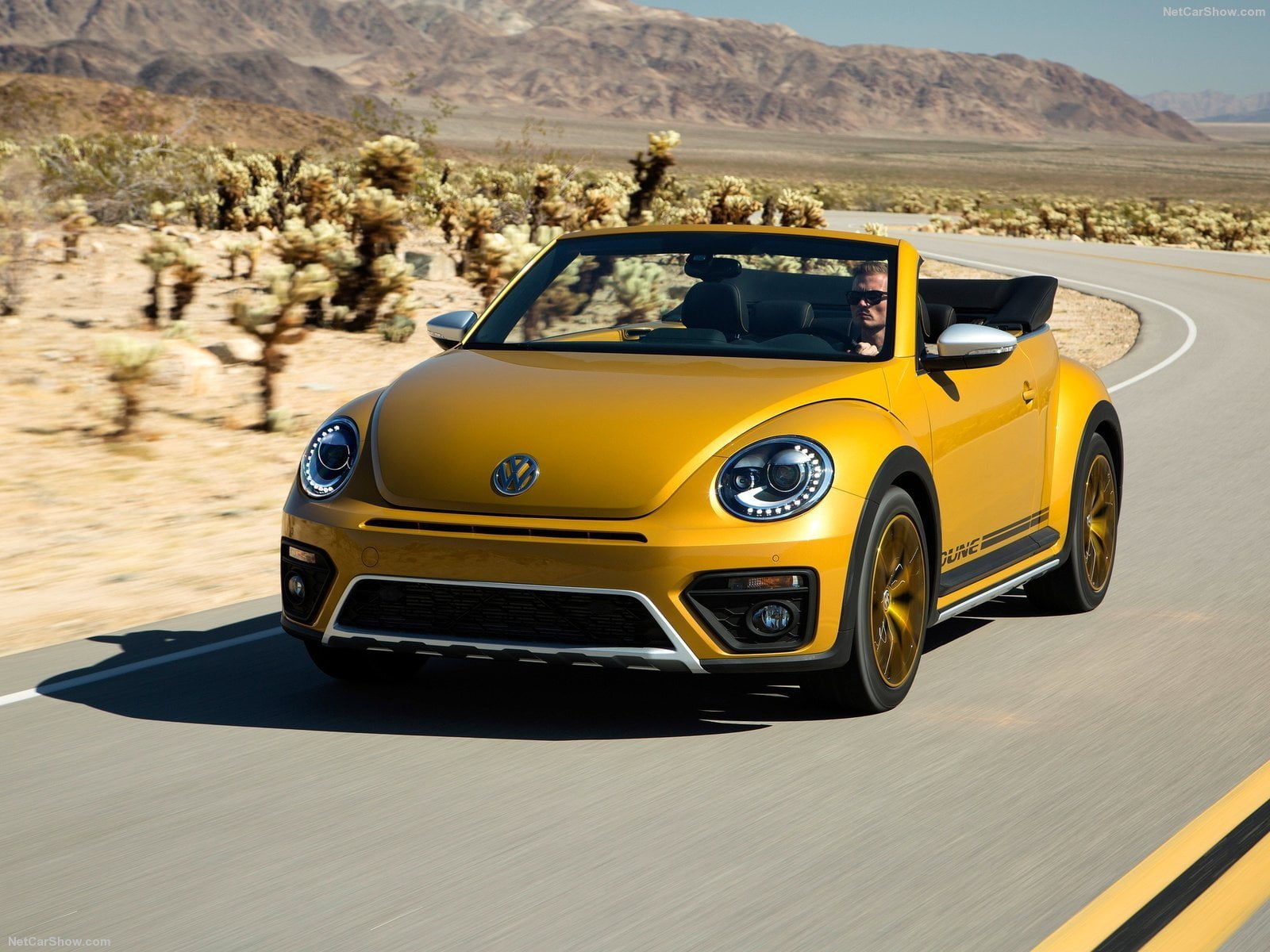 South Africa new vehicles sales struggling as sign of slower economic growth and strong currency depreciation. In June Volkswagen advanced in second place overtaking Ford.
South Africa's GDP swung to contraction in the first quarter of this year, thus raising concerns that the economy might be heading towards a recession. GDP contracted a steep 1.2% over the previous quarter in seasonally adjusted annualized terms, which shocked the markets and marked the sharpest decrease in three-quarters.
The disappointing figure was due to deceleration in most of the sectors of the economy with mining and quarrying and agriculture recording the steepest contractions. Moreover, the rand has been highly volatile in recent weeks amid heightened political uncertainty and a weak economic outlook.
The crisis advanced for the automotive industry as well; in fact Sales declined in double-digit in June posting the 16th year on year drop down in a row.
According to data released by the Department Trade and Industry of South African, total new light passengers vehicles sold in June has been 42.469, down 11.1%.
Year to date figures have been 259.470, down a sharp 9.9% compared to the same period of the previous year. 
Toyota sold 9.160 vehicles losing 1.4% from the correspondent month last year with year to date sales at 53.880 (-3.2%) and market share at 21.6%.
In second, Volkswagen sold 6.071 units (+3.1%) while Ford in third sold 5.293 (-25.4%).
Nissan was fourth with 3.012 sales (-17.3%), followed by Hyundai with 2.602 (-5.0%), BMW up 1 spot with 2.178 (+7.2%), Mercedes with 2.140 (-21.6%), Chevrolet with 1.904 (-24.9%), Renault with 1.476 units (-26.2%) and in 10th place Kia with 1.310 (+14.4%).
As far as group's ranking, the leader was Toyota with 21.7% of share, ahead of Volkswagen group with 16.6% and Ford with 13.5%.
To see the full ranking of Top 100 models please refer to the article we dedicated at the subject.
Research, Consulting, Data & Forecast Store
F2M covers intensively this market with several products developed to help any investigation required.
Market Researches in PDF are immediately available for download with study on the market since 2005 and with forecast up to the 2020.
Auto Data in EXCEL are immediately downloadable with annual sales volume, split by month, for all brands and all models distributed in the market. This year data are released year to date, but you will receive a monthly update until the year-end.
All these and more within our South Africa Store.
Below, you can sort our interactive tables to see data regarding Brands, Groups and Models. Please bear in mind that sales data are subject to adjustments as sources will update their information. This report is updated at the publishing date and will not be modified while the next on this subject will always have the year to date data updated.
| Rank June | Rank H1 2016 | Brand | Sales June | Sales H1 2016 | Var June | Var H1 2016 | Share June | Share H1 2016 |
| --- | --- | --- | --- | --- | --- | --- | --- | --- |
| 1 | 1 | Toyota | 9.160 | 53.880 | -1,4% | -3,2% | 21,6% | 20,8% |
| 2 | 2 | Volkswagen | 6.071 | 36.045 | 3,1% | -6,8% | 14,3% | 13,9% |
| 3 | 3 | Ford | 5.293 | 35.158 | -25,4% | -10,1% | 12,5% | 13,6% |
| 4 | 4 | Nissan | 3.012 | 18.246 | -17,3% | -14,7% | 7,1% | 7,0% |
| 5 | 5 | Hyundai | 2.602 | 16.345 | -5,0% | -16,5% | 6,1% | 6,3% |
| 6 | 7 | BMW | 2.178 | 11.677 | 7,2% | -5,1% | 5,1% | 4,5% |
| 7 | 6 | Mercedes | 2.140 | 11.843 | -21,6% | -12,6% | 5,0% | 4,6% |
| 8 | 8 | Chevrolet | 1.904 | 10.876 | -24,9% | -29,0% | 4,5% | 4,2% |
| 9 | 10 | Renault | 1.476 | 8.538 | -26,2% | 3,9% | 3,5% | 3,3% |
| 10 | 9 | Kia | 1.310 | 9.385 | 14,4% | 6,2% | 3,1% | 3,6% |
| 11 | 12 | Audi | 1.044 | 6.251 | 0,0% | -18,3% | 2,5% | 2,4% |
| 12 | 11 | Isuzu | 1.043 | 6.338 | -24,2% | -17,3% | 2,5% | 2,4% |
| 13 | 13 | Mazda | 929 | 5.891 | 20,6% | 51,4% | 2,2% | 2,3% |
| 14 | 14 | Honda | 570 | 4.686 | 8,2% | -22,8% | 1,3% | 1,8% |
| 15 | 15 | Suzuki | 519 | 2.779 | 0,6% | -11,1% | 1,2% | 1,1% |
| 16 | 17 | Opel | 328 | 2.358 | -51,6% | -25,9% | 0,8% | 0,9% |
| 17 | 16 | Land Rover | 305 | 2.557 | -37,1% | -5,7% | 0,7% | 1,0% |
| 18 | 18 | Datsun | 302 | 2.231 | 0,7% | -19,8% | 0,7% | 0,9% |
| 19 | 20 | Mahindra | 284 | 1.567 | 14,1% | 4,7% | 0,7% | 0,6% |
| 20 | 21 | Mitsubishi | 253 | 1.345 | -7,7% | -36,9% | 0,6% | 0,5% |
| 21 | 23 | Mini | 217 | 1.176 | 3,3% | 7,3% | 0,5% | 0,5% |
| 22 | 19 | Jeep | 213 | 2.005 | -57,5% | -38,7% | 0,5% | 0,8% |
| 23 | 22 | Tata | 203 | 1.206 | 59,8% | 44,1% | 0,5% | 0,5% |
| 24 | 24 | Volvo | 184 | 1.044 | -14,8% | -25,7% | 0,4% | 0,4% |
| 25 | 28 | Fiat | 167 | 672 | 30,5% | -9,7% | 0,4% | 0,3% |
| 26 | 29 | Peugeot | 138 | 629 | 3,8% | -15,4% | 0,3% | 0,2% |
| 27 | 25 | Great Wall | 90 | 841 | -66,8% | -50,5% | 0,2% | 0,3% |
| 27 | 30 | Subaru | 90 | 525 | -10,9% | -5,2% | 0,2% | 0,2% |
| 28 | 33 | Citroen | 84 | 333 | -40,0% | -30,8% | 0,2% | 0,1% |
| 28 | 26 | Porsche | 84 | 757 | -34,9% | -13,5% | 0,2% | 0,3% |
| 29 | 31 | Lexus | 70 | 491 | -29,3% | 11,0% | 0,2% | 0,2% |
| 29 | 27 | Geely | 70 | 725 | -51,7% | -7,6% | 0,2% | 0,3% |
| 30 | 32 | Jaguar | 53 | 431 | 20,5% | 22,5% | 0,1% | 0,2% |
| 31 | 34 | JMC | 33 | 158 | -32,7% | -49,6% | 0,1% | 0,1% |
| 32 | 37 | Alfa Romeo | 21 | 72 | 90,9% | -26,9% | | |
| 33 | 39 | Maserati | 8 | 38 | | 216,7% | | |
| 34 | 35 | Dodge | 6 | 149 | -89,8% | -60,8% | | |
| 35 | 36 | Infiniti | 5 | 95 | -90,6% | -68,8% | | |
| 36 | 42 | Bentley | 4 | 7 | | | | |
| 37 | 38 | Ferrari | 2 | 39 | -75,0% | -24,2% | | |
| 37 | 43 | ChangAn | 2 | 6 | -81,8% | -88,2% | | |
| 37 | 42 | Landwind | 2 | 7 | | | | |
| Rank June | Rank H1 2016 | Group | Sales June | Sales H1 2016 | Var June | Var H1 2016 | Share June | Share H1 2016 |
| --- | --- | --- | --- | --- | --- | --- | --- | --- |
| 1 | 1 | Toyota | 9.230 | 54.370 | -1,7% | -3,1% | 21,7% | 21,0% |
| 2 | 2 | Volkswagen | 7.203 | 43.059 | 2,0% | -8,8% | 17,0% | 16,6% |
| 3 | 3 | Ford | 5.293 | 35.158 | -25,4% | -10,1% | 12,5% | 13,5% |
| 4 | 4 | Renault-Nissan | 4.795 | 29.110 | -20,0% | -11,0% | 11,3% | 11,2% |
| 5 | 5 | Hyundai-Kia | 3.912 | 25.730 | 0,7% | -9,4% | 9,2% | 9,9% |
| 6 | 7 | BMW | 2.395 | 12.853 | 6,8% | -4,1% | 5,6% | 5,0% |
| 7 | 6 | General Motors | 2.232 | 13.234 | -30,5% | -28,4% | 5,3% | 5,1% |
| 8 | 8 | Mercedes Daimler | 2.140 | 11.843 | -21,6% | -12,6% | 5,0% | 4,6% |
| 9 | 9 | Isuzu Motors | 1.043 | 6.338 | -24,2% | -17,3% | 2,5% | 2,4% |
| 10 | 10 | Mazda | 929 | 5.891 | 20,6% | 51,4% | 2,2% | 2,3% |
(420)