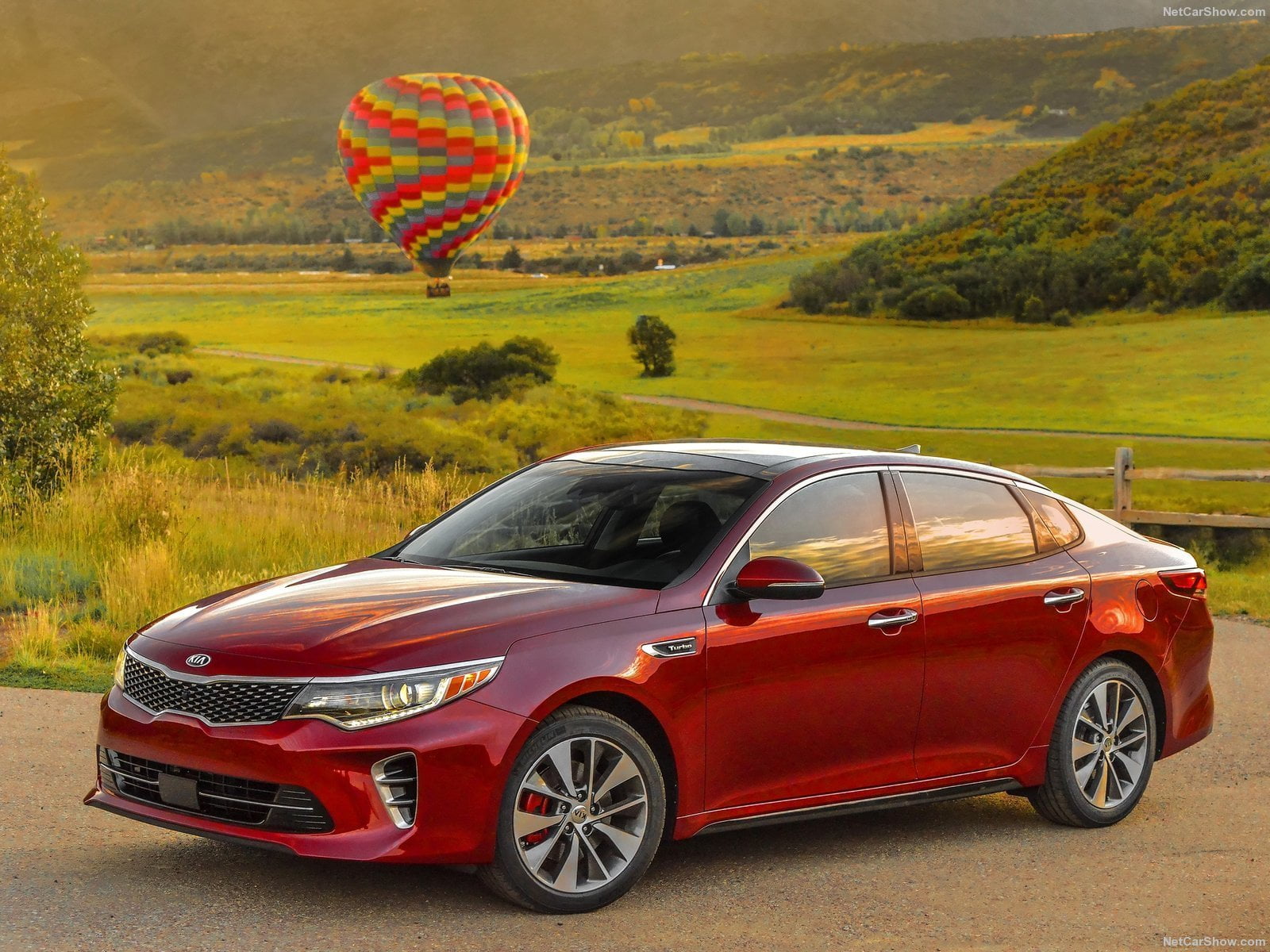 South Africa Vehicles Market in 2016 is falling down with Q1 at -9% and next month forecast almost negative as the rad depreciation should call for further prices increase. Renault was the only brand up out of top 10. 
Following the 4 percent lost reported for the 2015, during the first quarter 2016 the South African vehicles market mood was even more negative with March reporting the 13th year on year lost in a series.
According to data released by the Department Trade and Industry of South African, total new light passengers vehicles sold in the first quarter of the year have been 138.153 , down a sharp 9.5% from the same period last year.
Against the background of a difficult economic environment and low GDP growth prospects, the likelihood of double-digit new vehicle price increases as a result of Rand weakness and possible further interest rate hikes – the outlook for 2016 in terms of new vehicle sales remained unfavorable. Furthermore, the full impact of the drought on the economy was still to manifest itself.
The consumer demand-driven new car market was expected to remain under pressure declining by around 10% in volume terms.
All the best nine brands reported the first quarter down, with only Renault was up within the top 10. Toyota sold 27.028 vehicles (-13.2%) with market share at 19.6%. In second, Volkswagen sold 19.133 units (-8.6%) while Ford in third sold 18.674 (-1.0%).
Nissan was fourth with 10.847 sales (-4.6%), followed by Hyundai with 8.864 (-16.8%), BMW with 6.618 (-0.6%), Chevrolet with 6.007 (-24.4%) Mercedes with 5.938 (-11.1%), Kia with 5.075 units (-7.3%) and Renault, 10th with 4.230 (+15.5%).
As far as group's ranking, the leader was Toyota with 19.7% of share, ahead of Volkswagen group with 16.5% and Ford with 13.5%.
As far as best-selling model, actual data are updated at February when the Volkswagen Polo was again the best-selling model with 10166 sales ahead of the Ford Ranger with 5.118 and the Toyota Hilux with 5.033.
To see the full ranking of Top 100 models please refer to the article we dedicated at the subject.
Research, Consulting, Data & Forecast Store
F2M covers intensively this market with several products developed to help any investigation required.
Market Researches in PDF are immediately available for download with study on the market since 2005 and with forecast up to the 2020.
Auto Data in EXCEL are immediately downloadable with annual sales volume, split by month, for all brands and all models distributed in the market. This year data are released year to date, but you will receive a monthly update until the year-end.
All these and more within our South Africa Store.
Below, you can sort our interactive tables to see data regarding Brands, Groups and Models. Please bear in mind that sales data are subject to adjustments as sources will update their information. This report is updated at the publishing date and will not be modified while the next on this subject will always have the year to date data updated.
| Rank Mar | Rank Q1 | Brand | Mar | Q1 | Mar Var | Q1 Var | Mar% | Q1% |
| --- | --- | --- | --- | --- | --- | --- | --- | --- |
| 1 | 1 | Toyota | 8.262 | 27.028 | -20,8% | -13,2% | 18,3% | 19,6% |
| 2 | 3 | Ford | 6.780 | 18.674 | -1,1% | -1,0% | 15,0% | 13,5% |
| 3 | 2 | Volkswagen | 6.172 | 19.133 | -9,7% | -8,6% | 13,7% | 13,8% |
| 4 | 4 | Nissan | 3.686 | 10.857 | -14,2% | -4,6% | 8,2% | 7,9% |
| 5 | 5 | Hyundai | 2.833 | 8.864 | -24,5% | -16,8% | 6,3% | 6,4% |
| 6 | 6 | BMW | 2.209 | 6.618 | -0,5% | -0,6% | 4,9% | 4,8% |
| 7 | 8 | Mercedes | 1.844 | 5.938 | -15,3% | -11,1% | 4,1% | 4,3% |
| 8 | 9 | Kia | 1.815 | 5.075 | 20,2% | -7,3% | 4,0% | 3,7% |
| 9 | 7 | Chevrolet | 1.682 | 6.007 | -35,1% | -24,4% | 3,7% | 4,3% |
| 10 | 10 | Renault | 1.600 | 4.230 | 33,9% | 15,5% | 3,5% | 3,1% |
| 11 | 12 | Audi | 1.140 | 3.215 | -18,3% | -16,3% | 2,5% | 2,3% |
| 12 | 11 | Isuzu | 1.042 | 3.262 | -37,7% | -19,4% | 2,3% | 2,4% |
| 13 | 14 | Mazda | 916 | 2.744 | 32,2% | 42,9% | 2,0% | 2,0% |
| 14 | 13 | Honda | 839 | 3.009 | -37,4% | -22,8% | 1,9% | 2,2% |
| 15 | 15 | Land Rover | 765 | 1.680 | 46,8% | 24,1% | 1,7% | 1,2% |
| 16 | 16 | Suzuki | 427 | 1.402 | -25,5% | -11,9% | 0,9% | 1,0% |
| 17 | 18 | Datsun | 407 | 1.258 | 4,1% | -19,3% | 0,9% | 0,9% |
| 18 | 19 | Opel | 347 | 1.174 | -29,2% | -18,9% | 0,8% | 0,8% |
| 19 | 20 | Mahindra | 338 | 867 | 24,3% | 9,8% | 0,7% | 0,6% |
| 20 | 17 | Jeep | 295 | 1.292 | -49,3% | -25,2% | 0,7% | 0,9% |
| 21 | 21 | Mitsubishi | 234 | 767 | -35,5% | -31,8% | 0,5% | 0,6% |
| 22 | 23 | Tata | 218 | 568 | 235,4% | 32,4% | 0,5% | 0,4% |
| 23 | 22 | Mini | 200 | 589 | 2,6% | 12,0% | 0,4% | 0,4% |
| 24 | 25 | Volvo | 163 | 547 | -31,8% | -22,1% | 0,4% | 0,4% |
| 25 | 29 | Subaru | 137 | 295 | 22,3% | 9,3% | 0,3% | 0,2% |
| 26 | 27 | Geely | 130 | 390 | 8,3% | 4,0% | 0,3% | 0,3% |
| 27 | 24 | Great Wall | 111 | 548 | -59,5% | -43,0% | 0,2% | 0,4% |
| 28 | 30 | Jaguar | 108 | 273 | 33,3% | 27,6% | 0,2% | 0,2% |
| 29 | 26 | Porsche | 103 | 447 | -23,1% | -1,0% | 0,2% | 0,3% |
| 30 | 32 | Lexus | 92 | 241 | 2,2% | 6,1% | 0,2% | 0,2% |
| 31 | 31 | Peugeot | 91 | 272 | -50,8% | -34,0% | 0,2% | 0,2% |
| 32 | 33 | Citroen | 65 | 141 | -27,0% | -22,1% | 0,1% | 0,1% |
| 33 | 28 | Fiat | 56 | 330 | -55,9% | -13,2% | 0,1% | 0,2% |
| 34 | 35 | Infiniti | 30 | 83 | -69,1% | -60,2% | 0,1% | 0,1% |
| 35 | 36 | JMC | 19 | 78 | -72,1% | -57,2% | 0,0% | 0,1% |
| 36 | 39 | Ferrari | 13 | 27 | 62,5% | 14,2% | 0,0% | 0,0% |
| 37 | 34 | Dodge | 10 | 118 | -78,3% | -38,6% | 0,0% | 0,1% |
| 37 | 42 | OTHERS | 10 | 10 | #DIV/0! | #DIV/0! | 0,0% | 0,0% |
| 38 | 38 | Alfa Romeo | 9 | 29 | -64,0% | -51,0% | 0,0% | 0,0% |
| 39 | 41 | Maserati | 6 | 15 | 200,0% | 36,4% | 0,0% | 0,0% |
| 40 | 43 | ChangAn | 2 | 2 | #DIV/0! | #DIV/0! | 0,0% | 0,0% |
| 40 | 40 | SsangYong | 2 | 22 | -95,6% | -74,7% | 0,0% | 0,0% |
| 41 | 43 | Landwind | 1 | 2 | #DIV/0! | #DIV/0! | 0,0% | 0,0% |
| Rank Mar | Rank Q1 | Group | Mar | Q1 | Mar Var | Q1 Var | Mar% | Q1% |
| --- | --- | --- | --- | --- | --- | --- | --- | --- |
| 1 | 1 | Toyota | 8.354 | 27.268 | -20,6% | -13,1% | 18,5% | 19,7% |
| 2 | 2 | Volkswagen | 7.415 | 22.794 | -11,4% | -9,7% | 16,4% | 16,5% |
| 3 | 3 | Ford | 6.780 | 18.674 | -1,1% | -1,0% | 15,0% | 13,5% |
| 4 | 4 | Renault-Nissan | 5.723 | 16.428 | -4,3% | -2,2% | 12,7% | 11,9% |
| 5 | 5 | Hyundai-Kia | 4.648 | 13.939 | -11,7% | -13,6% | 10,3% | 10,1% |
| 6 | 6 | BMW | 2.409 | 7.207 | -0,3% | 0,3% | 5,3% | 5,2% |
| 7 | 7 | General Motors | 2.029 | 7.181 | -34,1% | -23,5% | 4,5% | 5,2% |
| 8 | 8 | Mercedes Daimler | 1.844 | 5.938 | -15,3% | -11,1% | 4,1% | 4,3% |
| 9 | 12 | Tata | 1.091 | 2.520 | 63,6% | 26,3% | 2,4% | 1,8% |
| 10 | 9 | Isuzu Motors | 1.042 | 3.262 | -37,7% | -19,4% | 2,3% | 2,4% |
| Rank Feb | Rank 2016 | Models | Sales Feb | Sales 2016 | Feb Var | Share Feb | Share 2016 |
| --- | --- | --- | --- | --- | --- | --- | --- |
| 1 | 1 | Volkswagen Polo | 4.529 | 10.166 | -0,6% | 10,0% | 11,0% |
| 2 | 2 | Ford Ranger | 2.770 | 5.118 | -10,0% | 6,1% | 5,5% |
| 3 | 3 | Toyota Hilux | 2.260 | 5.033 | -27,0% | 5,0% | 5,4% |
| 4 | 4 | Toyota Corolla | 1.509 | 3.479 | -5,1% | 3,3% | 3,7% |
| 5 | 5 | Toyota Etios | 1.313 | 3.250 | -17,9% | 2,9% | 3,5% |
| 6 | 6 | Toyota Quantum | 1.291 | 2.301 | -1,6% | 2,8% | 2,5% |
| 7 | 11 | Isuzu KB | 1.108 | 1.706 | -8,6% | 2,4% | 1,8% |
| 8 | 7 | Nissan NP200 | 1.102 | 2.249 | -21,8% | 2,4% | 2,4% |
| 9 | 10 | Ford Ecosport | 1.003 | 1.920 | -23,9% | 2,2% | 2,1% |
| 10 | 9 | Chevrolet Utility | 980 | 1.958 | -30,3% | 2,2% | 2,1% |
| 11 | 16 | Kia Picanto | 902 | 1.441 | 158,5% | 2,0% | 1,6% |
| 12 | 8 | Ford Fiesta | 895 | 2.101 | 58,7% | 2,0% | 2,3% |
| 13 | 14 | Hyundai i20 | 769 | 1.517 | 47,6% | 1,7% | 1,6% |
| 14 | 13 | Ford Figo | 767 | 1.593 | 7,4% | 1,7% | 1,7% |
| 15 | 15 | Mercedes C Class | 701 | 1.465 | -35,6% | 1,5% | 1,6% |
| 16 | 18 | BMW 3 Series | 689 | 1.092 | -14,3% | 1,5% | 1,2% |
| 17 | 12 | Chevrolet Spark | 678 | 1.696 | 13,8% | 1,5% | 1,8% |
| 18 | 22 | Kia Rio | 518 | 983 | -17,4% | 1,1% | 1,1% |
| 19 | 21 | Hyundai Grace | 500 | 1.000 | | 1,1% | 1,1% |
| 20 | 17 | Toyota RAV4 | 498 | 1.254 | 20,3% | 1,1% | 1,4% |
| 21 | 19 | Hyundai Grand i10 | 495 | 1.045 | -79,0% | 1,1% | 1,1% |
| 22 | 23 | Volkswagen Golf | 493 | 971 | -23,7% | 1,1% | 1,0% |
| 23 | 29 | Hyundai i10 | 491 | 750 | 40,3% | 1,1% | 0,8% |
| 24 | 24 | Toyota Land Cruiser | 476 | 966 | 20,2% | 1,0% | 1,0% |
| 25 | 26 | Ford Focus | 431 | 901 | 216,9% | 0,9% | 1,0% |
| 26 | 28 | Renault Sandero | 418 | 836 | 2,7% | 0,9% | 0,9% |
| 27 | 20 | Renault Clio | 410 | 1.033 | 26,5% | 0,9% | 1,1% |
| 28 | 33 | Hyundai Accent | 398 | 606 | 19,5% | 0,9% | 0,7% |
| 29 | 25 | Toyota Avanza | 388 | 965 | 2,4% | 0,9% | 1,0% |
| 30 | 30 | Mazda CX-5 | 377 | 723 | 120,5% | 0,8% | 0,8% |
| 31 | 27 | Datsun Go | 351 | 860 | -37,8% | 0,8% | 0,9% |
| 32 | 40 | BMW 1 Series | 338 | 532 | 22,5% | 0,7% | 0,6% |
| 33 | 41 | Audi A4 | 324 | 513 | -1,8% | 0,7% | 0,6% |
| 34 | 36 | Nissan X-Trail | 323 | 554 | 23,8% | 0,7% | 0,6% |
| 35 | 34 | Ford Kuga | 314 | 595 | -15,1% | 0,7% | 0,6% |
| 36 | 44 | Hyundai H-100 | 311 | 496 | 24,9% | 0,7% | 0,5% |
| 37 | 39 | Mazda3 | 293 | 534 | 37,6% | 0,6% | 0,6% |
| 38 | 32 | Audi A3 | 285 | 612 | -23,6% | 0,6% | 0,7% |
| 39 | 38 | Nissan Qashqai | 276 | 539 | -10,1% | 0,6% | 0,6% |
| 40 | 43 | Volkswagen Jetta | 273 | 501 | -2,5% | 0,6% | 0,5% |
(350)