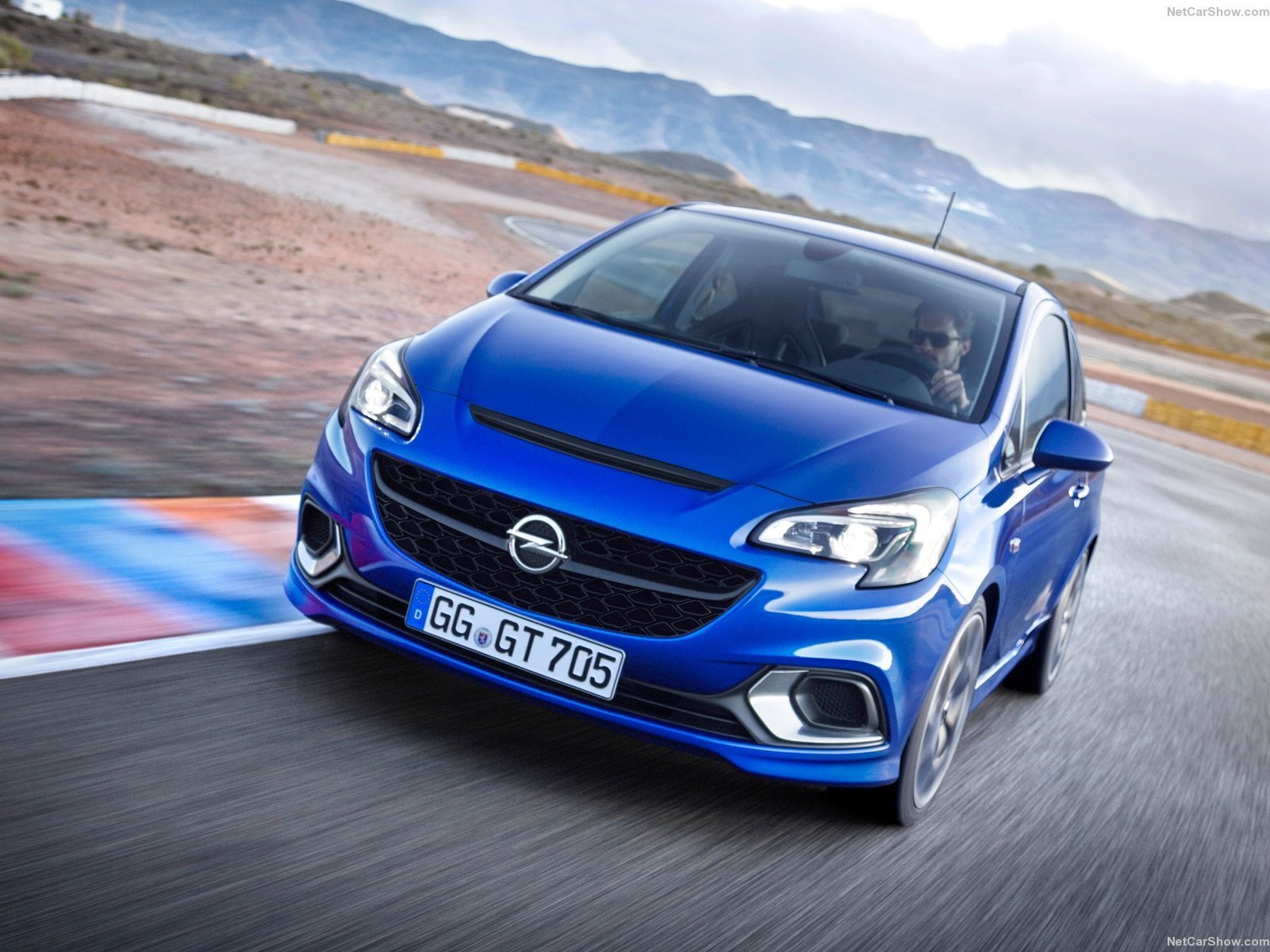 Spain Cars Market in July reduced the speed. Opel claimed the leadership ahead of Renault with a strong +23% while Seat gained the third step of the podium. Opel Corsa amazing doubling sales from last year.
Spain's economy continued to perform well in Q1. Once again, an acceleration in private consumption was the main factor behind the expansion. Conversely, the external sector faltered and exports swung to contraction. Nevertheless, Spain's macroeconomic imbalances remain a concern and the country is at risk of being sanctioned for breaching EU fiscal rules.
Spanish cars market in July has slowed down its run, after a first semester fast with all months growing year on year in double digits.
According to data released by the ANIAC  and the ANIACAM, the Spanish Associations of Car Manufacturers and Dealers, in July the total new car passengers sold have been 107.929, improving 4.9%.
Year to date July sales had been 731.228, up 11.1% from the same period of the 2015.
In July 2016 Opel claimed first place thanks to a +23.4% and 8.097 sales, with the 7.5% of market share. Renault was second with 8.018 units (+5.5%) ahead of Seat third with 7.671 (+9.0%), Peugeot with 7.574 (-3.2%), Volkswagen with 7.054 (-25.9%), Ford with 6.519 sales (-2.6%) and Citroen with 6.429 (-9.1%).
Fast movers in the months had been Fiat with 5.708 (+32.9%), Dacia with 5.520(+28.9%) and Kia with 5.264 (+20.3%).
As far as the Car Groups performance, Volkswagen Group was on top with 21.7% of market share, ahead of Renault-Nissan with 16.2%, PSA with 13.3% and Hyundai-Kia with 8.8%.
As far as the best-selling models performance, the Seat Leon was on top of the list with 3.546 sales (+21.3%) followed by the Seat Ibiza with 3.345 (+30.7%), the Dacia Sandero with 3.197 (+37.1%), the Nissan Qashqai with 2.655 (+13.4%) and the Opel Corsa with 2.481 (+105.2%).
In order to see the best-selling models ranking with the top 100 model performance in the year, see the report we dedicated.
Research, Consulting, Data & Forecast Store
F2M covers intensively this market with several products developed to help any investigation required.
Market Researches in PDF are immediately available for download with study on the market since 2005 and with forecast up to the 2020.
Auto Data in EXCEL are immediately downloadable with annual sales volume, split by month, for all brands and all models distributed in the market. This year data are released year to date, but you will receive a monthly update until the year-end.
All these and more within our Spain Store
Below, you can sort our interactive tables to see data regarding Brands, Groups and Models. Please bear in mind that sales data are subject to adjustments as sources will update their information. This report is updated at the publishing date and will not be modified while the next on this subject will always have the year to date data updated.
| Rank Jul | Rank 2016 | Brand | Sales Jul | Sales YTD Jul | Var Jul | Var YTD Jul | Share Jul | Share YTD Jul |
| --- | --- | --- | --- | --- | --- | --- | --- | --- |
| 1 | 1 | Opel | 8.097 | 61.875 | 23,4% | 21,8% | 7,5% | 8,4% |
| 2 | 3 | Renault | 8.018 | 54.498 | 5,5% | 9,3% | 7,4% | 7,4% |
| 3 | 5 | Seat | 7.671 | 51.389 | 9,0% | -4,6% | 7,1% | 7,0% |
| 4 | 4 | Peugeot | 7.574 | 53.401 | -3,2% | 15,4% | 7,0% | 7,3% |
| 5 | 2 | Volkswagen | 7.054 | 56.578 | -25,9% | -2,8% | 6,5% | 7,7% |
| 6 | 7 | Ford | 6.519 | 40.848 | -2,6% | -10,4% | 6,0% | 5,6% |
| 7 | 6 | Citroen | 6.429 | 44.502 | -9,1% | 12,5% | 6,0% | 6,1% |
| 8 | 12 | Fiat | 5.708 | 32.892 | 32,9% | 25,2% | 5,3% | 4,5% |
| 9 | 14 | Dacia | 5.520 | 28.856 | 28,9% | 4,6% | 5,1% | 3,9% |
| 10 | 8 | Nissan | 5.412 | 35.307 | 6,2% | 3,1% | 5,0% | 4,8% |
| 11 | 9 | Kia | 5.264 | 34.884 | 20,3% | 23,3% | 4,9% | 4,7% |
| 12 | 11 | Toyota | 5.101 | 34.094 | 4,2% | 13,2% | 4,7% | 4,6% |
| 13 | 13 | Hyundai | 4.673 | 29.750 | 18,6% | 19,0% | 4,3% | 4,0% |
| 14 | 15 | Mercedes | 4.548 | 28.181 | 9,6% | 23,0% | 4,2% | 3,8% |
| 15 | 10 | Audi | 4.505 | 34.348 | -8,2% | 16,4% | 4,2% | 4,7% |
| 16 | 16 | BMW | 3.766 | 27.505 | 11,8% | 21,0% | 3,5% | 3,7% |
| 17 | 17 | Skoda | 2.158 | 15.998 | -18,2% | 4,2% | 2,0% | 2,2% |
| 18 | 18 | Mazda | 1.583 | 11.339 | 10,0% | 40,2% | 1,5% | 1,5% |
| 19 | 19 | Volvo | 1.426 | 8.355 | 42,3% | 31,5% | 1,3% | 1,1% |
| 20 | 23 | Mitsubishi | 839 | 5.275 | -14,9% | -2,6% | 0,8% | 0,7% |
| 21 | 20 | Mini | 827 | 6.830 | 1,7% | 14,0% | 0,8% | 0,9% |
| 22 | 22 | Honda | 815 | 5.990 | -10,9% | 33,5% | 0,8% | 0,8% |
| 23 | 21 | Land Rover | 645 | 6.701 | -20,5% | 12,4% | 0,6% | 0,9% |
| 24 | 27 | Suzuki | 567 | 3.280 | 102,5% | 77,3% | 0,5% | 0,4% |
| 25 | 24 | Jeep | 541 | 4.307 | 2,9% | 33,0% | 0,5% | 0,6% |
| 26 | 26 | Lexus | 511 | 3.340 | 11,3% | 28,7% | 0,5% | 0,5% |
| 27 | 30 | Jaguar | 436 | 1.904 | 58,0% | 153,5% | 0,4% | 0,3% |
| 28 | 25 | Smart | 403 | 4.118 | -13,1% | 36,8% | 0,4% | 0,6% |
| 29 | 29 | Alfa Romeo | 364 | 1.916 | 15,9% | 8,9% | 0,3% | 0,3% |
| 30 | 28 | SsangYong | 313 | 2.398 | -3,7% | 22,5% | 0,3% | 0,3% |
| 31 | 33 | Infiniti | 206 | 642 | 281,5% | 76,9% | 0,2% | 0,1% |
| 32 | 31 | Porsche | 167 | 1.214 | -36,0% | -13,0% | 0,2% | 0,2% |
| 33 | 32 | Subaru | 145 | 1.191 | -7,6% | 20,3% | 0,1% | 0,2% |
| 34 | 35 | Abarth | 54 | 369 | 22,7% | 59,1% | 0,1% | 0,1% |
| 35 | 36 | Maserati | 23 | 135 | -17,9% | 2,3% | 0,0% | 0,0% |
| 36 | 37 | Mahindra | 11 | 67 | 57,1% | 28,8% | 0,0% | 0,0% |
| 37 | 34 | Lancia | 9 | 437 | -86,6% | -48,1% | 0,0% | 0,1% |
| 37 | 38 | Ferrari | 9 | 40 | -40,0% | -11,1% | 0,0% | 0,0% |
| 38 | 39 | Bentley | 7 | 28 | -12,5% | 0,0% | 0,0% | 0,0% |
| 39 | 42 | Chevrolet | 3 | 5 | 50,0% | -84,4% | 0,0% | 0,0% |
| 39 | 43 | BYD | 3 | 3 | 200,0% | 50,0% | 0,0% | 0,0% |
| 40 | 41 | Aston Martin | 2 | 10 | 0,0% | 0,0% | 0,0% | 0,0% |
| Rank Jul | Rank 2016 | Group | Sales Jul | Sales YTD Jul | Var Jul | Var YTD Jul | Share Jul | Share YTD Jul |
| --- | --- | --- | --- | --- | --- | --- | --- | --- |
| 1 | 1 | Volkswagen | 21.563 | 159.565 | -11,5% | 0,8% | 20,0% | 21,7% |
| 2 | 2 | Renault-Nissan | 19.156 | 119.303 | 12,5% | 6,4% | 17,7% | 16,2% |
| 3 | 3 | PSA | 14.003 | 97.903 | -6,0% | 14,0% | 13,0% | 13,3% |
| 4 | 4 | Hyundai-Kia | 9.937 | 64.634 | 19,5% | 21,3% | 9,2% | 8,8% |
| 5 | 5 | General Motors | 8.101 | 61.885 | 23,4% | 21,7% | 7,5% | 8,4% |
| 6 | 7 | FCA | 6.708 | 40.097 | 26,7% | 23,2% | 6,2% | 5,5% |
| 7 | 6 | Ford | 6.519 | 40.848 | -2,6% | -10,4% | 6,0% | 5,6% |
| 8 | 8 | Toyota | 5.612 | 37.434 | 4,8% | 14,4% | 5,2% | 5,1% |
| 9 | 10 | Mercedes Daimler | 4.951 | 32.299 | 7,3% | 24,6% | 4,6% | 4,4% |
| 10 | 9 | BMW | 4.593 | 34.336 | 9,8% | 19,6% | 4,3% | 4,7% |
| 11 | 11 | Mazda | 1.583 | 11.339 | 10,0% | 40,2% | 1,5% | 1,5% |
| 12 | 13 | Geely Group | 1.426 | 8.355 | 42,3% | 31,5% | 1,3% | 1,1% |
| 13 | 12 | Tata | 1.081 | 8.605 | -0,6% | 27,4% | 1,0% | 1,2% |
| 14 | 15 | Mitsubishi | 839 | 5.275 | -14,9% | -2,6% | 0,8% | 0,7% |
| 15 | 14 | Honda | 815 | 5.990 | -10,9% | 33,5% | 0,8% | 0,8% |
| Rank Jul | Rank 2016 | Model | Sales Jul | Sales YTD July | Var Jul | Var 2016 |
| --- | --- | --- | --- | --- | --- | --- |
| 1 | 1 | Seat Leon | 3.546 | 23.354 | 21,3% | 3,9% |
| 2 | 2 | Seat Ibiza | 3.345 | 22.608 | 30,7% | 3,0% |
| 3 | 5 | Dacia Sandero | 3.197 | 16.320 | 37,1% | 6,4% |
| 4 | 9 | Nissan Qashqai | 2.655 | 15.240 | 13,8% | 5,2% |
| 5 | 3 | Opel Corsa | 2.481 | 18.641 | 105,2% | 29,6% |
| 6 | 11 | Opel Astra | 2.237 | 13.825 | 7,8% | 13,1% |
| 7 | 8 | Renault Clio | 2.221 | 15.496 | -8,0% | 1,1% |
| 8 | 6 | Volkswagen Golf | 2.013 | 16.127 | -35,4% | -5,6% |
| 9 | 7 | Peugeot 308 | 2.009 | 15.931 | -11,3% | 31,8% |
| 10 | 10 | Peugeot 208 | 1.976 | 13.920 | 18,5% | 13,5% |
| 11 | 14 | Renault Captur | 1.960 | 11.149 | 27,2% | 11,0% |
| 12 | 13 | Kia Sportage | 1.819 | 11.300 | 15,9% | 20,1% |
| 13 | 15 | Hyundai Tucson | 1.818 | 11.102 | 1718,0% | 11002,0% |
| 14 | 4 | Volkswagen Polo | 1.816 | 17.368 | -29,7% | 2,2% |
| 15 | 22 | Ford Focus | 1.764 | 9.266 | 5,3% | -24,8% |
| 16 | 12 | Opel Mokka | 1.624 | 11.320 | 33,7% | 34,3% |
| 17 | 16 | Toyota Auris | 1.571 | 10.947 | -15,0% | 5,0% |
| 18 | 17 | Renault Mégane | 1.559 | 10.622 | -16,3% | -31,8% |
| 19 | 26 | Dacia Duster | 1.489 | 7.863 | 56,4% | 16,4% |
| 20 | 18 | Peugeot 2008 | 1.444 | 10.176 | -4,2% | 12,2% |
| 21 | 29 | Toyota Yaris | 1.440 | 7.270 | 18,0% | -5,7% |
| 22 | 20 | Fiat 500 | 1.439 | 9.842 | 9,5% | 19,1% |
| 23 | 27 | Citroen C4 Cactus | 1.383 | 7.762 | -15,5% | -8,9% |
| 24 | 19 | Citroen C4 Picasso | 1.289 | 9.888 | -11,3% | 15,0% |
| 25 | 25 | Renault Kadjar | 1.255 | 7.928 | 64,5% | 467,1% |
| 26 | 38 | Fiat 500L | 1.196 | 6.255 | 32,9% | 1,1% |
| 27 | 23 | Ford Fiesta | 1.110 | 8.553 | 2,5% | -15,7% |
| 28 | 28 | Citroen C3 | 1.099 | 7.273 | -15,8% | 6,9% |
| 29 | 34 | Kia Rio | 1.076 | 6.720 | 39,9% | 39,2% |
| 30 | 21 | Audi A3 | 1.062 | 9.807 | -25,4% | 17,4% |
| 31 | 24 | Nissan Juke | 1.055 | 8.468 | -1,5% | 17,9% |
| 32 | 36 | Fiat Panda | 1.029 | 6.481 | 1,0% | -10,4% |
| 33 | 31 | Kia Cee'd | 1.026 | 7.054 | 35,0% | 17,3% |
| 34 | 41 | Skoda Fabia | 1.021 | 5.951 | 22,9% | 7,3% |
| 35 | 53 | Mercedes C Class | 1.017 | 4.840 | 9,5% | 4,6% |
| 36 | 32 | Hyundai i20 | 1.007 | 6.840 | 49,4% | 50,9% |
| 37 | 83 | Fiat Tipo | 1.004 | 2.504 | | |
| 38 | 37 | Volkswagen Tiguan | 1.003 | 6.327 | -43,9% | -28,9% |
| 39 | 40 | Peugeot 3008 | 995 | 6.121 | -11,3% | 11,4% |
| 40 | 39 | Hyundai i30 | 966 | 6.237 | 17,8% | 3,3% |
(311)