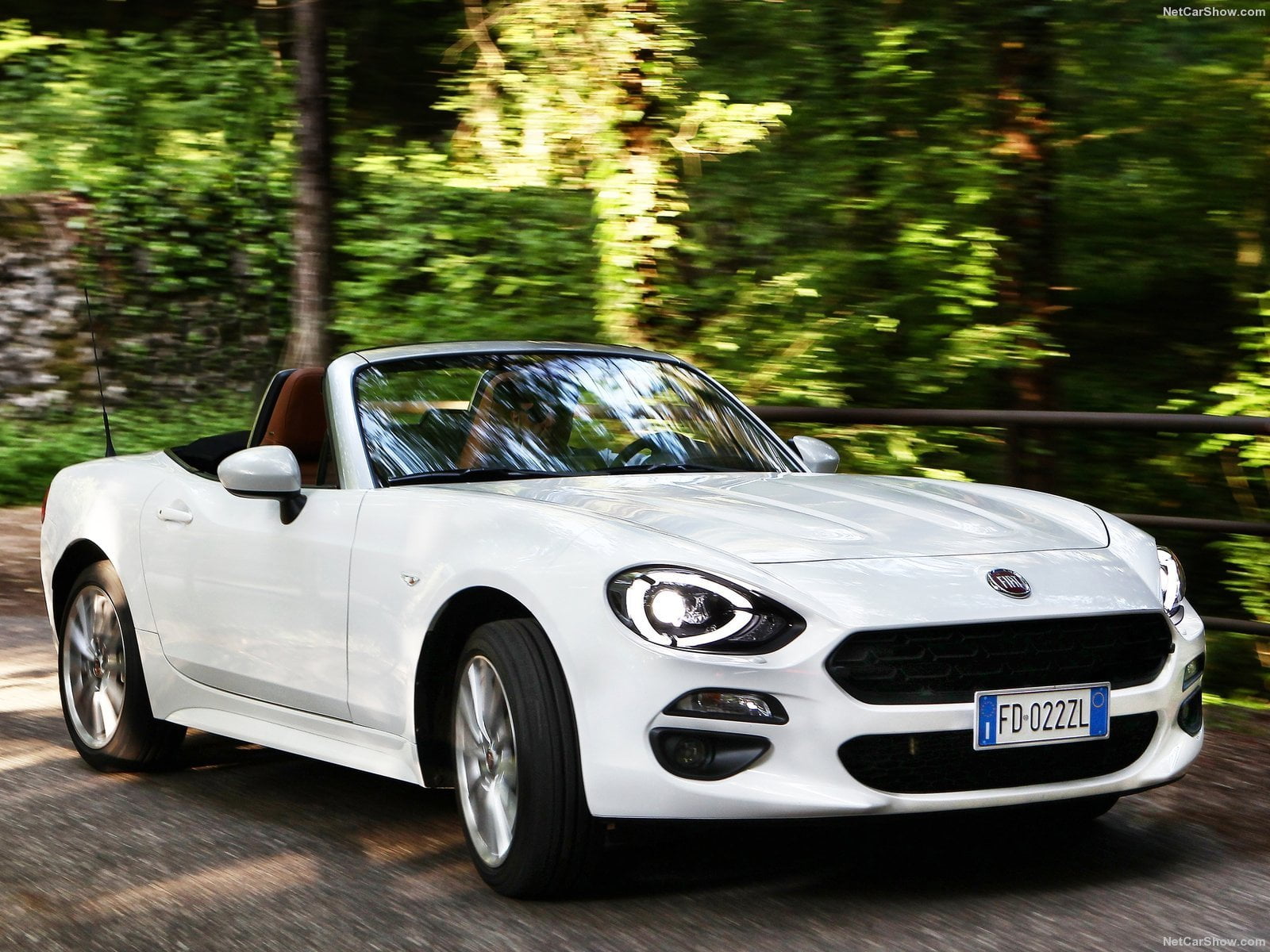 Spanish Auto 2016 was a key sector to drag the economy up, scoring the fourth increase in a string and the best sales volume since 2008. Fiat was the best performer of the year.
The formation of a government in October, albeit a weak minority one, after ten months of political stalemate finally enabled the drafting of a revised 2017 budget draft that complies with European deficit targets, which the government sent to the European Commission (EC) on 9 December. Despite the political uncertainty, however, the Spanish economy has continued to achieve remarkably strong growth this year.
Relevant rule in this recovery was taken by the automotive sector, considering the over 2.3 million vehicles produced in the country annually and the again growing domestic demand.
According to data reported by the ANIACAM, The Association of Car Distributors, ending the year with December sales at 97.411 (+9.9%) the 2016 scored the fourth increase in a row with final car passenger's sales at 1.153.688 sales (+10.8%), the best since 2008.
In the 2016, Opel, Hyundai, Toyota, Mercedes and BMW posted a very positive performance, while the best in the year was Fiat.
Renault led the three top brands with over 90.000 units (+17.4%), followed by Opel and Volkswagen at 89.000 respectively up 16.9% and 0.9%.
Negative data were reported for Ford and Dacia, which declined moderately.
At model wise, the Seat Leon was the best with 33.653 (+1.1%) followed by the Seat Ibiza with 31.936 (+1.6%) and the the Opel Corsa with 26.904 (+29.9%).
In order to see the best-selling models ranking with the top 100 model performance in the year, see the report we dedicated.
Research, Consulting, Data & Forecast Store
F2M covers intensively this market with several products developed to help any investigation required.
Market Researches in PDF are immediately available for download with study on the market since 2005 and with forecast up to the 2022.
Auto Data in EXCEL are immediately downloadable with annual sales volume, split by month, for all brands and all models distributed in the market. This year data are released year to date, but you will receive a monthly update until the year-end.
All these and more within our Spain Corner Store
Below, you can sort our interactive tables to see data regarding Brands, Groups and Models. Please bear in mind that sales data are subject to adjustments as sources will update their information. This report is updated at the publishing date and will not be modified while the next on this subject will always have the year to date data updated.
| Rank Dec | Rank 2016 | BRAND | Sales December | Sales 2016 FY | Variation December | Variation 2016 FY | Share December | Share 2016 FY |
| --- | --- | --- | --- | --- | --- | --- | --- | --- |
| 1 | 1 | Renault | 10.125 | 90.540 | 55,4% | 17,4% | 10,4% | 7,8% |
| 2 | 4 | Peugeot | 7.870 | 83.566 | 3,6% | 9,4% | 8,1% | 7,2% |
| 3 | 3 | Volkswagen | 7.600 | 89.080 | 7,5% | 0,9% | 7,8% | 7,7% |
| 4 | 2 | Opel | 6.152 | 89.402 | 26,7% | 16,9% | 6,3% | 7,7% |
| 5 | 6 | Ford | 5.819 | 65.997 | -10,9% | -6,6% | 6,0% | 5,7% |
| 6 | 12 | Hyundai | 5.562 | 50.904 | -4,7% | 15,3% | 5,7% | 4,4% |
| 7 | 8 | Nissan | 5.298 | 57.124 | 5,5% | 3,2% | 5,4% | 5,0% |
| 8 | 5 | Seat | 4.877 | 77.754 | -22,9% | 0,2% | 5,0% | 6,7% |
| 9 | 7 | Citroen | 4.846 | 65.211 | -0,5% | 5,5% | 5,0% | 5,7% |
| 10 | 9 | Toyota | 4.595 | 55.700 | 14,4% | 13,4% | 4,7% | 4,8% |
| 11 | 14 | Mercedes | 3.975 | 47.173 | 3,7% | 20,5% | 4,1% | 4,1% |
| 12 | 16 | BMW | 3.902 | 44.350 | 21,3% | 23,3% | 4,0% | 3,8% |
| 13 | 15 | Dacia | 3.839 | 44.601 | -10,3% | -1,4% | 3,9% | 3,9% |
| 14 | 11 | Audi | 3.738 | 51.689 | 37,6% | 17,2% | 3,8% | 4,5% |
| 15 | 13 | Fiat | 3.461 | 48.150 | 34,4% | 28,9% | 3,6% | 4,2% |
| 16 | 10 | Kia | 3.231 | 53.423 | 11,2% | 18,6% | 3,3% | 4,6% |
| 17 | 17 | Skoda | 1.832 | 24.278 | 18,7% | 6,1% | 1,9% | 2,1% |
| 18 | 19 | Volvo | 1.535 | 13.412 | 19,6% | 26,1% | 1,6% | 1,2% |
| 19 | 18 | Mazda | 1.444 | 18.277 | -18,0% | 19,4% | 1,5% | 1,6% |
| 20 | 23 | Mitsubishi | 1.063 | 9.371 | 67,1% | 4,4% | 1,1% | 0,8% |
| 21 | 20 | Mini | 978 | 11.291 | -9,9% | 17,7% | 1,0% | 1,0% |
| 22 | 21 | Land Rover | 908 | 10.281 | 6,1% | 11,4% | 0,9% | 0,9% |
| 23 | 22 | Honda | 829 | 9.478 | 1,1% | 20,6% | 0,9% | 0,8% |
| 24 | 24 | Jeep | 648 | 6.946 | 18,5% | 33,0% | 0,7% | 0,6% |
| 25 | 26 | Suzuki | 622 | 5.804 | 54,0% | 62,8% | 0,6% | 0,5% |
| 26 | 28 | SsangYong | 420 | 3.871 | 16,0% | 13,7% | 0,4% | 0,3% |
| 27 | 25 | Smart | 390 | 6.148 | 9,9% | 23,6% | 0,4% | 0,5% |
| 28 | 27 | Lexus | 388 | 5.602 | 1,8% | 19,1% | 0,4% | 0,5% |
| 29 | 29 | Jaguar | 357 | 3.659 | 9,5% | 110,0% | 0,4% | 0,3% |
| 30 | 30 | Alfa Romeo | 334 | 3.181 | 9,2% | 11,6% | 0,3% | 0,3% |
| 31 | 32 | Subaru | 219 | 2.025 | 34,4% | 14,9% | 0,2% | 0,2% |
| 32 | 31 | Porsche | 216 | 2.235 | 176,9% | 5,9% | 0,2% | 0,2% |
| 33 | 33 | Infiniti | 127 | 1.234 | 452,2% | 148,8% | 0,1% | 0,1% |
| 34 | 34 | Abarth | 91 | 722 | 133,3% | 78,3% | 0,1% | 0,1% |
| Rank Dec | Rank 2016 | GROUP | Sales December | Sales 2016 FY | Variation December | Variation 2016 FY | Share December | Share 2016 FY |
| --- | --- | --- | --- | --- | --- | --- | --- | --- |
| 2 | 1 | Volkswagen | 18.270 | 245.109 | 3,0% | 4,3% | 18,8% | 21,2% |
| 1 | 2 | Renault-Nissan | 19.389 | 193.499 | 22,4% | 8,6% | 19,9% | 16,8% |
| 3 | 3 | PSA | 12.716 | 148.777 | 2,0% | 7,6% | 13,1% | 12,9% |
| 4 | 4 | Hyundai-Kia | 8.793 | 104.327 | 0,6% | 17,0% | 9,0% | 9,0% |
| 5 | 5 | General Motors | 6.153 | 89.422 | 26,7% | 16,8% | 6,3% | 7,8% |
| 6 | 6 | Ford | 5.819 | 65.999 | -10,9% | -6,6% | 6,0% | 5,7% |
| 7 | 7 | Toyota | 4.983 | 61.302 | 13,3% | 13,9% | 5,1% | 5,3% |
| 9 | 8 | FCA | 4.608 | 59.873 | 31,1% | 26,7% | 4,7% | 5,2% |
| 8 | 9 | BMW | 4.880 | 55.643 | 13,4% | 22,1% | 5,0% | 4,8% |
| 10 | 10 | Mercedes Daimler | 4.365 | 53.321 | 4,2% | 20,9% | 4,5% | 4,6% |
| Rank Dec | Rank 2016 | Model | Sales December | Sales 2016 | Variation December | Variation 2016 |
| --- | --- | --- | --- | --- | --- | --- |
| 1 | 6 | Volkswagen Golf | 2.664 | 25.360 | 18,2% | -1,2% |
| 2 | 5 | Renault Clio | 2.615 | 25.366 | 28,4% | 10,2% |
| 3 | 12 | Renault Mégane | 2.614 | 19.739 | 152,1% | -9,5% |
| 4 | 14 | Hyundai Tucson | 2.379 | 19.416 | 24,6% | 208,8% |
| 5 | 7 | Nissan Qashqai | 2.360 | 25.208 | 2,7% | 5,8% |
| 6 | 8 | Dacia Sandero | 2.133 | 25.070 | -11,6% | -1,1% |
| 7 | 13 | Renault Captur | 2.121 | 19.683 | 44,1% | 23,3% |
| 8 | 18 | Peugeot 2008 | 2.037 | 16.940 | 45,4% | 14,3% |
| 9 | 9 | Peugeot 308 | 1.956 | 23.507 | -13,9% | 14,5% |
| 10 | 2 | Seat Ibiza | 1.890 | 31.936 | -22,8% | 1,6% |
| 11 | 10 | Peugeot 208 | 1.882 | 21.596 | 0,1% | 6,9% |
| 12 | 3 | Opel Corsa | 1.867 | 26.904 | 31,2% | 29,9% |
| 13 | 4 | Volkswagen Polo | 1.626 | 25.424 | -11,3% | 1,2% |
| 14 | 15 | Toyota Auris | 1.625 | 17.997 | 17,2% | 5,0% |
| 15 | 11 | Opel Astra | 1.557 | 20.852 | 15,8% | 0,4% |
| 16 | 1 | Seat Leon | 1.465 | 33.653 | -55,4% | 1,1% |
| 17 | 24 | Renault Kadjar | 1.371 | 12.971 | 30,2% | 173,2% |
| 18 | 19 | Ford Focus | 1.366 | 16.027 | -21,0% | -11,7% |
| 19 | 17 | Opel Mokka | 1.251 | 16.972 | 62,9% | 36,2% |
| 20 | 71 | Seat Ateca | 1.215 | 5.416 | | |
| 21 | 29 | Volkswagen Tiguan | 1.158 | 12.085 | -8,2% | -13,1% |
| 22 | 30 | Hyundai i20 | 1.147 | 11.333 | 11,4% | 40,9% |
| 23 | 25 | Citroen C3 | 1.107 | 12.673 | 28,0% | 10,6% |
| 24 | 26 | Dacia Duster | 1.082 | 12.653 | 8,2% | 13,4% |
| 25 | 20 | Toyota Yaris | 1.012 | 13.959 | 8,5% | 12,2% |
| 26 | 31 | Citroen C4 Cactus | 953 | 11.152 | 14,3% | -7,7% |
| 26 | 33 | Hyundai i30 | 953 | 10.364 | -36,6% | -5,2% |
| 27 | 38 | Ford Kuga | 949 | 9.500 | 8,8% | 46,5% |
| 28 | 28 | Nissan Juke | 942 | 12.453 | -24,0% | 6,3% |
| 29 | 16 | Kia Sportage | 923 | 17.082 | 33,8% | 22,0% |
| 30 | 27 | Ford Fiesta | 911 | 12.466 | -4,3% | -11,9% |
| 31 | 21 | Citroen C4 Picasso | 909 | 13.879 | -1,8% | 5,8% |
| 32 | 22 | Audi A3 | 851 | 13.372 | 13,0% | 15,4% |
| 33 | 37 | Mercedes A Class | 829 | 9.553 | 30,3% | 16,0% |
| 34 | 54 | Mercedes GLA | 828 | 7.641 | 4,7% | 3,8% |
| 35 | 66 | Mitsubishi ASX | 798 | 5.996 | 84,3% | -4,6% |
| 36 | 41 | Mini | 786 | 8.966 | -10,4% | 27,0% |
| 37 | 49 | Fiat 500x | 778 | 8.324 | -1,8% | 125,6% |
| 38 | 44 | Mercedes C Class | 744 | 8.802 | 2,8% | 10,7% |
| 39 | 55 | Volkswagen Touran | 741 | 7.550 | 138,3% | 69,1% |
| 39 | 57 | BMW X1 | 741 | 7.120 | 14,5% | 107,0% |
| 40 | 40 | Volkswagen Passat | 740 | 9.189 | -1,6% | -0,6% |
(493)