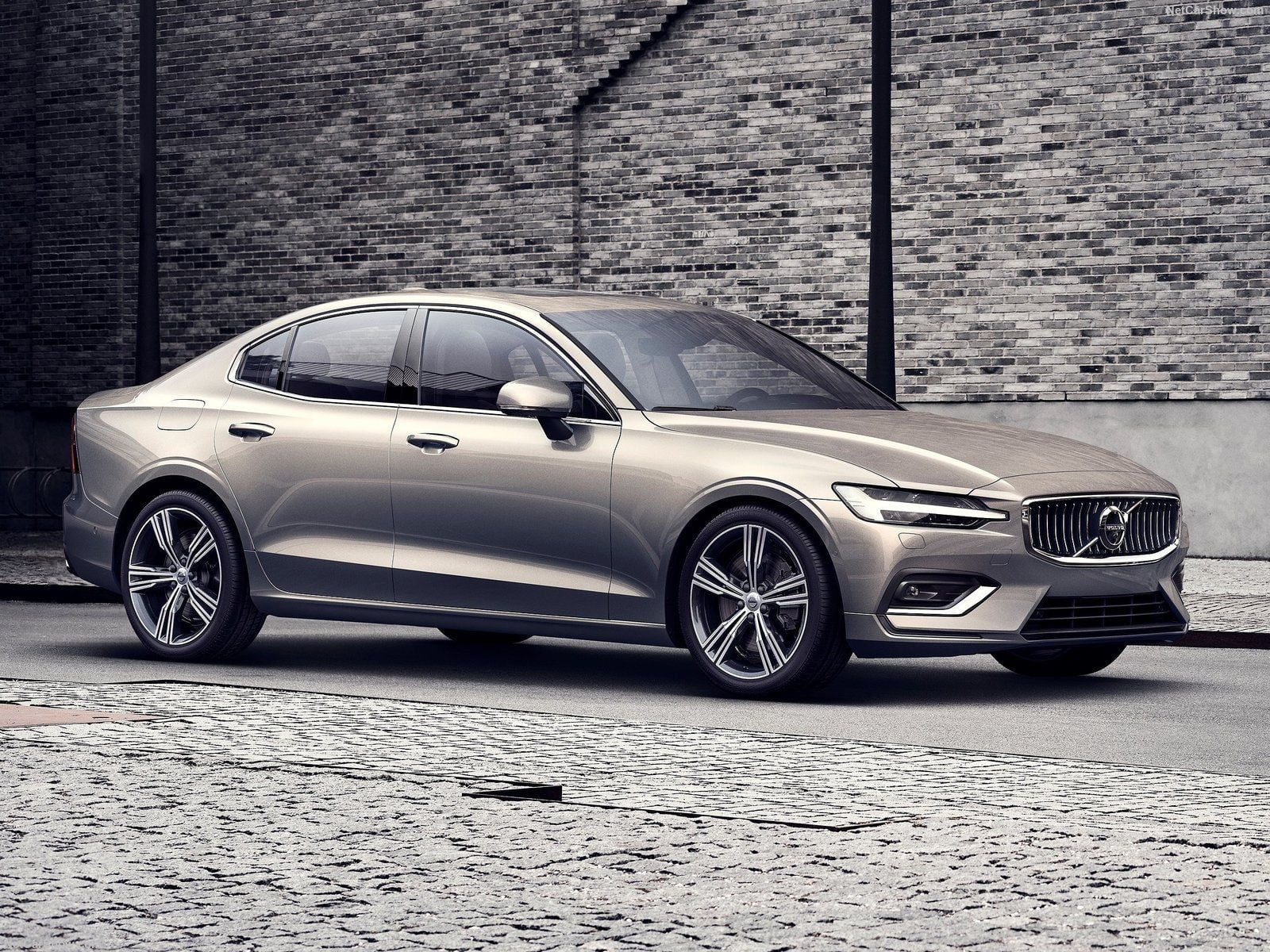 Sweden Best selling cars in 2018 has a new leader, the Volvo V/S90 which gained a huge advantage on all followers. Huge steps ahead scored by the Nissan Qashqai and the Kia Niro – up 60% – joining the Top10.
The 2018 ended with 353.647 sales – down 6.7% – and the outlook for the 2019 is negative.
A key propellent of sales acceleration is the national automotive plan, focus on alternative vehicles to fuel, with green incentives which are supporting the development of growing Electric/Hybrid vehicles segment. However, this plan moved the Swedish government to introduce a new fiscal system for the automotive industry, called bonus/malus, which was introduced in July 2018, aiming to have incentives for low emission vehicles paid by purchasers of high emission cars.
While before the new system introduction the market accelerated ending the first half at the highest level ever and a June record with sales pull ahead to anticipate new fiscal effects, since July the market started declining. At this local revolution it was added the WLTP introduction on the 1st of September.
With regard to the best selling cars ranking in 2018, on top of the list stand the Volvo V/S90 with 24.346 sales (+7.8%) and a huge advantage over the followers.
In second place the Volkswagen Golf with 17.093 units (-14.8%) followed by the Volvo S/V60 with 16.412 (+8.6%).
In fourth place the Volkswagen Passat with 13.650 (-9.3%) followed by the 2017 leader, the Volvo XC60 with 13.293 (-44.8%), the Volkswagen Tiguan with 9.821 units (-0.2%) and the Volvo V40 with 7.151 (-32.1%).
In eight place  the Nissan Qashqai with 6.344 units (+17.9%) ahead of the new Volvo XC40 with 6.175 and in 10th place the Kia Niro with 5.403 units.
Research, Consulting, Data & Forecast
F2M covers intensively this market with several products developed to help any investigation required. Market Researches in PDF are immediately available for download with study on the market since 2005 and with forecast up to the 2025. AutoData in EXCEL are immediately downloadable with annual sales volume, split by month, for all brands and all models distributed in the market. This year data are released year to date, but you will receive a monthly update until the year-end.  See details within Sweden Corner Store
| Rank 2018 | Rank 2017 | Model | Sales 2018 | Sales 2017 | '+/- 2018 |
| --- | --- | --- | --- | --- | --- |
| 1 | 2 | Volvo S/V90 | 24.346 | 22.593 | 7,8% |
| 2 | 3 | Volkswagen Golf | 17.093 | 20.058 | -14,8% |
| 3 | 4 | Volvo S/V60 | 16.412 | 15.116 | 8,6% |
| 4 | 5 | Volkswagen Passat | 13.650 | 15.057 | -9,3% |
| 5 | 1 | Volvo XC60 | 13.293 | 24.090 | -44,8% |
| 6 | 7 | Volkswagen Tiguan | 9.821 | 9.836 | -0,2% |
| 7 | 6 | Volvo V40 | 7.151 | 10.524 | -32,1% |
| 8 | 13 | Nissan Qashqai | 6.344 | 5.383 | 17,9% |
| 9 | 264 | Volvo XC40 | 6.175 | - | |
| 10 | 25 | Kia Niro | 5.403 | 3.382 | 59,8% |
| 11 | 9 | Toyota Auris | 5.387 | 6.208 | -13,2% |
| 12 | 10 | Skoda Octavia | 5.348 | 5.794 | -7,7% |
| 13 | 12 | Mercedes E Class | 5.302 | 5.533 | -4,2% |
| 14 | 14 | Toyota Yaris | 5.274 | 5.356 | -1,5% |
| 15 | 8 | BMW 5 Series | 5.016 | 6.670 | -24,8% |
| 16 | 11 | Kia Cee'd | 4.789 | 5.781 | -17,2% |
| 17 | 17 | Renault Clio | 4.766 | 4.661 | 2,3% |
| 18 | 20 | Volkswagen Polo | 4.590 | 4.586 | 0,1% |
| 19 | 18 | Audi A6 | 4.559 | 4.656 | -2,1% |
| 20 | 22 | BMW 3 Series | 4.452 | 3.887 | 14,5% |
| 21 | 15 | Skoda Fabia | 4.080 | 4.886 | -16,5% |
| 22 | 24 | Toyota C-HR | 4.073 | 3.415 | 19,3% |
| 23 | 28 | Toyota RAV4 | 3.612 | 3.192 | 13,2% |
| 24 | 21 | Audi A4 | 3.465 | 4.468 | -22,4% |
| 25 | 44 | Kia Optima | 3.447 | 2.627 | 31,2% |
| 26 | 33 | Mitsubishi Outlander | 3.247 | 2.868 | 13,2% |
| 27 | 32 | Mercedes GLC | 3.177 | 3.014 | 5,4% |
| 28 | 26 | Peugeot 3008 | 3.174 | 3.319 | -4,4% |
| 29 | 27 | Mercedes C Class | 3.099 | 3.273 | -5,3% |
| 30 | 52 | Mercedes A Class | 2.925 | 2.282 | 28,2% |
| 31 | 23 | Renault Captur | 2.902 | 3.441 | -15,7% |
| 32 | 35 | Skoda Superb | 2.782 | 2.828 | -1,6% |
| 33 | 238 | volkswagen T-Roc | 2.752 | 35 | 7762,9% |
| 34 | 53 | Skoda Kodiaq | 2.690 | 2.014 | 33,6% |
| 35 | 40 | Seat Leon | 2.678 | 2.763 | -3,1% |
| 36 | 31 | Audi A3 | 2.677 | 3.088 | -13,3% |
| 37 | 45 | Dacia Duster | 2.608 | 2.600 | 0,3% |
| 38 | 29 | Volvo XC90 | 2.559 | 3.171 | -19,3% |
| 39 | 42 | Ford Focus | 2.414 | 2.704 | -10,7% |
| 40 | 43 | BMW 1 Series | 2.310 | 2.685 | -14,0% |
| 41 | 49 | Peugeot 2008 | 2.018 | 2.310 | -12,6% |
| 42 | 37 | Kia Sportage | 1.985 | 2.811 | -29,4% |
| 43 | 235 | Skoda Karoq | 1.939 | 39 | 4871,8% |
| 44 | 62 | Audi Q5 | 1.928 | 1.661 | 16,1% |
| 45 | 57 | Kia Picanto | 1.876 | 1.851 | 1,4% |
| 46 | 55 | Subaru Outback | 1.864 | 1.900 | -1,9% |
| 47 | 70 | Ford Fiesta | 1.852 | 1.494 | 24,0% |
| 48 | 91 | Nissan Leaf | 1.831 | 981 | 86,6% |
| 49 | 34 | Kia Rio | 1.813 | 2.867 | -36,8% |
| 50 | 46 | Peugeot 308 | 1.799 | 2.566 | -29,9% |
| 51 | 38 | Peugeot 208 | 1.784 | 2.776 | -35,7% |
| 52 | 51 | Ford Kuga | 1.761 | 2.283 | -22,9% |
| 53 | 67 | BMW X3 | 1.731 | 1.538 | 12,5% |
| 54 | 82 | Subaru XV | 1.695 | 1.200 | 41,3% |
| 55 | 69 | Mazda CX-5 | 1.688 | 1.516 | 11,3% |
| 56 | 47 | Citroen C3 | 1.675 | 2.489 | -32,7% |
| 57 | 98 | Renault Zoe | 1.663 | 851 | 95,4% |
| 58 | 54 | Mini Hatch | 1.647 | 1.954 | -15,7% |
| 59 | 39 | Opel Astra | 1.614 | 2.772 | -41,8% |
| 60 | 226 | Seat Arona | 1.554 | 58 | 2579,3% |
| 61 | 58 | Mazda CX-3 | 1.550 | 1.842 | -15,9% |
| 62 | 139 | Kia Stonic | 1.535 | 460 | 233,7% |
| 63 | 59 | Mercedes CLA | 1.490 | 1.819 | -18,1% |
| 64 | 85 | Opel Insignia | 1.450 | 1.142 | 27,0% |
| 65 | 74 | Opel Corsa | 1.438 | 1.320 | 8,9% |
| 66 | 137 | Peugeot 5008 | 1.391 | 470 | 196,0% |
| 67 | 45 | Renault Mégane | 1.364 | 2.600 | -47,5% |
| 68 | 65 | BMW X1 | 1.312 | 1.579 | -16,9% |
| 69 | 77 | Audi Q2 | 1.276 | 1.279 | -0,2% |
| 70 | 81 | Honda Civic | 1.220 | 1.231 | -0,9% |
| 71 | 62 | Renault Kadjar | 1.212 | 1.661 | -27,0% |
| 72 | 60 | Seat Ibiza | 1.207 | 1.697 | -28,9% |
| 73 | 78 | BMW 2 Series | 1.095 | 1.267 | -13,6% |
| 74 | 86 | Mazda3 | 1.089 | 1.116 | -2,4% |
| 75 | 56 | Toyota Avensis | 1.084 | 1.885 | -42,5% |
| 76 | 111 | Mini Countryman | 1.072 | 693 | 54,7% |
| 77 | 61 | Hyundai i30 | 1.070 | 1.671 | -36,0% |
| 78 | 89 | Nissan X-Trail | 1.051 | 1.035 | 1,5% |
| 79 | 83 | Seat Ateca | 1.050 | 1.190 | -11,8% |
| 80 | 99 | Hyundai Ioniq | 990 | 846 | 17,0% |
| 81 | 73 | Audi A5 | 988 | 1.345 | -26,5% |
| 82 | 140 | Citroen C4 Cactus | 982 | 452 | 117,3% |
| 83 | 64 | Audi A1 | 980 | 1.629 | -39,8% |
| 84 | 88 | Suzuki Vitara | 972 | 1.048 | -7,3% |
| 84 | 71 | Ford Mondeo | 972 | 1.454 | -33,1% |
| 85 | 94 | Fiat 500 | 962 | 902 | 6,7% |
| 86 | 99 | Lexus NX | 939 | 846 | 11,0% |
| 87 | 72 | Dacia Sandero | 935 | 1.422 | -34,2% |
| 88 | 122 | Toyota Aygo | 930 | 579 | 60,6% |
| 89 | 63 | Volkswagen Sharan | 913 | 1.652 | -44,7% |
| 90 | 123 | Fiat Tipo | 900 | 577 | 56,0% |
| 91 | 118 | Suzuki Swift | 888 | 607 | 46,3% |
| 92 | 66 | Subaru Forester | 879 | 1.540 | -42,9% |
| 93 | 103 | Tesla Model S | 877 | 800 | 9,6% |
| 94 | 76 | Hyundai Tucson | 863 | 1.312 | -34,2% |
| 95 | 92 | BMW 4 Series | 830 | 924 | -10,2% |
| 96 | 110 | BMW X5 | 817 | 696 | 17,4% |
| 97 | 128 | BMW i3 | 803 | 545 | 47,3% |
| 98 | 90 | Honda CR-V | 769 | 991 | -22,4% |
| 99 | 100 | Honda HR-V | 747 | 838 | -10,9% |
| 100 | 50 | Hyundai i20 | 728 | 2.293 | -68,3% |
(8)