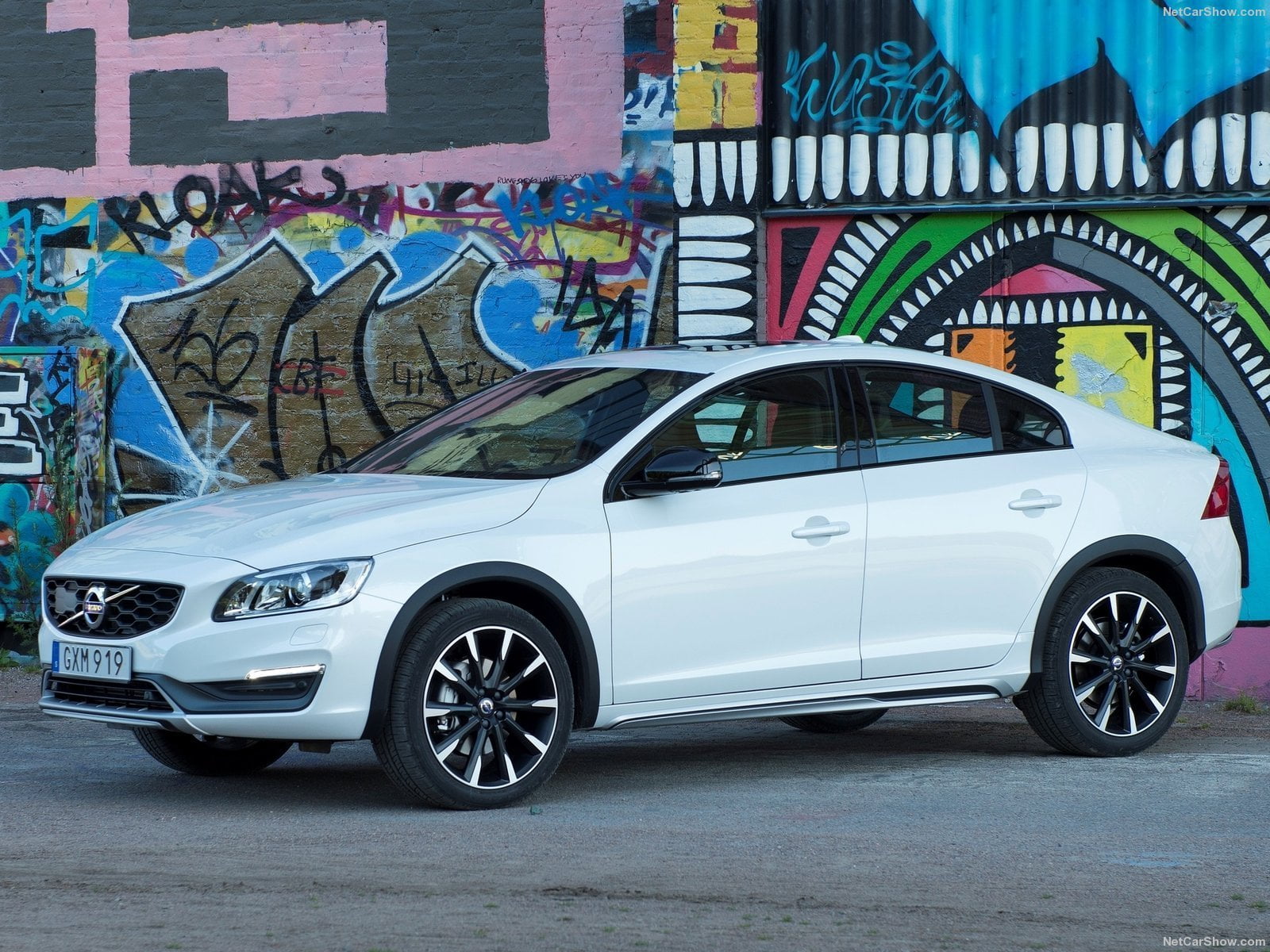 Sweden Best selling vehicles in 2015 dominated by Volvo and Volkswagen. The Volvo V70 again on top of the list with a safe margin over the Volkswagen Golf. Subaru Outback was the best new model ranking in 40th.
Accordingly with data released by the BIL Sweden, the local Association of Car Manufacturers, in the 2015 the best-selling model in Sweden was the Volvo V70 with 28.613 units, up 21.1% and with 8.3% of market share.
The current Volvo V70 is the third generation of the wagon model launched by Volvo in the 1996. The name V70 combines the letter V, standing for versatility and the number 70, denoting relative Volvo platform size.
The third generation (2007–2016) was based on the Volvo P3 platform, sharing general styling and much of the interior in front of the b-pillar with the second generation Volvo S80. It was face-lifted in the 2014 and now is near to be replaced.
Behind the leader, the Volkswagen Golf was second with 22.779 units (+35.1%) followed by the Volvo XC60 with 14.834 (+25.8%), the Volvo S/V60 with 14.698 (+1.8%), the Volkswagen Passat with 14.392 (+7.3%), the Volvo V40 with 10.333 (+2.4%), the Toyota Auris with 6.868 sales (+8.2%)
Behind the Kia Cee'd with 6.726 (-6.6%), the Skoda Octavia with 5.519 units (+27.9%) and in 10th place the Audi A6 with 5.496 (+19.4%).
Research, Consulting, Data & Forecast Store
F2M covers intensively this market with several products developed to help any investigation required.
Market Researches in PDF are immediately available for download with study on the market since 2005 and with forecast up to the 2020.
Auto Data in EXCEL are immediately downloadable with annual sales volume, split by month, for all brands and all models distributed in the market. This year data are released year to date, but you will receive a monthly update until the year-end.
All these and more within our  Sweden Store
Below, you can sort our interactive tables to see data regarding Brands, Groups and Models. Please bear in mind that sales data are subject to adjustments as sources will update their information. This report is updated at the publishing date and will not be modified while the next on this subject will always have the year to date data updated.
| Rank 2015 | Rank 2014 | Model | Sales 2015 | Sale 2014 | 2015 Var | Share 2015 | Share 2014 |
| --- | --- | --- | --- | --- | --- | --- | --- |
| 1 | 1 | Volvo V70 | 28.613 | 23.624 | 21,1% | 8,5% | 7,9% |
| 2 | 2 | Volkswagen Golf | 22.779 | 16.857 | 35,1% | 6,8% | 5,7% |
| 3 | 5 | Volvo XC60 | 14.834 | 11.790 | 25,8% | 4,4% | 4,0% |
| 4 | 3 | Volvo S/V60 | 14.698 | 14.444 | 1,8% | 4,4% | 4,9% |
| 5 | 4 | Volkswagen Passat | 14.392 | 13.417 | 7,3% | 4,3% | 4,5% |
| 6 | 6 | Volvo V40 | 10.333 | 10.087 | 2,4% | 3,1% | 3,4% |
| 7 | 8 | Toyota Auris | 6.868 | 6.350 | 8,2% | 2,0% | 2,1% |
| 8 | 7 | Kia Cee'd | 6.726 | 7.203 | -6,6% | 2,0% | 2,4% |
| 9 | 15 | Skoda Octavia | 5.519 | 4.314 | 27,9% | 1,6% | 1,5% |
| 10 | 13 | Audi A6 | 5.496 | 4.604 | 19,4% | 1,6% | 1,5% |
| 11 | 9 | BMW 3 Series | 5.261 | 5.598 | -6,0% | 1,6% | 1,9% |
| 12 | 19 | Skoda Fabia | 5.114 | 3.871 | 32,1% | 1,5% | 1,3% |
| 13 | 12 | Toyota Yaris | 4.795 | 4.663 | 2,8% | 1,4% | 1,6% |
| 14 | 17 | Nissan Qashqai | 4.757 | 4.184 | 13,7% | 1,4% | 1,4% |
| 15 | 10 | Audi A4 | 4.754 | 4.950 | -4,0% | 1,4% | 1,7% |
| 16 | 14 | Volkswagen Polo | 4.585 | 4.567 | 0,4% | 1,4% | 1,5% |
| 17 | 11 | BMW 5 Series | 4.439 | 4.726 | -6,1% | 1,3% | 1,6% |
| 18 | 18 | Renault Clio | 4.170 | 4.031 | 3,4% | 1,2% | 1,4% |
| 19 | 22 | Mitsubishi Outlander | 4.123 | 3.039 | 35,7% | 1,2% | 1,0% |
| 20 | 25 | Peugeot 308 | 3.914 | 2.832 | 38,2% | 1,2% | 1,0% |
| 21 | 16 | Ford Focus | 3.678 | 4.269 | -13,8% | 1,1% | 1,4% |
| 22 | 21 | Audi A3 | 3.666 | 3.113 | 17,8% | 1,1% | 1,0% |
| 23 | 23 | Volkswagen Tiguan | 3.448 | 2.980 | 15,7% | 1,0% | 1,0% |
| 24 | 28 | Renault Captur | 3.397 | 2.674 | 27,0% | 1,0% | 0,9% |
| 25 | 20 | Kia Sportage | 3.278 | 3.388 | -3,2% | 1,0% | 1,1% |
| 26 | 27 | Mercedes C Class | 3.173 | 2.696 | 17,7% | 0,9% | 0,9% |
| 27 | 24 | Toyota Avensis | 3.144 | 2.846 | 10,5% | 0,9% | 1,0% |
| 28 | 29 | Mercedes E Class | 2.734 | 2.572 | 6,3% | 0,8% | 0,9% |
| 29 | 39 | Kia Rio | 2.703 | 1.763 | 53,3% | 0,8% | 0,6% |
| 30 | 34 | Seat Leon | 2.564 | 2.186 | 17,3% | 0,8% | 0,7% |
| 31 | 31 | Toyota RAV4 | 2.540 | 2.427 | 4,7% | 0,8% | 0,8% |
| 32 | 33 | Peugeot 208 | 2.506 | 2.204 | 13,7% | 0,7% | 0,7% |
| 33 | 78 | Ford Mondeo | 2.379 | 986 | 141,3% | 0,7% | 0,3% |
| 34 | 37 | BMW 1 Series | 2.367 | 2.001 | 18,3% | 0,7% | 0,7% |
| 35 | 30 | Dacia Duster | 2.340 | 2.454 | -4,6% | 0,7% | 0,8% |
| 36 | 38 | Volvo XC90 | 2.325 | 1.946 | 19,5% | 0,7% | 0,7% |
| 37 | 36 | Opel Astra | 2.310 | 2.124 | 8,8% | 0,7% | 0,7% |
| 38 | 35 | Ford Fiesta | 2.175 | 2.152 | 1,1% | 0,6% | 0,7% |
| 39 | 254 | Subaru Outback | 2.069 | - | | 0,6% | 0,0% |
| 40 | 26 | Hyundai i30 | 2.055 | 2.786 | -26,2% | 0,6% | 0,9% |
| 41 | 68 | Mitsubishi ASX | 2.005 | 1.193 | 68,1% | 0,6% | 0,4% |
| 42 | 54 | Kia Picanto | 1.970 | 1.442 | 36,6% | 0,6% | 0,5% |
| 43 | 103 | Mercedes CLA | 1.947 | 605 | 221,8% | 0,6% | 0,2% |
| 44 | 84 | Mini Cooper | 1.935 | 837 | 131,2% | 0,6% | 0,3% |
| 45 | 44 | Skoda Superb | 1.872 | 1.691 | 10,7% | 0,6% | 0,6% |
| 46 | 43 | Audi Q5 | 1.754 | 1.692 | 3,7% | 0,5% | 0,6% |
| 47 | 48 | Honda CR-V | 1.719 | 1.580 | 8,8% | 0,5% | 0,5% |
| 48 | 41 | Hyundai i20 | 1.675 | 1.725 | -2,9% | 0,5% | 0,6% |
| 49 | 71 | Opel Corsa | 1.636 | 1.150 | 42,3% | 0,5% | 0,4% |
| 50 | 32 | Renault Mégane | 1.626 | 2.352 | -30,9% | 0,5% | 0,8% |
| 51 | 46 | Mercedes A Class | 1.577 | 1.629 | -3,2% | 0,5% | 0,5% |
| 52 | 55 | Fiat Freemont | 1.547 | 1.416 | 9,3% | 0,5% | 0,5% |
| 53 | 42 | Ford Kuga | 1.540 | 1.712 | -10,0% | 0,5% | 0,6% |
| 54 | 110 | BMW 2 Series | 1.537 | 453 | 239,3% | 0,5% | 0,2% |
| 55 | 47 | Mazda3 | 1.522 | 1.617 | -5,9% | 0,5% | 0,5% |
| 56 | 73 | BMW 4 Series | 1.519 | 1.114 | 36,4% | 0,5% | 0,4% |
| 57 | 50 | Honda Civic | 1.506 | 1.505 | 0,1% | 0,4% | 0,5% |
| 58 | 49 | Skoda Yeti | 1.461 | 1.564 | -6,6% | 0,4% | 0,5% |
| 59 | 66 | Subaru Forester | 1.455 | 1.243 | 17,1% | 0,4% | 0,4% |
| 60 | 67 | Volkswagen Sharan | 1.399 | 1.194 | 17,2% | 0,4% | 0,4% |
| 61 | 60 | Toyota Verso | 1.390 | 1.355 | 2,6% | 0,4% | 0,5% |
| 62 | 61 | Mazda CX-5 | 1.376 | 1.332 | 3,3% | 0,4% | 0,4% |
| 63 | 62 | BMW X3 | 1.283 | 1.318 | -2,7% | 0,4% | 0,4% |
| 63 | 52 | Audi A1 | 1.283 | 1.468 | -12,6% | 0,4% | 0,5% |
| 64 | 53 | Hyundai i40 | 1.249 | 1.448 | -13,7% | 0,4% | 0,5% |
| 65 | 57 | Dacia Sandero | 1.222 | 1.384 | -11,7% | 0,4% | 0,5% |
| 66 | 58 | Volkswagen Touran | 1.196 | 1.366 | -12,5% | 0,4% | 0,5% |
| 67 | 75 | Fiat 500 | 1.194 | 1.016 | 17,5% | 0,4% | 0,3% |
| 68 | 77 | Audi A5 | 1.191 | 988 | 20,5% | 0,4% | 0,3% |
| 69 | 151 | Nissan Pulsar | 1.183 | 170 | 595,9% | 0,4% | 0,1% |
| 70 | 96 | Seat Ibiza | 1.182 | 722 | 63,7% | 0,4% | 0,2% |
| 71 | 59 | Mercedes B Class | 1.170 | 1.360 | -14,0% | 0,3% | 0,5% |
| 72 | 254 | Mercedes GLC | 1.162 | - | | 0,3% | 0,0% |
| 73 | 80 | Audi Q3 | 1.139 | 937 | 21,6% | 0,3% | 0,3% |
| 74 | 70 | Hyundai i10 | 1.126 | 1.180 | -4,6% | 0,3% | 0,4% |
| 75 | 101 | Kia Sorento | 1.123 | 616 | 82,4% | 0,3% | 0,2% |
| 76 | 45 | Volkswagen Up! | 1.113 | 1.690 | -34,1% | 0,3% | 0,6% |
| 77 | 81 | Peugeot 2008 | 1.090 | 894 | 21,9% | 0,3% | 0,3% |
| 78 | 106 | Citroen C4 Cactus | 1.059 | 589 | 79,8% | 0,3% | 0,2% |
| 79 | 87 | Toyota Aygo | 1.055 | 803 | 31,4% | 0,3% | 0,3% |
| 80 | 85 | Kia Venga | 1.029 | 834 | 23,3% | 0,3% | 0,3% |
| 81 | 86 | Opel Mokka | 997 | 822 | 21,3% | 0,3% | 0,3% |
| 82 | 131 | Tesla Model S | 996 | 267 | 273,0% | 0,3% | 0,1% |
| 83 | 63 | Citroen C4 | 985 | 1.297 | -24,1% | 0,3% | 0,4% |
| 84 | 174 | Suzuki Vitara | 966 | 105 | 820,8% | 0,3% | 0,0% |
| 85 | 74 | Citroen C4 Picasso | 963 | 1.024 | -6,0% | 0,3% | 0,3% |
| 85 | 72 | Nissan Note | 963 | 1.120 | -14,0% | 0,3% | 0,4% |
| 86 | 76 | Subaru XV | 962 | 1.015 | -5,2% | 0,3% | 0,3% |
| 87 | 92 | Nissan Micra | 956 | 763 | 25,3% | 0,3% | 0,3% |
| 88 | 79 | Opel Insignia | 948 | 950 | -0,2% | 0,3% | 0,3% |
| 89 | 121 | Lexus NX | 937 | 317 | 195,6% | 0,3% | 0,1% |
| 90 | 254 | Mazda CX-3 | 931 | - | | 0,3% | 0,0% |
| 91 | 69 | Mini Countryman | 930 | 1.192 | -22,0% | 0,3% | 0,4% |
| 92 | 83 | Mazda6 | 914 | 851 | 7,4% | 0,3% | 0,3% |
| 93 | 88 | Nissan Juke | 913 | 797 | 14,6% | 0,3% | 0,3% |
| 94 | 89 | Hyundai Santa fe | 905 | 785 | 15,3% | 0,3% | 0,3% |
| 94 | 65 | BMW X1 | 905 | 1.247 | -27,4% | 0,3% | 0,4% |
| 95 | 64 | Citroen C3 | 898 | 1.292 | -30,5% | 0,3% | 0,4% |
| 96 | 51 | Skoda Rapid | 884 | 1.475 | -40,1% | 0,3% | 0,5% |
| 97 | 254 | Renault Kadjar | 872 | - | | 0,3% | 0,0% |
| 98 | 109 | Volkswagen Touareg | 867 | 477 | 81,7% | 0,3% | 0,2% |
| 99 | 112 | Nissan Leaf | 841 | 438 | 92,0% | 0,2% | 0,1% |
| 100 | 254 | Hyundai Tucson | 763 | - | | 0,2% | 0,0% |
(140)