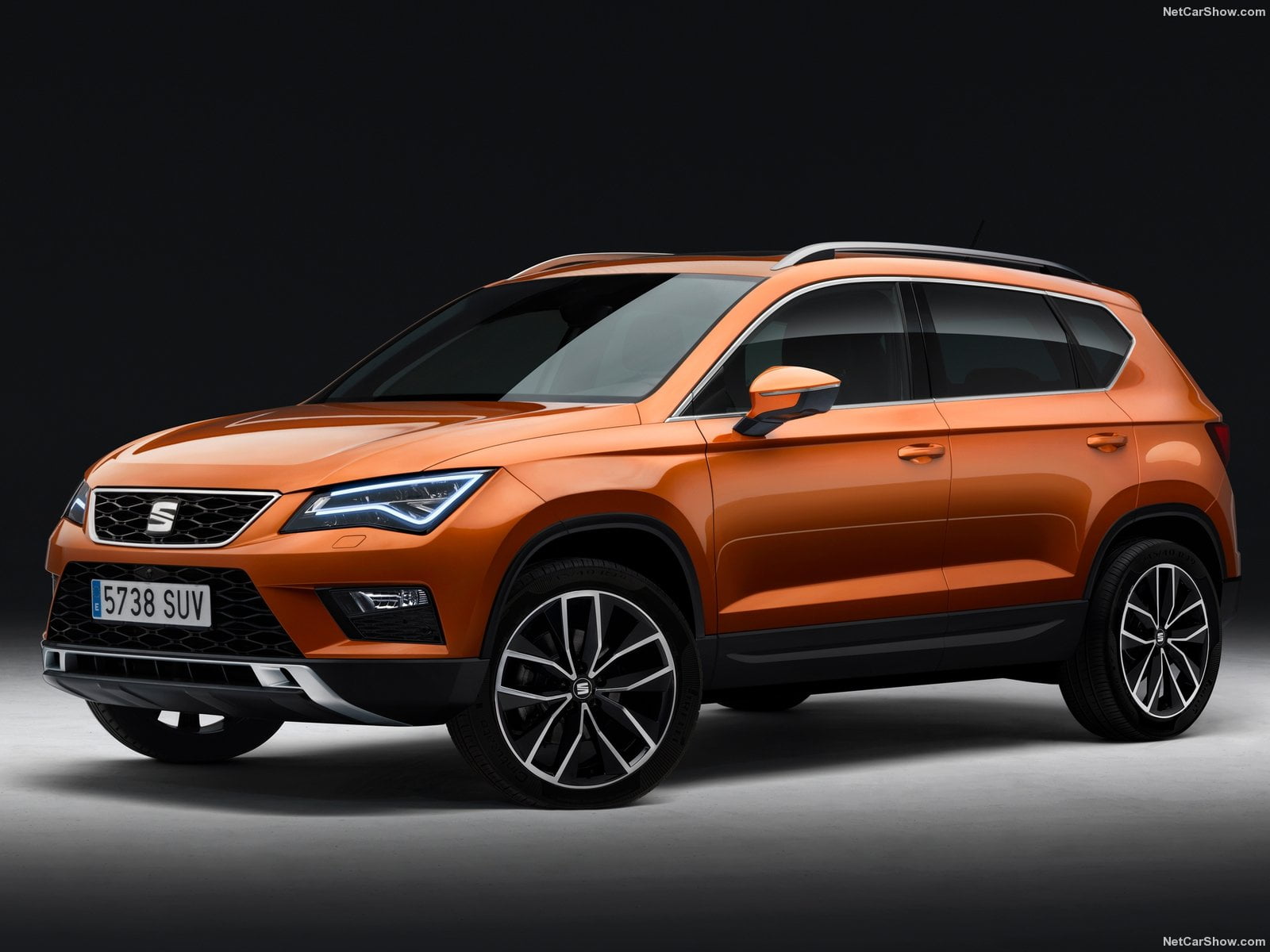 Sweden Cars Market in Q1 2016 kept momentum with record volume, up 7% from the last year. The market is fueled by a still strong private consumers demand. Seat, Honda and Mazda shining.
The Swedish economy is taking the right direction, despite the current decline in world trade poses a great challenge to small open economies of the Nordic countries . One of the reasons for the surprising acceleration of the economy is the refugee crisis, that triggered a fiscal stimulus through increased government spending .
The automotive industry is heavily dependent on exports, which started to grow for the Eurozone effect. After the recorded sales in 2015, there was positive data in Q1 2016 where stands the month of March .
According to data released by the BIL Sweden, the Swedish Associations of Car Manufacturers, during the Q1 2016 new car passenger's sold in Sweden had been 91.723, up 6.9% from the previous year.
In March sales were 34.631 (+1.0%), up 9.9% from the same month last year, best March sales ever and 27th consecutive Y.o.Y. growth in a row.
Volvo's speed is lower than the average and in March sales were 6.440 (+3.9%) with 18.6% of market share, ahead of Volkswagen with 4.589 units (-1.1%) and  Toyota with 2.253 sales (-2.6%).
Out of podium BMW with 1.964 (+6.4%), Audi with 1.914 (+23.5%), Kia with 1.861 (+27.0%), Mercedes with 1.679 (+42.9%) and Hyundai with 1.559 (+47.2%).
The best-selling model ranking was as usual dominated by local-made models with the Volvo V70 on top of the list with 2.667 units (+0.2%) followed by the Volkswagen Golf with 1.819 (-0.7%), the Volvo S/V60 with 1.282 (+1.3%) and the Volvo V40 with 1.145 (+18.4%).
While in the table below we report on the top 40 models to see the full best-selling models ranking with the top 100, please see the dedicated article.
Research, Consulting, Data & Forecast Store
F2M covers intensively this market with several products developed to help any investigation required.
Market Researches in PDF are immediately available for download with study on the market since 2005 and with forecast up to the 2020.
Auto Data in EXCEL are immediately downloadable with annual sales volume, split by month, for all brands and all models distributed in the market. This year data are released year to date, but you will receive a monthly update until the year-end.
All these and more within our  Sweden Store
Below, you can sort our interactive tables to see data regarding Brands, Groups and Models. Please bear in mind that sales data are subject to adjustments as sources will update their information. This report is updated at the publishing date and will not be modified while the next on this subject will always have the year to date data updated.
| Rank Mar | Rank Q1 | Brand | Mar | Q1 | Mar Var | Q1 Var | Mar% | Q1% |
| --- | --- | --- | --- | --- | --- | --- | --- | --- |
| 1 | 1 | Volvo | 6.440 | 16.195 | 3,9% | 7,7% | 18,6% | 19,5% |
| 2 | 2 | Volkswagen | 4.589 | 11.913 | -1,1% | 0,9% | 13,3% | 14,3% |
| 3 | 3 | Toyota | 2.253 | 5.160 | -2,6% | -1,4% | 6,5% | 6,2% |
| 4 | 4 | BMW | 1.964 | 5.098 | 6,4% | 9,2% | 5,7% | 6,1% |
| 5 | 5 | Audi | 1.914 | 5.057 | 23,5% | 23,5% | 5,5% | 6,1% |
| 6 | 6 | Kia | 1.861 | 4.870 | 27,0% | 34,1% | 5,4% | 5,9% |
| 7 | 7 | Mercedes | 1.679 | 3.943 | 42,9% | 24,1% | 4,8% | 4,7% |
| 8 | 12 | Hyundai | 1.559 | 2.698 | 47,2% | 27,2% | 4,5% | 3,2% |
| 9 | 8 | Skoda | 1.514 | 3.620 | 22,4% | 11,4% | 4,4% | 4,4% |
| 10 | 9 | Renault | 1.404 | 2.814 | 34,6% | 23,7% | 4,1% | 3,4% |
| 11 | 11 | Nissan | 1.271 | 2.762 | -24,3% | -10,4% | 3,7% | 3,3% |
| 12 | 10 | Ford | 1.268 | 2.797 | 21,9% | 7,5% | 3,7% | 3,4% |
| 13 | 13 | Peugeot | 900 | 2.423 | 9,9% | 8,8% | 2,6% | 2,9% |
| 14 | 19 | Fiat | 699 | 1.085 | -4,2% | -9,2% | 2,0% | 1,3% |
| 15 | 16 | Honda | 687 | 1.405 | 70,5% | 41,1% | 2,0% | 1,7% |
| 16 | 14 | Opel | 650 | 1.706 | 10,0% | 23,5% | 1,9% | 2,1% |
| 17 | 15 | Mazda | 552 | 1.631 | -4,2% | 40,4% | 1,6% | 2,0% |
| 18 | 18 | Subaru | 528 | 1.295 | 10,9% | 16,0% | 1,5% | 1,6% |
| 19 | 17 | Seat | 515 | 1.300 | 50,6% | 49,6% | 1,5% | 1,6% |
| 20 | 20 | Citroen | 452 | 1.073 | -2,0% | -6,9% | 1,3% | 1,3% |
| 21 | 21 | Dacia | 448 | 990 | 1,8% | 2,3% | 1,3% | 1,2% |
| 22 | 22 | Mitsubishi | 432 | 754 | -5,1% | -32,3% | 1,2% | 0,9% |
| 23 | 23 | Mini | 228 | 535 | 24,6% | 24,4% | 0,7% | 0,6% |
| 24 | 24 | Suzuki | 172 | 457 | -24,9% | -9,3% | 0,5% | 0,5% |
| 25 | 25 | Lexus | 155 | 396 | 8,4% | 19,3% | 0,4% | 0,5% |
| 26 | 26 | Porsche | 110 | 249 | 1,9% | 1,6% | 0,3% | 0,3% |
| 27 | 28 | Land Rover | 103 | 224 | 19,8% | 2,8% | 0,3% | 0,3% |
| 28 | 30 | Tesla | 90 | 130 | -8,2% | -5,8% | 0,3% | 0,2% |
| 29 | 27 | Jeep | 74 | 227 | -3,9% | -15,3% | 0,2% | 0,3% |
| 30 | 29 | Jaguar | 61 | 180 | 238,9% | 300,0% | 0,2% | 0,2% |
| 31 | 31 | DS | 12 | 27 | | | 0,0% | 0,0% |
| 32 | 34 | Chevrolet | 11 | 19 | 450,0% | 850,0% | 0,0% | 0,0% |
| 33 | 33 | Alfa Romeo | 10 | 24 | 233,3% | 0,0% | 0,0% | 0,0% |
| 34 | 35 | Cadillac | 9 | 18 | -35,7% | -47,1% | 0,0% | 0,0% |
| 35 | 37 | Iveco | 7 | 7 | 40,0% | 0,0% | 0,0% | 0,0% |
| 35 | 32 | Lancia | 7 | 25 | -66,7% | -58,3% | 0,0% | 0,0% |
| 36 | 36 | Smart | 3 | 9 | | -94,2% | 0,0% | 0,0% |
| Rank Mar | Rank Q1 | Group | Mar | Q1 | Mar Var | Q1 Var | Mar% | Q1% |
| --- | --- | --- | --- | --- | --- | --- | --- | --- |
| 1 | 1 | Volkswagen | 8.642 | 22.139 | 9,7% | 9,2% | 25,0% | 26,6% |
| 2 | 2 | Geely Group | 6.440 | 16.195 | 3,9% | 7,7% | 18,6% | 19,5% |
| 3 | 3 | Hyundai-Kia | 3.420 | 7.568 | 35,5% | 31,6% | 9,9% | 9,1% |
| 4 | 4 | Renault-Nissan | 3.123 | 6.566 | -1,3% | 3,7% | 9,0% | 7,9% |
| 5 | 6 | Toyota | 2.408 | 5.556 | -1,9% | -0,1% | 7,0% | 6,7% |
| 6 | 5 | BMW | 2.192 | 5.633 | 8,1% | 10,5% | 6,3% | 6,8% |
| 7 | 7 | Mercedes Daimler | 1.682 | 3.952 | 43,1% | 18,6% | 4,9% | 4,8% |
| 8 | 8 | PSA | 1.364 | 3.523 | 6,6% | 4,3% | 3,9% | 4,2% |
| 9 | 9 | Ford | 1.268 | 2.797 | 21,9% | 7,5% | 3,7% | 3,4% |
| 10 | 13 | FCA | 797 | 1.368 | -5,6% | -13,4% | 2,3% | 1,6% |
| Rank Mar | Rank Q1 | Model | Mar | Q1 | Mar Var | Q1 Var | Mar% | Q1% |
| --- | --- | --- | --- | --- | --- | --- | --- | --- |
| 1 | 1 | Volvo V70 | 2.667 | 6.803 | 0,2% | 4,6% | 7,7% | 8,2% |
| 2 | 2 | Volkswagen Golf | 1.819 | 4.406 | -0,7% | 1,3% | 5,3% | 5,3% |
| 3 | 3 | Volkswagen Passat | 1.291 | 3.493 | -19,0% | -20,5% | 3,7% | 4,2% |
| 4 | 4 | Volvo S/V60 | 1.282 | 3.038 | 1,3% | -5,6% | 3,7% | 3,7% |
| 5 | 5 | Volvo V40 | 1.145 | 2.811 | 18,4% | 27,6% | 3,3% | 3,4% |
| 6 | 6 | Volvo XC60 | 992 | 2.510 | -19,9% | -16,0% | 2,9% | 3,0% |
| 8 | 7 | Toyota Auris | 787 | 1.956 | -26,9% | 10,3% | 2,3% | 2,4% |
| 9 | 8 | Kia Cee'd | 719 | 1.577 | 34,6% | 21,4% | 2,1% | 1,9% |
| 14 | 9 | Volkswagen Polo | 528 | 1.513 | 92,7% | 71,0% | 1,5% | 1,8% |
| 10 | 10 | Nissan Qashqai | 609 | 1.503 | -1,1% | 21,6% | 1,8% | 1,8% |
| 12 | 11 | Audi A6 | 586 | 1.367 | 1,9% | 17,1% | 1,7% | 1,7% |
| 23 | 12 | Kia Sportage | 375 | 1.359 | 17,9% | 81,4% | 1,1% | 1,6% |
| 11 | 13 | Toyota Yaris | 605 | 1.336 | 64,9% | 16,5% | 1,8% | 1,6% |
| 20 | 14 | Audi A4 | 432 | 1.220 | -16,9% | 11,3% | 1,3% | 1,5% |
| 13 | 15 | Skoda Fabia | 551 | 1.179 | 38,8% | 15,5% | 1,6% | 1,4% |
| 15 | 16 | Skoda Octavia | 510 | 1.148 | 8,3% | -13,6% | 1,5% | 1,4% |
| 19 | 17 | BMW 3 Series | 454 | 1.128 | -23,4% | -20,1% | 1,3% | 1,4% |
| 17 | 18 | BMW 5 Series | 476 | 1.107 | 10,2% | -5,5% | 1,4% | 1,3% |
| 7 | 19 | Hyundai i40 | 932 | 1.053 | 683,2% | 282,9% | 2,7% | 1,3% |
| 26 | 20 | Volvo XC90 | 336 | 987 | 983,9% | 3083,9% | 1,0% | 1,2% |
| 32 | 21 | Audi A3 | 299 | 975 | 20,6% | 37,3% | 0,9% | 1,2% |
| 16 | 22 | Ford Focus | 479 | 961 | 62,9% | 21,8% | 1,4% | 1,2% |
| 18 | 23 | Renault Clio | 459 | 938 | 16,8% | 4,0% | 1,3% | 1,1% |
| 25 | 24 | Mercedes C Class | 359 | 904 | 24,2% | 9,3% | 1,0% | 1,1% |
| 21 | 25 | Mercedes E Class | 423 | 837 | 83,9% | 43,3% | 1,2% | 1,0% |
| 24 | 26 | Volkswagen Tiguan | 366 | 821 | 14,0% | 12,9% | 1,1% | 1,0% |
| 30 | 27 | Peugeot 208 | 302 | 775 | 149,6% | 103,9% | 0,9% | 0,9% |
(379)