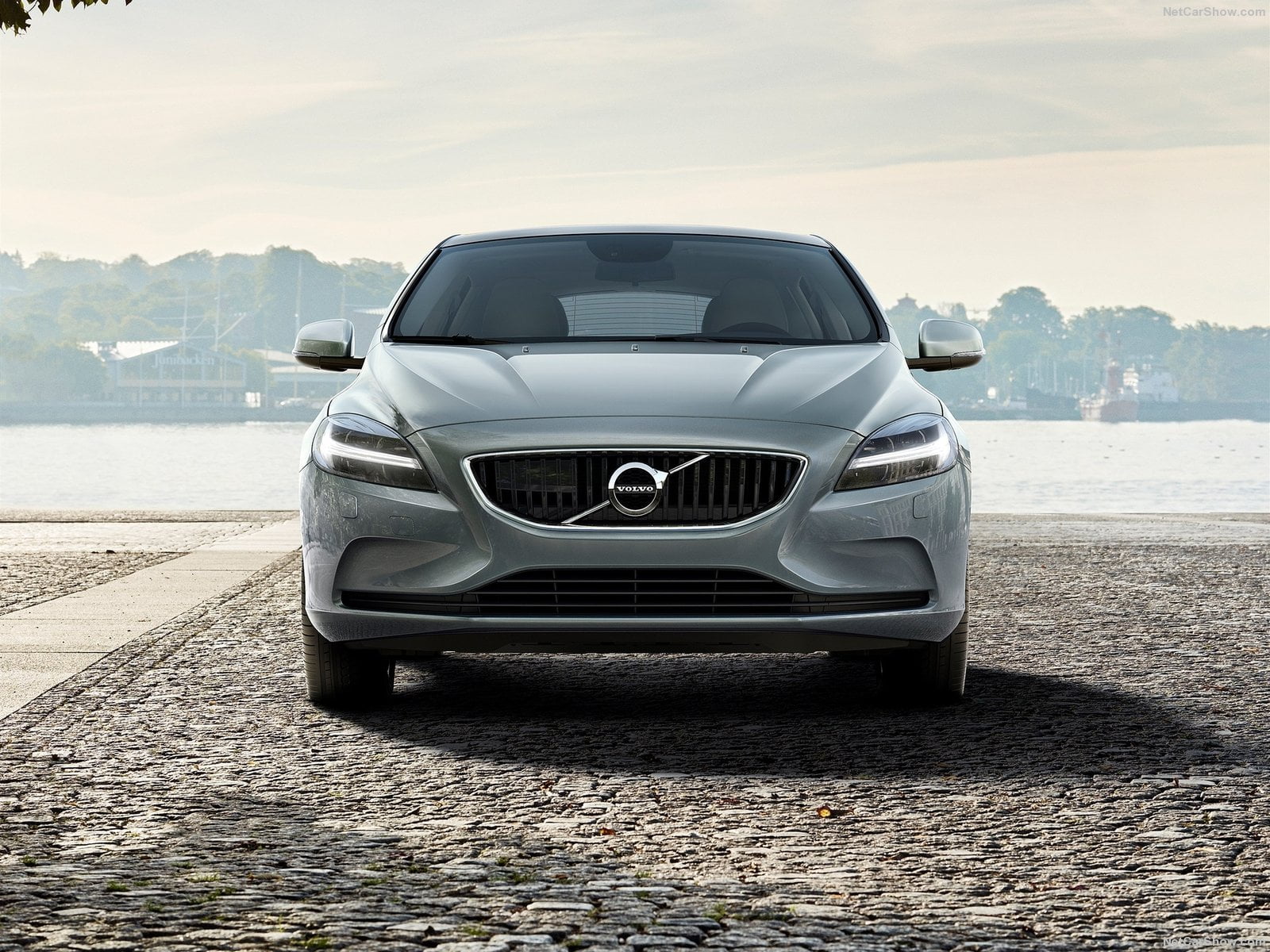 Swedish new cars registrations hit in September the 30 y.o.y. growth taking full benefit by the solid economic environment and by the policy to reduce pollution. Mercedes shines.
This year the Swedish economy has not been growing as solidly as last year and revised data for the second quarter surprised positively. GDP accelerated slightly and logged a 0.5% quarterly expansion compared to the 0.4% increase in Q1. On 20 September, the government presented its modestly expansionary budget bill for 2017 to the parliament.
Meantime, the Swedish automotive industry kept the positive momentum albeit in the Q3 domestic sales slowed down the speed.
According to data released by the BIL Sweden, the Swedish Associations of Car Manufacturers, in July and August the sales had been respectively 24.197 and 27.316, up 0.2% and 1.6%. In September they were 32.266, up 8.8%, reaching the thirty consecutive month Y.o.Y. growth in a row.
Year to date September, the total vehicles sold had been 271.370, up 9.1%
Year to date September, Volvo was pushing the sales up with 49.892 registrations (+4.8%) and 18.4% of market share, ahead of Volkswagen with 41.611 units (+10.3%) and Toyota with 16.373  sales (+8.6%).
Out of podium was BMW with 16.372 (+13.0%), Kia with 16.361 (+22.7%), Audi with 15.948 (+5.3%), Mercedes with 12.657 (+24.6%) and Skoda with 12.119 (+8.2%).
As far as the Car Groups performance, the leader was Volkswagen Group with 27.6% of market share, ahead of Geely Group with 18.4%, Hyundai-Kia with 8.7% and Renault-Nissan with 7.7%.
While in the table below we report on the top 40 models to see the full best-selling models ranking with the top 100, please see the dedicated article.
Research, Consulting, Data & Forecast Store
F2M covers intensively this market with several products developed to help any investigation required.
Market Researches in PDF are immediately available for download with study on the market since 2005 and with forecast up to the 2020.
Auto Data in EXCEL are immediately downloadable with annual sales volume, split by month, for all brands and all models distributed in the market. This year data are released year to date, but you will receive a monthly update until the year-end.
All these and more within our  Sweden Store
The interactive tables to see data regarding Brands, Groups and Models. Please bear in mind that sales data are subject to adjustments as sources will update their information. This report is updated at the publishing date and will not be modified while the next on this subject will always have the year to date data updated.
| Rank Sept | Rank 2016 | Brand | Sales Sept | Sales 2016 | Var Sept | Var 2016 | Share Sept | Share 2016 |
| --- | --- | --- | --- | --- | --- | --- | --- | --- |
| 1 | 1 | Volvo | 5.394 | 49.892 | -12,7% | 4,8% | 16,7% | 18,4% |
| 2 | 2 | Volkswagen | 4.989 | 41.611 | 20,2% | 10,3% | 15,5% | 15,3% |
| 3 | 3 | Toyota | 2.256 | 16.373 | 19,7% | 8,6% | 7,0% | 6,0% |
| 4 | 5 | Kia | 2.180 | 16.361 | 26,9% | 22,7% | 6,8% | 6,0% |
| 5 | 4 | BMW | 1.865 | 16.372 | 23,8% | 13,0% | 5,8% | 6,0% |
| 6 | 6 | Audi | 1.648 | 15.948 | -8,1% | 5,3% | 5,1% | 5,9% |
| 7 | 7 | Mercedes | 1.519 | 12.657 | 16,0% | 24,6% | 4,7% | 4,7% |
| 8 | 8 | Skoda | 1.488 | 12.119 | 15,0% | 8,2% | 4,6% | 4,5% |
| 9 | 13 | Hyundai | 1.171 | 7.246 | 49,6% | 3,2% | 3,6% | 2,7% |
| 10 | 9 | Renault | 1.093 | 9.730 | 63,9% | 21,3% | 3,4% | 3,6% |
| 11 | 10 | Ford | 1.041 | 9.283 | -14,0% | -0,2% | 3,2% | 3,4% |
| 12 | 11 | Peugeot | 991 | 8.041 | 30,1% | 19,3% | 3,1% | 3,0% |
| 13 | 15 | Opel | 805 | 6.047 | 40,2% | 20,5% | 2,5% | 2,2% |
| 14 | 12 | Nissan | 795 | 7.353 | -7,8% | -12,4% | 2,5% | 2,7% |
| 15 | 19 | Dacia | 555 | 3.753 | 61,8% | 17,0% | 1,7% | 1,4% |
| 16 | 16 | Mazda | 550 | 5.211 | -12,7% | 34,4% | 1,7% | 1,9% |
| 17 | 22 | Mitsubishi | 485 | 3.076 | -18,1% | -20,7% | 1,5% | 1,1% |
| 18 | 20 | Citroen | 431 | 3.531 | 0,2% | -12,0% | 1,3% | 1,3% |
| 19 | 14 | Fiat | 424 | 6.052 | -7,6% | 10,4% | 1,3% | 2,2% |
| 20 | 18 | Subaru | 423 | 3.812 | -14,2% | -2,6% | 1,3% | 1,4% |
| 21 | 17 | Seat | 417 | 4.127 | -2,3% | 36,3% | 1,3% | 1,5% |
| 22 | 21 | Honda | 315 | 3.081 | 15,0% | 17,2% | 1,0% | 1,1% |
| 23 | 23 | Mini | 293 | 2.059 | -41,4% | 2,0% | 0,9% | 0,8% |
| 24 | 28 | Tesla | 292 | 759 | 143,3% | -8,0% | 0,9% | 0,3% |
| 25 | 24 | Suzuki | 233 | 1.889 | 17,1% | 9,8% | 0,7% | 0,7% |
| 26 | 25 | Lexus | 179 | 1.277 | -13,5% | 20,5% | 0,6% | 0,5% |
| 27 | 27 | Jeep | 95 | 761 | 10,5% | -13,9% | 0,3% | 0,3% |
| 28 | 26 | Porsche | 91 | 1.036 | 23,0% | 1,6% | 0,3% | 0,4% |
| 29 | 29 | Land Rover | 89 | 682 | 78,0% | 6,2% | 0,3% | 0,3% |
| 30 | 31 | Alfa Romeo | 41 | 105 | 272,7% | 9,4% | 0,1% | 0,0% |
| Rank Sept | Rank 2016 | Group | Sales Sept | Sales 2016 | Var Sept | Var 2016 | Share Sept | Share 2016 |
| --- | --- | --- | --- | --- | --- | --- | --- | --- |
| 1 | 1 | Volkswagen | 8.638 | 74.893 | 11,5% | 9,9% | 26,8% | 27,6% |
| 2 | 2 | Geely Group | 5.394 | 49.892 | -12,7% | 4,8% | 16,7% | 18,4% |
| 3 | 3 | Hyundai-Kia | 3.351 | 23.607 | 34,0% | 16,0% | 10,4% | 8,7% |
| 4 | 4 | Renault-Nissan | 2.443 | 20.837 | 30,3% | 6,0% | 7,6% | 7,7% |
| 5 | 6 | Toyota | 2.435 | 17.650 | 16,5% | 9,4% | 7,5% | 6,5% |
| 6 | 5 | BMW | 2.158 | 18.436 | 7,5% | 11,7% | 6,7% | 6,8% |
| 7 | 7 | Mercedes Daimler | 1.523 | 12.695 | 16,2% | 22,3% | 4,7% | 4,7% |
| 8 | 8 | PSA | 1.433 | 11.657 | 20,1% | 8,3% | 4,4% | 4,3% |
| 9 | 9 | Ford | 1.041 | 9.283 | -14,0% | -0,2% | 3,2% | 3,4% |
| 10 | 11 | General Motors | 820 | 6.180 | 40,9% | 19,4% | 2,5% | 2,3% |
(303)