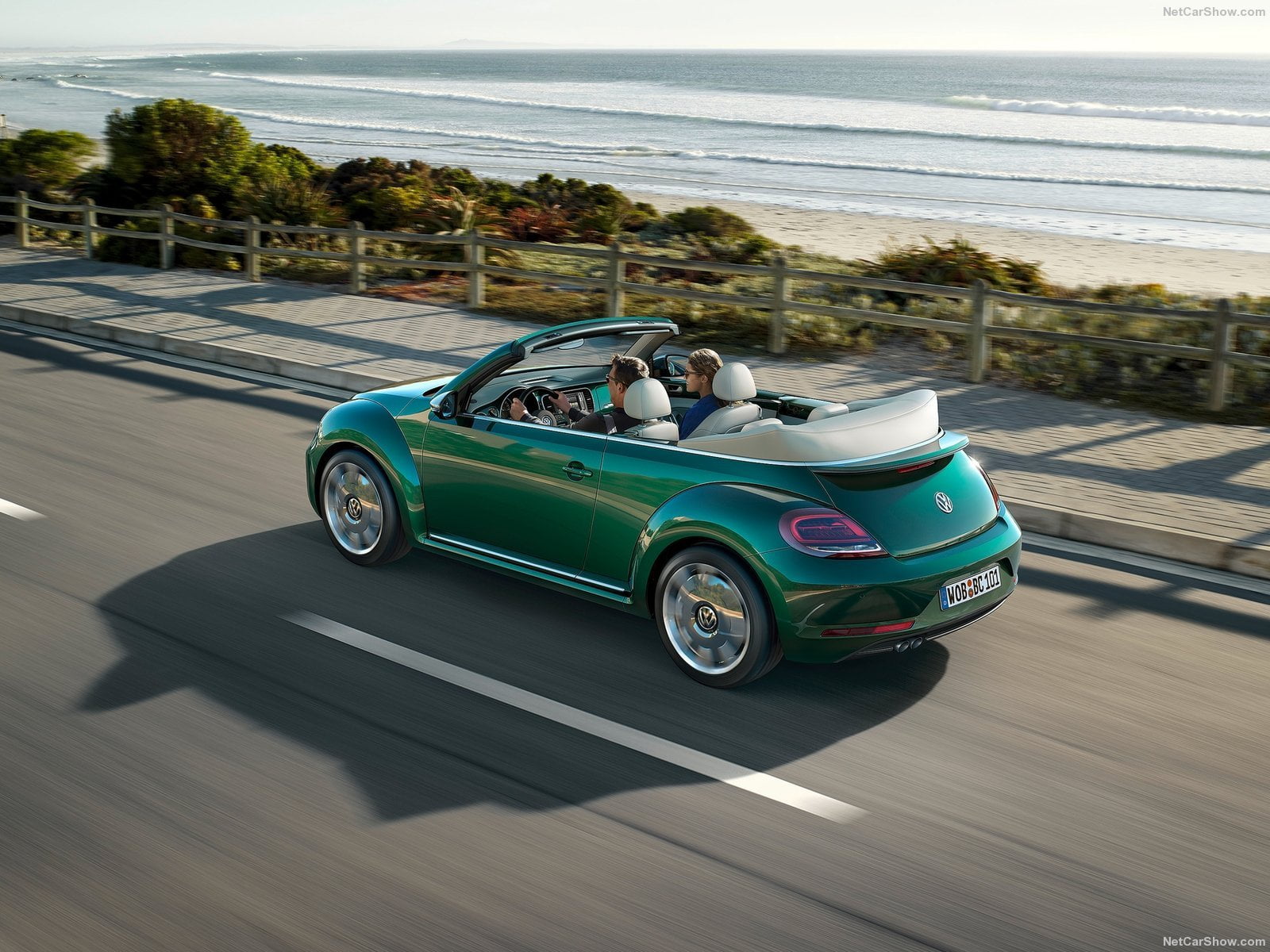 Switzerland Car Sales in First half 2016 were shy with the last four months moderately declining. declined moderately. The United Kingdom's vote to leave the European Union is casting a shadow on economic prospects
The Swiss economy recorded a mild expansion in Q1. While growth in private consumption was steady, a contraction in government spending and exports dragged on growth. The tepid performance likely carried over into the second quarter. While retail sales contracted again in May, the decline was somewhat slower than in the previous month, and the KOF leading indicator for economic activity inched up in June.
The United Kingdom's vote to leave the European Union is casting a shadow on economic prospects as both economies are important trade and investment markets for Switzerland.
Meantime, the Swiss car market is declining steady since March, while albeit the fourth months in a row with negative performance, the first half has lost moderately.
According to data released by the Auto Suisse, the Association of local Automotive Importers, in May and June the registrations has been respectively 26.123 sales (-4.7%) and 31.259 (-5.6%).
Total car passengers recorded in the first semester of the year has been 158.037 units, down 2.3%.
During the first half of 2016, Volkswagen confirmed the leadership with 19.362 (-3.6%) with 12.3% of market share followed again by BMW with 12.454 (+1.5%) and Mercedes with 12.015 (+7.7%). In fourth place was Skoda with 10.740 units (-4.1%), Audi with 8.850 (-13.6%), Renault with 7.357 (-1.6%), Opel with 6.798 (-6.4%) and Ford with 6.472 (-4.2%).
As far as the Car Groups performance, the leader was Volkswagen Group with 29.1% of market share, ahead of BMW with 9.5%, Renault-Nissan with 9.2% and Mercedes Daimler with 8.6%.
The Skoda Octavia led the ranking with 6.119 sales (-7.6%) followed by the Volkswagen Golf with 4.813 units (-32.8%). The Volkswagen Passat ranked third with 2.282 (+18.9%) ahead of the Volkswagen Polo with 2.187 (-31.9%) and the Mercedes C Class with 2.175 (+39.9%).
To see details on the best-selling cars with the top 100 models this year, see here
Below, you can sort our interactive tables to see data regarding Brands, Groups and Models. Please bear in mind that sales data are subject to adjustments as sources will update their information. This report is updated at the publishing date and will not be modified while the next on this subject will always have the year to date data updated.
| Rank June | Rank H1 2016 | Brand | Sales June | Sales H1 2016 | Var June | Var H1 2016 | Share June | Share H1 2016 |
| --- | --- | --- | --- | --- | --- | --- | --- | --- |
| 1 | 1 | Volkswagen | 3.900 | 19.362 | -10,4% | -3,6% | 12,5% | 12,3% |
| 2 | 2 | BMW | 2.368 | 12.454 | -1,9% | 1,5% | 7,6% | 7,9% |
| 3 | 3 | Mercedes | 2.247 | 12.015 | 4,7% | 7,7% | 7,2% | 7,6% |
| 4 | 4 | Skoda | 1.938 | 10.740 | -3,6% | -4,1% | 6,2% | 6,8% |
| 5 | 5 | Audi | 1.836 | 8.850 | -22,9% | -13,6% | 5,9% | 5,6% |
| 6 | 7 | Opel | 1.637 | 6.798 | -2,4% | -6,4% | 5,3% | 4,3% |
| 7 | 6 | Renault | 1.515 | 7.357 | -10,7% | -1,6% | 4,9% | 4,7% |
| 8 | 8 | Ford | 1.179 | 6.472 | -18,4% | -4,2% | 3,8% | 4,1% |
| 9 | 11 | Mazda | 1.066 | 5.097 | 41,6% | 17,8% | 3,4% | 3,2% |
| 10 | 13 | Citroen | 1.010 | 4.699 | -25,4% | -27,0% | 3,2% | 3,0% |
| 11 | 9 | Peugeot | 1.004 | 5.503 | -18,6% | -16,2% | 3,2% | 3,5% |
| 12 | 14 | Seat | 981 | 4.555 | -29,3% | -10,7% | 3,2% | 2,9% |
| 13 | 10 | Toyota | 943 | 5.253 | -20,4% | 2,7% | 3,0% | 3,3% |
| 14 | 15 | Fiat | 867 | 4.209 | -0,9% | -3,8% | 2,8% | 2,7% |
| 15 | 12 | Hyundai | 785 | 5.061 | 28,9% | 5,9% | 2,5% | 3,2% |
| 16 | 16 | Suzuki | 755 | 3.941 | -3,3% | -4,2% | 2,4% | 2,5% |
| 17 | 20 | Subaru | 736 | 3.153 | 62,8% | 3,1% | 2,4% | 2,0% |
| 18 | 19 | Dacia | 673 | 3.200 | 22,6% | 12,8% | 2,2% | 2,0% |
| 19 | 17 | Volvo | 668 | 3.624 | -8,1% | 2,9% | 2,1% | 2,3% |
| 20 | 22 | Kia | 582 | 2.556 | -16,6% | -4,8% | 1,9% | 1,6% |
| 21 | 23 | Mini | 573 | 2.542 | 29,9% | -0,9% | 1,8% | 1,6% |
| 22 | 18 | Nissan | 562 | 3.565 | -43,2% | -22,1% | 1,8% | 2,3% |
| 23 | 25 | Mitsubishi | 519 | 2.103 | 55,4% | -5,2% | 1,7% | 1,3% |
| 24 | 21 | Honda | 492 | 2.748 | 141,2% | 58,8% | 1,6% | 1,7% |
| 25 | 26 | Land Rover | 406 | 2.049 | 8,8% | 11,5% | 1,3% | 1,3% |
| 26 | 24 | Porsche | 379 | 2.322 | -8,2% | 4,1% | 1,2% | 1,5% |
| 27 | 27 | Jeep | 300 | 1.578 | 1,4% | -11,5% | 1,0% | 1,0% |
| 28 | 28 | Smart | 280 | 1.573 | -22,7% | 5,5% | 0,9% | 1,0% |
| 29 | 29 | Tesla | 208 | 795 | -17,8% | 24,6% | 0,7% | 0,5% |
| 30 | 30 | Jaguar | 202 | 698 | 61,6% | 90,2% | 0,6% | 0,4% |
| Rank June | Rank H1 2016 | Group | Sales June | Sales H1 2016 | Var June | Var H1 2016 | Share June | Share H1 2016 |
| --- | --- | --- | --- | --- | --- | --- | --- | --- |
| 1 | 1 | Volkswagen | 9.034 | 45.889 | -14,5% | -6,3% | 29,0% | 29,1% |
| 2 | 2 | BMW | 2.941 | 15.028 | 2,7% | 1,0% | 9,5% | 9,5% |
| 3 | 3 | Renault-Nissan | 2.813 | 14.485 | -13,5% | -3,3% | 9,0% | 9,2% |
| 4 | 4 | Mercedes Daimler | 2.527 | 13.588 | 0,8% | 7,5% | 8,1% | 8,6% |
| 5 | 5 | PSA | 2.014 | 10.202 | -22,1% | -21,6% | 6,5% | 6,5% |
| 6 | 7 | General Motors | 1.659 | 6.947 | -3,0% | -6,9% | 5,3% | 4,4% |
| 7 | 8 | FCA | 1.391 | 6.805 | -7,1% | -10,7% | 4,5% | 4,3% |
| 8 | 6 | Hyundai-Kia | 1.367 | 7.617 | 4,6% | 2,0% | 4,4% | 4,8% |
| 9 | 9 | Ford | 1.179 | 6.472 | -18,4% | -4,2% | 3,8% | 4,1% |
| 10 | 11 | Mazda | 1.066 | 5.097 | 41,6% | 17,8% | 3,4% | 3,2% |
| 11 | 10 | Toyota | 988 | 5.672 | -21,9% | 0,5% | 3,2% | 3,6% |
| 12 | 12 | Suzuki | 755 | 3.941 | -3,3% | -4,2% | 2,4% | 2,5% |
| 13 | 14 | Fuji Heavy Industries | 736 | 3.153 | 62,8% | 3,1% | 2,4% | 2,0% |
| 14 | 13 | Geely Group | 668 | 3.624 | -8,1% | 2,9% | 2,1% | 2,3% |
| 15 | 16 | Tata | 608 | 2.747 | 22,1% | 24,6% | 2,0% | 1,7% |
| 16 | 17 | Mitsubishi | 519 | 2.103 | 55,4% | -5,2% | 1,7% | 1,3% |
| 17 | 15 | Honda | 492 | 2.748 | 141,2% | 58,8% | 1,6% | 1,7% |
| 18 | 18 | Tesla | 208 | 795 | -17,8% | 24,6% | 0,7% | 0,5% |
| 19 | 19 | Mahindra Group | 132 | 512 | 48,3% | 35,8% | 0,4% | 0,3% |
| 20 | 20 | Aston Martin | 10 | 74 | -28,6% | -3,9% | 0,0% | 0,0% |
| Best | Sales H1 2016 | Sales H1 2015 | Var H1 2016 | Rank H1 2016 | Rank H1 2015 |
| --- | --- | --- | --- | --- | --- |
| Skoda Octavia | 6.119 | 6.620 | -7,6% | 1 | 2 |
| Volkswagen Golf | 4.813 | 7.165 | -32,8% | 2 | 1 |
| Volkswagen Passat | 2.282 | 1.920 | 18,9% | 3 | 10 |
| Volkswagen Polo | 2.187 | 3.211 | -31,9% | 4 | 3 |
| Mercedes C Class | 2.175 | 2.301 | -5,5% | 5 | 6 |
| BMW 2 Series | 2.175 | 1.555 | 39,9% | 5 | 17 |
| Audi A3 | 1.920 | 2.677 | -28,3% | 6 | 4 |
| Seat Leon | 1.909 | 2.602 | -26,6% | 7 | 5 |
| Skoda Fabia | 1.862 | 1.881 | -1,0% | 8 | 11 |
| Volkswagen Touran | 1.826 | 1.461 | 25,0% | 9 | 22 |
| Hyundai Tucson | 1.759 | - | | 10 | 242 |
| Opel Astra | 1.752 | 1.151 | 52,2% | 11 | 38 |
| Mini Cooper | 1.724 | 1.528 | 12,8% | 12 | 20 |
| Fiat 500 | 1.693 | 1.762 | -3,9% | 13 | 13 |
| BMW X1 | 1.670 | 847 | 97,2% | 14 | 64 |
| Mercedes A Class | 1.624 | 1.671 | -2,8% | 15 | 15 |
| Audi A4 | 1.579 | 1.351 | 16,9% | 16 | 29 |
| Seat Alhambra | 1.575 | 1.421 | 10,8% | 17 | 26 |
| BMW 3 Series | 1.560 | 1.925 | -19,0% | 18 | 9 |
| Renault Clio | 1.550 | 2.100 | -26,2% | 19 | 8 |
| Renault Mégane | 1.546 | 1.000 | 54,6% | 20 | 49 |
| Mercedes GLA | 1.483 | 1.551 | -4,4% | 21 | 18 |
| Opel Mokka | 1.461 | 1.421 | 2,8% | 22 | 26 |
| Ford Kuga | 1.452 | 1.762 | -17,6% | 23 | 13 |
| Toyota Yaris | 1.414 | 1.428 | -1,0% | 24 | 25 |
| Suzuki Vitara | 1.411 | 680 | 107,5% | 25 | 78 |
| Mercedes GLC | 1.400 | - | | 26 | 242 |
| Peugeot 208 | 1.377 | 1.533 | -10,2% | 27 | 19 |
| Mazda CX-5 | 1.320 | 1.292 | 2,2% | 28 | 31 |
| Audi Q3 | 1.313 | 1.454 | -9,7% | 29 | 23 |
| Nissan Qashqai | 1.310 | 1.626 | -19,4% | 30 | 16 |
(363)