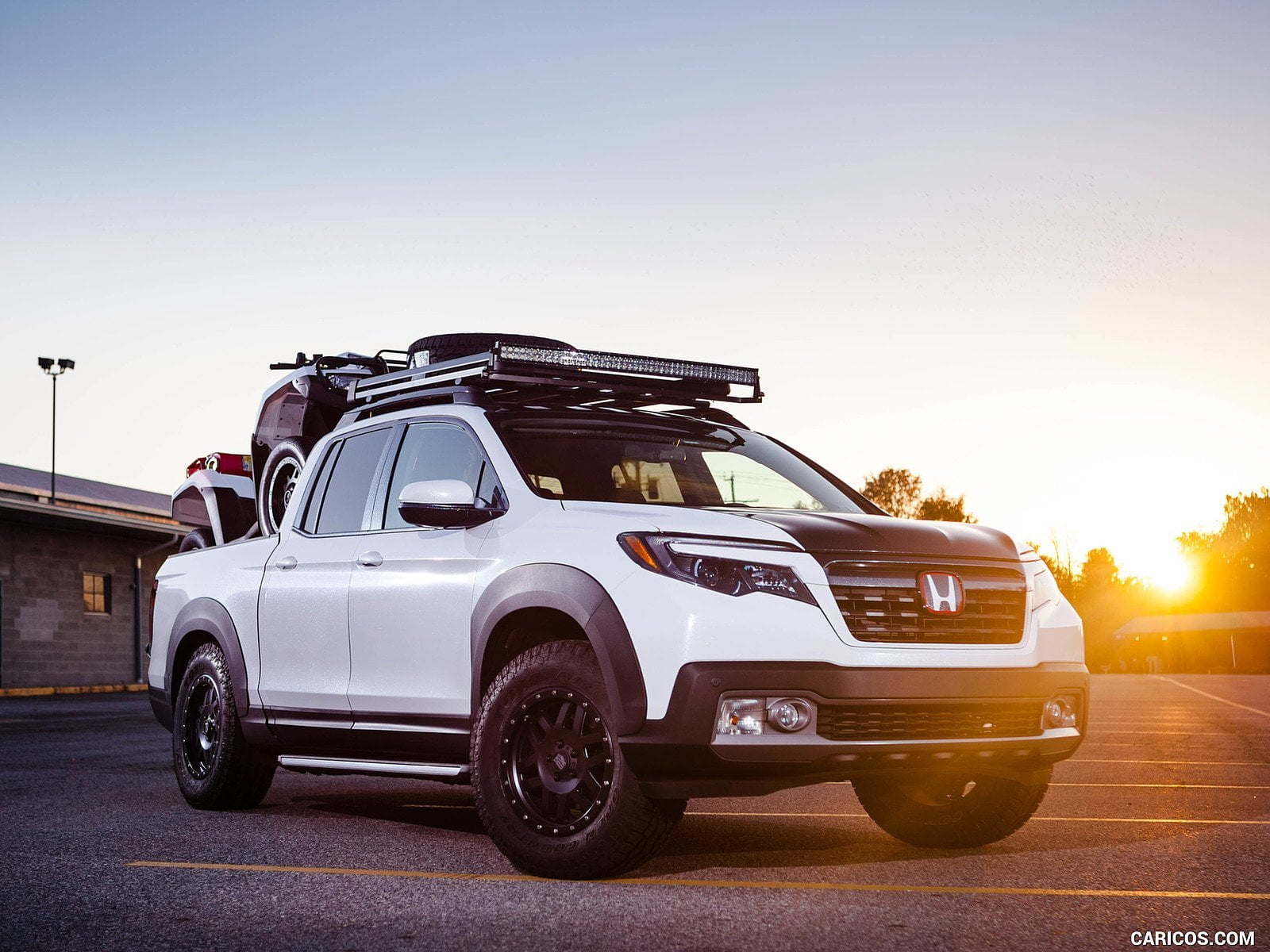 Taiwan Vehicles Sales in October were down moderately pushing up the market slightly. Mitsubishi outpaced the rival Nissan with a narrow gap in sales while the Toyota RAV4 shined.
The economy continues to show resilience as the year draws to an end. Preliminary Q3 data showed a further strengthening of the economy largely driven by domestic demand. Continued improvements in manufacturing and exports should ensure positive momentum in the final quarter of the year as exports improved again in October and the manufacturing PMI rose to the highest level in more than two years.
As regard the domestic vehicles sales, following the flat performance of September, in October the registrations decreased moderately, pushing up the market slightly.
According to the data released by the T.T.V.M.A., the Taiwan Transportation Vehicle Manufacturing Association, the new vehicles sold in October have been respectively 29.545 (-7.5%) while the year to date figure is positive with 344.960 sales, up only 0.5%.
In the last month, the leader Toyota has registered 10.152 vehicles (+27.4%) and was followed by Mitsubishi with 3.654 units (+0.4%), ahead of Nissan with 3.564 (+25.6%), Honda with 2.321 (-12.4%) and Mazda with 2.195 (+1.9%).
As far as the Car Groups performance, the leader was Toyota Group with 34.4% of market share, ahead of Mitsubishi with 12.4%, Nissan with 12.1% and Honda with 7.9%.
As far as the best-selling models performance, the Toyota Corolla led the competition with 3.723 sales (+18.2%) followed by the Toyota RAV4 with 2.523 (+242.8%), the Mazda 3 with 1.162 (+33.0%), the CMC Veryca with 1.098 (-4.4%) and the Toyota Yaris with 1.019 (+1.6%).
Below, you can sort our interactive tables to see data regarding Brands, Groups and Models. Please bear in mind that sales data are subject to adjustments as sources will update their information. This report is updated at the publishing date and will not be modified while the next on this subject will always have the year to date data updated.
| Rank Oct | Rank 2016 | Brand | Sales Oct | Sales 2016 | Var Oct | Var 2016 | Share Oct | Share 2016 |
| --- | --- | --- | --- | --- | --- | --- | --- | --- |
| 1 | 1 | Toyota | 10.152 | 98.104 | 27,4% | 3,5% | 34,4% | 28,2% |
| 2 | 2 | Mitsubishi | 3.654 | 39.448 | 0,4% | 10,9% | 12,4% | 11,4% |
| 3 | 3 | Nissan | 3.564 | 37.372 | 25,6% | 5,2% | 12,1% | 10,8% |
| 4 | 4 | Honda | 2.321 | 21.594 | -12,4% | -3,9% | 7,9% | 6,2% |
| 5 | 6 | Mazda | 2.195 | 19.055 | 1,9% | 10,2% | 7,4% | 5,5% |
| 6 | 5 | Mercedes | 2.075 | 20.710 | 14,8% | 16,5% | 7,0% | 6,0% |
| 7 | 8 | BMW | 1.587 | 15.152 | 1,1% | -5,7% | 5,4% | 4,4% |
| 8 | 10 | Lexus | 1.483 | 12.679 | 83,3% | 20,3% | 5,0% | 3,7% |
| 9 | 9 | Luxgen | 1.364 | 13.617 | 41,2% | 23,6% | 4,6% | 3,9% |
| 10 | 7 | Ford | 1.150 | 15.215 | -39,1% | -17,4% | 3,9% | 4,4% |
| Rank Oct | Rank 2016 | Group | Sales Oct | Sales 2016 | Var Oct | Var 2016 | Share Oct | Share 2016 |
| --- | --- | --- | --- | --- | --- | --- | --- | --- |
| 1 | 1 | Toyota | 11.635 | 113.791 | 28,0% | 4,8% | 39,4% | 33,0% |
| 2 | 2 | Mitsubishi | 3.654 | 39.448 | 0,4% | 10,9% | 12,4% | 11,4% |
| 3 | 3 | Renault-Nissan | 3.564 | 37.372 | 25,6% | 5,2% | 12,1% | 10,8% |
| 4 | 4 | Honda | 2.321 | 21.594 | -12,4% | -3,9% | 7,9% | 6,3% |
| 5 | 6 | Mazda | 2.195 | 19.055 | 1,9% | 10,2% | 7,4% | 5,5% |
| 6 | 5 | Mercedes Daimler | 2.075 | 20.710 | 14,8% | 16,5% | 7,0% | 6,0% |
| 7 | 8 | BMW | 1.587 | 15.989 | -3,3% | -6,9% | 5,4% | 4,6% |
| 8 | 10 | Yulon Motor | 1.364 | 13.617 | 41,2% | 23,6% | 4,6% | 3,9% |
| 9 | 9 | Ford | 1.150 | 15.215 | -39,1% | -17,4% | 3,9% | 4,4% |
| Rank Oct | Rank 2016 | Model | Sales October | Sales YTD 2016 | October Variation | 2016 YTD Variation |
| --- | --- | --- | --- | --- | --- | --- |
| 1 | 1 | Toyota Corolla | 3.723 | 35.666 | 18,2% | 8,5% |
| 2 | 2 | Toyota RAV4 | 2.523 | 16.404 | 242,8% | 18,4% |
| 3 | 7 | Mazda3 | 1.162 | 9.110 | 33,0% | 7,7% |
| 4 | 5 | CMC Veryca | 1.098 | 11.778 | -4,4% | 33,7% |
| 5 | 3 | Toyota Yaris | 1.019 | 12.194 | 1,6% | 1,1% |
| 6 | 6 | Nissan Tiida | 903 | 9.889 | 17,0% | -3,3% |
| 7 | 79 | Honda HR-V | 848 | 848 | | |
| 8 | 4 | Toyota Wish | 842 | 12.105 | -12,5% | 7,0% |
| 9 | 10 | Nissan Livina | 733 | 8.258 | 17,8% | 6,7% |
| 9 | 9 | Mitsubishi Delica | 733 | 8.373 | -15,6% | 17,3% |
| 10 | 11 | Nissan X-Trail | 677 | 8.057 | -0,3% | 38,2% |
| 11 | 8 | Honda CR-V | 662 | 8.559 | -24,3% | -12,8% |
| 11 | 14 | Ford Focus | 662 | 6.654 | -40,1% | -14,7% |
| 12 | 12 | Toyota Vios | 597 | 7.726 | -6,1% | -3,1% |
| 13 | 13 | Luxgen U6 Turbo | 589 | 6.744 | 12,2% | -20,9% |
| 14 | 16 | CMC Zinger | 588 | 5.917 | -4,9% | 41,1% |
| 15 | 24 | Mitsubishi Outlander | 576 | 3.890 | 188,0% | -17,3% |
| 16 | 19 | Mercedes C Class | 554 | 4.975 | -5,6% | 16,6% |
| 17 | 15 | Nissan Sentra | 544 | 6.106 | 24,2% | -10,1% |
| 18 | 23 | Lexus RX | 476 | 4.111 | | 117,4% |
| 19 | 17 | Toyota Camry | 475 | 5.916 | -22,6% | -24,1% |
| 20 | 25 | Mercedes E Class | 369 | 3.801 | -7,8% | -6,3% |
| 21 | 21 | Mazda CX-5 | 368 | 4.477 | -54,1% | 3,7% |
| 21 | 36 | Mazda CX-3 | 368 | 2.281 | | |
| 22 | 29 | Hyundai Tucson | 355 | 2.715 | | |
| 23 | 18 | Toyota Innova | 338 | 5.810 | -25,4% | 18,5% |
| 24 | 22 | Honda Fit | 337 | 4.407 | -35,1% | -24,7% |
| 25 | 30 | BMW 5 Series | 327 | 2.665 | -5,8% | -19,8% |
| 26 | 32 | Lexus ES | 318 | 2.442 | 17,8% | 29,7% |
| 27 | 37 | Lexus NX | 306 | 2.266 | 50,0% | -26,3% |
| 28 | 51 | Volkswagen Tiguan | 303 | 1.527 | 506,0% | 20,7% |
| 29 | 28 | Subaru Forester | 271 | 2.961 | 48,1% | 2,9% |
| 30 | 31 | BMW 3 Series | 251 | 2.604 | 11,6% | -8,3% |
| 31 | 26 | Honda City | 250 | 3.438 | 20,2% | 146,1% |
| 32 | 47 | Lexus IS | 227 | 1.749 | 31,2% | 125,7% |
| 33 | 46 | Nissan March | 220 | 1.797 | 101,8% | 23,2% |
| 34 | 27 | Mitsubishi Colt Plus | 208 | 3.301 | -14,4% | -8,5% |
| 35 | 44 | Hyundai Elantra | 203 | 1.822 | -30,7% | -33,9% |
| 36 | 35 | Honda Odyssey | 202 | 2.322 | -72,1% | 57,6% |
| 37 | 38 | Ford Fiesta | 200 | 2.229 | 15,6% | -21,2% |
| 38 | 40 | BMW 2 Series | 183 | 1.997 | -34,6% | 0,1% |
| 39 | 48 | Mercedes GLC | 179 | 1.734 | | |
| 40 | 43 | Volkswagen Golf | 172 | 1.848 | 35,4% | -14,4% |
(248)