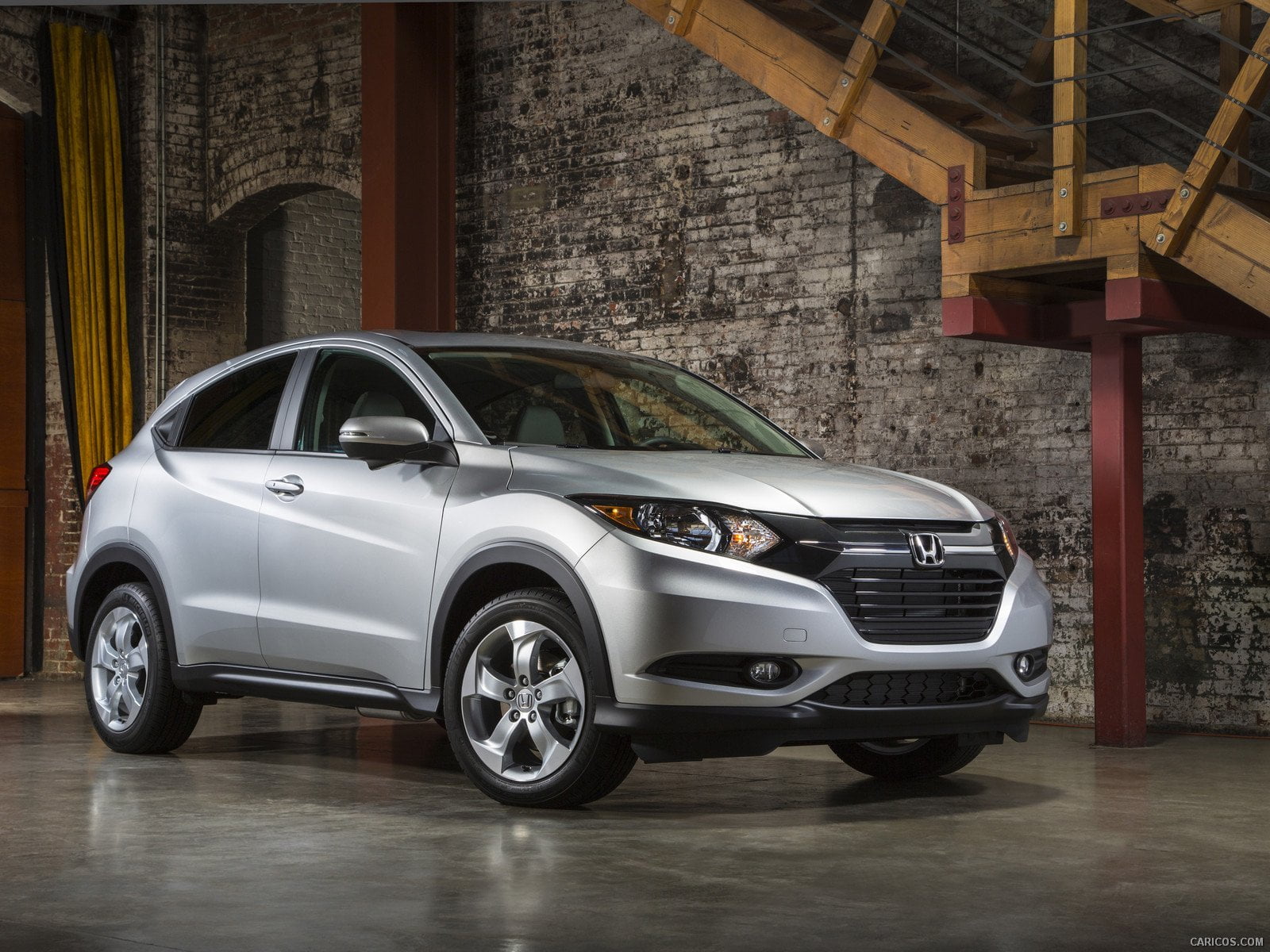 Thai vehicles sales in October 2016 fell down sharply, not sustained by the economic downbeat atmosphere. The Toyota Yaris and the Ford Ranger were up in double digit.
The latest economic indicators reflect the downbeat atmosphere in Thailand following the first month of mourning after King Bhumibol's death. In October, business and consumer sentiment deteriorated as "joyous activities" were forbidden and consumers across the country refrained from acquiring luxurious goods.
Meanwhile, the domestic cars market fell down in double figure in October, scoring one of the higher sales losses year to date.
According to data released by the T.A.I.A, the Thai Automotive Industry Association, in October the vehicles passenger sold had been 59.634, losing 12.3%.
Year to date October new vehicles sales grew to 616.270, down 1.0%.
In October Toyota sold 20.873 vehicles (-9.1%) with 35.0% of market share. Isuzu was second with 11.296 units (+5.3%) ahead of Honda with 8.112 (-16.4%), Mitsubishi with 4.062 (-35.9%), Nissan with 3.212 (-24.6%).
As far as the Car Groups performance, the leader was Toyota Group with 34.5% of market share, ahead of Isuzu Motors with 18.6%, Honda with 13.4% and Mitsubishi with 6.8%.
The best-selling models was the Toyota Hilux with 9.756 (-3.7%) ahead of the Isuzu D-Max with 9.248 sales (+6.3%), the Toyota Yaris with 3.456 (+13.2%), the Toyota Vios with 2.658 (-2.0%), the Ford Ranger with 2.529 (+22.1%) and the Honda City with 2.120 (-40.7%).
Research, Consulting, Data & Forecast Store
F2M covers intensively this market with several products developed to help any investigation required.
Market Researches in PDF are immediately available for download with study on the market since 2005 and with forecast up to the 2020.
Auto Data in EXCEL are immediately downloadable with annual sales volume, split by month, for all brands and all models distributed in the market. This year data are released year to date, but you will receive a monthly update until the year-end.
All these and more within our Thailand Corner Store
Below, you can sort our interactive tables to see data regarding Brands, Groups and Models. Please bear in mind that sales data are subject to adjustments as sources will update their information. This report is updated at the publishing date and will not be modified while the next on this subject will report year to date data updated.
| Rank Oct | Rank 2016 | Brand | Sales Oct | Sales 2016 | Var Oct | Var 2016 | Share Oct | Share 2016 |
| --- | --- | --- | --- | --- | --- | --- | --- | --- |
| 1 | 1 | Toyota | 20.873 | 192.866 | -9,1% | -9,1% | 35,0% | 31,3% |
| 2 | 2 | Isuzu | 11.296 | 115.644 | 5,3% | 2,6% | 18,9% | 18,8% |
| 3 | 3 | Honda | 8.112 | 89.611 | -16,4% | 0,3% | 13,6% | 14,5% |
| 4 | 4 | Mitsubishi | 4.062 | 44.392 | -35,9% | 7,5% | 6,8% | 7,2% |
| 5 | 6 | Nissan | 3.212 | 34.044 | -24,6% | -14,8% | 5,4% | 5,5% |
| 6 | 7 | Ford | 3.206 | 32.109 | -7,3% | 20,1% | 5,4% | 5,2% |
| 7 | 5 | Mazda | 3.027 | 34.827 | -7,7% | 17,5% | 5,1% | 5,7% |
| 8 | 8 | Suzuki | 2.011 | 18.324 | 50,0% | 6,9% | 3,4% | 3,0% |
| 9 | 9 | Chevrolet | 1.052 | 11.420 | -38,6% | -17,0% | 1,8% | 1,9% |
| 10 | 12 | MG | 646 | 6.605 | 50,9% | 184,9% | 1,1% | 1,1% |
| 11 | 13 | BMW | 606 | 6.517 | -16,1% | -5,9% | 1,0% | 1,1% |
| 12 | 10 | Mercedes | 576 | 9.677 | -26,6% | 9,9% | 1,0% | 1,6% |
| 13 | 15 | Hyundai | 291 | 2.858 | -11,0% | -4,6% | 0,5% | 0,5% |
| 14 | 14 | Subaru | 215 | 2.912 | -1,4% | 42,0% | 0,4% | 0,5% |
| 15 | 16 | Dongfeng | 123 | 1.035 | 46,4% | 11,3% | 0,2% | 0,2% |
| 16 | 17 | Tata | 86 | 991 | 6,2% | 5,2% | 0,1% | 0,2% |
| 17 | 20 | Lexus | 56 | 631 | -20,0% | -5,8% | 0,1% | 0,1% |
| 18 | 22 | Scania | 47 | 391 | 135,0% | 94,5% | 0,1% | 0,1% |
| 19 | 19 | Volvo | 46 | 691 | -23,3% | -55,2% | 0,1% | 0,1% |
| 20 | 18 | Mitsubishi Fuso | 41 | 726 | -53,9% | -21,9% | 0,1% | 0,1% |
| 21 | 21 | Kia | 28 | 514 | -36,4% | 6,0% | 0,0% | 0,1% |
| 22 | 23 | Proton | 13 | 113 | 8,3% | -27,1% | 0,0% | 0,0% |
| 23 | 25 | SsangYong | 3 | 67 | -76,9% | -42,7% | 0,0% | 0,0% |
| 23 | 26 | Peugeot | 3 | 49 | -40,0% | 32,4% | 0,0% | 0,0% |
| 24 | 11 | Hino | 1 | 8.899 | -99,9% | -2,5% | 0,0% | 1,4% |
| 25 | 30 | Maxus | 1 | 19 | -88,9% | -73,6% | 0,0% | 0,0% |
| 25 | 27 | Land Rover | 1 | 34 | | -37,0% | 0,0% | 0,0% |
| Rank Oct | Rank 2016 | Group | Sales Oct | Sales 2016 | Var Oct | Var 2016 | Share Oct | Share 2016 |
| --- | --- | --- | --- | --- | --- | --- | --- | --- |
| 1 | 1 | Toyota | 20.930 | 202.396 | -13,3% | -8,8% | 34,5% | 32,8% |
| 2 | 2 | Isuzu Motors | 11.296 | 115.644 | 5,3% | 2,6% | 18,6% | 18,7% |
| 3 | 3 | Honda | 8.112 | 89.611 | -16,4% | 0,3% | 13,4% | 14,5% |
| 4 | 4 | Mitsubishi | 4.103 | 45.118 | -36,2% | 6,9% | 6,8% | 7,3% |
| 5 | 6 | Renault-Nissan | 3.212 | 34.044 | -24,6% | -14,8% | 5,3% | 5,5% |
| 6 | 7 | Ford | 3.206 | 32.109 | -7,3% | 20,1% | 5,3% | 5,2% |
| 7 | 5 | Mazda | 3.027 | 34.827 | -7,7% | 17,5% | 5,0% | 5,6% |
| 8 | 8 | Suzuki | 2.011 | 18.324 | 50,0% | 6,9% | 3,3% | 3,0% |
| 9 | 9 | General Motors | 1.052 | 11.428 | -38,6% | -17,0% | 1,7% | 1,9% |
| 10 | 17 | No Group | 1.000 | 997 | | | 1,6% | 0,2% |
| Rank Oct | Rank 2016 | Model | Sales October | Sales YTD 2016 | October Variation | 2016 YTD Variation |
| --- | --- | --- | --- | --- | --- | --- |
| 1 | 2 | Toyota Hilux | 9.756 | 94.441 | -3,7% | -7,1% |
| 2 | 1 | Isuzu D-Max | 9.248 | 97.177 | 6,3% | 5,2% |
| 3 | 3 | Toyota Yaris | 3.456 | 28.798 | 13,2% | -1,5% |
| 4 | 7 | Toyota Vios | 2.658 | 19.059 | -2,0% | -32,5% |
| 5 | 5 | Ford Ranger | 2.529 | 23.865 | 22,1% | 32,0% |
| 6 | 4 | Honda City | 2.120 | 24.011 | -40,7% | -9,6% |
| 6 | 10 | Mitsubishi Triton | 2.120 | 18.160 | 12,1% | -12,0% |
| 7 | 6 | Toyota Fortuner | 1.883 | 22.832 | -59,1% | -8,3% |
| 8 | 9 | Honda Civic | 1.772 | 18.181 | 212,0% | 211,7% |
| 9 | 11 | Honda Jazz | 1.693 | 16.901 | 11,5% | 2,7% |
| 10 | 8 | Mazda2 | 1.639 | 18.908 | -8,2% | 43,0% |
| 11 | 12 | Nissan Navara | 1.403 | 14.138 | -44,7% | -9,5% |
| 12 | 13 | Toyota Corolla | 1.088 | 13.882 | -15,9% | -20,9% |
| 13 | 22 | Suzuki Ciaz | 1.029 | 7.052 | 295,8% | 215,7% |
| 13 | 15 | Honda HR-V | 1.029 | 12.450 | -55,2% | -41,4% |
| 14 | 16 | Nissan Almera | 1.012 | 9.989 | 41,9% | 8,3% |
| 15 | 17 | Chevrolet Colorado | 902 | 9.689 | -36,3% | 11,2% |
| 16 | 14 | Mitsubishi Pajero Sport | 763 | 13.133 | -75,5% | 58,2% |
| 17 | 23 | Isuzu MU-X | 729 | 6.786 | -4,5% | -32,1% |
| 18 | 21 | Mitsubishi Attrage | 664 | 7.130 | -18,6% | -14,7% |
| 19 | 28 | Toyota Commuter | 658 | 5.275 | | |
| 20 | 24 | Suzuki Swift | 601 | 6.744 | -22,5% | -27,7% |
| 21 | 19 | Honda BR-V | 589 | 8.527 | | |
| 22 | 57 | Toyota Sienta | 546 | 886 | | |
| 23 | 27 | Mazda BT-50 | 519 | 5.639 | -18,7% | -12,7% |
| 24 | 25 | Mitsubishi Mirage | 514 | 5.812 | 4,3% | 49,6% |
| 25 | 26 | Ford Everest | 499 | 5.662 | -43,2% | 147,4% |
| 26 | 33 | Nissan March | 454 | 3.610 | 105,4% | 0,0% |
| 27 | 29 | Toyota Camry | 411 | 4.691 | -42,6% | -30,8% |
| 28 | 30 | Honda Accord | 388 | 4.438 | -19,5% | -12,0% |
| 29 | 31 | MG 3 | 377 | 4.367 | -5,8% | 120,3% |
| 30 | 34 | Mazda3 | 371 | 3.494 | -17,9% | -41,3% |
| 31 | 32 | Mazda CX-3 | 276 | 4.181 | 71,4% | 273,6% |
| 32 | 36 | Honda CR-V | 258 | 2.878 | -53,7% | -49,8% |
| 33 | 39 | Hyundai H-1 | 251 | 2.380 | 122,1% | 545,0% |
| 34 | 37 | Mazda CX-5 | 222 | 2.576 | -7,5% | -9,6% |
| 35 | 85 | Toyota Innova | 195 | 214 | 186,8% | -69,3% |
| 36 | 44 | Ford Ecosport | 145 | 1.792 | -38,3% | -35,7% |
| 37 | 38 | Nissan X-Trail | 144 | 2.430 | -36,6% | -43,6% |
| 38 | 46 | Subaru XV | 116 | 1.526 | -38,9% | -13,6% |
| 39 | 48 | MG 5 | 110 | 1.180 | | |
| 40 | 54 | Chevrolet Trailblazer | 106 | 963 | -7,8% | -21,3% |
(337)