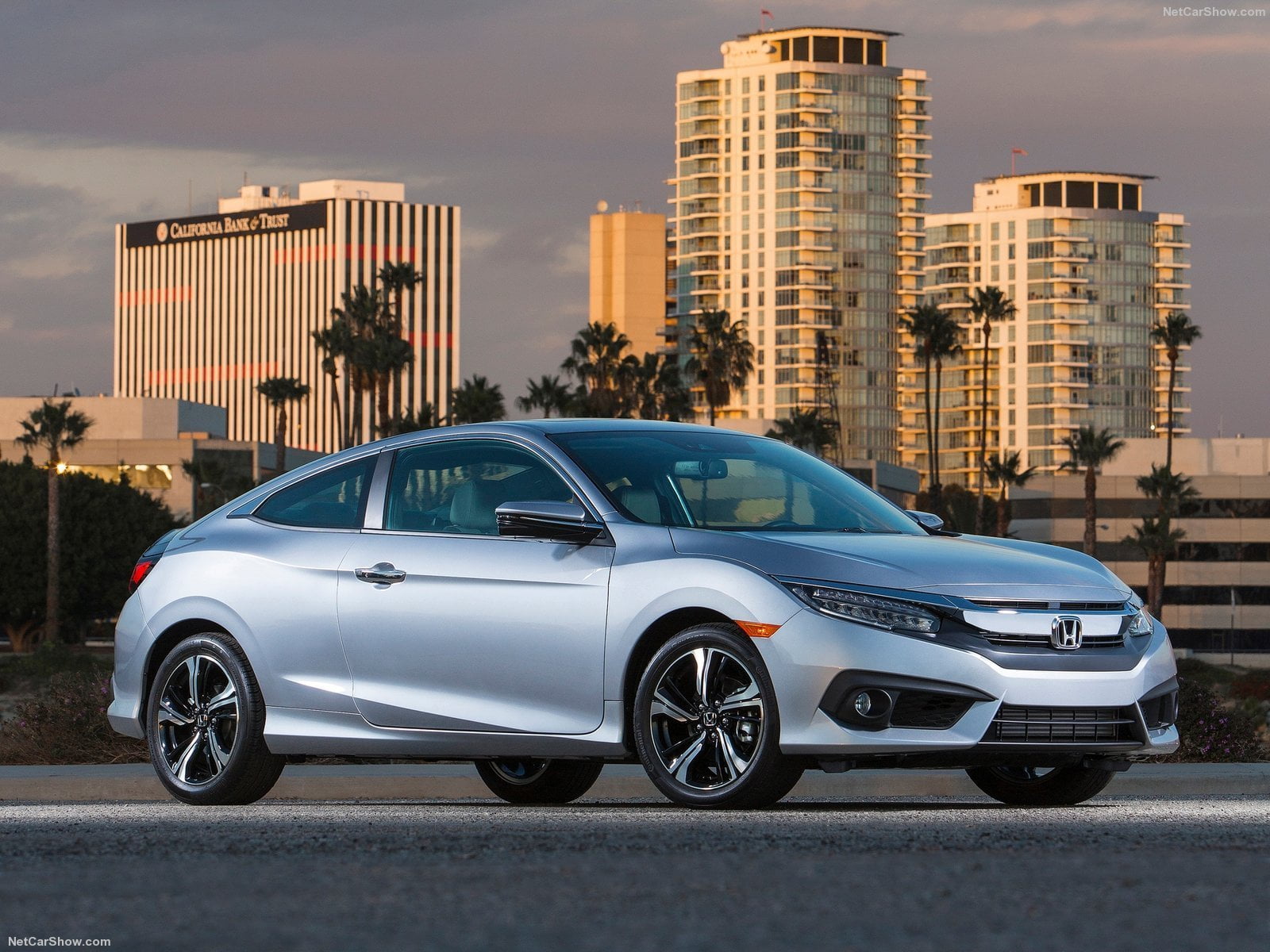 Thailand is moderately recovering fueled by robust public spending and export activity. In May the auto industry reported a robust double-digit performance with the rest of the year outlook positive.
In the first quarter 2016, the Thai economy accelerated over the previous quarter amid robust government spending and an improvement in the external sector's contribution to overall growth. However, more recent data show that economic activity remains fragile. In April, manufacturing production decelerated and exports swung to contraction.
After the slowdown in sales posted during the first quarter, the performance of April and May has warmed the scenario. In fact, while April sales recovery was feeble, May sales had been reported up in double-digit.
According to data released by the T.A.I.A, the Thai Automotive Industry Association, in April the vehicles passenger sold had been 54.986 (+1.6%) followed by the great performance of May with 66.035 units, up 15.8%.
Year to date new vehicles sales decreased to 302.581, down 2.1% compared to the same period of the previous year.
In May the brand leader was – of course – Toyota with 22.244 sales  (+23.8%) and 33.7% of market share. Isuzu was second with 12.757 units (+17.3%) ahead of Honda with 9.812 (+10.6%), Mitsubishi with 4.274 (+26.6%), Nissan with 3.856 (+2.7%).
As far as the Car Groups performance, the leader was Toyota with 34.9% of market share, ahead of Isuzu Motors with 19.3%, Honda with 14.9% and Mitsubishi with 6.6%.
The best-selling models in May was the performance, the Toyota Hilux with 11.010 (+28.6%) ahead of the yearly leader, the Isuzu D-Max with 10.549 sales (+20.2%), the Toyota Vios with 3.544 (+27.5%), the Honda Civic with 2.880 (+400%), the Toyota Yaris with 2.794 (+33.5%) and the Ford Ranger with 2.279 (+30.5%).
Research, Consulting, Data & Forecast Store
F2M covers intensively this market with several products developed to help any investigation required.
Market Researches in PDF are immediately available for download with study on the market since 2005 and with forecast up to the 2020.
Auto Data in EXCEL are immediately downloadable with annual sales volume, split by month, for all brands and all models distributed in the market. This year data are released year to date, but you will receive a monthly update until the year-end.
All these and more within our Thailand Store
Below, you can sort our interactive tables to see data regarding Brands, Groups and Models. Please bear in mind that sales data are subject to adjustments as sources will update their information. This report is updated at the publishing date and will not be modified while the next on this subject will report year to date data updated.
| Rank May | Rank 2016 | Brand | Sales May | Sales 2016 | Var May | Var 2016 | Share May | Share 2016 |
| --- | --- | --- | --- | --- | --- | --- | --- | --- |
| 1 | 1 | Toyota | 22.244 | 87.368 | 23,8% | -13,6% | 33,7% | 28,9% |
| 2 | 2 | Isuzu | 12.757 | 61.119 | 17,3% | 4,6% | 19,3% | 20,2% |
| 3 | 3 | Honda | 9.812 | 43.949 | 10,6% | -6,2% | 14,9% | 14,5% |
| 4 | 4 | Mitsubishi | 4.274 | 24.484 | 26,6% | 22,9% | 6,5% | 8,1% |
| 5 | 5 | Nissan | 3.856 | 19.488 | 2,7% | -14,2% | 5,8% | 6,4% |
| 6 | 6 | Mazda | 3.522 | 17.869 | 23,4% | 28,6% | 5,3% | 5,9% |
| 7 | 7 | Ford | 2.951 | 14.232 | 16,2% | 22,2% | 4,5% | 4,7% |
| 8 | 8 | Suzuki | 1.847 | 8.709 | -4,6% | -1,7% | 2,8% | 2,9% |
| 9 | 9 | Chevrolet | 955 | 5.729 | -17,7% | -16,7% | 1,4% | 1,9% |
| 10 | 11 | Mercedes | 774 | 3.962 | 28,8% | -3,9% | 1,2% | 1,3% |
| 11 | 10 | Hino | 730 | 4.859 | -10,0% | 12,0% | 1,1% | 1,6% |
| 12 | 13 | MG | 666 | 2.967 | 179,8% | 641,8% | 1,0% | 1,0% |
| 13 | 12 | BMW | 584 | 3.029 | -16,9% | -12,1% | 0,9% | 1,0% |
| 14 | 14 | Hyundai | 309 | 1.318 | -8,3% | -19,9% | 0,5% | 0,4% |
| 15 | 15 | Subaru | 265 | 761 | 26,8% | -20,9% | 0,4% | 0,3% |
| 16 | 17 | Dongfeng | 103 | 456 | 3,0% | -13,5% | 0,2% | 0,2% |
| 17 | 16 | Tata | 99 | 498 | 0,0% | -3,7% | 0,1% | 0,2% |
| 18 | 19 | Lexus | 63 | 347 | 57,5% | 51,5% | 0,1% | 0,1% |
| 19 | 18 | Mitsubishi Fuso | 62 | 422 | -38,0% | -19,0% | 0,1% | 0,1% |
| 20 | 20 | Volvo | 54 | 301 | -71,7% | -65,3% | 0,1% | 0,1% |
| 21 | 21 | Kia | 43 | 229 | -31,7% | 7,5% | 0,1% | 0,1% |
| 22 | 22 | Scania | 19 | 186 | 46,2% | 165,7% | 0,0% | 0,1% |
| 23 | 24 | Proton | 16 | 65 | 33,3% | -33,0% | | |
| 24 | 23 | Volkswagen | 9 | 69 | -74,3% | -63,1% | | |
| 25 | 26 | SsangYong | 7 | 36 | -30,0% | -47,8% | | |
| 26 | 28 | Land Rover | 5 | 13 | -37,5% | -63,9% | | |
| 27 | 27 | Ferrari | 3 | 18 | 50,0% | 260,0% | | |
| 27 | 25 | Peugeot | 3 | 39 | 0,0% | 77,3% | | |
| 28 | 30 | Maxus | 1 | 7 | -83,3% | -80,6% | | |
| 28 | 30 | Maserati | 1 | 7 | -50,0% | -41,7% | | |
| 28 | 29 | Jaguar | 1 | 9 | -75,0% | -55,0% | | |
| Rank May | Rank 2016 | Group | Sales May | Sales 2016 | Var May | Var 2016 | Share May | Share 2016 |
| --- | --- | --- | --- | --- | --- | --- | --- | --- |
| 1 | 1 | Toyota | 23.037 | 92.574 | 22,4% | -12,4% | 34,9% | 30,6% |
| 2 | 2 | Isuzu Motors | 12.757 | 61.119 | 17,3% | 4,6% | 19,3% | 20,2% |
| 3 | 3 | Honda | 9.812 | 43.949 | 10,6% | -6,2% | 14,9% | 14,5% |
| 4 | 4 | Mitsubishi | 4.336 | 24.906 | 24,7% | 21,8% | 6,6% | 8,2% |
| 5 | 5 | Renault-Nissan | 3.856 | 19.488 | 2,7% | -14,2% | 5,8% | 6,4% |
| 6 | 6 | Mazda | 3.522 | 17.869 | 23,4% | 28,6% | 5,3% | 5,9% |
| 7 | 7 | Ford | 2.951 | 14.232 | 16,2% | 22,2% | 4,5% | 4,7% |
| 8 | 8 | Suzuki | 1.847 | 8.709 | -4,6% | -1,7% | 2,8% | 2,9% |
| 9 | 9 | General Motors | 955 | 5.735 | -17,7% | -16,8% | 1,4% | 1,9% |
| 10 | 10 | Mercedes Daimler | 774 | 3.962 | 28,8% | -3,9% | 1,2% | 1,3% |
| May Rank | 2016 Rank | Model | May Sales | 2016 Sales | May Var | 2016 Var | May Share | 2016 Share |
| --- | --- | --- | --- | --- | --- | --- | --- | --- |
| 1 | 2 | Toyota Hilux | 11.010 | 44.236 | 28,6% | -4,9% | 17,0% | 15,0% |
| 2 | 1 | Isuzu D-Max | 10.549 | 52.797 | 20,2% | 9,7% | 16,2% | 17,9% |
| 3 | 15 | Toyota Vios | 3.544 | 5.374 | 27,5% | -65,4% | 5,5% | 1,8% |
| 4 | 12 | Honda Civic | 2.880 | 6.835 | 400,0% | 112,4% | 4,4% | 2,3% |
| 5 | 3 | Toyota Yaris | 2.794 | 12.804 | 33,5% | -16,5% | 4,3% | 4,3% |
| 6 | 6 | Ford Ranger | 2.279 | 11.058 | 30,5% | 30,4% | 3,5% | 3,8% |
| 7 | 4 | Honda City | 2.066 | 12.640 | -16,9% | -8,9% | 3,2% | 4,3% |
| 8 | 13 | Toyota Corolla | 1.920 | 6.277 | 28,9% | -36,9% | 3,0% | 2,1% |
| 9 | 7 | Mazda2 | 1.889 | 9.556 | 54,6% | 83,7% | 2,9% | 3,2% |
| 10 | 11 | Nissan Navara | 1.887 | 8.428 | 90,8% | 6,7% | 2,9% | 2,9% |
| 11 | 5 | Toyota Fortuner | 1.832 | 12.598 | -5,0% | 49,5% | 2,8% | 4,3% |
| 12 | 8 | Mitsubishi Triton | 1.747 | 8.998 | 5,0% | -12,9% | 2,7% | 3,1% |
| 13 | 10 | Honda Jazz | 1.536 | 8.709 | -6,4% | 0,1% | 2,4% | 3,0% |
| 14 | 14 | Honda HR-V | 1.491 | 5.961 | -35,1% | -39,6% | 2,3% | 2,0% |
| 15 | 9 | Mitsubishi Pajero Sport | 1.203 | 8.983 | 128,7% | 233,9% | 1,9% | 3,0% |
| 16 | 19 | Isuzu MU-7 | 1.089 | 4.753 | 0,0% | -5,4% | 1,7% | 1,6% |
| 17 | 17 | Nissan Almera | 909 | 4.958 | -1,3% | -3,0% | 1,4% | 1,7% |
| 18 | 18 | Chevrolet Colorado | 838 | 4.872 | 40,8% | 37,2% | 1,3% | 1,7% |
| 19 | 16 | Honda BR-V | 793 | 5.227 | | | 1,2% | 1,8% |
| 20 | 22 | Suzuki Ciaz | 743 | 3.075 | | | 1,1% | 1,0% |
| 21 | 20 | Suzuki Swift | 720 | 3.418 | -30,2% | -37,2% | 1,1% | 1,2% |
| 22 | 21 | Mitsubishi Attrage | 676 | 3.391 | -5,7% | -33,0% | 1,0% | 1,2% |
| 23 | 23 | Mitsubishi Mirage | 605 | 3.008 | 29,8% | 67,3% | 0,9% | 1,0% |
| 24 | 25 | Mazda BT-50 | 516 | 2.582 | -20,1% | -25,5% | 0,8% | 0,9% |
| 25 | 30 | Honda Accord | 484 | 1.977 | -9,4% | -23,5% | 0,7% | 0,7% |
(369)