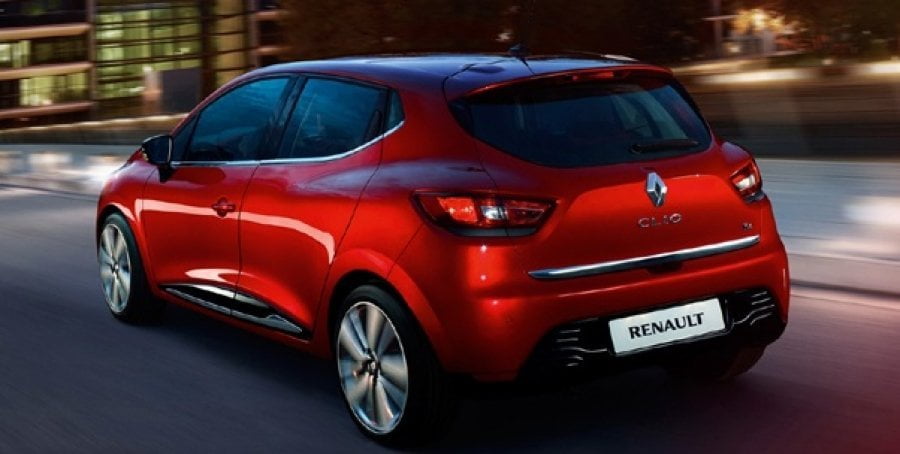 Tunisian Vehicle Market fell in 2013 following the last years recovery while preliminary information on the current year are almost positive, thanks to improved social, political and economic environment. See Top brands ranking.
According to data released by local sources, in December 2013 the total light passenger vehicles market in Tunisia was at 4.248 units, up 5.0% from year ago. Full Year sales were 47.959, down 1.6% from 2012.
Looking at the best brands performance:
Renault in first sold 563 units with a share of 13.3% and closed the year with 6.677 sales, again market leader, with 13.9% of market share, up 1.3 points from 2012.
Peugeot was back in second place with 495 sales and 11.7% of share ending the year with 5.352 retails, just few units more than Citroen with share at 11.2%, down 2.8 points from last year.
Volkswagen was third with 442 retails and 10.4% of share, lower than in the entire Q4. Full Year Volkswagen was fourth with 5.304 sales and 11.1% of share, down 1.5 points from 2012.
Fiat ranked 4th with 325 sales and a share of 7.7% in line with the rest of the year. Full Year Fiat was 5th with 3.722 retails and 7.8% of share, down 0.1 points from last year.
Citroen ranked 5th with 300 retails and 7.1% of share, down 1.5 points from Q4. Full Year Citroen was third with 5.340 sales and 11.1% of share, thanks to a really strong first half.
Below, you can sort our interactive tables to see data regarding Brands, Groups and Models. Please bear in mind that sales data are subject to adjustments as sources will update their information. This report is updated at the publishing date and will not be modified while the next on this subject will always have the year to date data updated.
| Rank 2013 | Rank 2012 | Brand | Sales 2013 | Sales 2012 | 2013 vs 2012 | Share 2013 | Share 2012 | Share 2011 |
| --- | --- | --- | --- | --- | --- | --- | --- | --- |
| 1 | 2 | Renault | 6.677 | 6.158 | 8,4% | 13,9% | 12,6% | 18,7% |
| 2 | 1 | Peugeot | 5.352 | 6.820 | -21,5% | 11,2% | 14,0% | 12,2% |
| 3 | 4 | Citroen | 5.340 | 5.779 | -7,6% | 11,1% | 11,9% | 7,7% |
| 4 | 3 | Volkswagen | 5.304 | 6.126 | -13,4% | 11,1% | 12,6% | 17,7% |
| 5 | 5 | Fiat | 3.722 | 3.845 | -3,2% | 7,8% | 7,9% | 12,3% |
| 6 | 6 | Kia | 3.248 | 3.463 | -6,2% | 6,8% | 7,1% | 10,5% |
| 7 | 11 | Isuzu | 2.511 | 1.479 | 69,8% | 5,2% | 3,0% | 0,9% |
| 8 | 7 | Ford | 2.440 | 2.911 | -16,2% | 5,1% | 6,0% | 5,2% |
| 9 | 14 | Toyota | 1.859 | 813 | 128,7% | 3,9% | 1,7% | 1,4% |
| 10 | 10 | Chevrolet | 1.424 | 1.520 | -6,3% | 3,0% | 3,1% | 2,6% |
| 11 | 12 | Seat | 1.413 | 1.270 | 11,3% | 2,9% | 2,6% | 3,4% |
| 12 | 8 | Mitsubishi | 1.224 | 1.675 | -26,9% | 2,6% | 3,4% | 0,4% |
| 13 | 20 | Hyundai | 1.123 | 415 | 170,6% | 2,3% | 0,9% | 0,1% |
| 14 | 13 | Mazda | 984 | 1.149 | -14,4% | 2,1% | 2,4% | 0,2% |
| 15 | 9 | Dacia | 980 | 1.633 | -40,0% | 2,0% | 3,4% | 1,9% |
| 16 | 19 | Nissan | 840 | 467 | 79,9% | 1,8% | 1,0% | 0,4% |
| 17 | 16 | BMW | 622 | 609 | 2,1% | 1,3% | 1,3% | 1,2% |
| 18 | 18 | Mercedes | 529 | 496 | 6,7% | 1,1% | 1,0% | 0,8% |
| 19 | 15 | Iveco | 516 | 672 | -23,2% | 1,1% | 1,4% | 0,0% |
| 20 | 17 | SsangYong | 477 | 509 | -6,3% | 1,0% | 1,0% | 0,4% |
For further info, please contact us:
[contact-form-7 404 "Not Found"]
(345)