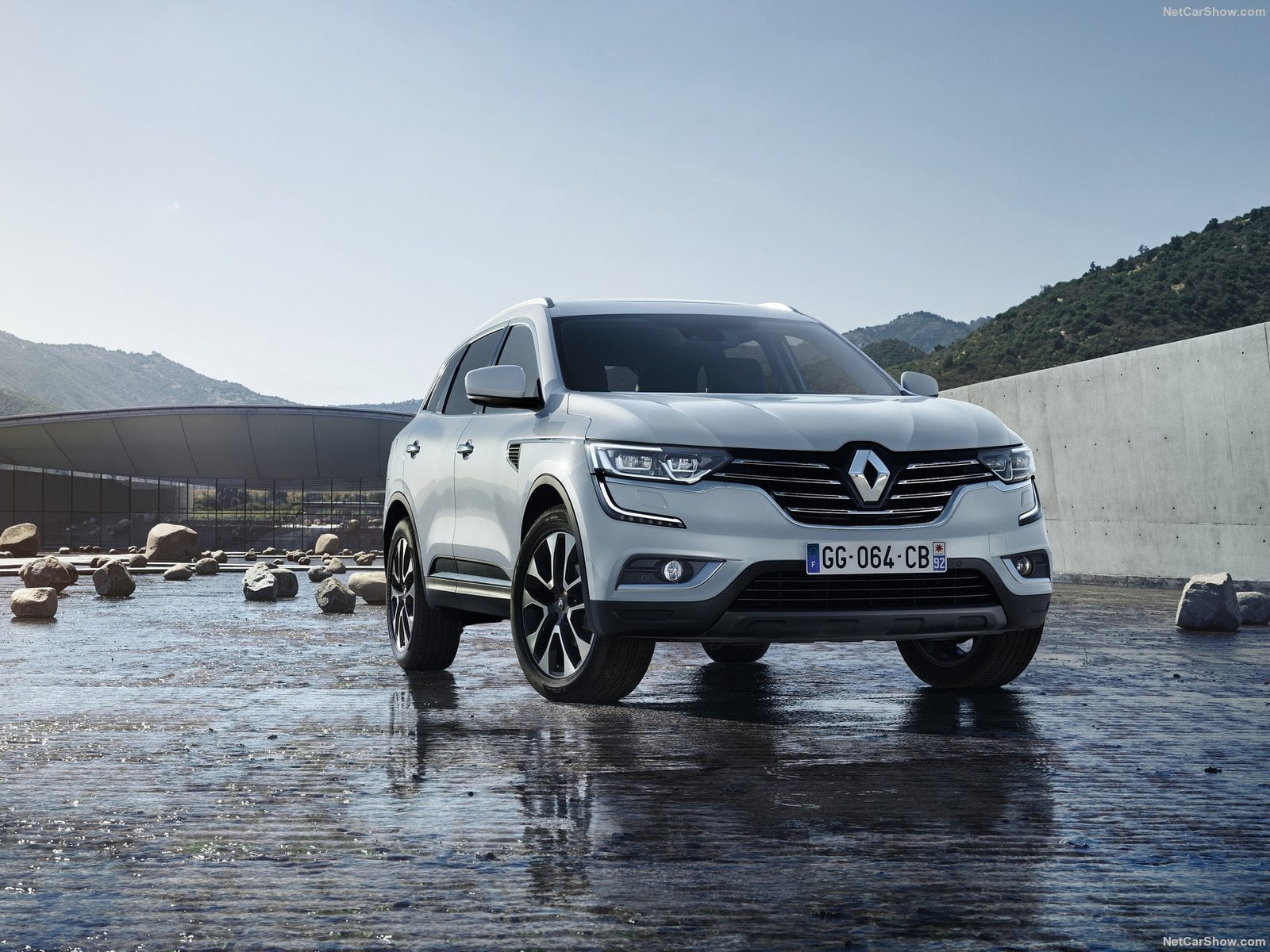 Turkey Autos Market in April 2016 decreased 7.8%. Renault jumped in first place, overtaking the German rival Volkswagen thanks to strong sales on the Fluence, best-selling model in the country.
Prime Minister Ahmet Davutoglu stated on 5 May that he will step down following an extraordinary meeting of the AKP scheduled for 22 May. Davutoglu lost a political struggle against President Recep Tayyip Erdogan. The leaders had clashed on a series of topics, which included their economic views, the conflict with the Kurds and Davutoglu's less enthusiastic support regarding shifting the country to a presidential system.
Moreover, the agreement on the refugee crisis between Turkey and the European Union bolstered Davutoglu's popularity, which was seen as a threat to Erdogan's previously unquestioned authority. In this regard, as the deal was Davutoglu's personal project, it is not clear whether Erdogan will move forward with some of the reforms included in the pact that are needed for the deal to be implemented.
As reported by the O.D.D., Otomotiv Distribütörleri Derneği (Car Distributors Association in Turkey), The Turkish car market slowed down in March and April. In March the decline in sales was limited at 0.4 % with 82.948 sales, while in April the lost was 7.8% with 84.447 units.
Year to date 2016 sales had been 252.933, down 4.5%.
In April Renault was the new leader with 12.075 sales (+13.3%) with 14.3% of market share, followed by Volkswagen with 10.485 units (-20.4%), Fiat with 9.521 (-10.1%),  Ford with 9.151 (-16.4%) and Opel with 4.775 (+0.5%).
As far as the Car Groups performance, the leader was Renault-Nissan with 22.3% of market share, ahead of Volkswagen with 20.6%, FCA with 11.7% and Ford with 10.8%.
The best-selling model (in this case LCVs has not been considered) was again the Renault Fluence with April sales at 4.180 (+40.6%) while the new Fiat Aegea was in second place with 3.464 units, ahead of the Toyota Corolla sedan with 3.181 (-18.5%), the Renault Clio with 3.047 (-11.9%) and the Volkswagen Passat with 2.800 sales (-9.4%).
Wishing to see the best-selling cars ranking with statistics for the top 100 models, see the report dedicated 
Research, Consulting, Data & Forecast Store
F2M covers intensively this market with several products developed to help any investigation required.
Market Researches in PDF are immediately available for download with study on the market since 2005 and with forecast up to the 2020.
Auto Data in EXCEL are immediately downloadable with annual sales volume, split by month, for all brands and all models distributed in the market. This year data are released year to date, but you will receive a monthly update until the year-end.
All these and more within our  Turkey Store
Below, you can sort our interactive tables to see data regarding Brands, Groups and Models. Please bear in mind that sales data are subject to adjustments as sources will update their information. This report is updated at the publishing date and will not be modified while the next on this subject will always have the year to date data updated.
| Rank Apr | Rank 2016 | Brand | Sales Apr | Sales YTD | Apr Var | YTD Var | Apr % | YTD % |
| --- | --- | --- | --- | --- | --- | --- | --- | --- |
| 1 | 2 | Renault | 12.075 | 34.049 | 13,3% | 12,9% | 14,3% | 13,5% |
| 2 | 1 | Volkswagen | 10.485 | 34.460 | -20,4% | -16,8% | 12,4% | 13,6% |
| 3 | 4 | Fiat | 9.521 | 27.266 | -10,1% | -10,4% | 11,3% | 10,8% |
| 4 | 3 | Ford | 9.151 | 29.619 | -16,4% | -9,4% | 10,8% | 11,7% |
| 5 | 6 | Opel | 4.775 | 12.495 | 0,5% | 4,9% | 5,7% | 4,9% |
| 6 | 5 | Hyundai | 4.608 | 14.577 | -5,2% | -1,8% | 5,5% | 5,8% |
| 7 | 7 | Toyota | 4.474 | 12.086 | -13,5% | -15,2% | 5,3% | 4,8% |
| 8 | 8 | Dacia | 4.067 | 11.496 | 15,7% | -1,5% | 4,8% | 4,5% |
| 9 | 9 | Mercedes | 2.976 | 10.082 | 6,7% | 17,0% | 3,5% | 4,0% |
| 10 | 11 | Nissan | 2.810 | 8.479 | 21,9% | 30,7% | 3,3% | 3,4% |
| 11 | 12 | Skoda | 2.663 | 7.453 | 13,1% | 13,6% | 3,2% | 2,9% |
| 12 | 10 | Peugeot | 2.571 | 8.946 | -30,6% | -7,5% | 3,0% | 3,5% |
| 13 | 14 | Citroen | 2.449 | 6.151 | -38,5% | -34,3% | 2,9% | 2,4% |
| 14 | 13 | BMW | 2.332 | 6.950 | -14,2% | -11,4% | 2,8% | 2,7% |
| 15 | 15 | Audi | 2.148 | 5.714 | 7,1% | 5,8% | 2,5% | 2,3% |
| 16 | 17 | Seat | 2.130 | 4.928 | 15,0% | 6,8% | 2,5% | 1,9% |
| 17 | 18 | Kia | 1.345 | 4.000 | -20,4% | -8,7% | 1,6% | 1,6% |
| 18 | 16 | Honda | 1.109 | 5.132 | -4,2% | 40,6% | 1,3% | 2,0% |
| 19 | 19 | Mitsubishi | 414 | 1.495 | -7,0% | -22,7% | 0,5% | 0,6% |
| 20 | 20 | Isuzu | 400 | 1.236 | 3,6% | 1,1% | 0,5% | 0,5% |
| 21 | 21 | Volvo | 335 | 1.027 | -55,4% | -48,5% | 0,4% | 0,4% |
| 22 | 23 | Jeep | 188 | 645 | -50,9% | -46,7% | 0,2% | 0,3% |
| 23 | 22 | Land Rover | 186 | 681 | 97,9% | 50,7% | 0,2% | 0,3% |
| 24 | 27 | Mini | 166 | 475 | 22,1% | 38,5% | 0,2% | 0,2% |
| 25 | 25 | Iveco | 163 | 555 | -30,6% | -28,2% | 0,2% | 0,2% |
| 26 | 28 | Mazda | 157 | 388 | 80,5% | 59,7% | 0,2% | 0,2% |
| 27 | 24 | Karsan | 155 | 622 | -38,5% | -5,5% | 0,2% | 0,2% |
| 28 | 29 | Suzuki | 151 | 352 | 439,3% | 282,6% | 0,2% | 0,1% |
| 29 | 26 | Subaru | 148 | 485 | -15,9% | -10,5% | 0,2% | 0,2% |
| 30 | 31 | Porsche | 59 | 209 | 25,5% | 8,3% | 0,1% | 0,1% |
| 31 | 30 | Alfa Romeo | 58 | 294 | -23,7% | 30,1% | 0,1% | 0,1% |
| 32 | 32 | SsangYong | 53 | 156 | -47,0% | -52,7% | 0,1% | 0,1% |
| 33 | 33 | DS | 35 | 119 | | | | |
| 34 | 34 | Jaguar | 31 | 110 | 342,9% | 34,1% | | |
| 35 | 37 | Smart | 13 | 29 | 18,2% | 3,6% | | |
| 36 | 36 | Proton | 12 | 39 | -82,9% | -83,2% | | |
| 37 | 35 | Chery | 9 | 74 | -76,9% | -50,3% | | |
| 38 | 38 | Lexus | 7 | 13 | | | | |
| 39 | 38 | Maserati | 5 | 13 | -44,4% | -18,8% | | |
| 40 | 39 | Aston Martin | 4 | 9 | | | | |
| 40 | 41 | Infiniti | 4 | 4 | #DIV/0! | 33,3% | | |
| 40 | 40 | Ferrari | 4 | 8 | 100,0% | 166,7% | | |
| 41 | 42 | Lamborghini | 1 | 2 | 0,0% | -60,0% | | |
| Rank Apr | Rank 2016 | Group | Sales Apr | Sales YTD | Apr Var | YTD Var | Apr % | YTD % |
| --- | --- | --- | --- | --- | --- | --- | --- | --- |
| 1 | 1 | Renault-Nissan | 18.956 | 54.028 | 15,0% | 11,8% | 22,4% | 21,4% |
| 2 | 2 | Volkswagen | 17.486 | 52.767 | -10,0% | -9,3% | 20,7% | 20,9% |
| 3 | 4 | FCA | 9.939 | 28.781 | -12,0% | -11,8% | 11,8% | 11,4% |
| 4 | 3 | Ford | 9.151 | 29.619 | -16,4% | -9,4% | 10,8% | 11,7% |
| 5 | 5 | Hyundai-Kia | 5.953 | 18.577 | -9,1% | -3,3% | 7,0% | 7,3% |
| 6 | 6 | PSA | 5.055 | 15.216 | -34,2% | -20,1% | 6,0% | 6,0% |
| 7 | 7 | General Motors | 4.775 | 12.495 | 0,5% | 4,9% | 5,7% | 4,9% |
| 8 | 8 | Toyota | 4.481 | 12.099 | -13,4% | -15,1% | 5,3% | 4,8% |
| 9 | 9 | Mercedes Daimler | 2.989 | 10.111 | 6,8% | 17,0% | 3,5% | 4,0% |
| 10 | 10 | BMW | 2.498 | 7.425 | -12,4% | -9,3% | 3,0% | 2,9% |
| Rank Apr | Rank YTD | Model | Sales Apr | Sales YTD | Apr Var | YTD Var | Apr % | YTD % |
| --- | --- | --- | --- | --- | --- | --- | --- | --- |
| 1 | 1 | Renault Fluence | 4.180 | 11.673 | 40,6% | 9,6% | 6,3% | 6,0% |
| 2 | 2 | Fiat Egea | 3.464 | 9.401 | | | 5,2% | 4,8% |
| 3 | 3 | Toyota Corolla sedan | 3.181 | 8.243 | -18,5% | -4,8% | 4,8% | 4,2% |
| 4 | 4 | Renault Clio | 3.047 | 7.805 | -11,9% | -25,2% | 4,6% | 4,0% |
| 5 | 5 | Volkswagen Passat | 2.800 | 7.747 | -9,4% | -4,8% | 4,2% | 4,0% |
| 6 | 8 | Opel Astra sedan | 2.769 | 6.409 | 275,5% | 185,7% | 4,2% | 3,3% |
| 6 | 20 | Opel Astra HB | 2.769 | 2.769 | -64,5% | 20,4% | 4,2% | 1,4% |
| 7 | 12 | Ford Focus | 2.209 | 4.640 | 475,0% | 590,3% | 3,3% | 2,4% |
| 8 | 6 | Renault Symbol | 2.017 | 7.235 | 43,5% | 29,6% | 3,0% | 3,7% |
| 9 | 10 | Hyundai i20 | 1.993 | 5.971 | -28,2% | -36,0% | 3,0% | 3,1% |
| 10 | 9 | Volkswagen Golf | 1.912 | 6.276 | -8,4% | -10,7% | 2,9% | 3,2% |
| 11 | 7 | Volkswagen Polo | 1.745 | 6.535 | -9,5% | -32,7% | 2,6% | 3,3% |
| 12 | 11 | Nissan Qashqai | 1.688 | 4.710 | 2,9% | -0,1% | 2,5% | 2,4% |
| 13 | 15 | Dacia Sandero | 1.506 | 3.643 | 72,1% | 100,8% | 2,3% | 1,9% |
| 14 | 13 | Dacia Duster | 1.309 | 4.255 | 5,5% | -4,2% | 2,0% | 2,2% |
| 15 | 18 | Seat Leon | 1.268 | 2.986 | 21,2% | 75,4% | 1,9% | 1,5% |
| 16 | 17 | Citroen C-Elysée | 1.251 | 3.013 | -9,4% | -13,7% | 1,9% | 1,5% |
| 17 | 16 | Opel Corsa | 1.231 | 3.207 | -24,1% | 13,9% | 1,8% | 1,6% |
| 18 | 19 | Skoda Octavia | 1.094 | 2.921 | -1,1% | 8,0% | 1,6% | 1,5% |
| 19 | 14 | Peugeot 301 | 1.061 | 3.740 | 15,1% | -12,0% | 1,6% | 1,9% |
| 20 | 27 | Audi A3 | 967 | 2.383 | -29,4% | -28,1% | 1,5% | 1,2% |
(342)