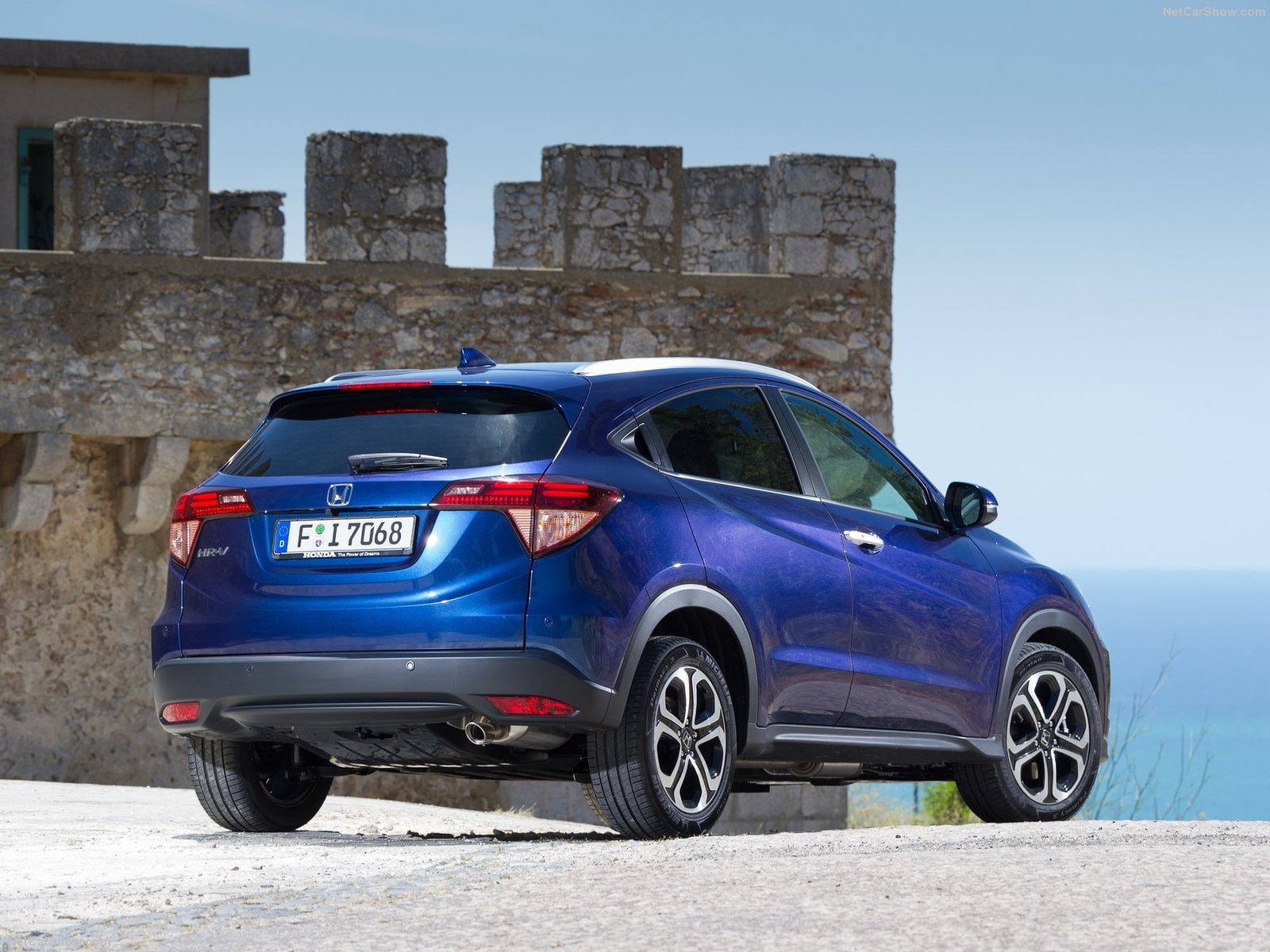 Turkey Autos Market starts the 2016 down following the impressive all time record scored last year. In January – February domestic demand declined 4.9%. The new Fiat Aegea produced at full capacity and already in second place.
The series of economic sanctions that Russia imposed against Turkey following the shooting down of a Russian fighter jet on 24 November came into force on 1 January. They affect a wide range of areas spanning from agricultural products, charter holidays to Turkey and include banning Turkish companies from signing new construction projects in Russia.
While the sanctions' immediate effect on the economy has yet to be seen, Turkish officials reckon that they could cost the country as much as USD 9.0 billion a year. Moreover, on 29 January, Turkey denounced Russia for violating its airspace, adding to an already-entangled political situation.
In the economic field, while the economy showed surprising resilience in 2015, there are signs suggesting that growth has likely lost some steam at the outset of the year due to soaring inflation and rising geopolitical risks.
As reported by the O.D.D., Otomotiv Distribütörleri Derneği (Car Distributors Association in Turkey), the domestic market started the year slow. Indeed, the phenomenal boom that pushed the Turkish market to hit in the 2015 the all time record sales ended in last September with cumulative sales in the last four month of the last year raising only 1%.
In January-February 2016 sales went down 4.9% with 85.538 units.
Volkswagen has confirmed the leadership with 80154 sales in the February (-14.9%) with 15.4% of market share, followed by Ford  with 6.940 units (-7.6%), Renault with 6.162 (+5..3%),  Fiat with 5.502 (-12.5%), Hyundai with 3.101 (+2.6%), Opel with 2.521 (+12.6%), Toyota with 2.501 (-9.1%) and Mercedes with 2.250 (+24.4%) reporting a really good start.
As in the Q4 2015, the best-selling model (in this case LCVs has not been considered) was the Renault Fluence with February sales at 2.124 (+90.8%) while the new Fiat Aegea jumped in second place with 1.866 units, ahead of the Volkswagen Polo with 1.830 (+3.6%), the Volkswagen Passat with 1.736 (-7.2%) and the Toyota Corolla, the leader last year, with 1.697 sales (-6.5%).
Wishing to see the best-selling cars ranking with statistics for the top 100 models, see the report dedicated, while if you need deep historical data review plus market outlook to 2020 with forecast by segment and brands, see here
Below, you can sort our interactive tables to see data regarding Brands, Groups and Models. Please bear in mind that sales data are subject to adjustments as sources will update their information. This report is updated at the publishing date and will not be modified while the next on this subject will always have the year to date data updated.
| Rank Feb | Rank 2016 | Brand | Sales Feb | Sales 2016 | Feb Var | Share Feb | Share 2016 |
| --- | --- | --- | --- | --- | --- | --- | --- |
| 1 | 1 | Volkswagen | 8.154 | 12.682 | -14,3% | 15,4% | 14,8% |
| 2 | 2 | Ford | 6.940 | 10.710 | -7,6% | 13,1% | 12,5% |
| 3 | 3 | Renault | 6.162 | 10.681 | 5,3% | 11,7% | 12,5% |
| 4 | 4 | Fiat | 5.502 | 9.345 | -12,5% | 10,4% | 10,9% |
| 5 | 5 | Hyundai | 3.101 | 5.402 | 2,6% | 5,9% | 6,3% |
| 6 | 7 | Opel | 2.521 | 3.784 | 12,6% | 4,8% | 4,4% |
| 7 | 6 | Toyota | 2.501 | 3.982 | -9,1% | 4,7% | 4,7% |
| 8 | 8 | Mercedes | 2.250 | 3.701 | 24,4% | 4,3% | 4,3% |
| 9 | 9 | Dacia | 2.191 | 3.647 | -13,4% | 4,1% | 4,3% |
| 10 | 10 | Peugeot | 2.105 | 3.216 | 18,8% | 4,0% | 3,8% |
| 11 | 11 | BMW | 2.042 | 2.538 | 32,9% | 3,9% | 3,0% |
| 12 | 12 | Nissan | 1.534 | 2.505 | 11,8% | 2,9% | 2,9% |
| 13 | 13 | Skoda | 1.435 | 2.150 | -8,5% | 2,7% | 2,5% |
| 14 | 14 | Audi | 1.200 | 2.111 | 8,8% | 2,3% | 2,5% |
| 15 | 15 | Honda | 1.179 | 1.916 | 53,1% | 2,2% | 2,2% |
| 16 | 16 | Seat | 853 | 1.355 | -22,7% | 1,6% | 1,6% |
| 17 | 18 | Kia | 770 | 1.188 | -14,2% | 1,5% | 1,4% |
| 18 | 17 | Citroen | 619 | 1.261 | -62,0% | 1,2% | 1,5% |
| 19 | 19 | Mitsubishi | 257 | 645 | -35,4% | 0,5% | 0,8% |
| 20 | 20 | Isuzu | 238 | 501 | -3,3% | 0,5% | 0,6% |
| 21 | 21 | Volvo | 194 | 381 | -33,1% | 0,4% | 0,4% |
| 22 | 23 | Jeep | 161 | 253 | -42,7% | 0,3% | 0,3% |
| 23 | 22 | Karsan | 159 | 290 | 48,6% | 0,3% | 0,3% |
| 24 | 26 | Land Rover | 131 | 177 | 50,6% | 0,2% | 0,2% |
| 24 | 24 | Iveco | 131 | 219 | -5,8% | 0,2% | 0,3% |
| 25 | 25 | Subaru | 112 | 185 | 180,0% | 0,2% | 0,2% |
| 26 | 30 | Alfa Romeo | 75 | 87 | 27,1% | 0,1% | 0,1% |
| 27 | 27 | Mini | 74 | 175 | 57,4% | 0,1% | 0,2% |
| 28 | 28 | Mazda | 67 | 117 | -16,3% | 0,1% | 0,1% |
| 29 | 29 | Porsche | 40 | 95 | -16,7% | 0,1% | 0,1% |
| 30 | 34 | DS | 34 | 42 | #DIV/0! | 0,1% | 0,0% |
| 31 | 32 | SsangYong | 28 | 50 | -49,1% | 0,1% | 0,1% |
| 32 | 33 | Jaguar | 25 | 45 | 0,0% | 0,0% | 0,1% |
| 33 | 31 | Chery | 23 | 53 | -39,5% | 0,0% | 0,1% |
| 34 | 35 | Proton | 7 | 17 | -82,5% | 0,0% | 0,0% |
| 35 | 37 | Maserati | 6 | 7 | 200,0% | 0,0% | 0,0% |
| 36 | 40 | Lamborghini | 1 | 1 | 0,0% | 0,0% | 0,0% |
| 36 | 39 | Aston Martin | 1 | 3 | #DIV/0! | 0,0% | 0,0% |
| 36 | 38 | Ferrari | 1 | 4 | #DIV/0! | 0,0% | 0,0% |
| 36 | 40 | Bentley | 1 | 1 | -75,0% | 0,0% | 0,0% |
| Rank Feb | Rank 2016 | Brand | Sales Feb | Sales 2016 | Feb Var | Share Feb | Share 2016 |
| --- | --- | --- | --- | --- | --- | --- | --- |
| 1 | 1 | Volkswagen | 11.684 | 18.395 | -12,4% | 22,1% | 21,5% |
| 2 | 2 | Renault-Nissan | 9.887 | 16.833 | 1,3% | 18,7% | 19,7% |
| 3 | 3 | Ford | 6.940 | 10.710 | -7,6% | 13,1% | 12,5% |
| 4 | 4 | FCA | 5.876 | 9.915 | -13,2% | 11,1% | 11,6% |
| 5 | 5 | Hyundai-Kia | 3.871 | 6.590 | -1,3% | 7,3% | 7,7% |
| 6 | 6 | PSA | 2.758 | 4.519 | -18,9% | 5,2% | 5,3% |
| 7 | 8 | General Motors | 2.521 | 3.784 | 12,6% | 4,8% | 4,4% |
| 8 | 7 | Toyota | 2.501 | 3.982 | -9,1% | 4,7% | 4,7% |
| 9 | 9 | Mercedes Daimler | 2.250 | 3.701 | 24,2% | 4,3% | 4,3% |
| 10 | 10 | BMW | 2.116 | 2.713 | 33,7% | 4,0% | 3,2% |
| Rank Feb | Rank 2016 | Models | Sales Feb | Sales 2016 | Feb Var. | Share Feb | Share 2016 |
| --- | --- | --- | --- | --- | --- | --- | --- |
| 1 | 1 | Renault Fluence | 2.124 | 3.693 | 90,8% | 5,2% | 5,8% |
| 2 | 3 | Fiat Egea | 1.866 | 2.937 | | 4,6% | 4,6% |
| 3 | 4 | Volkswagen Polo | 1.830 | 2.634 | 3,6% | 4,5% | 4,1% |
| 4 | 5 | Volkswagen Passat | 1.736 | 2.403 | -7,2% | 4,3% | 3,8% |
| 5 | 2 | Toyota Corolla sedan | 1.697 | 2.967 | -25,0% | 4,2% | 4,6% |
| 6 | 8 | Volkswagen Golf | 1.656 | 2.287 | -6,5% | 4,1% | 3,6% |
| 7 | 11 | Ford Focus sedan | 1.389 | 1.618 | 54,3% | 3,4% | 2,5% |
| 8 | 6 | Hyundai i20 | 1.369 | 2.335 | -21,5% | 3,4% | 3,6% |
| 9 | 9 | Renault Symbol | 1.359 | 2.106 | 49,7% | 3,3% | 3,3% |
| 10 | 10 | Opel Astra HB | 1.208 | 1.706 | -32,9% | 3,0% | 2,7% |
| 11 | 7 | Renault Clio | 1.123 | 2.314 | -30,2% | 2,8% | 3,6% |
| 12 | 12 | Dacia Duster | 965 | 1.408 | 9,7% | 2,4% | 2,2% |
| 13 | 13 | Nissan Qashqai | 816 | 1.226 | -18,0% | 2,0% | 1,9% |
| 14 | 21 | Peugeot 301 | 719 | 962 | 51,1% | 1,8% | 1,5% |
| 15 | 25 | Opel Corsa | 702 | 839 | -37,7% | 1,7% | 1,3% |
| 16 | 19 | Ford Fiesta | 690 | 989 | 4,9% | 1,7% | 1,5% |
| 17 | 20 | Honda CR-V | 639 | 968 | 269,4% | 1,6% | 1,5% |
| 18 | 17 | Hyundai Tucson | 603 | 1.070 | | 1,5% | 1,7% |
| 19 | 18 | Dacia Logan | 600 | 1.000 | 24,2% | 1,5% | 1,6% |
| 20 | 32 | BMW 3 Series | 598 | 700 | 40,7% | 1,5% | 1,1% |
| 21 | 15 | Dacia Sandero | 595 | 1.133 | 13,5% | 1,5% | 1,8% |
| 22 | 14 | Hyundai Accent sedan | 586 | 1.140 | 0,7% | 1,4% | 1,8% |
| 23 | 22 | Seat Leon | 568 | 928 | -8,1% | 1,4% | 1,4% |
| 24 | 16 | Mercedes C Class | 566 | 1.104 | 2,7% | 1,4% | 1,7% |
| 25 | 28 | Skoda Superb | 561 | 796 | 38,5% | 1,4% | 1,2% |
| 26 | 24 | Fiat Linea | 539 | 889 | -77,7% | 1,3% | 1,4% |
| 27 | 23 | Honda Civic sedan | 530 | 914 | -24,6% | 1,3% | 1,4% |
| 28 | 27 | Skoda Octavia | 483 | 803 | -28,0% | 1,2% | 1,3% |
| 29 | 33 | Nissan Micra | 462 | 669 | 84,8% | 1,1% | 1,0% |
| 30 | 31 | Mercedes E Class | 457 | 720 | 814,0% | 1,1% | 1,1% |
| 31 | 29 | Audi A3 | 443 | 792 | -41,3% | 1,1% | 1,2% |
| 32 | 34 | BMW 5 Series | 440 | 598 | -6,0% | 1,1% | 0,9% |
| 33 | 30 | Renault Kadjar | 409 | 766 | #DIV/0! | 1,0% | 1,2% |
| 34 | 32 | Ford Focus | 400 | 700 | 113,9% | 1,0% | 1,1% |
| 35 | 39 | Toyota Auris | 369 | 445 | -13,8% | 0,9% | 0,7% |
| 36 | 26 | Opel Insignia | 364 | 804 | 628,0% | 0,9% | 1,3% |
| 37 | 43 | Peugeot 308 | 322 | 384 | 43,8% | 0,8% | 0,6% |
| 38 | 44 | Renault Mégane | 320 | 378 | -65,5% | 0,8% | 0,6% |
| 39 | 42 | Kia Sportage | 287 | 416 | -36,9% | 0,7% | 0,6% |
| 40 | 35 | Citroen C-Elysée | 254 | 527 | -56,2% | 0,6% | 0,8% |
(460)