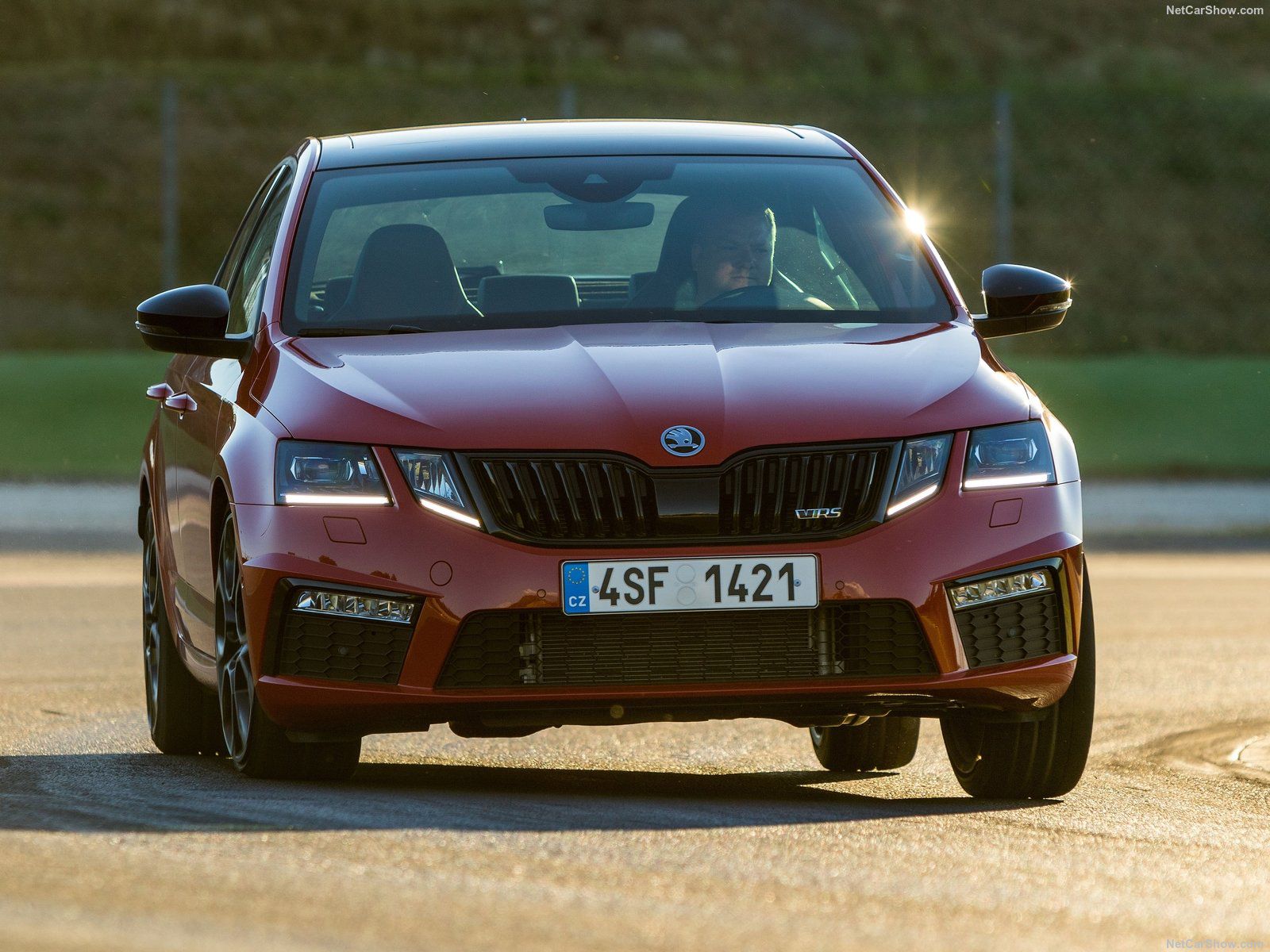 Turkey best selling cars ranking in 2018 is still led by the Fiat Egea, despite a great start from the main rival, the Renault Megane, losing speed during last months. The Honda Civic gains the 4th position ahead of the Toyota Corolla.
In the 2018, worsening on economic and social environment, huge inflation and currency depreciation hit the domestic demand even in the automotive sector. Indeed, sales started falling in April with double-digit drops, keeping the negative trend for the rest of the year. Thus, the 2018 registered the lowest volume since 2009, ending the year with 620.937 units, down a disappointing 35.1%.
The Fiat Egea is again the market leader, following the two years of leadership (both in 2016 & 2017), with 36.649 sales (-23.2%).
Second was the Renault Megane which sales have been 31.502 (-27.5%). This mode performed with a disappointing score in recent months, progressively eroding the wide gap gained in the start of the year and finally been overtaken by the main rival, the Fiat Egea.
In third place the Renault Clio with 26.460 units (-28.8%).
In fourth place the Honda Civic, up 7 spots, with 25.139 units (+31%).
Behind, the Toyota Corolla with 23.576 (-11.5%) and the Volkswagen Passat with 22.322 sales (-24.7%).
In seventh place the Nissan Qashqai with 14.962 (-24.4%) followed by the Dacia Duster with 12.951 units (-23.7%), the Ford Focus with 10.722 (-41.3%)  and in 10th place by the Opel Astra, up 6 spots, with 12.409 (-54.1%).
Research, Consulting, Data & Forecast Store
F2M covers intensively this market with several products developed to help any investigation required. Market Researches in PDF are immediately available for download with study on the market since 2005 and with forecast up to the 2025. AutoData in EXCEL are immediately downloadable with annual sales volume, split by month, for all brands and all models distributed in the market. This year data are released year to date, but you will receive a monthly update until the year-end.  See details within  Turkey Corner Store
| Rank 2018 | Rank 2017 | Model | Sales 2018 | Sales 2017 | '+/- 2018 |
| --- | --- | --- | --- | --- | --- |
| 1 | 1 | Fiat Egea | 36.649 | 47.704 | -23,2% |
| 2 | 2 | Renault Mégane | 31.502 | 43.480 | -27,5% |
| 3 | 3 | Renault Clio | 26.460 | 37.161 | -28,8% |
| 4 | 12 | Honda Civic | 25.139 | 19.195 | 31,0% |
| 5 | 6 | Toyota Corolla | 23.576 | 26.650 | -11,5% |
| 6 | 4 | Volkswagen Passat | 22.322 | 29.627 | -24,7% |
| 7 | 11 | Nissan Qashqai | 14.962 | 19.771 | -24,3% |
| 8 | 15 | Dacia Duster | 12.951 | 16.970 | -23,7% |
| 9 | 8 | Ford Focus | 12.933 | 22.038 | -41,3% |
| 10 | 5 | Opel Astra | 12.409 | 27.059 | -54,1% |
| 11 | 16 | Peugeot 301 | 11.873 | 15.813 | -24,9% |
| 12 | 7 | Renault Symbol | 11.668 | 22.052 | -47,1% |
| 13 | 9 | Hyundai i20 | 11.153 | 20.631 | -45,9% |
| 14 | 10 | Volkswagen Polo | 9.892 | 20.484 | -51,7% |
| 15 | 13 | Dacia Sandero | 9.186 | 18.706 | -50,9% |
| 16 | 14 | Volkswagen Golf | 8.706 | 18.102 | -51,9% |
| 17 | 31 | Peugeot 3008 | 8.063 | 6.395 | 26,1% |
| 18 | 25 | Skoda Superb | 7.871 | 8.423 | -6,6% |
| 19 | 23 | Skoda Octavia | 7.250 | 9.142 | -20,7% |
| 20 | 17 | Hyundai Accent | 6.479 | 11.947 | -45,8% |
| 21 | 28 | Hyundai Tucson | 6.313 | 7.697 | -18,0% |
| 22 | 24 | Volkswagen Tiguan | 6.268 | 8.847 | -29,2% |
| 23 | 21 | Seat Leon | 6.099 | 10.350 | -41,1% |
| 24 | 18 | Mercedes C Class | 5.861 | 11.646 | -49,7% |
| 25 | 20 | Citroen C-Elysée | 5.498 | 10.903 | -49,6% |
| 26 | 22 | Audi A3 | 5.209 | 9.227 | -43,5% |
| 27 | 36 | Ford Kuga | 4.436 | 5.204 | -14,8% |
| 28 | 50 | Nissan X-Trail | 4.307 | 3.243 | 32,8% |
| 29 | 37 | Hyundai Elantra | 4.157 | 5.075 | -18,1% |
| 30 | 35 | Nissan Micra | 3.786 | 5.267 | -28,1% |
| 31 | 30 | Dacia Dokker | 3.725 | 6.456 | -42,3% |
| 32 | 33 | Toyota C-HR | 3.691 | 6.278 | -41,2% |
| 33 | 32 | Mercedes E Class | 3.634 | 6.327 | -42,6% |
| 34 | 38 | Renault Kadjar | 3.580 | 5.063 | -29,3% |
| 35 | 29 | Opel Corsa | 3.326 | 7.514 | -55,7% |
| 36 | 27 | BMW 5 Series | 3.288 | 7.970 | -58,7% |
| 37 | 39 | Audi A4 | 3.094 | 4.786 | -35,4% |
| 38 | 41 | BMW 3 Series | 3.034 | 4.337 | -30,0% |
| 39 | 46 | Kia Sportage | 2.815 | 3.845 | -26,8% |
| 40 | 44 | Dacia Lodgy | 2.684 | 4.027 | -33,3% |
| 41 | 56 | Skoda Fabia | 2.515 | 2.637 | -4,6% |
| 42 | 40 | Honda CR-V | 2.512 | 4.357 | -42,3% |
| 43 | 49 | Kia Cerato | 2.442 | 3.273 | -25,4% |
| 44 | 45 | Suzuki Vitara | 2.361 | 3.924 | -39,8% |
| 45 | 48 | Renault Captur | 2.325 | 3.325 | -30,1% |
| 46 | 76 | Volvo S60 | 2.236 | 1.168 | 91,4% |
| 47 | 34 | Opel Insignia | 2.235 | 5.780 | -61,3% |
| 48 | 42 | Seat Ibiza | 2.214 | 4.237 | -47,7% |
| 49 | 51 | BMW 1 Series | 2.137 | 3.099 | -31,0% |
| 50 | 64 | Mercedes A Class | 1.953 | 2.113 | -7,6% |
| 51 | 202 | Skoda Karoq | 1.926 | - | |
| 52 | 26 | Fiat Linea | 1.858 | 8.337 | -77,7% |
| 53 | 43 | Ford Fiesta | 1.823 | 4.219 | -56,8% |
| 54 | 65 | Jeep Renegade | 1.641 | 1.960 | -16,3% |
| 55 | 19 | Volkswagen Jetta | 1.620 | 11.420 | -85,8% |
| 56 | 53 | Toyota Yaris | 1.584 | 3.083 | -48,6% |
| 57 | 54 | Audi A6 | 1.566 | 2.674 | -41,4% |
| 58 | 73 | BMW X1 | 1.534 | 1.189 | 29,0% |
| 59 | 116 | Opel Grandland X | 1.494 | 330 | 352,7% |
| 60 | 47 | Toyota Auris | 1.461 | 3.650 | -60,0% |
| 61 | 58 | Kia Rio | 1.416 | 2.467 | -42,6% |
| 62 | 61 | Peugeot 2008 | 1.393 | 2.248 | -38,0% |
| 63 | 62 | Dacia Logan MCV | 1.372 | 2.211 | -37,9% |
| 64 | 74 | Volvo V40 | 1.368 | 1.181 | 15,8% |
| 65 | 57 | Audi A5 | 1.341 | 2.491 | -46,2% |
| 66 | 55 | Nissan Juke | 1.318 | 2.654 | -50,3% |
| 67 | 71 | Peugeot 308 | 1.298 | 1.766 | -26,5% |
| 68 | 87 | Seat Ateca | 1.170 | 864 | 35,4% |
| 69 | 52 | Opel Mokka X | 1.137 | 3.095 | -63,3% |
| 70 | 93 | Peugeot 5008 | 1.083 | 676 | 60,2% |
| 71 | 79 | Audi Q2 | 1.048 | 1.084 | -3,3% |
| 72 | 67 | Skoda Kodiaq | 1.009 | 1.944 | -48,1% |
| 73 | 59 | Peugeot 208 | 981 | 2.383 | -58,8% |
| 74 | 70 | Hyundai i10 | 956 | 1.809 | -47,2% |
| 75 | 63 | Citroen C3 | 900 | 2.188 | -58,9% |
| 76 | 114 | volkswagen Arteon | 832 | 345 | 141,2% |
| 77 | 66 | Renault Talisman | 823 | 1.950 | -57,8% |
| 78 | 202 | Ford Ecosport | 811 | - | |
| 79 | 68 | Hyundai i30 | 803 | 1.942 | -58,7% |
| 80 | 69 | Mercedes CLA | 782 | 1.911 | -59,1% |
| 81 | 60 | Skoda Rapid | 769 | 2.354 | -67,3% |
| 82 | 113 | BMW X3 | 766 | 353 | 117,0% |
| 83 | 95 | Mini Countryman | 763 | 650 | 17,4% |
| 84 | 72 | BMW 4 Series | 745 | 1.207 | -38,3% |
| 85 | 202 | Hyundai Kona | 740 | - | |
| 86 | 81 | Citroen C4 Cactus | 738 | 963 | -23,4% |
| 87 | 78 | Mercedes GLC | 719 | 1.098 | -34,5% |
| 88 | 92 | Subaru XV | 718 | 683 | 5,1% |
| 89 | 141 | Jeep Compass | 715 | 139 | 414,4% |
| 90 | 146 | Seat Arona | 703 | 113 | 522,1% |
| 91 | 96 | Volvo XC90 | 699 | 606 | 15,3% |
| 92 | 85 | Volvo XC60 | 681 | 906 | -24,8% |
| 93 | 84 | Honda Jazz | 654 | 912 | -28,3% |
| 94 | 88 | Subaru Forester | 609 | 803 | -24,2% |
| 95 | 90 | BMW X5 | 570 | 767 | -25,7% |
| 96 | 89 | Mini | 562 | 775 | -27,5% |
| 97 | 75 | Mercedes GLA | 533 | 1.180 | -54,8% |
| 98 | 98 | Volvo S90 | 499 | 599 | -16,7% |
| 99 | 110 | Renault Koleos | 494 | 381 | 29,7% |
| 100 | 129 | Suzuki Baleno | 443 | 221 | 100,5% |
(19)