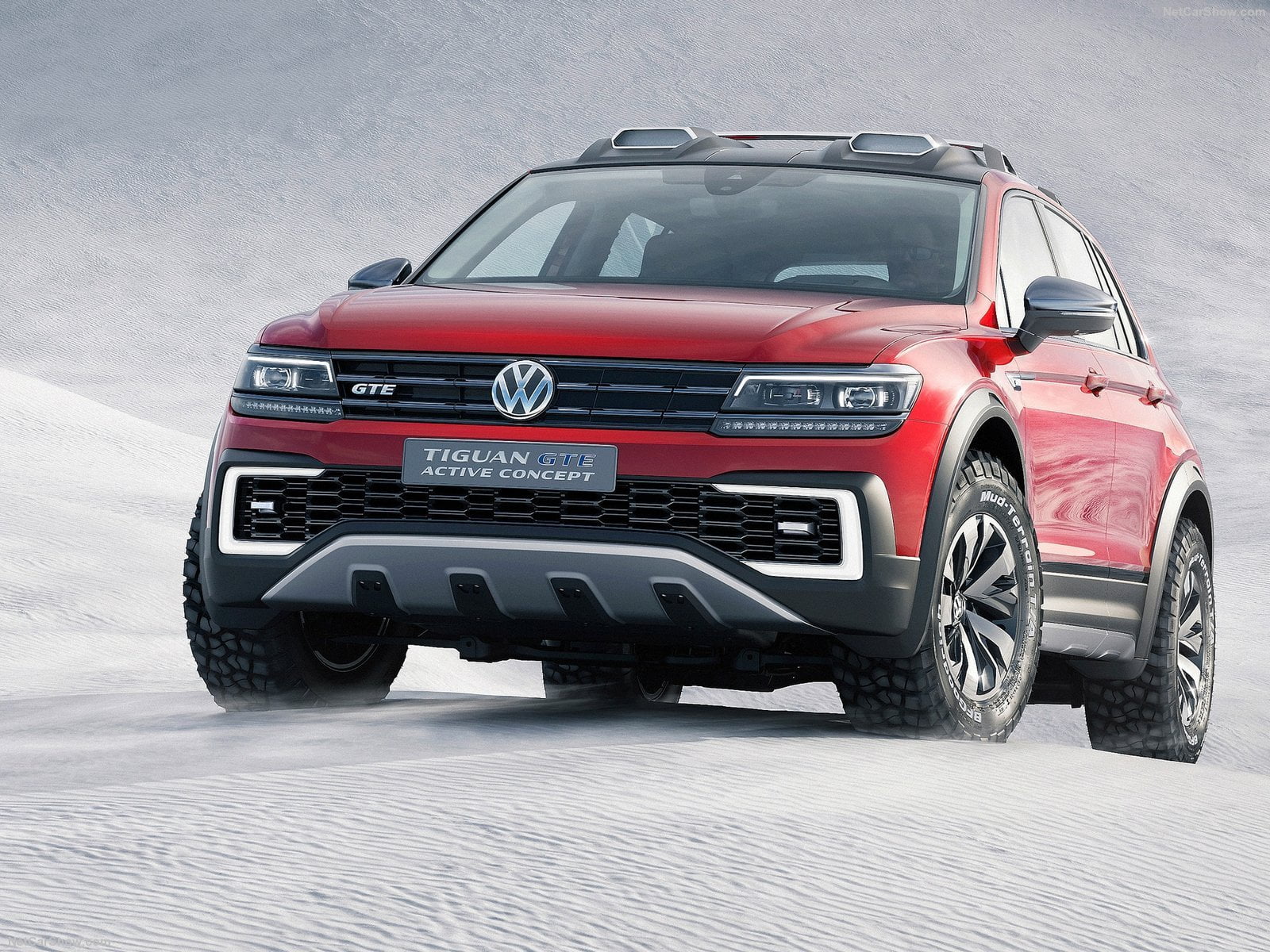 Turkey Cars Market in 2015 celebrates the new all time record not far from the 1 million wall. Despite recent months were reported flat, the industry boomed 26% advancing in 18th place in the World's ranking.
Turkey's economy defied all expectations and showed strong resilience in Q3 despite the inflamed political turmoil following June's elections, which resulted in a hung parliament and dampened economic sentiment. GDP expanded 4.0% annually in Q3, which was above the 3.8% tallied in Q2. More recent data suggest that positive spillovers from November's election carried into the final quarter of 2015.
In December, the manufacturing PMI hit a 13-month high and, despite moderating, business sentiment remained in positive territory. In recent months the government decided to intensify its offensive against Kurdish insurgents who have declared some neighborhoods in parts of southeastern Turkey "outside" the authority of the state. While this operation has been limited to certain cities thus far, if sustained it has the potential to escalate further and to add to an already entangled geopolitical situation.
Despite during the last four months the market has been reported flat, during the 2015 the Turkish automotive industry flourished with a grow above any observer's expectations.
As reported by the O.D.D., Otomotiv Distribütörleri Derneği (Car Distributors Association in Turkey), during the year light vehicles (cars plus LCVs) sales had been 968.015,  (+26.1%) establishing the new all time record outpacing the previous, fixed in the 2011, by 104.000 units.
The crucial 1 million level is very close now, but according to our forecast will not be passed next year when the market is foreseen weak.
Volkswagen has confirmed the leadership with 139.043 sales in the year (+28.0%) with 14.4% of market share. Thanks to a roaring +36.6%, mainly driven by LCVs models, Ford advanced two spots n second place with 118.640 units, just ahead of Renault with 117.363 (+18.9%) and Fiat with 109.490 (+22.8%).
Volkswagen led the ranking at group wise as well with 20.6% of market share followed by Renault Nissan with 19.5% and Ford with 12.3%.
The Toyota Corolla was the best-selling model (in this case LCVs has not been considered) with 35.237 sales (+50.2%) ahead of the Fiat Linea with 35.041 (+8.7%) and the Renault Fluence with 33.764 (+4.7%).
Wishing to see the best-selling cars ranking with statistics for the top 100 models, see the report dedicated.
Research, Consulting, Data & Forecast Store
F2M covers intensively this market with several products developed to help any investigation required.
Market Researches in PDF are immediately available for download with study on the market since 2005 and with forecast up to the 2020.
Auto Data in EXCEL are immediately downloadable with annual sales volume, split by month, for all brands and all models distributed in the market. This year data are released year to date, but you will receive a monthly update until the year-end.
All these and more within our  Turkey Store
Below, you can sort our interactive tables to see data regarding Brands, Groups and Models. Please bear in mind that sales data are subject to adjustments as sources will update their information. This report is updated at the publishing date and will not be modified while the next on this subject will always have the year to date data updated.
| Rank Dec | Rank 2015 | Brand | Sales Dec | Sales 2015 | Dec Var | 2015 Var | Share Dec | Share 2015 |
| --- | --- | --- | --- | --- | --- | --- | --- | --- |
| 4 | 1 | Volkswagen | 16.415 | 139.043 | -5,2% | 28,0% | 10,5% | 14,4% |
| 3 | 2 | Ford | 19.472 | 118.640 | 5,4% | 36,6% | 12,5% | 12,3% |
| 1 | 3 | Renault | 20.879 | 117.363 | 3,8% | 18,9% | 13,4% | 12,1% |
| 2 | 4 | Fiat | 20.817 | 109.490 | 14,9% | 22,8% | 13,3% | 11,3% |
| 7 | 5 | Hyundai | 7.757 | 51.743 | -0,5% | 11,3% | 5,0% | 5,3% |
| 5 | 6 | Toyota | 9.426 | 50.924 | 21,7% | 41,5% | 6,0% | 5,3% |
| 6 | 7 | Opel | 9.087 | 47.000 | 7,9% | 19,7% | 5,8% | 4,9% |
| 8 | 8 | Dacia | 7.534 | 44.812 | 1,2% | 30,0% | 4,8% | 4,6% |
| 9 | 9 | Mercedes | 5.880 | 38.790 | 1,6% | 24,6% | 3,8% | 4,0% |
| 10 | 10 | Peugeot | 5.834 | 34.411 | 24,7% | 42,7% | 3,7% | 3,6% |
| 12 | 11 | BMW | 4.380 | 31.221 | 3,9% | 19,3% | 2,8% | 3,2% |
| 13 | 12 | Citroen | 4.075 | 28.270 | -11,8% | 26,1% | 2,6% | 2,9% |
| 11 | 13 | Nissan | 4.606 | 26.428 | 22,2% | 34,2% | 2,9% | 2,7% |
| 15 | 14 | Skoda | 3.477 | 22.107 | 44,6% | 52,1% | 2,2% | 2,3% |
| 14 | 15 | Audi | 3.830 | 20.279 | 5,9% | 13,9% | 2,5% | 2,1% |
| 17 | 16 | Kia | 2.504 | 17.983 | 17,1% | 37,5% | 1,6% | 1,9% |
| 18 | 17 | Seat | 2.082 | 16.911 | -2,1% | 33,2% | 1,3% | 1,7% |
| 16 | 18 | Honda | 2.907 | 16.278 | 19,9% | 18,0% | 1,9% | 1,7% |
| 19 | 19 | Volvo | 1.000 | 6.939 | 2,8% | 14,5% | 0,6% | 0,7% |
| 20 | 20 | Mitsubishi | 941 | 5.858 | -9,8% | 5,8% | 0,6% | 0,6% |
| 24 | 21 | Isuzu | 350 | 3.674 | -52,5% | -8,4% | 0,2% | 0,4% |
| 21 | 22 | Jeep | 562 | 3.507 | -14,5% | 78,9% | 0,4% | 0,4% |
| 22 | 23 | Iveco | 449 | 2.710 | -24,3% | 7,4% | 0,3% | 0,3% |
| 29 | 24 | Karsan | 203 | 2.124 | 61,1% | 53,8% | 0,1% | 0,2% |
| 25 | 25 | Mazda | 306 | 1.761 | 11,3% | 35,5% | 0,2% | 0,2% |
| 23 | 26 | Mini | 357 | 1.739 | 77,6% | 62,4% | 0,2% | 0,2% |
| 26 | 27 | Subaru | 240 | 1.737 | 4,3% | 23,9% | 0,2% | 0,2% |
| 27 | 28 | Land Rover | 219 | 1.577 | 16,5% | 30,7% | 0,1% | 0,2% |
| 31 | 29 | SsangYong | 53 | 908 | -72,1% | -21,5% | 0,0% | 0,1% |
| 28 | 30 | Porsche | 215 | 861 | 80,7% | 46,4% | 0,1% | 0,1% |
| 30 | 31 | Alfa Romeo | 155 | 847 | 30,3% | -12,4% | 0,1% | 0,1% |
| 36 | 32 | Proton | 10 | 500 | -93,1% | -29,3% | 0,0% | 0,1% |
| 35 | 33 | Tata | 14 | 396 | -70,2% | -4,8% | 0,0% | 0,0% |
| 33 | 34 | Chery | 31 | 394 | -11,4% | 21,2% | 0,0% | 0,0% |
| 32 | 35 | Jaguar | 52 | 336 | 5100,0% | 546,2% | 0,0% | 0,0% |
| 34 | 36 | Suzuki | 17 | 177 | -48,5% | -81,5% | 0,0% | 0,0% |
| 39 | 37 | Smart | 1 | 87 | -88,9% | 14,5% | 0,0% | 0,0% |
| 34 | 38 | Maserati | 17 | 73 | -10,5% | -12,0% | 0,0% | 0,0% |
| 38 | 39 | Infiniti | 5 | 43 | 400,0% | 616,7% | 0,0% | 0,0% |
| 40 | 40 | Geely | - | 25 | -100,0% | -73,7% | 0,0% | 0,0% |
| 38 | 41 | Bentley | 5 | 19 | -37,5% | -9,5% | 0,0% | 0,0% |
| 37 | 42 | Lexus | 9 | 13 | 350,0% | 550,0% | 0,0% | 0,0% |
| Rank Dec | Rank 2015 | Group | Sales Dec | Sales 2015 | Dec Var | 2015 Var | Share Dec | Share 2015 |
| --- | --- | --- | --- | --- | --- | --- | --- | --- |
| 1 | 2 | Renault-Nissan | 33.024 | 188.646 | 5,4% | 23,4% | 21,1% | 19,5% |
| 2 | 1 | Volkswagen | 26.024 | 199.226 | 1,7% | 29,1% | 16,7% | 20,6% |
| 3 | 4 | FCA | 22.000 | 116.639 | 12,7% | 22,9% | 14,1% | 12,0% |
| 4 | 3 | Ford | 19.472 | 118.640 | 5,4% | 36,6% | 12,5% | 12,3% |
| 5 | 5 | Hyundai-Kia | 10.261 | 69.726 | 3,3% | 17,1% | 6,6% | 7,2% |
| 6 | 6 | PSA | 9.909 | 62.681 | 6,6% | 34,7% | 6,3% | 6,5% |
| 7 | 7 | Toyota | 9.435 | 50.937 | 21,8% | 41,5% | 6,0% | 5,3% |
| 8 | 8 | General Motors | 9.087 | 47.000 | 7,9% | 18,0% | 5,8% | 4,9% |
| 9 | 9 | Mercedes Daimler | 5.881 | 38.877 | 1,4% | 24,6% | 3,8% | 4,0% |
| 10 | 10 | BMW | 4.737 | 32.960 | 7,3% | 21,0% | 3,0% | 3,4% |
| Rank Dec | Rank 2015 | Model | Sales Dec | Sales 2015 | Dec Var | 2015 Var | Share Dec | Share 2015 |
| --- | --- | --- | --- | --- | --- | --- | --- | --- |
| 1 | 6 | Opel Astra HB | 3.046 | 23.357 | 188,5% | 84,4% | 4,9% | 3,4% |
| 2 | 4 | Volkswagen Passat | 3.003 | 29.604 | -9,8% | 61,9% | 4,8% | 4,4% |
| 3 | 2 | Renault Fluence | 2.983 | 31.358 | -60,5% | -2,8% | 4,8% | 4,6% |
| 4 | 5 | Renault Clio | 2.837 | 27.692 | -37,6% | -2,5% | 4,5% | 4,1% |
| 5 | 3 | Toyota Corolla sedan | 2.150 | 30.000 | -59,6% | 27,9% | 3,4% | 4,4% |
| 6 | 7 | Volkswagen Golf | 2.028 | 22.968 | -26,1% | 45,6% | 3,2% | 3,4% |
| 7 | 11 | Volkswagen Polo | 2.014 | 20.777 | -17,1% | 4,9% | 3,2% | 3,1% |
| 8 | 1 | Fiat Linea | 1.796 | 33.475 | -69,8% | 3,8% | 2,9% | 4,9% |
| 9 | 9 | Renault Symbol | 1.695 | 21.791 | -46,5% | 6,7% | 2,7% | 3,2% |
| 10 | 8 | Ford Focus sedan | 1.677 | 22.043 | 8,9% | 19,3% | 2,7% | 3,2% |
| 11 | 13 | Nissan Qashqai | 1.544 | 15.948 | -21,2% | 46,0% | 2,5% | 2,4% |
| 12 | 14 | Dacia Duster | 1.523 | 14.240 | -47,1% | 19,9% | 2,4% | 2,1% |
| 13 | 51 | Fiat Egea | 1.486 | 3.189 | | | 2,4% | 0,5% |
| 14 | 12 | Hyundai i20 | 1.475 | 19.868 | -59,6% | 0,6% | 2,4% | 2,9% |
| 15 | 15 | Hyundai Accent sedan | 1.334 | 12.518 | 23,2% | 28,9% | 2,1% | 1,8% |
| 16 | 17 | Audi A3 | 1.272 | 10.947 | 397,5% | 256,8% | 2,0% | 1,6% |
| 17 | 18 | Citroen C-Elysée | 1.082 | 10.603 | -50,0% | 28,9% | 1,7% | 1,6% |
| 18 | 44 | Kia Rio | 1.071 | 4.201 | 167,8% | 57,6% | 1,7% | 0,6% |
| 19 | 24 | BMW 3 Series | 1.065 | 9.295 | -22,8% | 0,3% | 1,7% | 1,4% |
| 20 | 19 | Peugeot 301 | 898 | 10.353 | -48,8% | 19,2% | 1,4% | 1,5% |
| 21 | 28 | Dacia Dokker | 890 | 7.219 | -7,1% | 9,8% | 1,4% | 1,1% |
| 22 | 21 | Honda Civic sedan | 877 | 10.175 | -52,1% | -3,3% | 1,4% | 1,5% |
| 23 | 27 | BMW 5 Series | 854 | 8.078 | -27,6% | 10,9% | 1,4% | 1,2% |
| 24 | 22 | Dacia Sandero | 853 | 9.997 | -40,9% | 31,3% | 1,4% | 1,5% |
| 25 | 16 | Opel Corsa | 851 | 12.391 | -74,3% | 0,4% | 1,4% | 1,8% |
| 26 | 52 | Hyundai Tucson | 838 | 3.173 | | | 1,3% | 0,5% |
| 27 | 25 | Skoda Octavia | 753 | 8.925 | -8,5% | 39,8% | 1,2% | 1,3% |
| 28 | 23 | Mercedes C Class | 740 | 9.923 | -28,4% | 78,1% | 1,2% | 1,5% |
| 29 | 31 | Toyota Auris | 696 | 5.887 | -44,8% | -0,7% | 1,1% | 0,9% |
| 30 | 56 | Opel Insignia | 686 | 2.823 | 193,2% | 51,4% | 1,1% | 0,4% |
| 31 | 29 | Kia Sportage | 624 | 7.041 | -45,3% | 14,3% | 1,0% | 1,0% |
| 32 | 26 | Seat Leon | 619 | 8.130 | -36,4% | 37,1% | 1,0% | 1,2% |
| 33 | 30 | Seat Ibiza | 610 | 5.889 | -20,2% | 29,4% | 1,0% | 0,9% |
| 34 | 41 | Honda CR-V | 595 | 4.305 | 24,5% | 53,9% | 0,9% | 0,6% |
| 35 | 20 | Ford Fiesta | 592 | 10.183 | -68,6% | -9,3% | 0,9% | 1,5% |
| 36 | 10 | Volkswagen Jetta | 557 | 21.137 | -83,0% | 4,4% | 0,9% | 3,1% |
| 36 | 33 | BMW 1 Series | 557 | 5.194 | -8,2% | 18,1% | 0,9% | 0,8% |
| 37 | 42 | Skoda Superb | 553 | 4.281 | -28,5% | 21,4% | 0,9% | 0,6% |
| 38 | 50 | Renault Kadjar | 545 | 3.239 | | | 0,9% | 0,5% |
| 39 | 32 | Mercedes E Class | 527 | 5.693 | -61,8% | 1,6% | 0,8% | 0,8% |
| 40 | 36 | Renault Mégane | 495 | 4.923 | -36,4% | 7,9% | 0,8% | 0,7% |
(661)