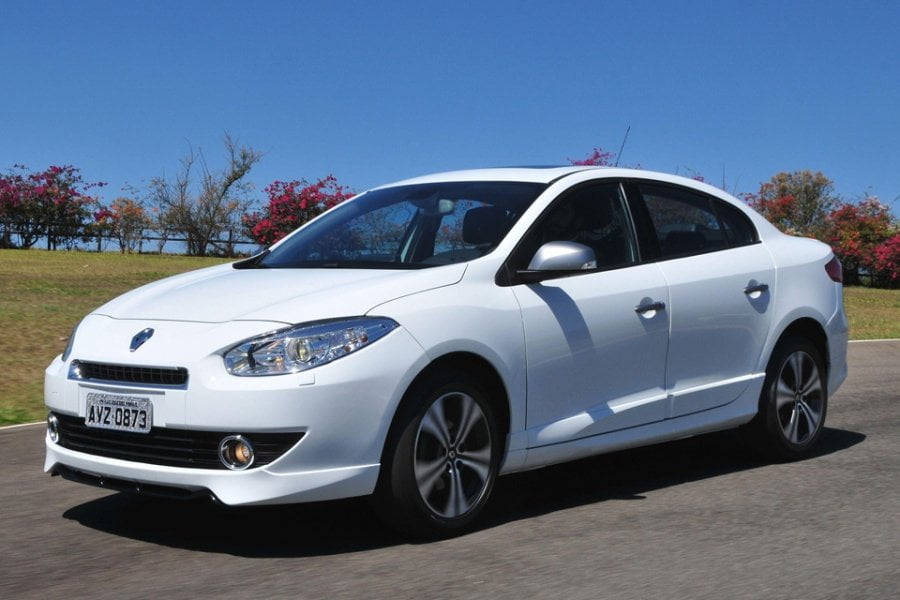 Accordingly with data released by ODD (Otomotiv Distribütörleri Derneği), in January total light passenger vehicles sold in the country were 32.670, down 8.0% from year ago. The drop should not be considered a sign of a new negative trend as it was penalized by strong focus on December performance, the most relevant month of the year in this market, soared 25% from the previous year. Customer portfolio in January was empty, but orders taken by dealers have been positive and the first quarter is projected up from 2013.
In December, Volkswagen has scored the worst performance with market share unusually below 10%. In January, the German brand recovered posting a wonderful 16.5% of share, one of the best in last years, recovering the market leadership albeit a great performance from Renault as well. Fiat ranked third, as in the previous month with share at 12.4% the best in 7 months, while Ford, leader in December, fell down in 4th place with share below 10%.
Opel, Toyota, Citroen and Peugeot have lost share while Hyundai, Dacia, Seat and Kia improved. Among premium brands, BMW sales collapsed.
Renault Fluence and Symbol soared in the first two places, followed by Opel Astra. Fiat Linea, market leader in 2013, dropped in 9th place.
In the table below, the Top 25 Brands, ranked by last month position:
| | | | | | | | | | |
| --- | --- | --- | --- | --- | --- | --- | --- | --- | --- |
| Rank Jan | Rank Dec | Rank 2013 | Brand | Sales Jan | Share I Half '13 | Share Q3 '13 | Share Q4 '13 | Share Dec | Share Jan |
| 1 | 4 | 1 | Volkswagen |          5.394 | 13,4% | 14,3% | 11,8% | 9,3% | 16,5% |
| 2 | 2 | 2 | Renault |          5.097 | 13,0% | 12,5% | 12,5% | 12,8% | 15,6% |
| 3 | 3 | 4 | Fiat |          4.053 | 12,3% | 11,0% | 10,5% | 10,8% | 12,4% |
| 4 | 1 | 3 | Ford |          3.233 | 12,5% | 11,8% | 13,6% | 14,5% | 9,9% |
| 5 | 8 | 6 | Hyundai |          1.984 | 5,9% | 5,5% | 5,8% | 5,1% | 6,1% |
| 6 | 5 | 5 | Opel |          1.672 | 6,4% | 6,5% | 6,8% | 7,9% | 5,1% |
| 7 | 9 | 8 | Dacia |          1.668 | 4,2% | 4,6% | 4,1% | 4,7% | 5,1% |
| 8 | 7 | 7 | Toyota |          1.348 | 3,6% | 4,8% | 5,5% | 5,2% | 4,1% |
| 9 | 11 | 10 | Mercedes |          1.072 | 3,4% | 4,5% | 3,2% | 3,3% | 3,3% |
| 10 | 10 | 11 | Citroen |              948 | 3,9% | 3,2% | 3,3% | 3,5% | 2,9% |
| 11 | 14 | 13 | Nissan |              750 | 2,1% | 2,5% | 2,3% | 2,1% | 2,3% |
| 12 | 6 | 9 | Peugeot |              727 | 4,0% | 3,4% | 4,4% | 5,3% | 2,2% |
| 13 | 13 | 14 | Honda |              545 | 1,7% | 1,8% | 2,0% | 2,1% | 1,7% |
| 14 | 19 | 19 | Seat |              536 | 1,1% | 1,7% | 1,3% | 1,2% | 1,6% |
| 15 | 16 | 16 | Kia |              530 | 1,7% | 1,4% | 1,6% | 1,4% | 1,6% |
| 16 | 17 | 17 | Skoda |              458 | 1,4% | 1,6% | 1,5% | 1,4% | 1,4% |
| 17 | 15 | 15 | Audi |              455 | 1,7% | 1,6% | 2,0% | 2,0% | 1,4% |
| 18 | 12 | 12 | BMW |              334 | 2,2% | 2,5% | 2,7% | 2,5% | 1,0% |
| 19 | 20 | 20 | Mitsubishi |              326 | 0,6% | 0,6% | 0,6% | 0,7% | 1,0% |
| 20 | 21 | 21 | Volvo |              252 | 0,6% | 0,6% | 0,6% | 0,6% | 0,8% |
| 21 | 22 | 22 | Isuzu |              229 | 0,3% | 0,3% | 0,4% | 0,4% | 0,7% |
| 22 | 18 | 18 | Chevrolet |              206 | 1,6% | 1,4% | 1,3% | 1,3% | 0,6% |
| 23 | 32 | 30 | Subaru |              120 | 0,1% | 0,2% | 0,1% | 0,1% | 0,4% |
| 24 | 26 | 34 | Proton |              110 | 0,1% | 0,0% | 0,1% | 0,2% | 0,3% |
| 25 | 25 | 24 | SsangYong |              107 | 0,2% | 0,2% | 0,2% | 0,2% | 0,3% |
In the table below, the Top 40 models ranked for the last month position:
| | | | | | | | | | |
| --- | --- | --- | --- | --- | --- | --- | --- | --- | --- |
| Rank Jan | Rank Dec | Rank 2013 | Brand | Sales Jan | Share I Half '13 | Share Q3 '13 | Share Q4 '13 | Share Dec | Jan |
| 1 | 11 | 5 | Renault Fluence |            1.801 | 3,2% | 3,4% | 3,1% | 2,8% | 5,5% |
| 2 | 5 | 4 | Renault Symbol |            1.403 | 3,3% | 3,5% | 3,1% | 3,4% | 4,3% |
| 3 | 1 | 2 | Opel Astra |            1.130 | 3,7% | 3,6% | 3,7% | 4,5% | 3,4% |
| 4 | 8 | 6 | Ford Transit |             1.071 | 3,2% | 3,1% | 3,0% | 3,0% | 3,3% |
| 5 | 13 | 14 | Fiat Fiorino |            1.035 | 2,3% | 2,4% | 2,2% | 2,7% | 3,2% |
| 6 | 18 | 13 | Volkswagen Jetta |            1.022 | 2,2% | 2,5% | 2,8% | 1,7% | 3,1% |
| 7 | 7 | 10 | Fiat Doblo |            1.010 | 3,1% | 1,8% | 2,6% | 3,0% | 3,1% |
| 8 | 20 | 15 | Volkswagen Passat |                991 | 2,0% | 2,4% | 2,0% | 1,5% | 3,0% |
| 9 | 6 | 1 | Fiat Linea |                990 | 5,0% | 4,2% | 3,7% | 3,3% | 3,0% |
| 10 | 24 | 18 | Volkswagen Golf |                957 | 1,9% | 2,0% | 1,4% | 1,2% | 2,9% |
| 11 | 4 | 3 | Renault Clio |                909 | 3,2% | 3,0% | 3,7% | 3,6% | 2,8% |
| 12 | 10 | 17 | Toyota Corolla |                831 | 1,1% | 2,7% | 2,9% | 2,9% | 2,5% |
| 13 | 12 | 12 | Ford Connect |                772 | 2,7% | 2,1% | 2,5% | 2,7% | 2,4% |
| 14 | 2 | 7 | Ford Focus |                771 | 2,7% | 3,3% | 3,5% | 4,0% | 2,3% |
| 15 | 15 | 9 | Volkswagen Polo |                719 | 2,6% | 3,1% | 2,3% | 1,9% | 2,2% |
| 16 | 22 | 16 | Hyundai i20 |                691 | 2,2% | 2,0% | 1,9% | 1,4% | 2,1% |
| 17 | 17 | 22 | Dacia Duster |                532 | 1,4% | 1,2% | 1,3% | 1,7% | 1,6% |
| 18 | 30 | 31 | Dacia Dokker |                510 | 0,9% | 1,0% | 0,8% | 1,0% | 1,6% |
| 19 | 34 | 27 | Volkswagen Caddy |                505 | 1,2% | 1,3% | 0,9% | 0,9% | 1,5% |
| 20 | 16 | 19 | Honda Civic |                428 | 1,4% | 1,6% | 1,6% | 1,8% | 1,3% |
| 21 | 21 | 24 | Citroen C-Elysee |                418 | 1,3% | 1,1% | 1,4% | 1,4% | 1,3% |
| 22 | 9 | 11 | Opel Corsa |                412 | 2,3% | 2,6% | 2,7% | 2,9% | 1,3% |
| 23 | 41 | 41 | Fiat Ducato |                396 | 0,7% | 0,8% | 0,8% | 0,8% | 1,2% |
| 24 | 3 | 8 | Ford Fiesta |                395 | 2,6% | 2,0% | 3,7% | 3,8% | 1,2% |
| 25 | 40 | 32 | Mercedes Sprinter |                379 | 0,9% | 1,0% | 0,7% | 0,8% | 1,2% |
| 26 | 25 | 23 | Hyundai Accent |                354 | 1,3% | 1,2% | 1,2% | 1,2% | 1,1% |
| 27 | 53 | 48 | Seat Leon |                339 | 0,5% | 0,7% | 0,6% | 0,5% | 1,0% |
| 28 | 47 | 42 | Renault Master |                334 | 0,7% | 0,6% | 0,7% | 0,6% | 1,0% |
| 29 | 31 | 33 | Hyundai ix35 |                316 | 0,8% | 0,7% | 1,0% | 0,9% | 1,0% |
| 30 | 23 | 25 | Dacia Sandero |                 309 | 1,3% | 1,4% | 1,1% | 1,2% | 0,9% |
| 31 | 38 | 38 | Dacia Lodgy |                302 | 0,6% | 1,0% | 0,9% | 0,8% | 0,9% |
| 32 | 51 | 102 | Hyundai i10 |                295 | 0,0% | 0,0% | 0,4% | 0,5% | 0,9% |
| 33 | 65 | 73 | Fiat 500L |                284 | 0,1% | 0,6% | 0,4% | 0,3% | 0,9% |
| 34 | 36 | 37 | Volkswagen Tiguan |                280 | 0,8% | 0,7% | 0,8% | 0,8% | 0,9% |
| 35 | 54 | 30 | Volkswagen Transporter |                279 | 1,0% | 1,0% | 0,6% | 0,5% | 0,8% |
| 36 | 43 | 64 | Skoda Superb |                266 | 0,2% | 0,5% | 0,5% | 0,6% | 0,8% |
| 37 | 33 | 34 | Kia Sportage |                260 | 0,9% | 0,7% | 1,0% | 0,9% | 0,8% |
| 38 | 45 | 39 | Fiat Punto |                259 | 0,9% | 0,7% | 0,6% | 0,6% | 0,8% |
| 39 | 64 | 47 | Audi A3 |                253 | 0,7% | 0,6% | 0,5% | 0,3% | 0,8% |
| 40 | 71 | 60 | Volkswagen Crafter |                251 | 0,5% | 0,6% | 0,3% | 0,3% | 0,8% |
(113)