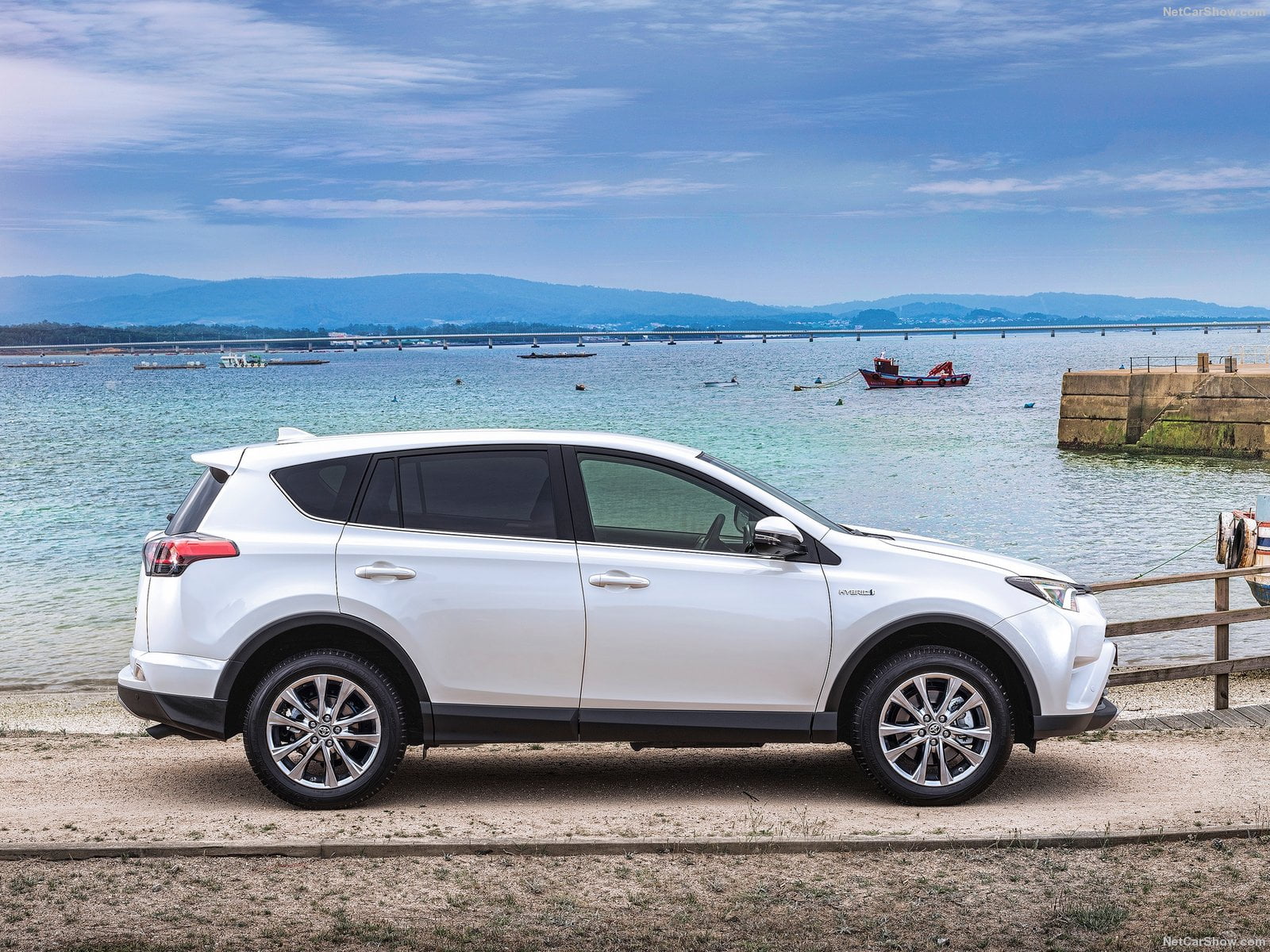 Turkish vehicle market slams +36% in Q3 running towards 1 million sales, first time ever. The sector is becoming predominant inside the industrial Turkish system and the fastest growing in Europe between 2015 and 2020.
After economic growth lost steam in the first quarter of the year, recent data suggest that the economy picked up pace in Q2.
Industrial production recorded its largest expansion in a year-and-a-half in June and the current account deficit narrowed in the same month. However, data for the start of the third quarter indicate that rising political uncertainty and an escalation of domestic and regional violence is weighing on economic prospects.
In August, business confidence fell and consumer confidence plummeted to the lowest level since March 2009. In the political arena, following weeks of unsuccessful coalition negotiations, the country is now headed to its second parliamentary election in five months.
Early elections are scheduled for 1 November, however, initial polls show little has changed since June's election, suggesting that the result could lead to another divided parliament.
Coming out of a long negative period, Turkish market was expected to start in the 2015 a long period of moderate and steady growth.
Indeed according to our Research Team, in the period 2015-2020 Turkish market should be not only the European fastest market in percentage but in absolute volumes as well.
However, this year is above any plans. Following a first quarter +48.6%, i the second the speed further improved ending the first half up 50.1%, the best performance worldwide for any market inside the Top 50.
In the third quarter the impressive growth continue and, as reported by the O.D.D., Otomotiv Distribütörleri Derneği (Car Distributors Association in Turkey) in July sales were up 39.9% at 83.836 and in August up 36.6% at 82.227 units.
The last was the 12th year on year growth in a string.
In the first eight month of year sales had been 596.698, up 46.6%, projecting the year at the new all-time record, first time above the 1 million annual volume.
Below, you can sort our interactive tables to see data regarding Brands, Groups and Models. Please bear in mind that sales data are subject to adjustments as sources will update their information. This report is updated at the publishing date and will not be modified while the next on this subject will always have the year to date data updated.
| Rank Aug | Rank 2015 | Brand | Sales Aug | Sales YTD | Var Aug | Var 2015 | Share Aug | Share YTD |
| --- | --- | --- | --- | --- | --- | --- | --- | --- |
| 1 | 1 | Volkswagen | 13.557 | 93.005 | 49,5% | 46,8% | 16,5% | 15,5% |
| 2 | 2 | Ford | 10.439 | 73.370 | 48,6% | 70,6% | 12,7% | 12,3% |
| 3 | 3 | Renault | 9.618 | 68.402 | 55,8% | 34,1% | 11,7% | 11,4% |
| 4 | 4 | Fiat | 7.554 | 64.275 | 9,8% | 38,3% | 9,2% | 10,7% |
| 5 | 8 | Dacia | 4.255 | 27.741 | 63,6% | 56,0% | 5,2% | 4,6% |
| 6 | 5 | Hyundai | 4.254 | 32.316 | 19,3% | 29,3% | 5,2% | 5,4% |
| 7 | 9 | Mercedes | 4.130 | 23.724 | 68,0% | 36,8% | 5,0% | 4,0% |
| 8 | 7 | Opel | 4.069 | 27.758 | 41,9% | 33,9% | 4,9% | 4,6% |
| 9 | 6 | Toyota | 3.426 | 31.167 | 46,0% | 79,9% | 4,2% | 5,2% |
| 10 | 10 | Peugeot | 2.884 | 22.530 | 68,7% | 75,9% | 3,5% | 3,8% |
| 11 | 12 | BMW | 2.881 | 19.336 | 0,9% | 42,2% | 3,5% | 3,2% |
| 12 | 13 | Nissan | 2.209 | 15.714 | 29,0% | 42,9% | 2,7% | 2,6% |
| 13 | 11 | Citroen | 2.101 | 19.470 | 34,8% | 71,9% | 2,6% | 3,3% |
| 14 | 14 | Skoda | 1.709 | 14.318 | 26,1% | 76,6% | 2,1% | 2,4% |
| 15 | 17 | Kia | 1.607 | 10.365 | 31,5% | 52,0% | 2,0% | 1,7% |
| 16 | 15 | Audi | 1.603 | 11.958 | -3,3% | 30,2% | 1,9% | 2,0% |
| 17 | 16 | Seat | 1.586 | 11.388 | 21,1% | 73,1% | 1,9% | 1,9% |
| 18 | 18 | Honda | 1.477 | 8.927 | 30,8% | 13,5% | 1,8% | 1,5% |
| 19 | 20 | Mitsubishi | 526 | 3.717 | -9,8% | 40,0% | 0,6% | 0,6% |
| 20 | 19 | Volvo | 452 | 4.455 | 5,6% | 32,9% | 0,5% | 0,7% |
| 21 | 21 | Isuzu | 297 | 2.444 | -50,0% | 6,1% | 0,4% | 0,4% |
| 22 | 23 | Iveco | 257 | 1.595 | 56,7% | 27,0% | 0,3% | 0,3% |
| 23 | 22 | Jeep | 253 | 2.321 | 48,0% | 316,7% | 0,3% | 0,4% |
| 24 | 24 | Karsan | 239 | 1.370 | 165,6% | 108,5% | 0,3% | 0,2% |
| 25 | 28 | Mazda | 144 | 855 | 171,7% | 37,5% | 0,2% | 0,1% |
| 26 | 25 | Subaru | 143 | 1.099 | 49,0% | 38,6% | 0,2% | 0,2% |
| 27 | 26 | Mini | 120 | 918 | 155,3% | 76,2% | 0,1% | 0,2% |
| 28 | 27 | Land Rover | 79 | 877 | 19,7% | 24,0% | 0,1% | 0,1% |
| 29 | 29 | SsangYong | 78 | 752 | -31,0% | 8,8% | 0,1% | 0,1% |
| 30 | 32 | Porsche | 73 | 401 | 35,2% | 19,0% | 0,1% | 0,1% |
| 31 | 30 | Alfa Romeo | 60 | 544 | -3,2% | -13,8% | 0,1% | 0,1% |
| 32 | 37 | Smart | 35 | 79 | #DIV/0! | 75,6% | 0,0% | 0,0% |
| 33 | 34 | Chery | 26 | 271 | 52,9% | 24,3% | 0,0% | 0,0% |
| 34 | 31 | Proton | 25 | 461 | 25,0% | 15,3% | 0,0% | 0,1% |
| 35 | 33 | Tata | 20 | 296 | -33,3% | 28,7% | 0,0% | 0,0% |
| 36 | 35 | Jaguar | 17 | 144 | 325,0% | 323,5% | 0,0% | 0,0% |
| 37 | 36 | Suzuki | 13 | 127 | -84,9% | -84,2% | 0,0% | 0,0% |
| 38 | 38 | Maserati | 4 | 41 | -20,0% | -6,8% | 0,0% | 0,0% |
| 39 | 43 | Lexus | 3 | 3 | #DIV/0! | #DIV/0! | 0,0% | 0,0% |
| 40 | 41 | Bentley | 1 | 11 | 0,0% | 22,2% | 0,0% | 0,0% |
| 40 | 40 | Geely | 1 | 25 | -88,9% | -62,1% | 0,0% | 0,0% |
| 40 | 39 | Infiniti | 1 | 29 | #DIV/0! | 866,7% | 0,0% | 0,0% |
| 40 | 42 | Ferrari | 1 | 6 | #DIV/0! | -14,3% | 0,0% | 0,0% |
| Rank Aug | Rank 2015 | Group | Sales Aug | Sales YTD | Var Aug | Var 2015 | Share Aug | Share YTD |
| --- | --- | --- | --- | --- | --- | --- | --- | --- |
| 1 | 1 | Volkswagen | 18.529 | 131.087 | 37,8% | 49,7% | 22,5% | 21,9% |
| 2 | 2 | Renault-Nissan | 16.083 | 111.886 | 53,3% | 40,2% | 19,6% | 18,7% |
| 3 | 3 | Ford | 10.439 | 73.370 | 48,6% | 70,6% | 12,7% | 12,3% |
| 4 | 4 | FCA | 8.129 | 68.784 | 11,6% | 39,9% | 9,9% | 11,5% |
| 5 | 5 | Hyundai-Kia | 5.861 | 42.681 | 22,4% | 34,2% | 7,1% | 7,1% |
| 6 | 6 | PSA | 4.985 | 42.000 | 52,5% | 74,0% | 6,1% | 7,0% |
| 7 | 9 | Mercedes Daimler | 4.165 | 23.803 | 69,4% | 36,9% | 5,1% | 4,0% |
| 8 | 8 | General Motors | 4.069 | 27.758 | 41,9% | 30,4% | 4,9% | 4,6% |
| 9 | 7 | Toyota | 3.429 | 31.170 | 46,1% | 79,9% | 4,2% | 5,2% |
| 10 | 10 | BMW | 3.001 | 20.254 | 3,4% | 43,5% | 3,6% | 3,4% |
| Rank Aug | Rank 2015 | Model | Sales Aug | YTD 2015 | Var Aug | Var YTD | Share Aug | Share YTD |
| --- | --- | --- | --- | --- | --- | --- | --- | --- |
| 1 | 9 | Volkswagen Jetta | 3.077 | 17.170 | 68,9% | 45,3% | 3,7% | 2,9% |
| 2 | 5 | Renault Fluence | 2.934 | 20.056 | 77,3% | 21,2% | 3,6% | 3,4% |
| 3 | 4 | Ford Courier | 2.804 | 20.539 | 76,9% | 238,3% | 3,4% | 3,4% |
| 4 | 11 | Volkswagen Golf | 2.646 | 14.908 | 265,5% | 93,0% | 3,2% | 2,5% |
| 5 | 1 | Fiat Linea | 2.526 | 24.753 | 5,0% | 46,0% | 3,1% | 4,1% |
| 6 | 7 | Renault Clio | 2.425 | 17.712 | 50,6% | 38,8% | 2,9% | 3,0% |
| 7 | 6 | Volkswagen Passat | 2.421 | 19.574 | 19,6% | 65,4% | 2,9% | 3,3% |
| 8 | 10 | Ford Focus sedan | 2.375 | 15.806 | 54,3% | 28,3% | 2,9% | 2,6% |
| 9 | 8 | Ford Transit | 2.304 | 17.438 | -15,9% | 46,8% | 2,8% | 2,9% |
| 10 | 3 | Fiat Doblo | 2.275 | 20.622 | 22,6% | 91,6% | 2,8% | 3,5% |
| 11 | 2 | Toyota Corolla | 2.084 | 21.968 | 78,1% | 105,8% | 2,5% | 3,7% |
| 12 | 12 | Opel Astra HB | 1.915 | 14.840 | 81,4% | 75,7% | 2,3% | 2,5% |
| 13 | 13 | Renault Symbol | 1.662 | 14.765 | 2,5% | 25,8% | 2,0% | 2,5% |
| 13 | 15 | Hyundai i20 | 1.662 | 14.375 | 10,6% | 45,4% | 2,0% | 2,4% |
| 14 | 18 | Opel Corsa | 1.616 | 9.244 | 100,2% | 45,7% | 2,0% | 1,5% |
| 15 | 14 | Volkswagen Polo | 1.540 | 14.589 | -12,5% | 18,2% | 1,9% | 2,4% |
| 16 | 29 | Mercedes C Class | 1.457 | 6.193 | 173,9% | 123,6% | 1,8% | 1,0% |
| 17 | 27 | Dacia Sandero | 1.382 | 6.846 | 125,8% | 63,7% | 1,7% | 1,1% |
| 18 | 17 | Dacia Duster | 1.364 | 9.295 | 41,6% | 52,7% | 1,7% | 1,6% |
| 19 | 23 | Hyundai Accent | 1.231 | 7.159 | 36,2% | 19,7% | 1,5% | 1,2% |
| 20 | 22 | Citroen C-Elysée | 1.170 | 7.316 | 138,3% | 100,7% | 1,4% | 1,2% |
| 21 | 19 | Fiat Fiorino | 1.137 | 9.130 | -11,6% | -10,5% | 1,4% | 1,5% |
| 22 | 25 | Volkswagen Transporter | 1.071 | 6.921 | 69,2% | 68,6% | 1,3% | 1,2% |
| 23 | 26 | Honda Civic sedan | 938 | 6.879 | 1,8% | 10,4% | 1,1% | 1,2% |
| 24 | 31 | BMW 3 Series | 912 | 5.925 | -20,2% | 18,0% | 1,1% | 1,0% |
| 25 | 35 | Volkswagen Tiguan | 868 | 5.290 | 199,5% | 60,8% | 1,1% | 0,9% |
To discover why we project this market as the fastest in Europe up to the 2020,  you can purchase the Turkey Car Market 2020 Outlook:
[contact-form-7 404 "Not Found"]
(491)