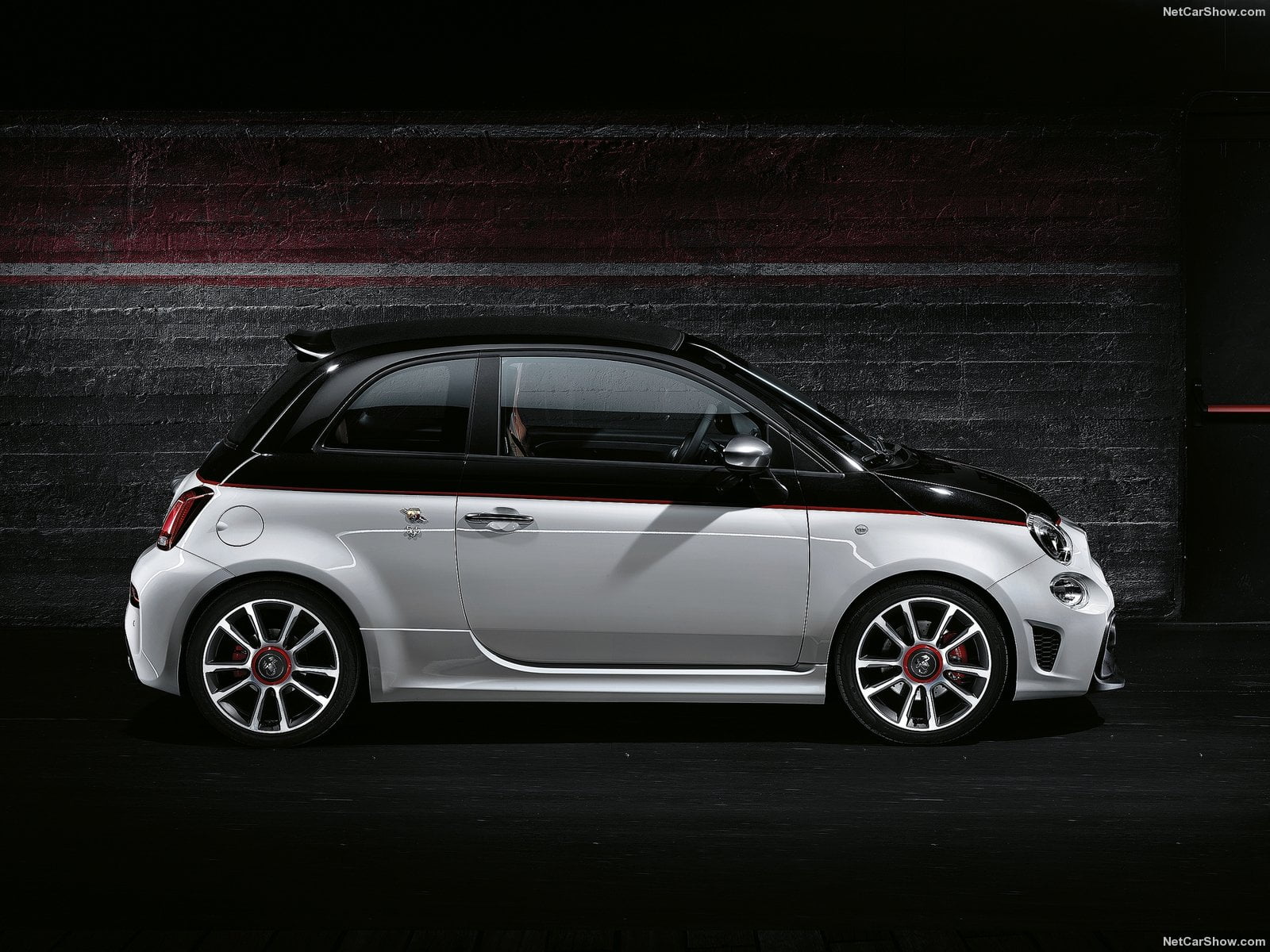 Turkish Vehicles October Sales recorded a vigorous increase, despite the lira hit a new record low. Fiat and Renault advanced one step behind the leader Volkswagen, outpacing Ford.
The lira hit a new record low on 17 October following the news that the ruling AKP party will submit a bill to Parliament asking for constitutional changes and introducing a presidential system, which could hand more power to President Recep Tayyip Erdogan.
Domestic new vehicles market in October performed a roaring increase, after the little recovery recorded in the previous month.
Indeed according to data reported by the O.D.D., Otomotiv Distribütörleri Derneği (The Car Distributors Association in Turkey), in October the light vehicles sales had been 83.000, up 28.1%.
Year to date October sales had been 714.891, down 1.7%.
In the last month, Volkswagen confirmed the leadership with 12.229 sales (+28.6%) with 14.7% of market share, followed by Fiat with 9.128 units (+39.2%), Renault with 8.882 (+0.5%),  Ford with 8.840 (+9.1%) and Opel with 4.630 (+68.0%).
As far as the Car Groups performance, the leader was Volkswagen Group with 23.6% of market share, ahead of Renault-Nissan with 18.8%, FCA with 11.5% and Ford with 10.7%.
As far as the best-selling models performance, the Fiat Egea was the leader this month with 3.280 sales followed by the Ford Courier with 2.9576, the Volkswagen Polo with 2.805 (+106.6%), the Fiat Doblo with 2.673 (+75.3%) and the Volkswagen Passat with 2.519 (+13.7%)units.
Wishing to see the best-selling cars ranking with statistics for the top 100 models, see the report dedicated.
Research, Consulting, Data & Forecast Store
F2M covers intensively this market with several products developed to help any investigation required.
Market Researches in PDF are immediately available for download with study on the market since 2005 and with forecast up to the 2020.
Auto Data in EXCEL are immediately downloadable with annual sales volume, split by month, for all brands and all models distributed in the market. This year data are released year to date, but you will receive a monthly update until the year-end.
All these and more within our  Turkey Corner Store
Below, you can sort our interactive tables to see data regarding Brands, Groups and Models. Please bear in mind that sales data are subject to adjustments as sources will update their information. This report is updated at the publishing date and will not be modified while the next on this subject will always have the year to date data updated.
| Rank Oct | Rank 2016 | Brand | Sales Oct | Sales 2016 | Var Oct | Var 2016 | Share Oct | Share 2016 |
| --- | --- | --- | --- | --- | --- | --- | --- | --- |
| 1 | 1 | Volkswagen | 12.229 | 102.094 | 28,6% | -9,1% | 14,7% | 14,3% |
| 2 | 4 | Fiat | 9.128 | 76.179 | 39,2% | -2,4% | 11,0% | 10,7% |
| 3 | 2 | Renault | 8.882 | 87.869 | 0,5% | 2,6% | 10,7% | 12,3% |
| 4 | 3 | Ford | 8.840 | 81.324 | 9,1% | -9,2% | 10,7% | 11,4% |
| 5 | 6 | Opel | 4.630 | 38.656 | 68,0% | 17,3% | 5,6% | 5,4% |
| 6 | 7 | Toyota | 4.436 | 36.706 | 10,0% | -1,6% | 5,3% | 5,1% |
| 7 | 5 | Hyundai | 4.313 | 38.773 | 22,8% | -1,8% | 5,2% | 5,4% |
| 8 | 8 | Dacia | 4.238 | 31.843 | 50,2% | -4,4% | 5,1% | 4,5% |
| 9 | 10 | Peugeot | 3.171 | 25.706 | 100,6% | -0,7% | 3,8% | 3,6% |
| 10 | 9 | Mercedes | 3.029 | 29.577 | 5,9% | -0,7% | 3,6% | 4,1% |
| 11 | 12 | Skoda | 2.685 | 21.662 | 101,3% | 28,5% | 3,2% | 3,0% |
| 12 | 11 | Nissan | 2.452 | 22.115 | 19,4% | 13,9% | 3,0% | 3,1% |
| 13 | 16 | Audi | 2.448 | 15.824 | 127,5% | 8,1% | 2,9% | 2,2% |
| 14 | 13 | BMW | 2.205 | 20.861 | -16,5% | -11,6% | 2,7% | 2,9% |
| 15 | 14 | Citroen | 2.143 | 18.890 | 100,5% | -15,5% | 2,6% | 2,6% |
| 16 | 15 | Seat | 2.121 | 16.013 | 119,3% | 19,6% | 2,6% | 2,2% |
| 17 | 17 | Honda | 1.958 | 13.256 | 33,6% | 12,3% | 2,4% | 1,9% |
| 18 | 18 | Kia | 1.447 | 13.184 | 9,3% | 0,7% | 1,7% | 1,8% |
| 19 | 21 | Suzuki | 575 | 2.747 | 4691,7% | 1707,2% | 0,7% | 0,4% |
| 20 | 20 | Volvo | 291 | 2.850 | -26,9% | -46,2% | 0,4% | 0,4% |
| 21 | 19 | Mitsubishi | 286 | 3.782 | -22,5% | -15,2% | 0,3% | 0,5% |
| 22 | 25 | Iveco | 199 | 1.564 | 4,7% | -23,2% | 0,2% | 0,2% |
| 23 | 24 | Jeep | 192 | 1.662 | 62,7% | -35,8% | 0,2% | 0,2% |
| 24 | 22 | Isuzu | 188 | 2.330 | -11,7% | -21,8% | 0,2% | 0,3% |
| 25 | 27 | Mini | 152 | 1.284 | 11,8% | 9,0% | 0,2% | 0,2% |
| 26 | 23 | Land Rover | 136 | 1.705 | -2,9% | 52,6% | 0,2% | 0,2% |
| 27 | 28 | Subaru | 113 | 1.163 | -19,9% | -15,1% | 0,1% | 0,2% |
| 28 | 30 | SsangYong | 94 | 639 | 327,3% | -21,0% | 0,1% | 0,1% |
| 29 | 31 | Porsche | 91 | 590 | 40,0% | 9,9% | 0,1% | 0,1% |
| 30 | 29 | Mazda | 88 | 1.083 | -53,7% | -17,2% | 0,1% | 0,2% |
| 31 | 26 | Karsan | 84 | 1.335 | -42,5% | -21,0% | 0,1% | 0,2% |
| 32 | 33 | Jaguar | 50 | 359 | -2,0% | 58,1% | 0,1% | 0,1% |
| 33 | 32 | Alfa Romeo | 37 | 543 | 5,7% | -11,6% | 0,0% | 0,1% |
| Rank Oct | Rank 2016 | Group | Sales Oct | Sales 2016 | Var Oct | Var 2016 | Share Oct | Share 2016 |
| --- | --- | --- | --- | --- | --- | --- | --- | --- |
| 1 | 1 | Volkswagen | 19.575 | 156.196 | 51,1% | -1,0% | 23,6% | 21,8% |
| 2 | 2 | Renault-Nissan | 15.584 | 141.896 | 13,6% | 2,5% | 18,8% | 19,8% |
| 3 | 4 | FCA | 9.569 | 80.007 | 38,6% | -4,1% | 11,5% | 11,2% |
| 4 | 3 | Ford | 8.840 | 81.324 | 9,1% | -9,2% | 10,7% | 11,4% |
| 5 | 5 | Hyundai-Kia | 5.760 | 51.957 | 19,1% | -1,2% | 6,9% | 7,3% |
| 6 | 6 | PSA | 5.331 | 44.855 | 101,2% | -7,0% | 6,4% | 6,3% |
| 7 | 7 | General Motors | 4.630 | 38.656 | 68,0% | 17,3% | 5,6% | 5,4% |
| 8 | 8 | Toyota | 4.443 | 36.744 | 10,2% | -1,5% | 5,4% | 5,1% |
| 9 | 9 | Mercedes Daimler | 3.047 | 29.685 | 6,6% | -0,7% | 3,7% | 4,2% |
| 10 | 10 | BMW | 2.357 | 22.145 | -15,2% | -10,6% | 2,8% | 3,1% |
| Rank Oct | Rank 2016 | Model | Sales October | Sales YTD 2016 | Var Oct | Var 2016 |
| --- | --- | --- | --- | --- | --- | --- |
| 1 | 1 | Fiat Egea | 3.280 | 27.632 | | |
| 2 | 2 | Ford Courier | 2.956 | 26.020 | | |
| 3 | 6 | Volkswagen Polo | 2.805 | 21.501 | 106,6% | 28,4% |
| 4 | 9 | Fiat Doblo | 2.673 | 19.174 | 75,3% | -16,9% |
| 5 | 4 | Volkswagen Passat | 2.519 | 22.387 | 13,7% | -5,1% |
| 6 | 3 | Toyota Corolla sedan | 2.516 | 23.736 | 19,8% | -7,6% |
| 7 | 8 | Ford Transit | 2.420 | 20.137 | | |
| 8 | 33 | Renault Mégane | 2.410 | 6.443 | 665,1% | 63,8% |
| 9 | 7 | Renault Clio | 2.367 | 20.943 | 27,1% | -4,9% |
| 10 | 11 | Opel Astra sedan | 2.000 | 17.069 | 100,0% | 356,3% |
| 11 | 12 | Fiat Fiorino | 1.765 | 16.717 | 14,2% | 7,0% |
| 12 | 10 | Renault Symbol | 1.705 | 18.890 | -33,3% | 2,7% |
| 13 | 13 | Hyundai i20 | 1.680 | 15.921 | 37,9% | -5,9% |
| 14 | 18 | Dacia Duster | 1.494 | 11.858 | 53,5% | 5,9% |
| 15 | 14 | Volkswagen Golf | 1.490 | 15.023 | -26,3% | -20,6% |
| 16 | 15 | Dacia Sandero | 1.473 | 12.755 | 94,6% | 53,8% |
| 17 | 22 | Volkswagen Caddy | 1.447 | 9.202 | 136,1% | 4,0% |
| 18 | 17 | Nissan Qashqai | 1.413 | 12.218 | 15,3% | -5,0% |
| 19 | 32 | Honda Civic sedan | 1.352 | 6.457 | 91,8% | -24,7% |
| 20 | 29 | Audi A3 | 1.339 | 7.895 | 189,8% | -6,0% |
| 21 | 27 | Volkswagen Jetta | 1.232 | 8.527 | 7,5% | -57,4% |
| 22 | 28 | Seat Leon | 1.181 | 7.950 | 141,5% | 15,4% |
| 23 | 23 | Skoda Octavia | 1.144 | 9.125 | 112,6% | 23,0% |
| 23 | 20 | Citroen C-Elysée | 1.144 | 9.941 | 333,3% | 17,8% |
| 24 | 25 | Mercedes C Class | 1.122 | 8.842 | 13,1% | 4,7% |
| 25 | 21 | Hyundai Accent sedan | 1.030 | 9.680 | -2,8% | -1,7% |
| 26 | 44 | BMW 5 Series | 1.001 | 5.200 | 48,7% | -18,4% |
| 27 | 16 | Ford Focus sedan | 1.000 | 12.337 | -35,5% | -34,0% |
| 28 | 38 | Renault Kangoo | 974 | 5.882 | 84,8% | 28,0% |
| 29 | 19 | Volkswagen Transporter | 935 | 10.625 | 9,2% | 15,6% |
| 30 | 26 | Opel Corsa | 912 | 8.739 | 47,6% | -18,2% |
| 31 | 31 | Volkswagen Tiguan | 897 | 6.471 | 234,7% | 54,3% |
| 32 | 24 | Peugeot 301 | 865 | 9.089 | 100,7% | 8,1% |
| 33 | 36 | Skoda Superb | 848 | 6.070 | 97,7% | 91,2% |
| 34 | 45 | Opel Insignia | 823 | 5.174 | 20,9% | 256,6% |
| 35 | 42 | Seat Ibiza | 763 | 5.629 | 135,5% | 20,6% |
| 36 | 49 | Toyota Auris | 717 | 4.689 | 27,6% | 4,3% |
| 37 | 60 | Suzuki Vitara | 656 | 3.488 | | |
| 38 | 34 | Hyundai Tucson | 654 | 6.299 | -4,1% | 334,4% |
| 39 | 37 | Fiat Linea | 651 | 5.918 | -70,3% | -80,2% |
| 40 | 46 | Peugeot Partner | 642 | 5.142 | 144,1% | 15,6% |
(301)