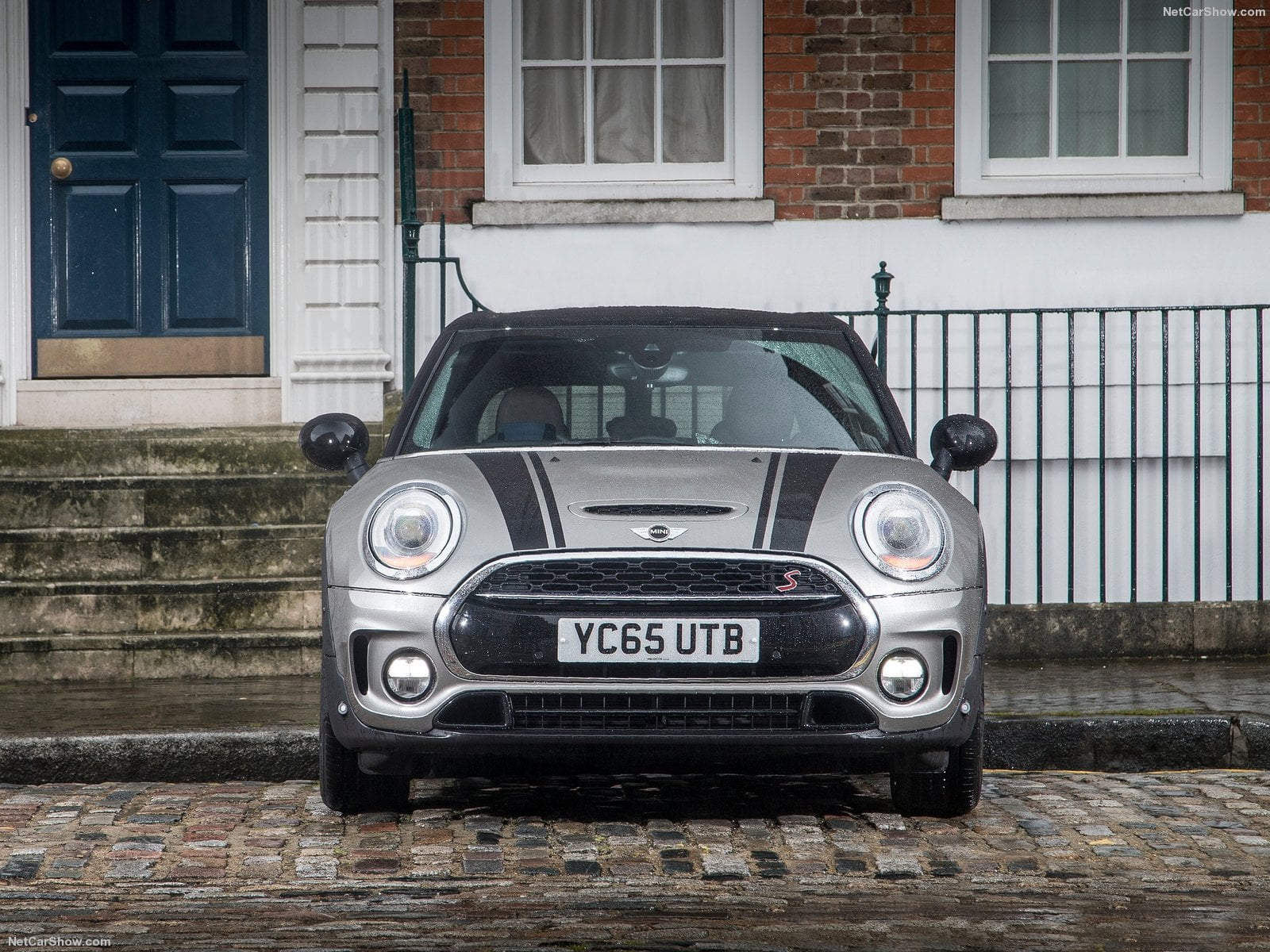 UK Auto Market hits the best-ever December fueled by strong fleet demand and expanded economy. Ford has won the year-end rush while Vauxhall has lost. BMW and Mini boomed joining the podium as brand and as model.
The British economy has been growing at rates below 0.7% throughout 2015 and revised data show that Q3's GDP growth was no exception. The economy expanded 0.5% on a sequential basis, thus decelerating over Q2's increase.
Weaknesses were recorded in private consumption growth as well as in exports, which are struggling due to a strong pound and feeble external demand. In late November, the government delivered the combined Autumn Statement and Comprehensive Spending review which included no big changes in the path of government borrowing for the next three years.
In the political arena, Prime Minister David Cameron is trying to strike a deal with the EU leaders on the country's membership terms in the union, including a controversial plan to curb migrants' benefits. The PM hopes to finalize a deal before February of next year.
The market ended the 2015 with a a new record with the best-ever December sales level at 180.077 units, up 8.4%, a new record in an amazing row started 46 months ago. Indeed, in all the period market grew but in October 2015 when a little 1.4% down has broken the record series while unchanging the basic market sentiment.
Thanks to this series, according to figures released by The Society of Motor Manufacturers and Traders (S.M.M.T.) the UK Market scored the All-Time record volume at 2.633.503 units (up 6.3% from the previous year).
A record volume in Western Europe is something missed since 2009 when Germany has broken the record pushed by heavy incentives, while this record arrives without incentives and just pushed by a strong private and fleet demand fueled by a stable growing economy.
We will come back soon on analyzing this record with a dedicated report while at the moment we stand on December performance review.
Pushed up by year-end fleet purchases, Ford scored a +13.4% at 23.261 units winning the battle against Vauxhall (Opel in the tables below) less requested by fleet than one year ago and falling 10.1% at 20.830 sales. In third, BMW sold 17.181 (+38.1%) overtaking Volkswagen that has reduced the lost from the previous two months (-0.4%) with 14.415 sales.
As far as the group's performance, in December the leader Volkswagen has lost 2.6% of sales with market share declined at fell at 17.3% and was followed by BMW at 13.6%, Ford at 12.9%,  and General Motors at 11.6% .
As far as best-selling models ranking, in December the Ford Fiesta was again on top with 8.977 sales (+19.6%), followed by the Vauxhall Corsa (Opel) with 6.914 (-1.2%) and  the Mini with 5.371 (+133.5%).
To see the best-selling ranking with the top 100 models in the year, see the dedicated report.
Below, you can sort our interactive tables to see data regarding Brands, Groups and Models. Please bear in mind that sales data are subject to adjustments as sources will update their information. This report is updated at the publishing date and will not be modified while the next on this subject will always have the year to date data updated.
| Rank Dec | Rank 2015 | Brand | Sales Dec | Sales 2015 | Dec Var | 2015 Var | Share Dec | Share 2015 |
| --- | --- | --- | --- | --- | --- | --- | --- | --- |
| 1 | 1 | Ford | 23.261 | 335.267 | 13,4% | 2,6% | 12,9% | 12,7% |
| 2 | 2 | Opel | 20.830 | 269.766 | -10,1% | 0,2% | 11,6% | 10,2% |
| 3 | 4 | BMW | 17.181 | 167.391 | 38,1% | 12,4% | 9,5% | 6,4% |
| 4 | 3 | Volkswagen | 14.415 | 223.784 | -0,4% | 4,2% | 8,0% | 8,5% |
| 5 | 6 | Nissan | 9.775 | 153.937 | 11,6% | 11,3% | 5,4% | 5,8% |
| 6 | 5 | Audi | 9.144 | 166.709 | 14,1% | 4,9% | 5,1% | 6,3% |
| 7 | 7 | Mercedes | 8.892 | 145.254 | 14,4% | 16,7% | 4,9% | 5,5% |
| 8 | 17 | Mini | 7.370 | 63.581 | 2,8% | 18,5% | 4,1% | 2,4% |
| 9 | 8 | Peugeot | 6.587 | 104.249 | 19,6% | 0,7% | 3,7% | 4,0% |
| 10 | 13 | Renault | 6.003 | 75.618 | 16,3% | 14,0% | 3,3% | 2,9% |
| 11 | 10 | Hyundai | 5.271 | 88.117 | 15,1% | 7,5% | 2,9% | 3,3% |
| 12 | 15 | Land Rover | 4.966 | 66.574 | 36,0% | 18,5% | 2,8% | 2,5% |
| 13 | 14 | Skoda | 4.809 | 74.692 | 4,2% | -1,1% | 2,7% | 2,8% |
| 14 | 11 | Citroen | 4.775 | 80.012 | -7,9% | -4,1% | 2,7% | 3,0% |
| 15 | 9 | Toyota | 4.769 | 98.709 | -16,1% | 5,0% | 2,6% | 3,7% |
| 16 | 16 | Fiat | 4.235 | 64.257 | 6,0% | -4,3% | 2,4% | 2,4% |
| 17 | 21 | Volvo | 3.567 | 43.432 | 31,0% | 5,8% | 2,0% | 1,6% |
| 18 | 12 | Kia | 3.466 | 78.489 | -11,3% | 1,2% | 1,9% | 3,0% |
| 19 | 18 | Honda | 2.794 | 53.417 | -19,2% | -0,2% | 1,6% | 2,0% |
| 20 | 20 | Mazda | 2.228 | 45.504 | 29,9% | 20,4% | 1,2% | 1,7% |
| 21 | 19 | Seat | 2.085 | 47.654 | -46,4% | -10,9% | 1,2% | 1,8% |
| 22 | 23 | Dacia | 2.003 | 26.228 | 33,3% | 9,9% | 1,1% | 1,0% |
| 23 | 22 | Suzuki | 1.948 | 34.437 | -5,1% | -7,9% | 1,1% | 1,3% |
| 24 | 24 | Jaguar | 1.919 | 23.954 | 41,5% | 30,2% | 1,1% | 0,9% |
| 25 | 25 | Mitsubishi | 1.493 | 22.693 | 9,6% | 43,6% | 0,8% | 0,9% |
| 26 | 29 | DS | 1.357 | 8.614 | #DIV/0! | #DIV/0! | 0,8% | 0,3% |
| 27 | 26 | Lexus | 894 | 13.269 | 26,1% | 14,7% | 0,5% | 0,5% |
| 28 | 28 | Jeep | 759 | 10.794 | 137,2% | 176,1% | 0,4% | 0,4% |
| 29 | 30 | Smart | 652 | 8.455 | 4915,4% | 94,7% | 0,4% | 0,3% |
| 30 | 27 | Porsche | 555 | 12.167 | -31,7% | 32,8% | 0,3% | 0,5% |
| 31 | 31 | Alfa Romeo | 374 | 5.069 | 13,7% | -8,2% | 0,2% | 0,2% |
| 32 | 32 | Subaru | 302 | 3.455 | 31,9% | 23,7% | 0,2% | 0,1% |
| 33 | 40 | Tesla | 286 | 919 | #DIV/0! | #DIV/0! | 0,2% | 0,0% |
| 34 | 34 | MG | 283 | 3.152 | 121,1% | 35,5% | 0,2% | 0,1% |
| 35 | 33 | SsangYong | 194 | 3.344 | 155,3% | 116,9% | 0,1% | 0,1% |
| 36 | 35 | Abarth | 177 | 2.743 | 40,5% | 67,1% | 0,1% | 0,1% |
| 37 | 37 | Bentley | 95 | 1.379 | -12,0% | -6,3% | 0,1% | 0,1% |
| 38 | 36 | Maserati | 69 | 1.434 | -34,9% | 20,1% | 0,0% | 0,1% |
| 39 | 38 | Infiniti | 66 | 1.195 | -16,5% | 60,2% | 0,0% | 0,0% |
| 40 | 39 | Aston Martin | 65 | 949 | -11,0% | 9,8% | 0,0% | 0,0% |
| 41 | 41 | Perodua | 45 | 550 | #DIV/0! | 1796,6% | 0,0% | 0,0% |
| 42 | 43 | Proton | 23 | 276 | 130,0% | 2409,1% | 0,0% | 0,0% |
| 43 | 44 | Morgan | 21 | 271 | -23,0% | 0,4% | 0,0% | 0,0% |
| 44 | 42 | Lotus | 17 | 375 | 240,0% | 59,6% | 0,0% | 0,0% |
| 45 | 45 | Ferrari | 15 | 180 | -81,9% | -74,6% | 0,0% | 0,0% |
| 46 | 47 | Cadillac | 11 | 132 | -73,5% | -56,4% | 0,0% | 0,0% |
| 46 | 47 | Dodge | 11 | 132 | -53,6% | -50,4% | 0,0% | 0,0% |
| 47 | 48 | Corvette | 9 | 108 | 51,7% | -33,4% | 0,0% | 0,0% |
| 48 | 49 | Lamborghini | 5 | 60 | -75,0% | -64,6% | 0,0% | 0,0% |
| 49 | 51 | Daihatsu | 4 | 4 | #DIV/0! | #DIV/0! | 0,0% | 0,0% |
| 50 | 50 | Chevrolet | 2 | 12 | #DIV/0! | -99,6% | 0,0% | 0,0% |
| Rank Dec | Rank 2015 | Group | Sales Dec | Sales 2015 | Dec Var | 2015 Var | Share Dec | Share 2015 |
| --- | --- | --- | --- | --- | --- | --- | --- | --- |
| 1 | 1 | Volkswagen | 31.108 | 526.445 | -2,6% | 2,5% | 17,3% | 20,0% |
| 2 | 5 | BMW | 24.551 | 230.972 | 25,2% | 14,0% | 13,6% | 8,8% |
| 3 | 2 | Ford | 23.261 | 335.267 | 13,4% | 2,6% | 12,9% | 12,7% |
| 4 | 3 | General Motors | 20.852 | 270.018 | -10,4% | -1,0% | 11,6% | 10,3% |
| 5 | 4 | Renault-Nissan | 17.847 | 256.978 | 15,1% | 12,1% | 9,9% | 9,8% |
| 6 | 6 | PSA | 12.719 | 192.875 | 19,0% | 3,2% | 7,1% | 7,3% |
| 7 | 8 | Mercedes Daimler | 9.544 | 153.709 | 22,6% | 19,4% | 5,3% | 5,8% |
| 8 | 7 | Hyundai-Kia | 8.737 | 166.606 | 3,0% | 4,4% | 4,9% | 6,3% |
| 9 | 10 | Tata | 6.885 | 90.528 | 37,5% | 21,3% | 3,8% | 3,4% |
| 10 | 9 | Toyota | 5.667 | 111.982 | -11,4% | 6,1% | 3,1% | 4,3% |
| Rank Dec | Rank 2015 | Model | Sales Dec | Sales 2015 | Dec Var | 2015 Var | Share Dec | Share 2015 |
| --- | --- | --- | --- | --- | --- | --- | --- | --- |
| 1 | 1 | Ford Fiesta | 8.977 | 131.815 | 19,6% | 1,8% | 5,0% | 5,2% |
| 2 | 2 | Opel Corsa | 6.914 | 90.982 | -1,2% | 12,7% | 3,9% | 3,6% |
| 3 | 8 | Mini | 5.371 | 48.175 | 133,5% | 37,4% | 3,0% | 1,9% |
| 4 | 3 | Ford Focus | 4.982 | 82.679 | -19,6% | 0,3% | 2,8% | 3,2% |
| 5 | 4 | Volkswagen Golf | 4.816 | 75.038 | 17,7% | 0,3% | 2,7% | 2,9% |
| 6 | 11 | Opel Mokka | 4.404 | 45.399 | 7,4% | 37,9% | 2,5% | 1,8% |
| 7 | 7 | Opel Astra | 4.075 | 52.703 | -1,5% | -10,5% | 2,3% | 2,1% |
| 8 | 14 | BMW 3 Series | 3.750 | 38.517 | 82,7% | 1,5% | 2,1% | 1,5% |
| 9 | 15 | BMW 1 Series | 3.260 | 34.218 | 66,2% | 7,4% | 1,8% | 1,3% |
| 10 | 5 | Nissan Qashqai | 3.249 | 60.092 | 17,9% | 23,9% | 1,8% | 2,4% |
(718)