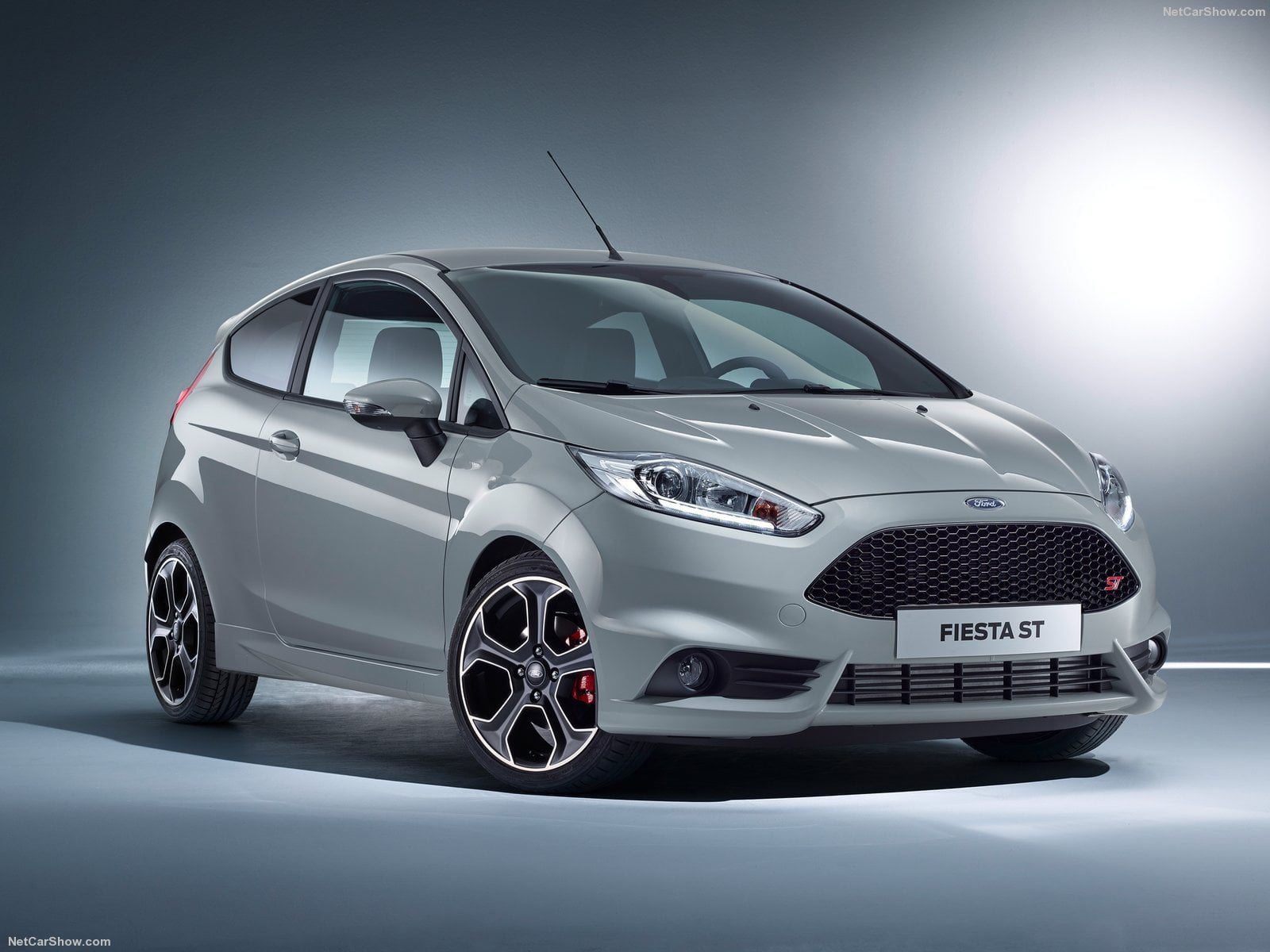 UK Auto Sales again strong in May despite fears for BREXIT. Albeit losing moderately, Ford was again the leader leading the models ranking with Fiesta and Focus. Land Rover was out of the top 10.
The British economy decelerated slightly in Q1 and more detailed data confirmed that GDP expanded just 0.4% on a sequential basis. The slowdown was mainly due to a deterioration in the external sector's contribution to overall growth as exports swung to a contraction.
In April, the sales volume increased timidly keeping to the positive trail that now has lasted five months in a row. However, sales recorded in this month are nowhere near the record achieved last month.
According to figures released by the Society of Motor Manufacturers and Traders (S.M.M.T.) the Car Passenger's sold in May had been 203.585, up 2.5%, for a total of 1.164.870 units (+4.1%) registered year to date.
This months, Ford maintained the leadership with 23.740 registrations (-2.2%) and 11.7% of market share. In second place was Opel selling 16.300 cars (-21.2%) ahead of Volkswagen with 16.050 units (-7.3%).
Down from the podium was BMW with 15.423 vehicles (+26.4%) followed by Audi with 13.970 (+1.2%), Mercedes with 13.721 (+20.8%), Nissan with 10.925 (-5.5%), Peugeot with 8.208 (+18.6%), Hyundai with 7.332 (+4.1%) and in 10th place Toyota with 7.144 (-2.1%).
At group-wise, Volkswagen Group was on top with -4.7% of market share followed by Ford at -2.2% and BMW at 17.5%.
Ford Fiesta was again the best-selling model with 8.236 sales (-15.2%) followed by Volkswagen Golf with 5.729 (-2.8%) and the Ford Focus with 5.664 sales (-23.0%).
To see the best-selling ranking with the top 100 models in the year, see the dedicated report.
Research, Consulting, Data & Forecast Store
F2M covers intensively this market with several products developed to help any investigation required.
Market Researches in PDF are immediately available for download with study on the market since 2005 and with forecast up to the 2020.
Auto Data in EXCEL are immediately downloadable with annual sales volume, split by month, for all brands and all models distributed in the market. This year data are released year to date, but you will receive a monthly update until the year-end.
All these and more within our United Kingdom Store.
Below, you can sort our interactive tables to see data regarding Brands, Groups and Models. Please bear in mind that sales data are subject to adjustments as sources will update their information. This report is updated at the publishing date and will not be modified while the next on this subject will always have the year to date data updated.
| Rank May | Rank 2016 | Brand | Sales May | Sales 2016 | Var May | Var 2016 | Share May | Share 2016 |
| --- | --- | --- | --- | --- | --- | --- | --- | --- |
| 1 | 1 | Ford | 23.740 | 140.948 | -2,2% | -2,2% | 11,7% | 12,1% |
| 2 | 2 | Opel | 16.300 | 107.370 | -21,2% | -4,5% | 8,0% | 9,2% |
| 3 | 3 | Volkswagen | 16.050 | 90.370 | -7,3% | -6,2% | 7,9% | 7,8% |
| 4 | 6 | BMW | 15.423 | 72.898 | 26,4% | 15,5% | 7,6% | 6,3% |
| 5 | 4 | Audi | 13.970 | 75.018 | 1,2% | 4,2% | 6,9% | 6,4% |
| 6 | 5 | Mercedes | 13.721 | 73.037 | 20,8% | 18,3% | 6,7% | 6,3% |
| 7 | 7 | Nissan | 10.925 | 64.797 | -5,5% | -4,2% | 5,4% | 5,6% |
| 8 | 8 | Peugeot | 8.208 | 46.003 | 18,6% | -2,8% | 4,0% | 3,9% |
| 9 | 10 | Hyundai | 7.332 | 39.883 | 4,1% | 3,5% | 3,6% | 3,4% |
| 10 | 9 | Toyota | 7.144 | 44.576 | -2,1% | 1,0% | 3,5% | 3,8% |
| 11 | 11 | Kia | 6.912 | 37.940 | 12,7% | 9,8% | 3,4% | 3,3% |
| 12 | 12 | Land Rover | 6.290 | 36.890 | 26,7% | 18,5% | 3,1% | 3,2% |
| 13 | 13 | Renault | 6.259 | 35.414 | 14,8% | 17,3% | 3,1% | 3,0% |
| 14 | 14 | Skoda | 6.159 | 33.198 | 4,1% | 6,0% | 3,0% | 2,9% |
| 15 | 15 | Citroen | 5.783 | 31.776 | -8,2% | -16,4% | 2,8% | 2,7% |
| 16 | 18 | Mini | 5.073 | 25.245 | -3,2% | 4,6% | 2,5% | 2,2% |
| 17 | 17 | Fiat | 4.327 | 26.882 | -1,0% | 2,9% | 2,1% | 2,3% |
| 18 | 16 | Honda | 4.243 | 27.305 | 17,1% | 17,4% | 2,1% | 2,3% |
| 19 | 20 | Seat | 3.499 | 20.389 | -23,9% | -8,5% | 1,7% | 1,8% |
| 20 | 21 | Volvo | 2.973 | 17.805 | -6,9% | 5,7% | 1,5% | 1,5% |
| 21 | 19 | Mazda | 2.862 | 22.367 | 5,3% | 11,5% | 1,4% | 1,9% |
| 22 | 22 | Suzuki | 2.738 | 16.586 | 5,8% | 13,6% | 1,3% | 1,4% |
| 23 | 23 | Jaguar | 2.590 | 13.675 | 64,0% | 78,0% | 1,3% | 1,2% |
| 24 | 24 | Dacia | 2.137 | 11.488 | 4,4% | -3,4% | 1,0% | 1,0% |
| 25 | 26 | DS | 1.478 | 7.664 | 5584,6% | 29376,9% | 0,7% | 0,7% |
| 26 | 25 | Mitsubishi | 1.310 | 9.287 | -18,5% | -15,9% | 0,6% | 0,8% |
| 27 | 27 | Jeep | 1.078 | 6.127 | -2,8% | 38,1% | 0,5% | 0,5% |
| 28 | 29 | Porsche | 1.023 | 5.710 | -9,9% | 10,1% | 0,5% | 0,5% |
| 29 | 30 | Smart | 1.001 | 4.738 | 42,0% | 74,4% | 0,5% | 0,4% |
| 30 | 28 | Lexus | 874 | 6.046 | -8,9% | 6,3% | 0,4% | 0,5% |
| 31 | 31 | Alfa Romeo | 337 | 2.290 | -24,6% | 4,9% | 0,2% | 0,2% |
| 32 | 32 | SsangYong | 310 | 1.959 | 64,0% | 100,7% | 0,2% | 0,2% |
| 33 | 34 | MG | 296 | 1.560 | 10,0% | 8,6% | 0,1% | 0,1% |
| 34 | 33 | Abarth | 282 | 1.596 | 55,8% | 83,9% | 0,1% | 0,1% |
| 35 | 35 | Subaru | 246 | 1.503 | -1,2% | 5,7% | 0,1% | 0,1% |
| 36 | 36 | Infiniti | 137 | 996 | 39,8% | 97,2% | 0,1% | 0,1% |
| 37 | 39 | Maserati | 129 | 550 | 5,7% | -14,7% | 0,1% | 0,0% |
| 38 | 38 | Bentley | 120 | 773 | 62,2% | 32,4% | 0,1% | 0,1% |
| Rank May | Rank 2016 | Group | Sales May | Sales 2016 | Var May | Var 2016 | Share May | Share 2016 |
| --- | --- | --- | --- | --- | --- | --- | --- | --- |
| 1 | 1 | Volkswagen | 40.831 | 225.500 | -4,7% | -1,0% | 20,1% | 19,4% |
| 2 | 2 | Ford | 23.740 | 140.948 | -2,2% | -2,2% | 11,7% | 12,1% |
| 3 | 5 | BMW | 20.496 | 98.143 | 17,5% | 12,5% | 10,1% | 8,4% |
| 4 | 3 | Renault-Nissan | 19.458 | 112.695 | 1,6% | 2,2% | 9,6% | 9,7% |
| 5 | 4 | General Motors | 16.315 | 107.493 | -21,3% | -4,5% | 8,0% | 9,2% |
| 6 | 6 | PSA | 15.469 | 85.443 | 16,8% | 0,1% | 7,6% | 7,3% |
| 7 | 8 | Mercedes Daimler | 14.722 | 77.775 | 22,1% | 20,6% | 7,2% | 6,7% |
| 8 | 7 | Hyundai-Kia | 14.244 | 77.823 | 8,1% | 6,5% | 7,0% | 6,7% |
| 9 | 10 | Tata | 8.880 | 50.565 | 35,7% | 30,3% | 4,4% | 4,3% |
| 10 | 9 | Toyota | 8.018 | 50.622 | -2,9% | 1,6% | 3,9% | 4,3% |
| May Rank | 2016 Rank | Model | May Sales | 2016 Sales | May Var | 2016 Var | May Share | 2016 Share |
| --- | --- | --- | --- | --- | --- | --- | --- | --- |
| 1 | 1 | Ford Fiesta | 8.236 | 52.476 | -15,2% | -12,0% | 4,3% | 4,8% |
| 2 | 4 | Volkswagen Golf | 5.729 | 30.802 | -2,8% | -4,7% | 3,0% | 2,8% |
| 3 | 3 | Ford Focus | 5.664 | 31.882 | -23,0% | -8,5% | 3,0% | 2,9% |
| 4 | 2 | Opel Corsa | 4.880 | 33.519 | -25,1% | -15,1% | 2,6% | 3,0% |
| 5 | 5 | Nissan Qashqai | 4.684 | 27.824 | 17,7% | 4,4% | 2,5% | 2,5% |
| 6 | 13 | BMW 1 Series | 4.189 | 17.551 | 0,0% | 19,8% | 2,2% | 1,6% |
| 7 | 12 | Nissan Juke | 3.897 | 17.582 | 0,0% | 0,9% | 2,1% | 1,6% |
| 8 | 7 | Opel Astra | 3.882 | 22.778 | -21,0% | -1,1% | 2,0% | 2,1% |
| 9 | 6 | Volkswagen Polo | 3.845 | 23.070 | -4,5% | 2,2% | 2,0% | 2,1% |
| 10 | 9 | Mini | 3.780 | 18.009 | -7,7% | -5,4% | 2,0% | 1,6% |
(412)