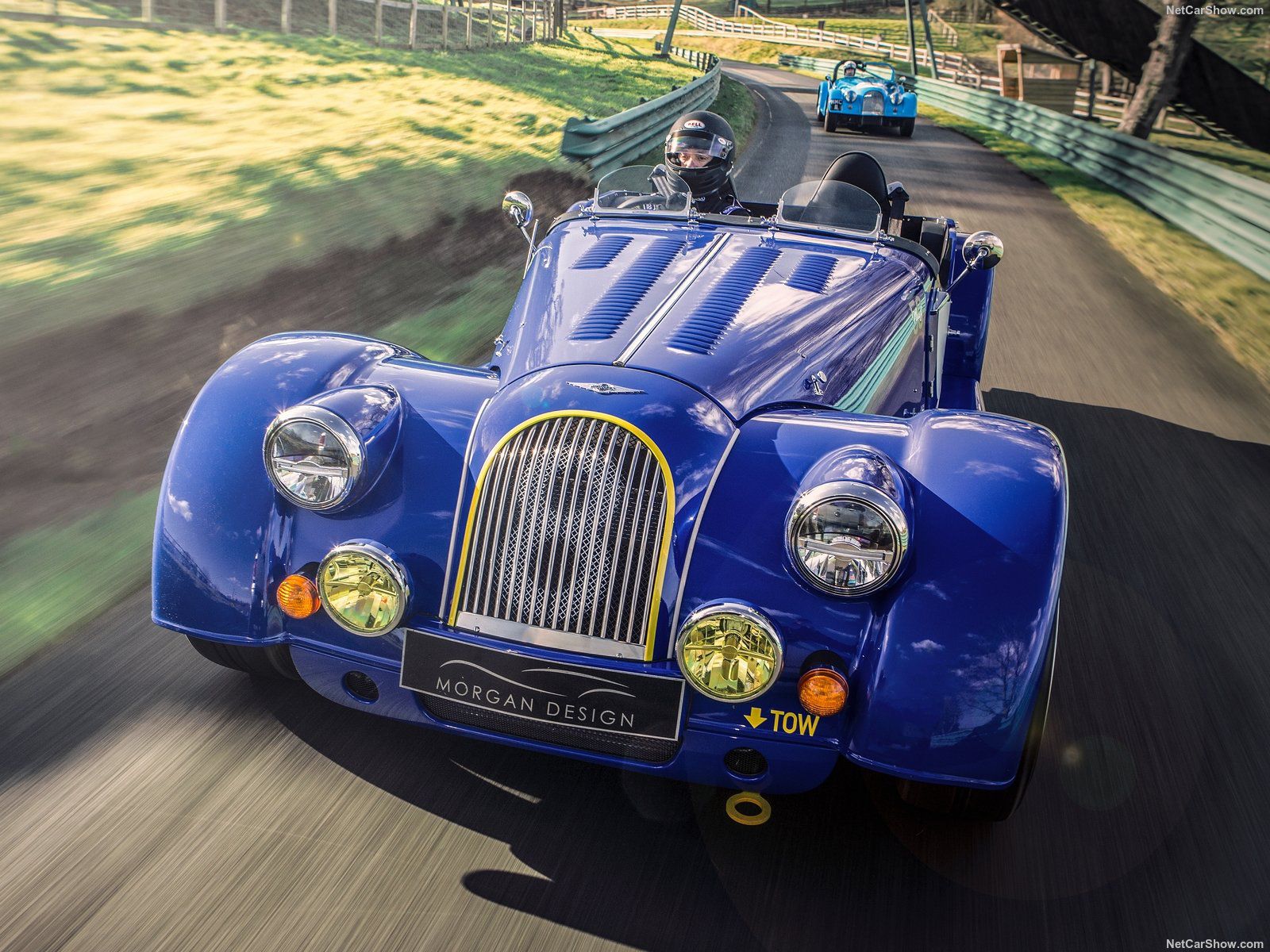 UK Best Selling Car ranking in the 2017 with Ford and Vauxhall declining under the attach of German models. The Volkswagen Golf gained the second step of the podium while the last generation of Nissan Qashqai was fourth.
British vehicles market flourished in recent years hitting two consecutive all time record in 2015 and 2016 overtaking for the first time the milestone of 3 million light vehicles sales in a year. Car passenger' record was established in the 2016 with 2.692.000 units. However, since mid 2016 the market ended the speed and has progressively taken a descendent track. Indeed, according to data released by the Royal Minister of Transportation, in the 2017 full year sales have been 2.540.000, down 5.4%.  2018 outlook is negative and sales are foreseen near 2.3 million units.
If you wish to give a final check at the 2016 best-selling car ranking, do it before reading this year rank.
The best-selling cars in 2017 unchanged, with the  Ford Fiesta on top of the list despite the lost of sales due to the run out of sixth generation and the production rump up of the seventh.
Ford Fiesta annual sales have been 94.533 (-21.6%) with a narrowed margin over the aggressive leader of imported vehicles, up 1 spot,  the  Volkswagen Golf  sold in 77.231 units (+11.1%).
In third place the Ford Focus with 69.903 units (-0.9%) followed by the Nissan Qashqai with 64.216 units (+2.4%),  the Vauxhall (Opel in the table) Corsa with 52.773 units (-31.6%), the Vauxhall Astra with49.370 (-18.7%) and the Volkswagen Polo with 47.855 units (-12.1%).
In eight place the Mini with 47.669 (-1.4%) ahead of the Mercedes C Class with 45.912 (+3.9%) and, in 10th place,  the Mercedes A Class with 43.717 units (+6.2%).
Research, Consulting, Data & Forecast Store
F2M covers intensively this market with several products developed to help any investigation required. Market Researches in PDF are immediately available for download with study on the market since 2005 and with forecast up to the 2022. Auto Data in EXCEL are immediately downloadable with annual sales volume, split by month, for all brands and all models distributed in the market. This year data are released year to date, but you will receive a monthly update until the year-end. All these and more within United Kingdom Corner Store.
| Rank 2017 | Rank 2016 | | Sales 2017 | Sales 2016 | Variation 2017 |
| --- | --- | --- | --- | --- | --- |
| 1 | 1 | Ford Fiesta | 94.533 | 120.525 | -21,6% |
| 2 | 4 | Volkswagen Golf | 77.231 | 69.492 | 11,1% |
| 3 | 3 | Ford Focus | 69.903 | 70.545 | -0,9% |
| 4 | 5 | Nissan Qashqai | 64.216 | 62.682 | 2,4% |
| 5 | 2 | Opel Corsa | 52.772 | 77.110 | -31,6% |
| 6 | 9 | Ford Transit Custom | 51.885 | 46.985 | 10,4% |
| 7 | 6 | Opel Astra | 49.370 | 60.719 | -18,7% |
| 8 | 7 | Volkswagen Polo | 47.855 | 54.448 | -12,1% |
| 9 | 8 | Mini | 47.669 | 48.328 | -1,4% |
| 10 | 10 | Mercedes C Class | 45.912 | 44.184 | 3,9% |
| 11 | 13 | Mercedes A Class | 43.717 | 41.183 | 6,2% |
| 12 | 14 | Kia Sportage | 39.683 | 40.083 | -1,0% |
| 13 | 18 | Ford Kuga | 39.212 | 35.481 | 10,5% |
| 14 | 16 | Nissan Juke | 38.912 | 38.803 | 0,3% |
| 15 | 11 | Audi A3 | 37.926 | 43.808 | -13,4% |
| 16 | 17 | BMW 3 Series | 35.904 | 36.732 | -2,3% |
| 17 | 19 | BMW 1 Series | 34.924 | 34.379 | 1,6% |
| 18 | 27 | Hyundai Tucson | 29.432 | 25.597 | 15,0% |
| 19 | 15 | Fiat 500 | 29.416 | 38.916 | -24,4% |
| 20 | 43 | Volkswagen Tiguan | 29.131 | 20.219 | 44,1% |
| 21 | 21 | Toyota Yaris | 28.332 | 30.741 | -7,8% |
| 22 | 55 | Honda Civic | 27.448 | 17.369 | 58,0% |
| 23 | 20 | Ford Transit | 27.062 | 30.786 | -12,1% |
| 24 | 28 | Mercedes E Class | 26.733 | 25.537 | 4,7% |
| 25 | 25 | Audi A4 | 25.294 | 26.686 | -5,2% |
| 26 | 32 | Hyundai i10 | 25.224 | 23.657 | 6,6% |
| 27 | 23 | Land Rover Range Rover Evoque | 24.906 | 27.161 | -8,3% |
| 28 | 31 | Land Rover Discovery Sport | 24.531 | 23.796 | 3,1% |
| 29 | 24 | Audi A1 | 23.952 | 26.959 | -11,2% |
| 30 | 39 | Mercedes Sprinter | 23.588 | 21.575 | 9,3% |
| 31 | 34 | Toyota Aygo | 22.264 | 23.384 | -4,8% |
| 32 | 33 | BMW 4 Series | 22.050 | 23.479 | -6,1% |
| 33 | 38 | Volkswagen Transporter | 21.898 | 21.720 | 0,8% |
| 34 | 26 | Renault Captur | 20.593 | 25.841 | -20,3% |
| 35 | 35 | Skoda Octavia | 20.493 | 23.068 | -11,2% |
| 36 | 12 | Opel Mokka | 20.230 | 41.689 | -51,5% |
| 37 | 36 | BMW 2 Series | 20.153 | 22.683 | -11,2% |
| 38 | 30 | Renault Clio | 20.150 | 23.825 | -15,4% |
| 39 | 53 | Seat Leon | 20.132 | 17.985 | 11,9% |
| 40 | 37 | Ford Connect | 19.805 | 22.035 | -10,1% |
| 41 | 46 | BMW 5 Series | 19.477 | 19.621 | -0,7% |
| 42 | 42 | Skoda Fabia | 19.275 | 20.522 | -6,1% |
| 43 | 59 | Opel Vivaro | 18.808 | 16.387 | 14,8% |
| 44 | 60 | Nissan X-Trail | 18.638 | 16.095 | 15,8% |
| 45 | 77 | Honda Jazz | 18.617 | 12.907 | 44,2% |
| 46 | 22 | Peugeot 208 | 18.582 | 28.146 | -34,0% |
| 47 | 45 | Peugeot 2008 | 17.736 | 19.794 | -10,4% |
| 48 | 125 | Peugeot 3008 | 17.726 | 7.224 | 145,4% |
| 49 | | Opel Mokka X | 17.355 | | |
| 50 | 52 | Audi Q3 | 17.145 | 18.125 | -5,4% |
| 51 | 40 | Volkswagen Passat | 17.027 | 21.437 | -20,6% |
| 52 | 29 | Opel Insignia | 16.884 | 25.095 | -32,7% |
| 53 | 44 | Seat Ibiza | 16.811 | 20.043 | -16,1% |
| 54 | 109 | Citroen C3 | 16.698 | 8.606 | 94,0% |
| 55 | 100 | Audi A5 | 16.615 | 9.660 | 72,0% |
| 56 | 61 | Volvo XC60 | 16.302 | 16.009 | 1,8% |
| 57 | 62 | Dacia Sandero | 16.084 | 15.986 | 0,6% |
| 58 | 41 | Renault Kadjar | 15.866 | 20.869 | -24,0% |
| 59 | 90 | Mercedes GLC | 15.175 | 11.175 | 35,8% |
| 60 | 84 | Peugeot Partner | 14.991 | 12.205 | 22,8% |
| 61 | | Toyota C-HR | 14.680 | | |
| 62 | 75 | BMW X1 | 14.614 | 13.225 | 10,5% |
| 63 | 57 | Toyota Auris | 14.487 | 16.529 | -12,4% |
| 64 | 58 | Volvo V40 | 14.256 | 16.494 | -13,6% |
| 65 | 66 | Ford Ecosport | 14.204 | 15.368 | -7,6% |
| 66 | 80 | Peugeot Boxer | 14.062 | 12.636 | 11,3% |
| 67 | 85 | Mercedes GLA | 13.876 | 11.623 | 19,4% |
| 68 | 63 | Citroen Berlingo | 13.875 | 15.890 | -12,7% |
| 69 | 76 | Kia Picanto | 13.863 | 13.098 | 5,8% |
| 70 | 111 | Ford KA | 13.753 | 8.521 | 61,4% |
| 71 | 74 | Volkswagen Up! | 13.555 | 13.245 | 2,3% |
| 72 | 88 | Nissan Micra | 13.184 | 11.277 | 16,9% |
| 73 | 65 | Honda CR-V | 13.056 | 15.466 | -15,6% |
| 74 | 54 | Ford Ranger | 13.044 | 17.632 | -26,0% |
| 75 | 116 | Jaguar F-Pace | 13.027 | 8.182 | 59,2% |
| 76 | 48 | Audi A6 | 12.768 | 18.698 | -31,7% |
| 77 | 51 | Peugeot 108 | 12.750 | 18.126 | -29,7% |
| 78 | 67 | Hyundai i20 | 12.714 | 15.108 | -15,8% |
| 79 | 50 | Ford C-max | 12.655 | 18.196 | -30,5% |
| 80 | | Audi Q2 | 12.629 | | |
| 81 | 49 | Ford Mondeo | 12.627 | 18.632 | -32,2% |
| 82 | 73 | Renault Trafic | 12.558 | 13.289 | -5,5% |
| 83 | 142 | Volkswagen Caddy | 12.296 | 5.586 | 120,1% |
| 84 | 83 | Opel Zafira | 12.219 | 12.455 | -1,9% |
| 85 | 86 | Suzuki Vitara | 11.933 | 11.570 | 3,1% |
| 86 | 114 | Mini Countryman | 11.807 | 8.270 | 42,8% |
| 87 | 81 | Land Rover Range Rover Sport | 11.625 | 12.534 | -7,3% |
| 88 | 71 | Skoda Yeti | 11.538 | 13.691 | -15,7% |
| 89 | 79 | Audi Q5 | 11.445 | 12.680 | -9,7% |
| 90 | 72 | Jaguar XE | 11.371 | 13.498 | -15,8% |
| 91 | 64 | Citroen C4 Picasso | 11.017 | 15.773 | -30,2% |
| 92 | 101 | Land Rover Discovery | 10.896 | 9.650 | 12,9% |
| 93 | 97 | Skoda Superb | 10.810 | 10.173 | 6,3% |
| 94 | 56 | Peugeot 308 | 10.411 | 16.591 | -37,2% |
| 95 | 104 | Mitsubishi L200 | 10.406 | 9.535 | 9,1% |
| 96 | | Seat Ateca | 10.347 | | |
| 97 | 68 | Opel Viva | 9.963 | 14.297 | -30,3% |
| 98 | 47 | Citroen C1 | 9.543 | 19.155 | -50,2% |
| 99 | 206 | Mitsubishi Outlander | 9.319 | 2.275 | 309,6% |
| 100 | 108 | Mercedes CLA | 9.290 | 8.610 | 7,9% |
(3)