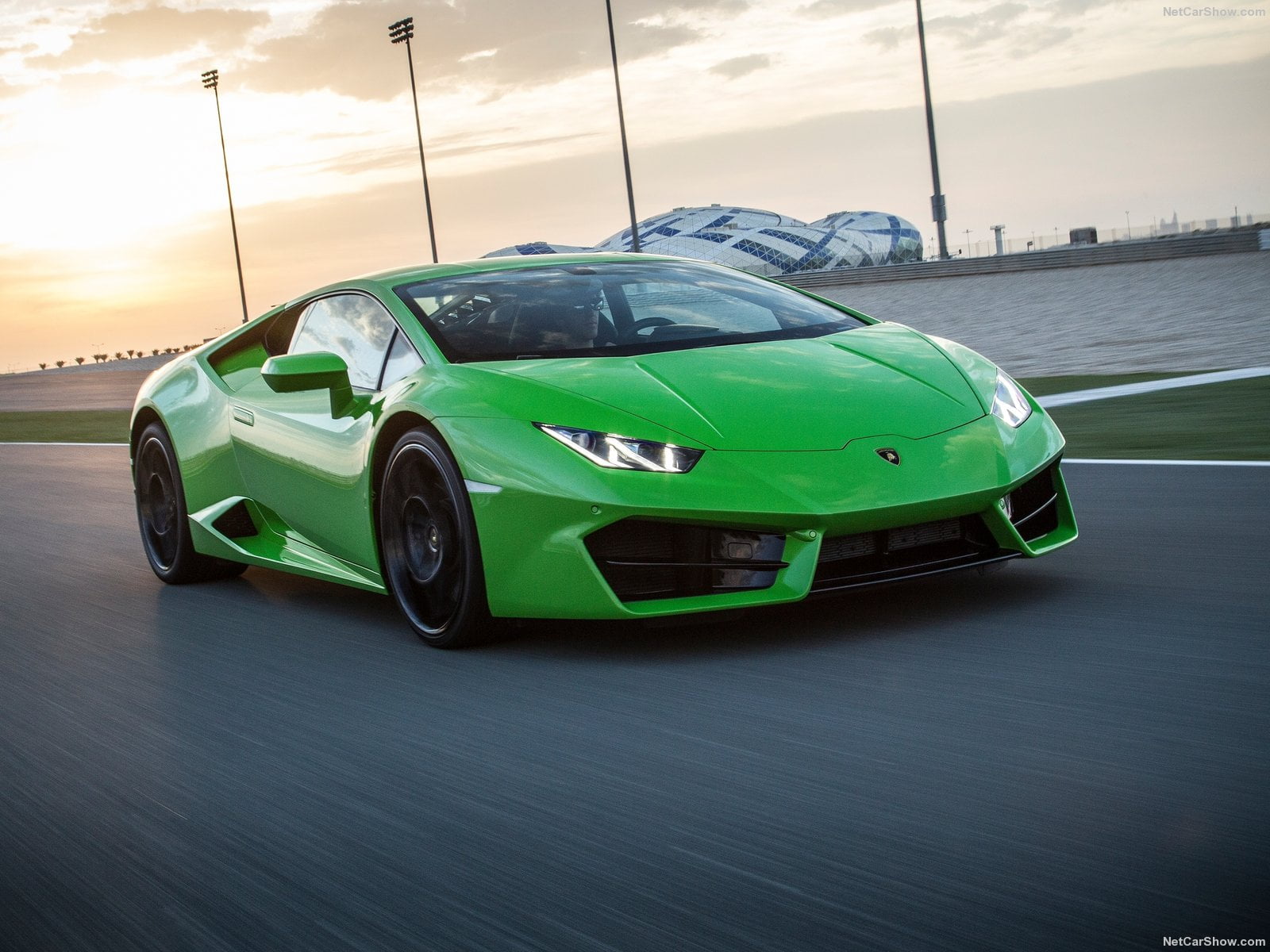 UK Vehicles Sales in April 2016 moderately up following the all-time record scored in the previous month. The market was fueled by fleet demand while private consumer's have reduced their purchase.Volkswagen up in 2nd.
The British economy decelerated slightly in the first quarter of 2016 and GDP expanded 0.4% on a sequential basis. Similar to the previous quarter, services continued to underpin growth. However, the other sectors of the economy disappointed and most of the slowdown was due to contractions in the industrial and construction sectors.
According to figures released by the Society of Motor Manufacturers and Traders (S.M.M.T.) in April the car passenger's sold had been 189.505, up 2.0%, represented the sixth month in a row of positive trend.
Year to date sales were 961.285, up +4.4%.
Ford was the brand leader in April with 23.311 registrations (-6.8%) and 12.3% of market share.
Volkswagen earned the second place with 16.877 sales (-9.7%) followed by Vauxhall (Opel in the tables) with 16.037 units (-3.0%) and Audi with 13.668 (+3.0%). Mercedes was fourth with 12.077 (+19.8%), ahead of BMW with 10.980 (+0.8%), Nissan with 10.029 (+1.9%), Hyundai with 7.183 (+8.4%) and Kia with 6.866 (+11.8%) and Peugeot with 6.804 (-9.3%).
As far as the Car Groups performance, the leader was Volkswagen Group with 22.3% of market share, ahead of Ford with 12.3%, Renault-Nissan with 9.2%, General Motors with 8.5% and BMW with 7.9%.
Ford Fiesta was the best-selling model with 7.913 sales (-11.4%) followed by Volkswagen Golf with 5.645 (-5.1%) and the Ford Focus with 5.562 sales (-4.7%).
To see the best-selling ranking with the top 100 models in the year, see the dedicated report.
Below, you can sort our interactive tables to see data regarding Brands, Groups and Models. Please bear in mind that sales data are subject to adjustments as sources will update their information. This report is updated at the publishing date and will not be modified while the next on this subject will always have the year to date data updated.
| Rank Apr | Rank 2016 | Brand | Sales Apr | Sales YTD | Apr Var | YTD Var | Apr % | YTD % |
| --- | --- | --- | --- | --- | --- | --- | --- | --- |
| 1 | 1 | Ford | 23.311 | 117.208 | -6,8% | -2,2% | 12,3% | 12,2% |
| 2 | 3 | Volkswagen | 16.877 | 74.320 | -9,7% | -6,0% | 8,9% | 7,7% |
| 3 | 2 | Opel | 16.037 | 91.070 | -3,0% | -0,7% | 8,5% | 9,5% |
| 4 | 4 | Audi | 13.668 | 61.048 | 3,0% | 4,9% | 7,2% | 6,4% |
| 5 | 5 | Mercedes | 12.077 | 59.316 | 19,8% | 17,7% | 6,4% | 6,2% |
| 6 | 6 | BMW | 10.980 | 57.475 | 0,8% | 12,9% | 5,8% | 6,0% |
| 7 | 7 | Nissan | 10.029 | 53.872 | 1,9% | -4,0% | 5,3% | 5,6% |
| 8 | 10 | Hyundai | 7.183 | 32.551 | 8,4% | 3,4% | 3,8% | 3,4% |
| 9 | 11 | Kia | 6.866 | 31.028 | 11,8% | 9,2% | 3,6% | 3,2% |
| 10 | 8 | Peugeot | 6.804 | 37.795 | -9,3% | -6,5% | 3,6% | 3,9% |
| 11 | 9 | Toyota | 6.644 | 37.432 | 0,2% | 1,6% | 3,5% | 3,9% |
| 12 | 14 | Skoda | 6.617 | 27.039 | -1,1% | 6,4% | 3,5% | 2,8% |
| 13 | 12 | Land Rover | 6.482 | 30.600 | 16,8% | 17,0% | 3,4% | 3,2% |
| 14 | 13 | Renault | 5.196 | 29.155 | 25,5% | 17,9% | 2,7% | 3,0% |
| 15 | 15 | Citroen | 4.639 | 25.993 | -28,2% | -18,0% | 2,4% | 2,7% |
| 16 | 18 | Mini | 3.994 | 20.172 | 1,4% | 6,7% | 2,1% | 2,1% |
| 17 | 17 | Fiat | 3.890 | 22.555 | 5,3% | 3,7% | 2,1% | 2,3% |
| 18 | 20 | Seat | 3.500 | 16.890 | -0,7% | -4,5% | 1,8% | 1,8% |
| 19 | 16 | Honda | 3.353 | 23.062 | 35,7% | 17,5% | 1,8% | 2,4% |
| 20 | 21 | Volvo | 3.324 | 14.832 | 8,8% | 8,7% | 1,8% | 1,5% |
| 21 | 23 | Jaguar | 2.405 | 11.085 | 108,9% | 81,6% | 1,3% | 1,2% |
| 22 | 19 | Mazda | 2.314 | 19.505 | -11,5% | 12,5% | 1,2% | 2,0% |
| 23 | 22 | Suzuki | 2.303 | 13.848 | 26,6% | 15,3% | 1,2% | 1,4% |
| 24 | 24 | Dacia | 1.898 | 9.351 | -18,2% | -5,1% | 1,0% | 1,0% |
| 25 | 25 | Mitsubishi | 1.392 | 7.977 | -5,3% | -15,5% | 0,7% | 0,8% |
| 26 | 29 | Porsche | 1.361 | 4.687 | 3,0% | 15,7% | 0,7% | 0,5% |
| 27 | 28 | Jeep | 1.303 | 5.049 | 115,4% | 51,8% | 0,7% | 0,5% |
| 28 | 26 | DS | 902 | 6.186 | #DIV/0! | #DIV/0! | 0,5% | 0,6% |
| 29 | 30 | Smart | 900 | 3.737 | 28,4% | 85,8% | 0,5% | 0,4% |
| 30 | 27 | Lexus | 835 | 5.172 | -20,0% | 9,3% | 0,4% | 0,5% |
| 31 | 31 | Alfa Romeo | 345 | 1.953 | 15,4% | 12,4% | 0,2% | 0,2% |
| 32 | 36 | Infiniti | 335 | 859 | 91,4% | 111,1% | 0,2% | 0,1% |
| 33 | 33 | Abarth | 287 | 1.314 | 80,5% | 91,3% | 0,2% | 0,1% |
| 34 | 35 | Subaru | 272 | 1.257 | 22,0% | 7,2% | 0,1% | 0,1% |
| 34 | 34 | MG | 272 | 1.264 | -11,7% | 8,3% | 0,1% | 0,1% |
| 35 | 32 | SsangYong | 257 | 1.649 | 55,8% | 109,5% | 0,1% | 0,2% |
| 36 | 37 | Tesla | 216 | 713 | #DIV/0! | #DIV/0! | 0,1% | 0,1% |
| 37 | 38 | Bentley | 195 | 653 | 89,3% | 28,0% | 0,1% | 0,1% |
| 38 | 39 | Maserati | 94 | 421 | -36,5% | -19,5% | 0,0% | 0,0% |
| 39 | 40 | Aston Martin | 41 | 315 | -42,3% | -6,0% | 0,0% | 0,0% |
| 40 | 43 | Lotus | 24 | 111 | -48,9% | -17,8% | 0,0% | 0,0% |
| 40 | 42 | Perodua | 24 | 181 | -46,7% | 0,6% | 0,0% | 0,0% |
| 41 | 44 | Proton | 22 | 101 | -4,3% | 9,8% | 0,0% | 0,0% |
| 42 | 45 | Morgan | 16 | 84 | -23,8% | 0,0% | 0,0% | 0,0% |
| 43 | 47 | Ferrari | 6 | 43 | -60,0% | -28,3% | 0,0% | 0,0% |
| 44 | 46 | Cadillac | 4 | 50 | -63,6% | 13,6% | 0,0% | 0,0% |
| 44 | 50 | Lamborghini | 4 | 32 | -20,0% | 60,0% | 0,0% | 0,0% |
| 44 | 48 | Corvette | 4 | 42 | -55,6% | 16,7% | 0,0% | 0,0% |
| 45 | 49 | Dodge | 3 | 40 | -72,7% | -9,1% | 0,0% | 0,0% |
| Rank Apr | Rank 2016 | Group | Sales Apr | Sales YTD | Apr Var | YTD Var | Apr % | YTD % |
| --- | --- | --- | --- | --- | --- | --- | --- | --- |
| 1 | 1 | Volkswagen | 46.113 | 200.163 | -2,9% | -0,1% | 21,5% | 18,5% |
| 2 | 2 | Ford | 30.102 | 149.819 | -5,4% | -1,7% | 14,0% | 13,8% |
| 3 | 3 | Renault-Nissan | 19.548 | 104.863 | 5,3% | 2,1% | 9,1% | 9,7% |
| 4 | 4 | General Motors | 18.452 | 104.609 | -2,7% | -0,6% | 8,6% | 9,7% |
| 5 | 5 | PSA | 16.431 | 93.566 | -8,9% | -2,2% | 7,7% | 8,6% |
| 6 | 6 | BMW | 14.974 | 77.647 | 1,0% | 11,2% | 7,0% | 7,2% |
| 7 | 7 | Mercedes Daimler | 14.739 | 70.762 | 17,5% | 17,7% | 6,9% | 6,5% |
| 8 | 8 | Hyundai-Kia | 14.062 | 63.631 | 10,0% | 6,1% | 6,6% | 5,9% |
| 9 | 10 | Tata | 9.575 | 45.487 | 29,6% | 26,1% | 4,5% | 4,2% |
| 10 | 9 | Toyota | 8.270 | 46.078 | -2,3% | 2,3% | 3,9% | 4,3% |
| Rank Apr | Rank YTD | Model | Sales Apr | Sales YTD | Apr % | YTD % | Apr Var | YTD Var |
| --- | --- | --- | --- | --- | --- | --- | --- | --- |
| 1 | 1 | Ford Fiesta | 7.913 | 44.240 | 4,48% | 4,96% | -11,4% | -21,5% |
| 2 | 4 | Volkswagen Golf | 5.645 | 25.073 | 3,20% | 2,81% | -5,1% | -3,9% |
| 3 | 3 | Ford Focus | 5.562 | 26.218 | 3,15% | 2,94% | -4,7% | -3,7% |
| 4 | 5 | Nissan Qashqai | 4.460 | 23.140 | 2,52% | 2,59% | 2,1% | 2,7% |
| 5 | 7 | Opel Astra | 4.132 | 18.896 | 2,34% | 2,12% | 4,3% | 19,8% |
| 6 | 6 | Volkswagen Polo | 4.063 | 19.225 | 2,30% | 2,15% | 3,6% | -5,0% |
| 7 | 2 | Opel Corsa | 4.060 | 28.639 | 2,30% | 3,21% | -13,1% | -7,1% |
| 8 | 11 | Peugeot 208 | 3.753 | 14.271 | 2,12% | 1,60% | 2,7% | 0,0% |
| 9 | 16 | Mercedes A Class | 3.740 | 13.244 | 2,12% | 1,48% | 17,7% | 0,0% |
| 10 | 10 | Mercedes C Class | 3.604 | 14.391 | 2,04% | 1,61% | -26,9% | -20,3% |
(476)