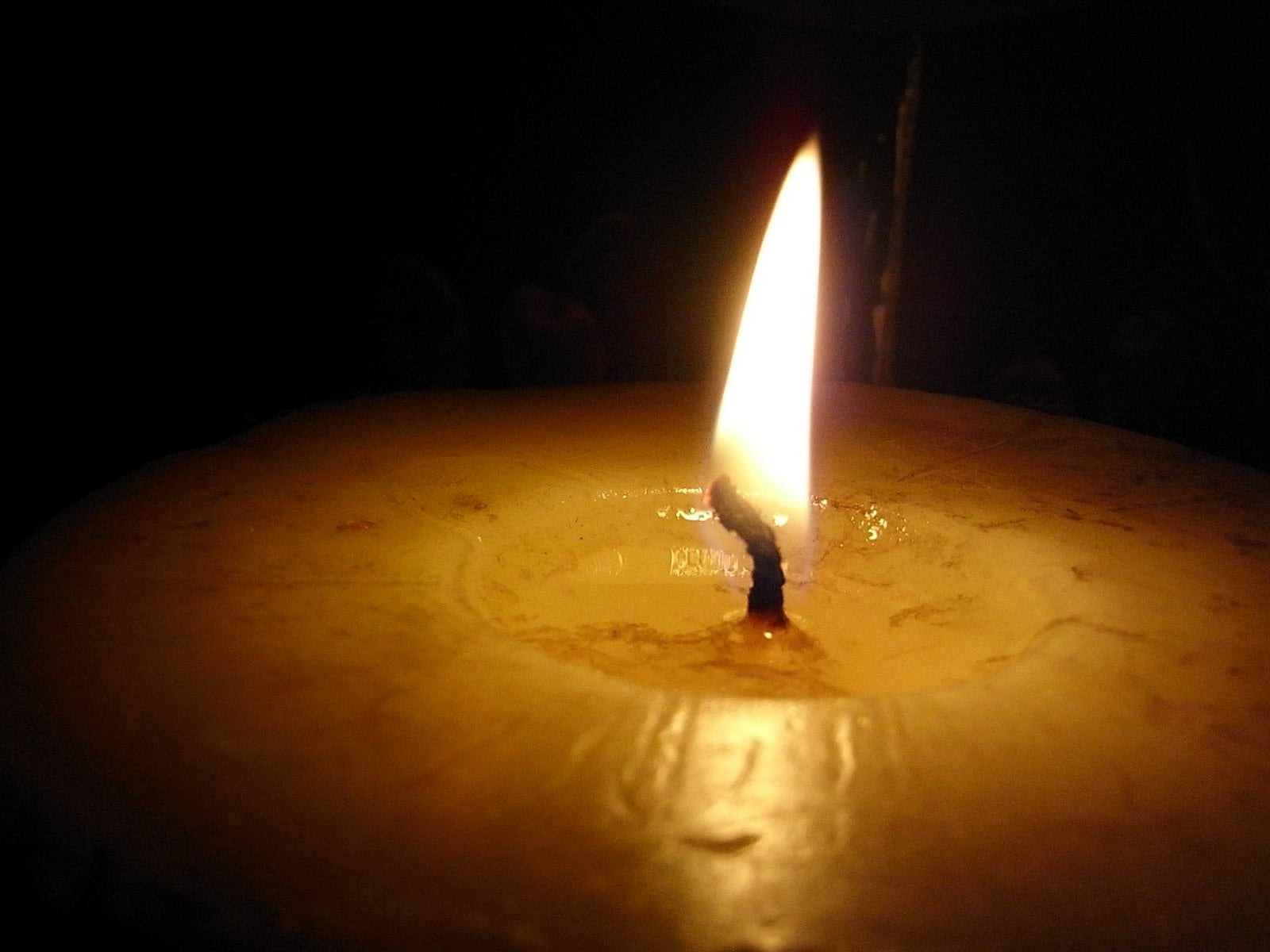 In 2014 Ukrainian Automotive Industry collapsed at lowest in 20 years, as the civil war persists in the east regions and Crimea was absorbed in the Russian Republic. The patrimony of the sector is almost destroyed.
In December 2014 according to data released by released by Ukrautoprom, the Ukrainian Associations of Car Manufacturers, total new Light Passengers Vehicles sold in Ukraine have been 8.409, down 54.7% from the correspondent month last year.
This was not only the 10th year on year fall, but the lowest December in a decade.
Full Year sales in Ukraine have been 102.697, down 52.9% from the 2013, the lowest market level in over 20 years, one sixth of the record level hit in the 2007 at 640.000 units.
Indeed, in the since twelve months ago all is changed in the Ukraine Republic, including the territory of the State, with the rich Crimea region not absorbed by Russia and many east regions involved in a criminal civil war.
Sales of cars like all consumer goods fall at lowest level in the last month as the country and people are near to default and just economic sustains arriving from EU are helping to go ahead day after day.
All data about car sold and performance among competitors are not relevant in this situation and we have decided to report data without comments, for respect towards Ukraine population.
Below, you can sort our interactive tables to see data regarding Brands and Groups. Please bear in mind that sales data are subject to adjustments as sources will update their information. This report is updated at the publishing date and will not be modified while the next on this subject will always have the year to date data updated.
| Rank Dec | Rank 2014 | Brand | Sales Dec | Sales F.Y. 2014 | Dec Y.o.Y Var. | F.Y. 2014 Y.o.Y. Var. | Share 2013 | Share Dec | Share 2014 |
| --- | --- | --- | --- | --- | --- | --- | --- | --- | --- |
| 1 | 1 | Toyota | 832 | 10.296 | -35,6% | -33,3% | 6,9% | 9,9% | 9,9% |
| 2 | 5 | Renault | 716 | 6.191 | -46,3% | -52,0% | 5,8% | 8,5% | 6,0% |
| 3 | 9 | Nissan | 550 | 4.753 | -39,0% | -58,0% | 5,1% | 6,5% | 4,6% |
| 4 | 4 | Volkswagen | 546 | 6.558 | -48,2% | -57,0% | 6,8% | 6,5% | 6,3% |
| 5 | 6 | Hyundai | 497 | 5.618 | -48,6% | -69,2% | 8,2% | 5,9% | 5,4% |
| 6 | 3 | Zaz | 471 | 8.203 | -77,8% | -55,0% | 8,1% | 5,6% | 7,9% |
| 7 | 7 | Skoda | 442 | 5.219 | -63,3% | -58,1% | 5,6% | 5,3% | 5,0% |
| 8 | 8 | Ford | 405 | 5.055 | -68,4% | -57,3% | 5,3% | 4,8% | 4,9% |
| 9 | 2 | Geely | 354 | 9.365 | -82,2% | -43,0% | 7,3% | 4,2% | 9,0% |
| 10 | 13 | Mazda | 334 | 2.440 | 10,2% | -7,3% | 1,2% | 4,0% | 2,4% |
| 11 | 10 | Kia | 294 | 3.770 | -62,0% | -71,5% | 5,9% | 3,5% | 3,6% |
| 12 | 14 | Mitsubishi | 220 | 2.193 | -49,7% | -58,6% | 2,4% | 2,6% | 2,1% |
| 13 | 12 | Peugeot | 219 | 2.488 | -44,0% | -53,0% | 2,4% | 2,6% | 2,4% |
| 14 | 16 | Mercedes | 211 | 1.914 | -23,8% | -49,0% | 1,7% | 2,5% | 1,8% |
| 15 | 17 | Citroen | 188 | 1.852 | -42,3% | -61,0% | 2,1% | 2,2% | 1,8% |
| 16 | 22 | Chevrolet | 180 | 1.466 | 13,9% | -67,6% | 2,0% | 2,1% | 1,4% |
| 17 | 24 | Suzuki | 177 | 1.344 | 55,3% | -23,8% | 0,8% | 2,1% | 1,3% |
| 18 | 11 | Lada | 166 | 2.531 | -58,2% | -72,4% | 4,1% | 2,0% | 2,4% |
| 19 | 18 | Fiat | 153 | 1.747 | -57,4% | -66,6% | 2,3% | 1,8% | 1,7% |
| 20 | 30 | Lexus | 128 | 862 | -5,2% | -47,0% | 0,7% | 1,5% | 0,8% |
| 21 | 25 | BMW | 116 | 1.267 | -46,0% | -36,8% | 0,9% | 1,4% | 1,2% |
| 21 | 20 | Audi | 116 | 1.657 | -38,0% | -34,8% | 1,1% | 1,4% | 1,6% |
| 22 | 26 | Subaru | 101 | 1.206 | -39,9% | -21,8% | 0,7% | 1,2% | 1,2% |
| 23 | 23 | Honda | 91 | 1.360 | -63,5% | -61,2% | 1,6% | 1,1% | 1,3% |
| 24 | 21 | SsangYong | 88 | 1.629 | -67,4% | -51,7% | 1,5% | 1,0% | 1,6% |
| 25 | 28 | Land Rover | 79 | 1.026 | -60,3% | -44,3% | 0,8% | 0,9% | 1,0% |
| 26 | 32 | BYD | 71 | 566 | -38,3% | -70,0% | 0,8% | 0,8% | 0,5% |
| 27 | 34 | Seat | 67 | 428 | #DIV/0! | #DIV/0! | 0,0% | 0,8% | 0,4% |
| 28 | 19 | Bogdan | 65 | 1.732 | -66,5% | -57,5% | 1,8% | 0,8% | 1,7% |
| 29 | 29 | Gaz | 63 | 883 | -62,7% | -53,6% | 0,8% | 0,7% | 0,9% |
| 29 | 31 | Great Wall | 63 | 744 | -33,7% | -41,2% | 0,6% | 0,7% | 0,7% |
| 30 | 27 | Chery | 62 | 1.120 | -7,5% | -44,2% | 0,9% | 0,7% | 1,1% |
| 30 | 15 | Daewoo | 62 | 2.053 | -79,9% | -22,1% | 1,2% | 0,7% | 2,0% |
| 31 | 33 | Jac | 39 | 506 | #DIV/0! | #DIV/0! | 0,0% | 0,5% | 0,5% |
| 32 | 41 | MAZ | 38 | 205 | -22,4% | -74,9% | 0,4% | 0,5% | 0,2% |
| 33 | 37 | Infiniti | 17 | 365 | -62,0% | -9,0% | 0,2% | 0,2% | 0,4% |
| 33 | 38 | Opel | 17 | 312 | -59,3% | -85,1% | 0,9% | 0,2% | 0,3% |
| 33 | 36 | Lifan | 17 | 397 | #DIV/0! | #DIV/0! | 0,0% | 0,2% | 0,4% |
| 33 | 40 | Jeep | 17 | 217 | -59,3% | -43,2% | 0,2% | 0,2% | 0,2% |
| 33 | 39 | Porsche | 17 | 268 | -62,0% | -29,5% | 0,2% | 0,2% | 0,3% |
| Rank Dec | Rank 2014 | Group | Sales Dec | Sales F.Y. 2014 | Dec Y.o.Y Var. | F.Y. 2014 Y.o.Y. Var. | Share 2013 | Share Dec | Share 2014 |
| --- | --- | --- | --- | --- | --- | --- | --- | --- | --- |
| 1 | 2 | Renault-Nissan | 1.449 | 13.840 | -45,8% | -59,1% | 15,1% | 17,2% | 13,4% |
| 2 | 1 | Volkswagen | 1.192 | 14.169 | -52,2% | -53,7% | 13,7% | 14,2% | 13,7% |
| 3 | 3 | Toyota | 960 | 11.158 | -32,7% | -34,6% | 7,6% | 11,4% | 10,8% |
| 4 | 5 | Hyundai-Kia | 791 | 9.388 | -54,5% | -70,2% | 14,1% | 9,4% | 9,1% |
| 5 | 6 | Zaz | 471 | 8.203 | -77,8% | -55,0% | 8,1% | 5,6% | 7,9% |
| 6 | 8 | PSA | 407 | 4.340 | -43,2% | -56,8% | 4,5% | 4,8% | 4,2% |
| 7 | 7 | Ford | 405 | 5.056 | -68,4% | -57,3% | 5,3% | 4,8% | 4,9% |
| 8 | 4 | Geely Group | 363 | 9.426 | -81,9% | -43,3% | 7,4% | 4,3% | 9,1% |
| 9 | 10 | Mazda | 334 | 2.440 | 10,2% | -7,3% | 1,2% | 4,0% | 2,4% |
| 10 | 9 | GM | 259 | 3.838 | -49,1% | -58,5% | 4,1% | 3,1% | 3,7% |
(228)