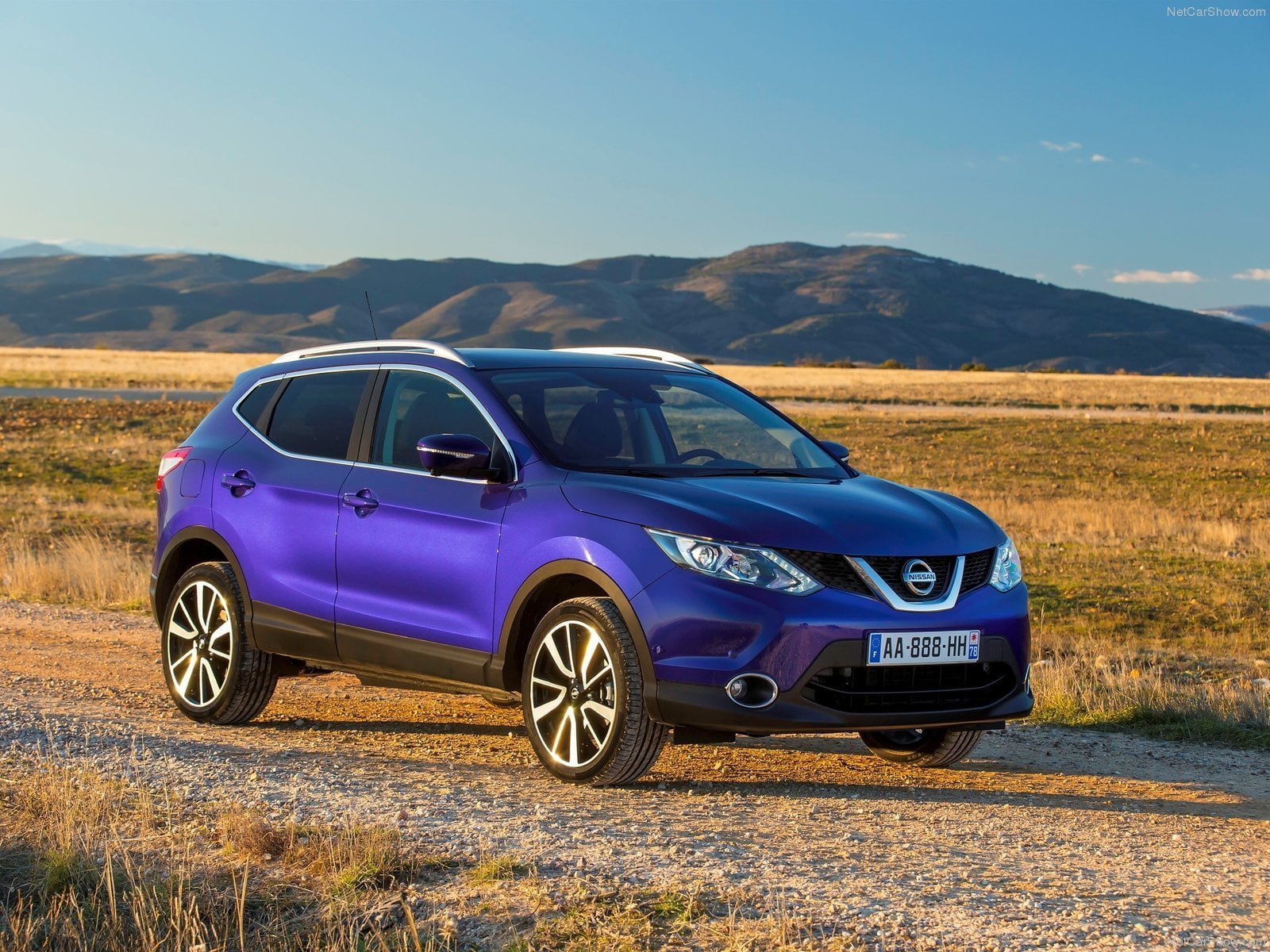 United Kingdom Automotive Industry in 2016 started well, the day after of the all time record. While Ford has taken the pace, Vauxhall and Volkswagen fell, while Mercedes start really fast : Nissan Qashqai jumps in second.
The British economy showed subdued growth rates throughout 2015 and according to preliminary data Q4's GDP figure was no exception. The economy expanded 0.5% on a sequential basis, only slightly exceeding Q3's reading and bringing last year's growth markedly below 2014's increase.
In Q4, weaknesses were particularly pronounced in industry as producers are dealing with a combination of weak global demand, a strong pound and growing uncertainty regarding the domestic economy. The sector contracted for the first time in three years.
Conversely, the agricultural and the service sectors accelerated in the final quarter of the year. In the political arena, Prime Minister David Cameron is holding intense talks with EU leaders regarding the UK's membership terms in the union, including a controversial plan to curb migrants' benefits.
According to figures released by the Society of Motor Manufacturers and Traders (S.M.M.T.) the Car Passenger's sales in January had been 169.678, up 2.9%, staring well the day after the all time record posted last year.
With 22.036 sales Ford improved 2.6% taking share at 13.0% taking the distance over Vauxhall (Opel in the tables below) that sold 12.262 units losing 9.6%. in third Volkswagen with 12.065 sales (-13.8%), Mercedes with 11.800 (+26.2%), Audi with 11.513 (+1.4%), Nissan with 10.720 (-3.2%) and BMW with 8.265 (+3.2%).
Behind the leader, Ford Fiesta, the Nissan Qashqai jumped in second place with sales up 12.3%, taking benefit from the default of Vauxhall Corsa (-24.6%) and Volkswagen Golf (-30.2%).
To see the best-selling ranking with the top 100 models in the year, see the dedicated report.
Below, you can sort our interactive tables to see data regarding Brands, Groups and Models. Please bear in mind that sales data are subject to adjustments as sources will update their information. This report is updated at the publishing date and will not be modified while the next on this subject will always have the year to date data updated.
| Rank Jan | Rank 2015 | Brand | Jan | Jan Share | Jan Var | 2015 | Share 2015 |
| --- | --- | --- | --- | --- | --- | --- | --- |
| 1 | 1 | Ford | 22.035 | 13,0% | 2,6% | 335.267 | 12,7% |
| 2 | 2 | Opel | 15.262 | 9,0% | -9,9% | 269.766 | 10,2% |
| 3 | 3 | Volkswagen | 12.055 | 7,1% | -13,8% | 223.784 | 8,5% |
| 4 | 7 | Mercedes | 11.800 | 7,0% | 26,2% | 145.254 | 5,5% |
| 5 | 5 | Audi | 11.513 | 6,8% | 1,4% | 166.709 | 6,3% |
| 6 | 6 | Nissan | 10.720 | 6,3% | -3,2% | 153.937 | 5,8% |
| 7 | 4 | BMW | 8.265 | 4,9% | 3,2% | 167.391 | 6,4% |
| 8 | 8 | Peugeot | 7.313 | 4,3% | 2,0% | 104.249 | 4,0% |
| 9 | 9 | Toyota | 6.829 | 4,0% | 1,8% | 98.709 | 3,7% |
| 10 | 10 | Hyundai | 5.881 | 3,5% | 1,5% | 88.117 | 3,3% |
| 11 | 12 | Kia | 5.066 | 3,0% | 3,1% | 78.489 | 3,0% |
| 12 | 14 | Skoda | 4.993 | 2,9% | -2,4% | 74.692 | 2,8% |
| 13 | 15 | Land Rover | 4.609 | 2,7% | 7,1% | 66.574 | 2,5% |
| 14 | 11 | Citroen | 4.574 | 2,7% | -15,5% | 80.012 | 3,0% |
| 15 | 18 | Honda | 4.520 | 2,7% | 25,2% | 53.417 | 2,0% |
| 16 | 20 | Mazda | 4.281 | 2,5% | 28,2% | 45.504 | 1,7% |
| 17 | 13 | Renault | 4.145 | 2,4% | 37,4% | 75.618 | 2,9% |
| 18 | 16 | Fiat | 3.558 | 2,1% | -15,0% | 64.257 | 2,4% |
| 19 | 19 | Seat | 3.119 | 1,8% | -24,6% | 47.654 | 1,8% |
| 20 | 21 | Volvo | 2.990 | 1,8% | -0,6% | 43.432 | 1,6% |
| 21 | 22 | Suzuki | 2.354 | 1,4% | 24,1% | 34.437 | 1,3% |
| 22 | 24 | Jaguar | 2.252 | 1,3% | 181,5% | 23.954 | 0,9% |
| 23 | 17 | Mini | 1.931 | 1,1% | -13,9% | 63.581 | 2,4% |
| 24 | 23 | Dacia | 1.667 | 1,0% | 2,9% | 26.228 | 1,0% |
| 25 | 25 | Mitsubishi | 1.535 | 0,9% | -15,1% | 22.693 | 0,9% |
| 26 | 29 | DS | 1.089 | 0,6% | | 8.614 | 0,3% |
| 27 | 26 | Lexus | 1.001 | 0,6% | -0,5% | 13.269 | 0,5% |
| 28 | 27 | Porsche | 827 | 0,5% | 31,3% | 12.167 | 0,5% |
| 29 | 28 | Jeep | 804 | 0,5% | 139,3% | 10.794 | 0,4% |
| 30 | 30 | Smart | 703 | 0,4% | 266,1% | 8.455 | 0,3% |
| 31 | 34 | MG | 313 | 0,2% | 131,9% | 3.152 | 0,1% |
| 32 | 31 | Alfa Romeo | 304 | 0,2% | 28,8% | 5.069 | 0,2% |
| 33 | 33 | SsangYong | 269 | 0,2% | 122,3% | 3.344 | 0,1% |
| 34 | 32 | Subaru | 207 | 0,1% | 24,7% | 3.455 | 0,1% |
| 35 | 35 | Abarth | 201 | 0,1% | 51,1% | 2.743 | 0,1% |
| 36 | 40 | Tesla | 183 | 0,1% | | 919 | 0,0% |
| 37 | 37 | Bentley | 120 | 0,1% | -7,0% | 1.379 | 0,1% |
| 38 | 38 | Infiniti | 105 | 0,1% | 72,1% | 1.195 | 0,0% |
| 39 | 36 | Maserati | 82 | 0,0% | -28,7% | 1.434 | 0,1% |
| 40 | 39 | Aston Martin | 69 | 0,0% | 53,3% | 949 | 0,0% |
| 41 | 41 | Perodua | 29 | 0,0% | -35,6% | 550 | 0,0% |
| 42 | 44 | Morgan | 23 | 0,0% | 9,5% | 271 | 0,0% |
| 42 | 43 | Proton | 23 | 0,0% | 0,0% | 276 | 0,0% |
| 43 | 42 | Lotus | 16 | 0,0% | 23,1% | 375 | 0,0% |
| 44 | 45 | Ferrari | 15 | 0,0% | 0,0% | 180 | 0,0% |
| 45 | 47 | Cadillac | 11 | 0,0% | 0,0% | 132 | 0,0% |
| 45 | 47 | Dodge | 11 | 0,0% | 0,0% | 132 | 0,0% |
| 46 | 49 | Lamborghini | 5 | 0,0% | 0,0% | 60 | 0,0% |
| 47 | 50 | Chevrolet | 1 | 0,0% | | 12 | 0,0% |
| Rank Jan | Rank 2015 | Group | Jan | Jan Share | Jan Var | 2015 | Share 2015 |
| --- | --- | --- | --- | --- | --- | --- | --- |
| 1 | 1 | Volkswagen | 32.632 | 19,2% | -7,7% | 526.445 | 20,0% |
| 2 | 2 | Ford | 22.035 | 13,0% | 2,6% | 335.267 | 12,7% |
| 3 | 4 | Renault-Nissan | 16.637 | 9,8% | 5,5% | 256.978 | 9,8% |
| 4 | 3 | General Motors | 15.274 | 9,0% | -9,9% | 270.018 | 10,3% |
| 5 | 6 | PSA | 12.976 | 7,6% | 3,1% | 192.875 | 7,3% |
| 6 | 8 | Mercedes Daimler | 12.503 | 7,4% | 31,1% | 153.709 | 5,8% |
| 7 | 7 | Hyundai-Kia | 10.947 | 6,5% | 2,2% | 166.606 | 6,3% |
| 8 | 5 | BMW | 10.196 | 6,0% | -0,5% | 230.972 | 8,8% |
| 9 | 9 | Toyota | 7.830 | 4,6% | 1,5% | 111.982 | 4,3% |
| 10 | 10 | Tata | 6.861 | 4,0% | 34,5% | 90.528 | 3,4% |
| Rank 2016 | Rank 2015 | Models | Jan Sales | Jan Share | 2015 | 2015 Share |
| --- | --- | --- | --- | --- | --- | --- |
| 1 | 1 | Ford Fiesta | 8.353 | 5,3% | 136.176 | 5,4% |
| 2 | 5 | Nissan Qashqai | 4.839 | 3,1% | 60.092 | 2,4% |
| 3 | 2 | Opel Corsa | 4.803 | 3,1% | 90.982 | 3,6% |
| 4 | 3 | Ford Focus | 4.285 | 2,7% | 82.679 | 3,3% |
| 5 | 4 | Volkswagen Golf | 3.813 | 2,4% | 75.038 | 3,0% |
| 6 | 13 | Nissan Juke | 3.446 | 2,2% | 39.576 | 1,6% |
| 7 | 6 | Volkswagen Polo | 3.298 | 2,1% | 53.961 | 2,2% |
| 8 | 9 | Audi A3 | 3.227 | 2,1% | 45.749 | 1,8% |
| 9 | 7 | Opel Astra | 3.185 | 2,0% | 52.703 | 2,1% |
| 10 | 10 | Fiat 500 | 3.145 | 2,0% | 45.590 | 1,8% |
(445)