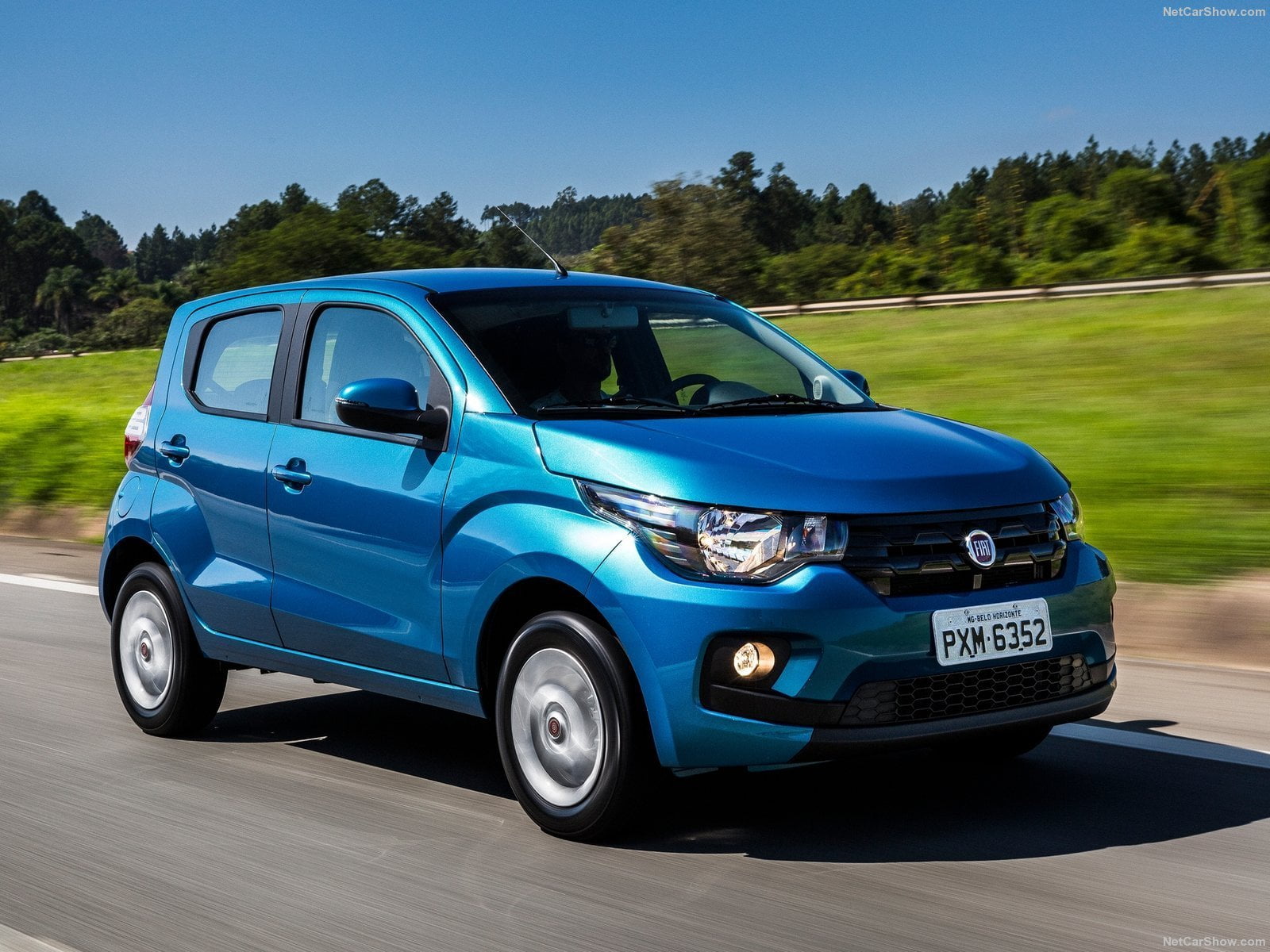 Uruguay auto market in first half 2016 fell down sharply. However, Fiat took the lead of the brands ranking thank to volumes up over 75%. Volkswagen advanced in second place and Renault boomed.
Economic data in Q2 suggest that steep declines in industrial production and exports likely hampered economic activity in April, but that the economy has been regaining traction thereafter with the contraction in industrial output easing considerably in May and exports rebounding to a double-digit expansion in June.
Meantime the automotive sector was struggling with sharp fall in sales after the positive trends scored in the last decade.
According to data released by the ACAU, the Asociation del Comercio Automotor del Uruguay, in the first half of this year the total light vehicles sales had been 19.276, down 22.1% compared to same period of the previous year.
In the first semester, Fiat was market leader with 2.630 sales (+75.7%) and 13.1% of market share.
Volkswagen follows with 2.312 (-16.5%) ahead of Suzuki in third with 1.982 (-46), Chevrolet with 1.792 (-34.8%), Renault with 1.780 (+12.7%), Nissan with 1.273 (-24.7%), Peugeot with 871 (-10.7%) and Hyundai with 836 (-28.6%).
As far as the Car Groups performance, the leader was Renault-Nissan with 15.9% of market share, ahead of FCA with 14.4%, Volkswagen with 12.5% and Suzuki with 10.3%.
Below, you can sort our interactive tables to see data regarding Brands, Groups and Models. Please bear in mind that sales data are subject to adjustments as sources will update their information. This report is updated at the publishing date and will not be modified while the next on this subject will always have the year to date data updated.
| Rank June | Rank H1 2016 | Brand | Sales June | Sales H1 2016 | Var June | Var H1 2016 | Share June | Share H1 2016 |
| --- | --- | --- | --- | --- | --- | --- | --- | --- |
| 1 | 1 | Fiat | 584 | 2.630 | 93,4% | 75,7% | 16,8% | 13,6% |
| 2 | 2 | Volkswagen | 512 | 2.312 | -4,1% | -16,5% | 14,8% | 12,0% |
| 6 | 3 | Suzuki | 183 | 1.982 | -67,7% | -46,7% | 5,3% | 10,3% |
| 4 | 4 | Chevrolet | 247 | 1.792 | -45,2% | -34,8% | 7,1% | 9,3% |
| 3 | 5 | Renault | 319 | 1.780 | 47,7% | 12,7% | 9,2% | 9,2% |
| 5 | 6 | Nissan | 230 | 1.273 | -23,6% | -24,7% | 6,6% | 6,6% |
| 11 | 7 | Peugeot | 136 | 871 | -35,8% | -10,7% | 3,9% | 4,5% |
| 9 | 8 | Hyundai | 153 | 836 | -4,4% | -28,6% | 4,4% | 4,3% |
| 8 | 9 | Toyota | 157 | 788 | 55,4% | 26,3% | 4,5% | 4,1% |
| 10 | 10 | Ford | 146 | 637 | 28,1% | -9,8% | 4,2% | 3,3% |
| 14 | 11 | Geely | 62 | 551 | 21,6% | 19,0% | 1,8% | 2,9% |
| 7 | 12 | BYD | 163 | 517 | 52,3% | -39,8% | 4,7% | 2,7% |
| 12 | 13 | Citroen | 114 | 503 | -12,3% | -3,8% | 3,3% | 2,6% |
| 16 | 14 | Kia | 49 | 419 | -58,1% | -45,8% | 1,4% | 2,2% |
| 18 | 15 | Faw | 41 | 291 | -48,1% | -49,6% | 1,2% | 1,5% |
| 21 | 16 | Mitsubishi | 25 | 288 | -26,5% | -21,5% | 0,7% | 1,5% |
| 22 | 17 | Honda | 16 | 285 | -81,2% | -5,6% | 0,5% | 1,5% |
| 15 | 18 | Great Wall | 55 | 215 | 41,0% | -24,8% | 1,6% | 1,1% |
| 19 | 19 | Mercedes | 31 | 172 | 19,2% | -19,2% | 0,9% | 0,9% |
| 17 | 20 | Dongfeng | 46 | 168 | 53,3% | -41,9% | 1,3% | 0,9% |
| 20 | 21 | Jac | 27 | 166 | 800,0% | 53,7% | 0,8% | 0,9% |
| 13 | 22 | Jeep | 71 | 123 | 7000,0% | 485,7% | 2,0% | 0,6% |
| 19 | 23 | Chana | 31 | 105 | -8,8% | -59,8% | 0,9% | 0,5% |
| 22 | 24 | Audi | 16 | 96 | -20,0% | -22,0% | 0,5% | 0,5% |
| 29 | 25 | Chery | - | 83 | -100,0% | -90,0% | 0,0% | 0,4% |
| 26 | 26 | Zotye | 3 | 68 | | | 0,1% | 0,4% |
| 25 | 27 | Mazda | 10 | 63 | -50,0% | 6,8% | 0,3% | 0,3% |
| 23 | 28 | Subaru | 14 | 61 | -41,7% | -21,8% | 0,4% | 0,3% |
| 26 | 29 | Tata | 3 | 49 | -70,0% | 8,9% | 0,1% | 0,3% |
| 24 | 30 | Gonow | 12 | 36 | -7,7% | -58,1% | 0,3% | 0,2% |
| 28 | 31 | Changhe | 1 | 28 | -92,9% | -70,2% | 0,0% | 0,1% |
| 26 | 32 | Dodge | 3 | 16 | 50,0% | -66,7% | 0,1% | 0,1% |
| 29 | 33 | BAIC | - | 9 | -100,0% | -86,8% | 0,0% | 0,0% |
| 29 | 33 | Volvo | - | 9 | | 800,0% | 0,0% | 0,0% |
| 28 | 33 | Shineray | 1 | 9 | -50,0% | -10,0% | 0,0% | 0,0% |
| 29 | 34 | JMC | - | 8 | | 700,0% | 0,0% | 0,0% |
| 27 | 35 | Ram | 2 | 7 | 0,0% | -65,0% | 0,1% | 0,0% |
| 28 | 36 | Porsche | 1 | 6 | -50,0% | -40,0% | 0,0% | 0,0% |
| 28 | 37 | Iveco | 1 | 5 | | -16,7% | 0,0% | 0,0% |
| 28 | 37 | Brilliance | 1 | 5 | | -54,5% | 0,0% | 0,0% |
| 27 | 38 | Dfm | 2 | 4 | | | 0,1% | 0,0% |
| Rank June | Rank H1 2016 | Group | Sales June | Sales H1 2016 | Var June | Var H1 2016 | Share June | Share H1 2016 |
| --- | --- | --- | --- | --- | --- | --- | --- | --- |
| 2 | 1 | Renault-Nissan | 549 | 3.055 | 5,4% | -7,1% | 15,8% | 15,9% |
| 1 | 2 | FCA | 661 | 2.782 | 114,6% | 74,3% | 19,1% | 14,4% |
| 3 | 3 | Volkswagen | 529 | 2.414 | -4,9% | -16,8% | 15,3% | 12,5% |
| 7 | 4 | Suzuki | 183 | 1.982 | -67,7% | -46,7% | 5,3% | 10,3% |
| 5 | 5 | General Motors | 247 | 1.792 | -45,2% | -34,8% | 7,1% | 9,3% |
| 4 | 6 | PSA | 250 | 1.374 | -26,9% | -8,3% | 7,2% | 7,1% |
| 6 | 7 | Hyundai-Kia | 202 | 1.255 | -27,1% | -35,4% | 5,8% | 6,5% |
| 9 | 8 | Toyota | 157 | 788 | 55,4% | 26,3% | 4,5% | 4,1% |
| 10 | 9 | Ford | 146 | 637 | 28,1% | -9,8% | 4,2% | 3,3% |
| 11 | 10 | Geely Group | 62 | 560 | 21,6% | 20,7% | 1,8% | 2,9% |
(228)