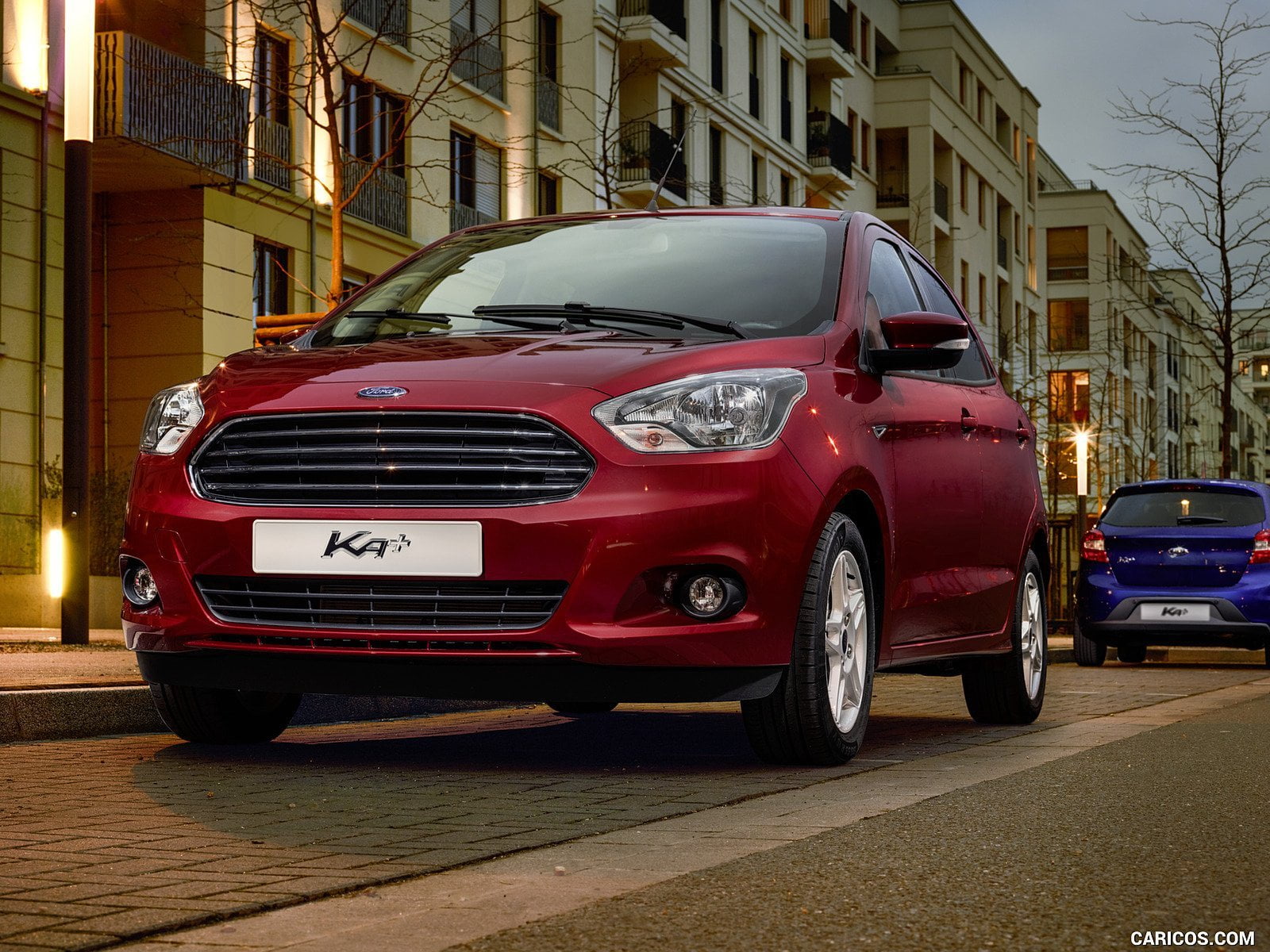 Uruguay Cars Market in November boomed in double figure, showing the best performance of the year. Volkswagen was the leader outpacing Fiat while Ford sparkled.
The Uruguayan economy continues to struggle with the ill effects of recessions in Argentina and Brazil. The government is trying to kick-start the economy by loosening the purse strings and boosting capital spending, as suggested by fiscal data for Q3. As for industrial production, data for September showed a strong rebound.
After the prolonged period of crisis, finally the cars sales posted a sharp increase during the Q3, registering in August the first positive data of the 2016. The domestic cars market in October declined tepidly while in November recorded a roaring performance.
According to data released by the ACAU, the Asociation del Comercio Automotor del Uruguay, in November the sales had been 4.780 (+30.5%), for a total light vehicles of 36.609 year to date, down 8.4%.
Year to date November, Volkswagen was the new market leader with 4.815 sales (-5.3%) and 12.2% of market share ahead of Fiat with 4.739 (+34.0%) and Suzuki with 3.871 (-39.8%).
In fourth place was Renault with 3.814 (+32.1%), Chevrolet with 2.864 (-35.9%), Nissan with 2.280 (-17.0%), Hyundai with 1.901 (-7.2%) and Ford with 1.815 (+49.6%).
Below, you can sort our interactive tables to see data regarding Brands, Groups and Models. Please bear in mind that sales data are subject to adjustments as sources will update their information. This report is updated at the publishing date and will not be modified while the next on this subject will always have the year to date data updated.
| Rank Nov | Rank 2016 | Brand | Sales Nov | Sales 2016 | Var Nov | Var 2016 | Share Nov | Share 2016 |
| --- | --- | --- | --- | --- | --- | --- | --- | --- |
| 1 | 2 | Fiat | 668 | 4.739 | 49,1% | 34,0% | 14,0% | 12,0% |
| 2 | 1 | Volkswagen | 616 | 4.815 | 61,7% | -5,3% | 12,9% | 12,2% |
| 3 | 4 | Renault | 537 | 3.814 | 52,1% | 32,1% | 11,2% | 9,6% |
| 4 | 3 | Suzuki | 501 | 3.871 | -0,2% | -39,8% | 10,5% | 9,8% |
| 5 | 8 | Ford | 262 | 1.815 | 191,1% | 49,6% | 5,5% | 4,6% |
| 6 | 5 | Chevrolet | 249 | 2.864 | -26,5% | -35,9% | 5,2% | 7,2% |
| 7 | 7 | Hyundai | 245 | 1.901 | 82,8% | -7,2% | 5,1% | 4,8% |
| 8 | 6 | Nissan | 233 | 2.280 | 25,3% | -17,0% | 4,9% | 5,8% |
| 9 | 9 | Peugeot | 230 | 1.781 | 41,1% | -3,9% | 4,8% | 4,5% |
| 10 | 12 | Kia | 190 | 1.056 | 5,0% | -24,5% | 4,0% | 2,7% |
| 11 | 10 | Toyota | 146 | 1.445 | 65,9% | 39,2% | 3,1% | 3,6% |
| 12 | 11 | Geely | 103 | 1.074 | 58,5% | 40,0% | 2,2% | 2,7% |
| 13 | 18 | Honda | 100 | 493 | 138,1% | 4,0% | 2,1% | 1,2% |
| 13 | 13 | Citroen | 100 | 1.025 | -18,0% | -8,3% | 2,1% | 2,6% |
| 14 | 15 | Lifan | 88 | 912 | | 9,5% | 1,8% | 2,3% |
| 15 | 14 | BYD | 73 | 967 | -47,5% | -31,5% | 1,5% | 2,4% |
| 16 | 16 | FAW | 70 | 583 | 25,0% | -30,6% | 1,5% | 1,5% |
| 17 | 17 | Chery | 40 | 577 | -24,5% | -49,4% | 0,8% | 1,5% |
| 18 | 19 | Mitsubishi | 36 | 472 | -25,0% | -10,9% | 0,8% | 1,2% |
| 18 | 23 | Tata | 36 | 270 | 227,3% | 82,4% | 0,8% | 0,7% |
| 19 | 22 | Dongfeng | 34 | 348 | 0,0% | -31,0% | 0,7% | 0,9% |
| 20 | 20 | Mercedes | 30 | 358 | -34,8% | -13,5% | 0,6% | 0,9% |
| 21 | 21 | Great Wall | 26 | 351 | -33,3% | -24,8% | 0,5% | 0,9% |
| 21 | 28 | Audi | 26 | 185 | -3,7% | -20,3% | 0,5% | 0,5% |
| 22 | 26 | BMW | 22 | 210 | | | 0,5% | 0,5% |
| 23 | 24 | Jac | 20 | 246 | 185,7% | 0,4% | 0,4% | 0,6% |
| 24 | 27 | Chana | 18 | 203 | -56,1% | -51,9% | 0,4% | 0,5% |
| 25 | 29 | Mazda | 17 | 141 | 0,0% | 27,0% | 0,4% | 0,4% |
| 26 | 38 | ZNA | 10 | 14 | 400,0% | -46,2% | 0,2% | 0,0% |
| 27 | 25 | Jeep | 9 | 238 | 350,0% | 781,5% | 0,2% | 0,6% |
| 28 | 31 | Zotye | 8 | 104 | | | 0,2% | 0,3% |
| 29 | 30 | Subaru | 7 | 114 | 16,7% | -21,9% | 0,1% | 0,3% |
| 30 | 32 | Changhe | 6 | 52 | 0,0% | -56,7% | 0,1% | 0,1% |
| 30 | 34 | Dodge | 6 | 37 | 20,0% | -58,4% | 0,1% | 0,1% |
| 31 | 38 | Ram | 3 | 14 | 200,0% | -53,3% | 0,1% | 0,0% |
| 31 | 42 | Haval | 3 | 7 | | | 0,1% | 0,0% |
| 32 | 35 | BAIC | 2 | 25 | 0,0% | -72,2% | 0,0% | 0,1% |
| 32 | 36 | Foton | 2 | 21 | | -77,7% | 0,0% | 0,1% |
| 32 | 37 | Haima | 2 | 15 | | | 0,0% | 0,0% |
| 32 | 33 | Mini | 2 | 47 | | | 0,0% | 0,1% |
| 33 | 41 | Land Rover | 1 | 9 | | | 0,0% | 0,0% |
| 33 | 42 | Porsche | 1 | 7 | 0,0% | -58,8% | 0,0% | 0,0% |
| 33 | 44 | Jaguar | 1 | 4 | | | 0,0% | 0,0% |
| 33 | 40 | JMC | 1 | 11 | | | 0,0% | 0,0% |
(211)