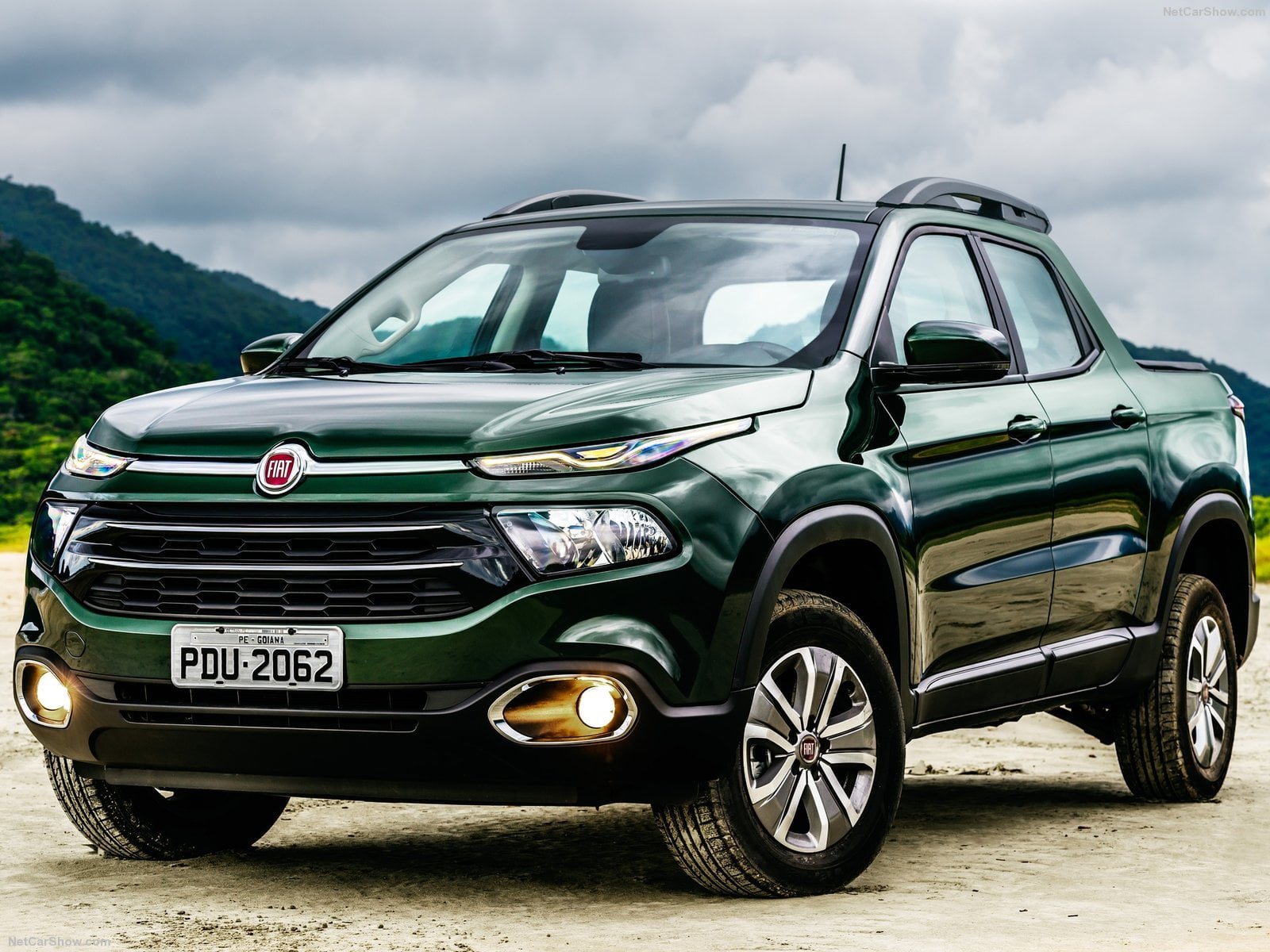 Fiat jumped up in first place in March while Suzuki reported a sharp decline breaking down the long series of growing performances. The industry is in sharp difficulties with few hopes for immediate recovery.
The tepid start of 2016, seemed to have damped the sharp decline in sales volume of the previous year. Instead the car market, disadvantaged by an unstable economic situation, has dashed the hopes of recovery closing in March with a double negative figure.
According to data released by the ACAU, the Asociation del Comercio Automotor del Uruguay, March sales had been 3.831 (-15.5%) for a total light vehicles sales of 9.964  in the Q1 2016, down 15.4% compared to the same period last year.
In March the new number one was Fiat with 680 (+233.3%) with market share at 17.7%, followed by Suzuki with 441 units (-42.0%), Chevrolet with 407 sales (-17.3%), Renault with 357 (+61.5%) and Nissan with 283 (-18.7%). In sixth place we found the Chinese Chery with 220 sales (-9.1%) few units more than Volkswagen at 213 (-57.6%).
Leader of the performance by group was FCA with market share at 18.4%, followed by Renault-Nissan with 16.7%, Suzuki with 11.5% and General Motors and Mazda with 11.3%.
Below, you can sort our interactive tables to see data regarding Brands, Groups and Models. Please bear in mind that sales data are subject to adjustments as sources will update their information. This report is updated at the publishing date and will not be modified while the next on this subject will always have the year to date data updated.
| Rank Mar | Rank Q1 | Brand | Mar | Q1 | Mar Var | Q1 Var | Mar% | Q1% |
| --- | --- | --- | --- | --- | --- | --- | --- | --- |
| 1 | 2 | Fiat | 680 | 1.134 | 233,3% | 49,8% | 17,7% | 11,4% |
| 2 | 1 | Suzuki | 441 | 1.194 | -42,0% | -31,0% | 11,5% | 12,0% |
| 3 | 3 | Chevrolet | 407 | 1.130 | -17,3% | -18,5% | 10,6% | 11,3% |
| 4 | 5 | Renault | 357 | 809 | 61,5% | 41,4% | 9,3% | 8,1% |
| 5 | 6 | Nissan | 283 | 721 | -18,7% | -16,4% | 7,4% | 7,2% |
| 6 | 7 | Chery | 220 | 475 | -9,1% | -17,5% | 5,7% | 4,8% |
| 7 | 4 | Volkswagen | 213 | 936 | -57,6% | -26,1% | 5,6% | 9,4% |
| 8 | 9 | Peugeot | 150 | 419 | -0,7% | 10,3% | 3,9% | 4,2% |
| 9 | 8 | Hyundai | 141 | 432 | -42,2% | -14,8% | 3,7% | 4,3% |
| 10 | 10 | Toyota | 127 | 359 | 0,8% | 11,8% | 3,3% | 3,6% |
| 11 | 11 | Geely | 115 | 299 | 59,7% | 30,0% | 3,0% | 3,0% |
| 12 | 12 | Ford | 90 | 260 | -1,1% | -0,8% | 2,3% | 2,6% |
| 13 | 15 | Kia | 82 | 192 | -24,8% | -48,8% | 2,1% | 1,9% |
| 14 | 13 | Citroen | 71 | 249 | 222,7% | 156,7% | 1,9% | 2,5% |
| 15 | 16 | Honda | 70 | 182 | 191,7% | 95,7% | 1,8% | 1,8% |
| 16 | 14 | BYD | 55 | 230 | -71,1% | -38,7% | 1,4% | 2,3% |
| 17 | 18 | Mitsubishi | 46 | 147 | -90,8% | -88,2% | 1,2% | 1,5% |
| 18 | 17 | Faw | 43 | 171 | -51,1% | -45,0% | 1,1% | 1,7% |
| 19 | 20 | Jac | 39 | 89 | 85,7% | 12,7% | 1,0% | 0,9% |
| 20 | 21 | Mercedes | 38 | 79 | -15,6% | -26,2% | 1,0% | 0,8% |
| 21 | 19 | Great Wall | 34 | 95 | -65,7% | -48,6% | 0,9% | 1,0% |
| 22 | 22 | Dongfeng | 23 | 77 | -62,9% | -48,0% | 0,6% | 0,8% |
| 23 | 23 | Audi | 18 | 46 | | 666,7% | 0,5% | 0,5% |
| 23 | 24 | Zotye | 18 | 44 | | | 0,5% | 0,4% |
| 24 | 29 | Jeep | 17 | 17 | 240,0% | 21,4% | 0,4% | 0,2% |
| 25 | 26 | Chana | 11 | 29 | -72,5% | -77,2% | 0,3% | 0,3% |
| 26 | 25 | Mazda | 9 | 31 | 125,0% | 93,8% | 0,2% | 0,3% |
| 27 | 28 | Subaru | 8 | 19 | 700,0% | 850,0% | 0,2% | 0,2% |
| 28 | 28 | Changhe | 7 | 19 | -65,0% | -62,0% | 0,2% | 0,2% |
| 29 | 27 | Tata | 4 | 24 | -69,2% | 20,0% | 0,1% | 0,2% |
| 30 | 35 | Iveco | 3 | 3 | 50,0% | 0,0% | 0,1% | 0,0% |
| 30 | 32 | Dodge | 3 | 7 | | | 0,1% | 0,1% |
| 31 | 34 | Ram | 2 | 4 | -50,0% | -60,0% | 0,1% | |
| 32 | 33 | Shineray | 1 | 5 | -75,0% | 25,0% | | 0,1% |
| 32 | 34 | Porsche | 1 | 4 | | | | |
| 32 | 36 | Haima | 1 | 2 | | | | |
| 32 | 30 | Gonow | 1 | 13 | | -56,7% | | 0,1% |
| 32 | 36 | BAIC | 1 | 2 | -66,7% | -80,0% | | |
| 32 | 37 | ZNA | 1 | 1 | -80,0% | -88,9% | | |
| Rank Mar | Rank Q1 | Group | Mar | Q1 | Mar Var | Q1 Var | Mar% | Q1% |
| --- | --- | --- | --- | --- | --- | --- | --- | --- |
| 1 | 3 | FCA | 705 | 1.166 | 158,2% | 26,1% | 18,4% | 11,7% |
| 2 | 1 | Renault-Nissan | 641 | 1.531 | 11,7% | 6,1% | 16,7% | 15,4% |
| 3 | 2 | Suzuki | 441 | 1.194 | -42,0% | -31,0% | 11,5% | 12,0% |
| 4 | 4 | General Motors | 407 | 1.130 | -17,3% | -18,5% | 10,6% | 11,3% |
| 5 | 5 | Volkswagen | 232 | 986 | -53,9% | -22,5% | 6,1% | 9,9% |
| 6 | 7 | Hyundai-Kia | 223 | 624 | -36,8% | -29,3% | 5,8% | 6,3% |
| 7 | 6 | PSA | 221 | 668 | 27,7% | 40,0% | 5,8% | 6,7% |
| 8 | 8 | Chery Automobile | 220 | 475 | -9,1% | -17,5% | 5,7% | 4,8% |
| 9 | 9 | Toyota | 127 | 359 | 0,8% | 11,8% | 3,3% | 3,6% |
| 10 | 10 | Geely Group | 115 | 307 | 57,5% | 32,9% | 3,0% | 3,1% |
(539)