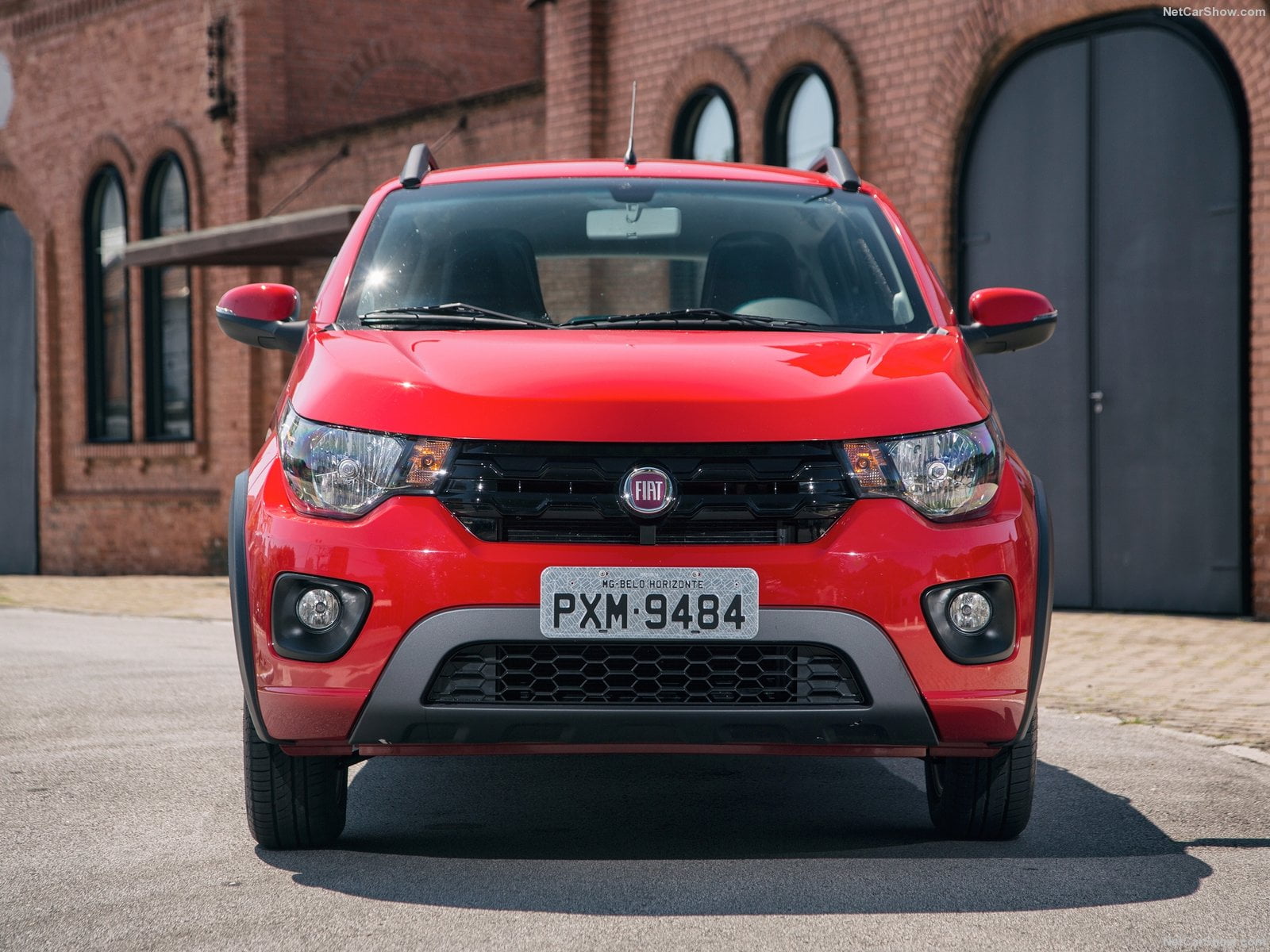 Uruguay Vehicles Sales in 2016 declined for the third consecutive year, dragged down by the difficult economic situation in Brazil and Argentina. Fiat was the new brand leader.
The Uruguayan economy is expected to have decelerated for the third consecutive year in 2016, dragged down by the difficult economic situation in Brazil and Argentina. The economy should gain some strength in 2017 on the back of expanding private consumption and fixed investment. FocusEconomics Panelists expect GDP to increase 1.0% in 2017, which is unchanged from last month's forecast, before picking up to 2.2% in 2018.
Meantime, the new vehicles market in 2016 was in negative territory for the third consecutive year. However the sales declined moderately, sustained by the strong end performed in the last two months of the year.
According to data released by the ACAU, the Asociation del Comercio Automotor del Uruguay, the domestic vehicles passengers in December the sales had been 5.979 (+14.3%), for a total of 44.369 (-8.5%).
The brand leader of the year was Fiat recording 5.524 units (+31.5%) ahead of Volkswagen with 5.436 (-3.9%), while Suzuki was third despite the sales losses with 4.473 (-35.4%). Among the highest increases were posted by Ford, Toyota, Mazda, Geely and Renault, while the best performers were Zotye and Jeep (+745.2%).
Chery reported the worst performance losing 66.1% followed by Chana, Suzuki, BYD, Chevrolet and Dongfeng.
Below, you can sort our interactive tables to see data regarding Brands, Groups and Models. Please bear in mind that sales data are subject to adjustments as sources will update their information. This report is updated at the publishing date and will not be modified while the next on this subject will always have the year to date data updated.
| Rank Dec | Rank 2016 | BRAND | Sales December | Sales 2016 FY | Variation December | Variation 2016 FY | Share December | Share 2016 |
| --- | --- | --- | --- | --- | --- | --- | --- | --- |
| 2 | 1 | Fiat | 785 | 5.524 | 17,9% | 31,5% | 13,1% | 12,1% |
| 3 | 2 | Volkswagen | 621 | 5.436 | 8,8% | -3,9% | 10,4% | 11,9% |
| 4 | 3 | Suzuki | 602 | 4.473 | 20,2% | -35,4% | 10,1% | 9,8% |
| 5 | 4 | Renault | 565 | 4.381 | 47,9% | 34,0% | 9,4% | 9,6% |
| 1 | 5 | Chevrolet | 945 | 3.809 | -15,2% | -31,7% | 15,8% | 8,4% |
| 8 | 6 | Nissan | 237 | 2.517 | 16,2% | -14,7% | 4,0% | 5,5% |
| 9 | 7 | Hyundai | 236 | 2.215 | 10,8% | -2,0% | 3,9% | 4,9% |
| 7 | 8 | Ford | 289 | 2.104 | 221,1% | 61,5% | 4,8% | 4,6% |
| 6 | 9 | Peugeot | 305 | 2.086 | 58,0% | 1,9% | 5,1% | 4,6% |
| 11 | 10 | Toyota | 179 | 1.623 | 64,2% | 41,5% | 3,0% | 3,6% |
| 10 | 11 | Kia | 211 | 1.267 | 1,4% | -21,2% | 3,5% | 2,8% |
| 13 | 12 | Geely | 105 | 1.179 | 10,5% | 36,8% | 1,8% | 2,6% |
| 12 | 13 | Citroen | 110 | 1.135 | -22,5% | -9,9% | 1,8% | 2,5% |
| 13 | 14 | Lifan | 105 | 1.115 | 775,0% | 32,0% | 1,8% | 2,4% |
| 18 | 15 | BYD | 58 | 1.025 | -53,2% | -33,2% | 1,0% | 2,2% |
| 15 | 16 | FAW | 77 | 660 | 14,9% | -27,2% | 1,3% | 1,4% |
| 17 | 17 | Honda | 63 | 556 | -1,6% | 3,3% | 1,1% | 1,2% |
| 22 | 18 | Mitsubishi | 27 | 499 | -60,9% | -16,7% | 0,5% | 1,1% |
| 16 | 19 | Mercedes | 76 | 433 | 26,7% | -8,6% | 1,3% | 0,9% |
| 14 | 20 | Great Wall | 80 | 431 | 128,6% | -14,1% | 1,3% | 0,9% |
| 21 | 20 | Chery | 32 | 431 | -75,4% | -66,1% | 0,5% | 0,9% |
| 20 | 21 | Dongfeng | 35 | 385 | 34,6% | -27,4% | 0,6% | 0,8% |
| 19 | 22 | Tata | 37 | 307 | 146,7% | 88,3% | 0,6% | 0,7% |
| 23 | 23 | Jac | 25 | 276 | | 12,7% | 0,4% | 0,6% |
| 24 | 24 | Jeep | 24 | 262 | 500,0% | 745,2% | 0,4% | 0,6% |
| 25 | 25 | BMW | 22 | 232 | | | 0,4% | 0,5% |
| 31 | 26 | Chana | 8 | 211 | -73,3% | -53,3% | 0,1% | 0,5% |
| 27 | 27 | Audi | 19 | 205 | 5,6% | -18,0% | 0,3% | 0,4% |
| 26 | 28 | Mazda | 20 | 178 | 33,3% | 41,3% | 0,3% | 0,4% |
| 29 | 29 | Subaru | 16 | 130 | -38,5% | -24,4% | 0,3% | 0,3% |
| 28 | 30 | Zotye | 17 | 121 | | | 0,3% | 0,3% |
| 30 | 31 | Gonow | 15 | 62 | -6,3% | -57,8% | 0,3% | 0,1% |
| 34 | 32 | Changhe | 3 | 55 | -40,0% | -56,0% | 0,1% | 0,1% |
| 32 | 33 | Mini | 5 | 48 | | | 0,1% | 0,1% |
| 37 | 34 | Dodge | - | 37 | -100,0% | -61,1% | 0,0% | 0,1% |
| 33 | 35 | Foton | 4 | 27 | 300,0% | -71,6% | 0,1% | 0,1% |
| 35 | 35 | BAIC | 2 | 27 | -33,3% | -71,0% | 0,0% | 0,1% |
| 31 | 36 | Haima | 8 | 23 | | | 0,1% | 0,1% |
| 34 | 37 | Ram | 3 | 17 | 50,0% | -46,9% | 0,1% | 0,0% |
| Rank Dec | Rank 2016 | GROUP | Sales December | Sales 2016 FY | Variation December | Variation 2016 FY | Share December | Share 2016 FY |
| --- | --- | --- | --- | --- | --- | --- | --- | --- |
| 3 | 1 | Renault-Nissan | 803 | 6.913 | 36,8% | 10,6% | 13,4% | 15,2% |
| 2 | 2 | FCA | 817 | 5.851 | 20,3% | 33,6% | 13,7% | 12,8% |
| 4 | 3 | Volkswagen | 641 | 5.649 | 8,8% | -4,6% | 10,7% | 12,4% |
| 5 | 4 | Suzuki | 602 | 4.473 | 20,2% | -35,4% | 10,1% | 9,8% |
| 1 | 5 | General Motors | 945 | 3.809 | -15,2% | -31,7% | 15,8% | 8,4% |
| 6 | 6 | Hyundai-Kia | 447 | 3.482 | 6,2% | -10,0% | 7,5% | 7,6% |
| 7 | 7 | PSA | 415 | 3.221 | 23,9% | -2,6% | 6,9% | 7,1% |
| 8 | 8 | Ford | 289 | 2.104 | 221,1% | 61,5% | 4,8% | 4,6% |
| 9 | 9 | Toyota | 179 | 1.623 | 64,2% | 41,5% | 3,0% | 3,6% |
| 10 | 10 | Geely Group | 105 | 1.188 | 10,5% | 37,2% | 1,8% | 2,6% |
(48)