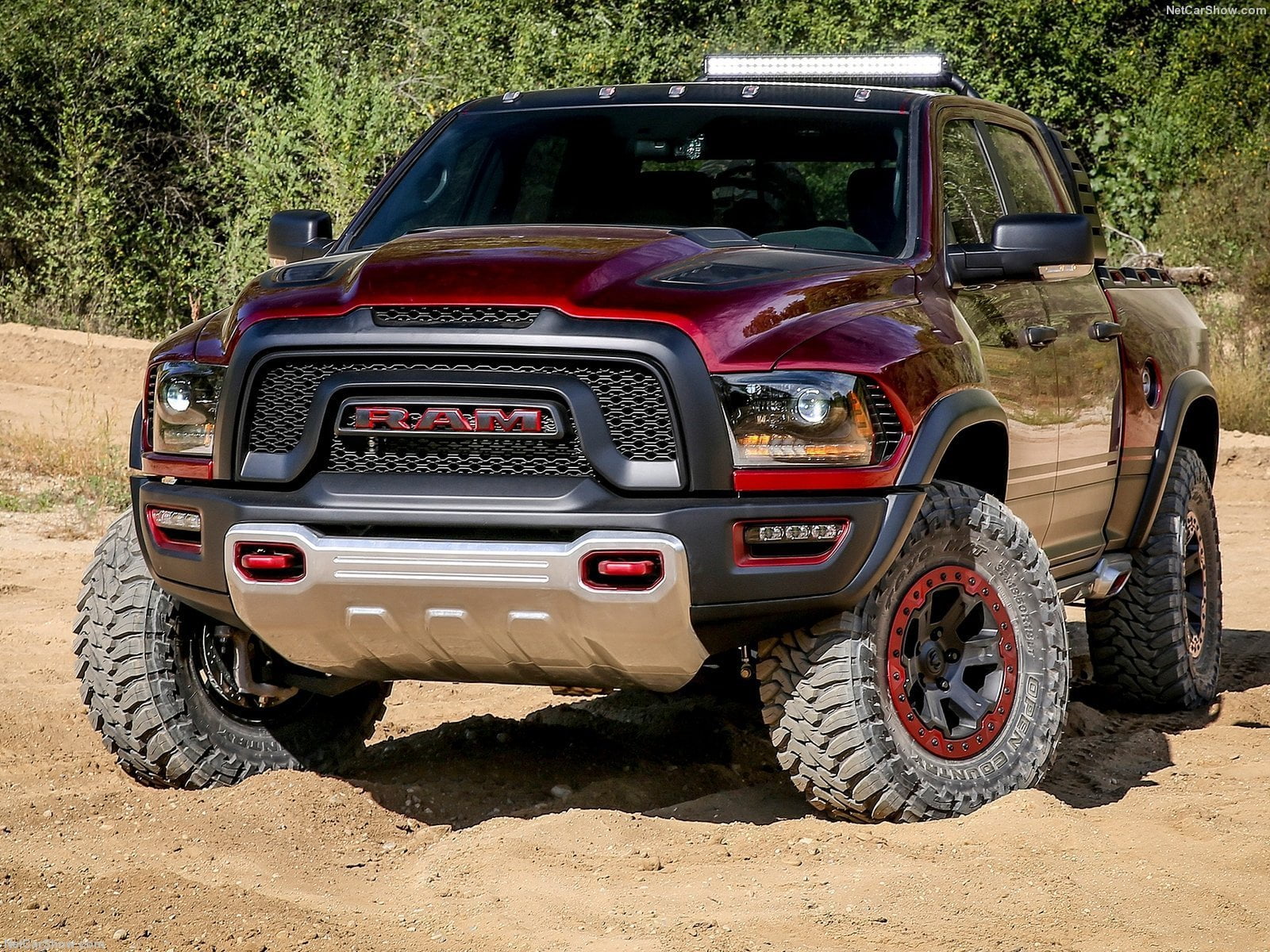 US auto sales slip in September keeping the year to date figures in black for peanuts. Ford was down again while Ram recovered the August slowdown with a tremendous performance.
The world's largest economy continues operating at two speeds. On the one hand, a strong U.S. dollar and lackluster global demand are weighing on exports, while low oil prices and rising election uncertainty continue adding pressure on business investment. On the other hand, a solid labor market, rising real wages and buoyant consumer confidence are boosting household spending.
At the end of a five years run, the domestic vehicles market is now almost stable with marginal changes year on year. This trend was confirmed in September when total vehicles sold have been 1.434.000, down 0.5%.
Year to date September sales have been 13.104.000, up only 0.4% from last year
In the last month Ford was down 8.4% with 194.647 registrations and 13.6% of market share.
Chevrolet advanced in second place selling 170.237 vehicles (-0.0%) ahead of Toyota with 167.771 sales (+3.2%)
In fourth place Honda with 120.847 (+1.5%) followed by Nissan, with 116.384 (+4.3%), Jeep with 76.331 (-1.1%), Hyundai with 65.399 (+2.2%), Subaru with 54.918 (+3.5%), Ram with 51.866 sales (+29.8%) and in 10th place Kia with 49.920.
At Group level, General Motors kept the leadership with 17.4% of market share, followed by Ford Motor Company with 14.8% and Toyota with 13.8%.
The best-selling model was the Ford F Series with 67.809 units (-4.9%) followed by he Ram Pick-Up with 47.792 (+5.5%), up one spot, and the Chevrolet Silverado with 45.380 (-17.5%).
The Toyota Corolla was fourth with 32.272 sales (+1.7%) ahead of the Honda CRV with 31.884 (-8.3%), the Toyota Camry with 30.707 (-18.3%), the Toyota RAV4 29.438 (-3.6%), the Honda Civic with 28.184 (-12.0%),  the Honda Accord with 27.204 (-33.5%) and in 10th place the Nissan Rogue with 26.459 (-4.4%).
To see details on the best-selling 100 models in the US, please see the related article.
Research, Consulting, Data & Forecast Store
F2M covers intensively this market with several products developed to help any investigation required.
Market Researches in PDF are immediately available for download with study on the market since 2005 and with forecast up to the 2020.
Auto Data in EXCEL are immediately downloadable with annual sales volume, split by month, for all brands and all models distributed in the market. This year data are released year to date, but you will receive a monthly update until the year-end.
All these and more within our USA Store!
| Rank Sept | Rank 2016 | Brand | Sales Sept | Sales 2016 | Var Sept | Var 2016 | Share Sept | Share 2016 |
| --- | --- | --- | --- | --- | --- | --- | --- | --- |
| 1 | 1 | Ford | 194.647 | 1.896.858 | -8,4% | 0,3% | 13,6% | 14,5% |
| 2 | 3 | Chevrolet | 170.237 | 1.531.912 | 0,0% | -3,9% | 11,9% | 11,7% |
| 3 | 2 | Toyota | 167.771 | 1.532.767 | 3,2% | -3,0% | 11,7% | 11,7% |
| 4 | 4 | Honda | 120.842 | 1.108.653 | 1,5% | 4,9% | 8,4% | 8,5% |
| 5 | 5 | Nissan | 116.384 | 1.086.249 | 4,3% | 5,8% | 8,1% | 8,3% |
| 6 | 6 | Jeep | 76.331 | 710.176 | -1,1% | 12,2% | 5,3% | 5,4% |
| 7 | 7 | Hyundai | 65.399 | 584.980 | 2,2% | 1,2% | 4,6% | 4,5% |
| 8 | 9 | Subaru | 54.918 | 446.887 | 3,5% | 4,2% | 3,8% | 3,4% |
| 9 | 10 | Ram | 51.866 | 397.333 | 29,8% | 11,1% | 3,6% | 3,0% |
| 10 | 8 | Kia | 49.220 | 491.764 | -1,2% | 3,3% | 3,4% | 3,8% |
| 11 | 12 | GMC | 43.268 | 391.432 | -8,7% | -4,6% | 3,0% | 3,0% |
| 12 | 11 | Dodge | 42.935 | 394.535 | -4,9% | 3,2% | 3,0% | 3,0% |
| 13 | 13 | Mercedes | 32.470 | 274.360 | 3,6% | 1,6% | 2,3% | 2,1% |
| 14 | 14 | Lexus | 25.801 | 236.193 | 2,0% | -4,5% | 1,8% | 1,8% |
| 15 | 16 | BMW | 25.389 | 230.133 | -4,6% | -7,9% | 1,8% | 1,8% |
| 16 | 17 | Mazda | 24.889 | 224.267 | -2,8% | -7,2% | 1,7% | 1,7% |
| 17 | 15 | Volkswagen | 24.112 | 231.268 | -7,8% | -12,5% | 1,7% | 1,8% |
| 18 | 19 | Buick | 20.922 | 169.767 | 14,1% | 1,2% | 1,5% | 1,3% |
| 19 | 18 | Chrysler | 18.797 | 194.017 | -31,0% | -22,0% | 1,3% | 1,5% |
| 20 | 20 | Audi | 17.617 | 151.809 | 1,6% | 3,0% | 1,2% | 1,2% |
| 21 | 22 | Cadillac | 15.368 | 119.286 | 3,1% | -5,1% | 1,1% | 0,9% |
| 22 | 21 | Acura | 12.813 | 119.727 | -12,9% | -9,3% | 0,9% | 0,9% |
| 23 | 23 | Infiniti | 11.413 | 96.775 | 11,7% | 1,3% | 0,8% | 0,7% |
| 24 | 24 | Lincoln | 8.797 | 80.435 | 1,3% | 8,7% | 0,6% | 0,6% |
| 25 | 25 | Mitsubishi | 7.191 | 74.351 | -4,8% | 1,5% | 0,5% | 0,6% |
| 26 | 27 | Land Rover | 5.637 | 54.391 | -3,7% | 12,4% | 0,4% | 0,4% |
| 27 | 26 | Volvo | 5.615 | 58.401 | -2,9% | 25,9% | 0,4% | 0,4% |
| 28 | 29 | Porsche | 4.479 | 40.246 | 1,2% | 2,4% | 0,3% | 0,3% |
| 29 | 30 | Mini | 4.024 | 38.911 | -8,8% | -14,8% | 0,3% | 0,3% |
| 30 | 28 | Scion | 3.688 | 53.458 | -43,3% | 36,4% | 0,3% | 0,4% |
| 31 | 31 | Fiat | 2.913 | 26.134 | -14,3% | -17,9% | 0,2% | 0,2% |
| 32 | 33 | Jaguar | 2.662 | 20.349 | 167,5% | 81,4% | 0,2% | 0,2% |
| 33 | 32 | Tesla | 2.500 | 24.530 | 25,0% | 31,4% | 0,2% | 0,2% |
| 34 | 34 | Maserati | 1.185 | 8.156 | 35,9% | -2,6% | 0,1% | 0,1% |
| 35 | 35 | Smart | 605 | 4.044 | -19,3% | -25,6% | 0,0% | 0,0% |
| 36 | 37 | Bentley | 283 | 1.475 | 155,0% | -17,9% | 0,0% | 0,0% |
| 37 | 36 | Ferrari | 170 | 1.728 | -4,0% | 8,5% | 0,0% | 0,0% |
| 38 | 39 | Rolls-Royce | 80 | 704 | -33,3% | -14,0% | 0,0% | 0,0% |
| 39 | 38 | Lamborghini | 69 | 773 | 10,0% | 36,4% | 0,0% | 0,0% |
| 40 | 40 | Alfa Romeo | 41 | 430 | -24,1% | -13,5% | 0,0% | 0,0% |
| 41 | 41 | Lotus | 20 | 175 | -20,0% | -22,2% | 0,0% | 0,0% |
| Rank Sept | Rank 2016 | Group | Sales Sept | Sales 2016 | Var Sept | Var 2016 | Share Sept | Share 2016 |
| --- | --- | --- | --- | --- | --- | --- | --- | --- |
| 1 | 1 | General Motors | 249.795 | 2.212.397 | -0,4% | -3,7% | 17,4% | 16,9% |
| 2 | 2 | Ford | 203.444 | 1.977.293 | -8,1% | 0,6% | 14,2% | 15,1% |
| 3 | 3 | Toyota | 197.260 | 1.822.418 | 1,5% | -2,4% | 13,8% | 13,9% |
| 4 | 4 | FCA | 194.238 | 1.732.509 | 0,1% | 4,1% | 13,6% | 13,2% |
| 5 | 5 | Honda | 133.655 | 1.228.380 | -0,1% | 3,3% | 9,3% | 9,4% |
| 6 | 6 | Renault-Nissan | 127.797 | 1.183.024 | 4,9% | 5,4% | 8,9% | 9,0% |
| 7 | 7 | Hyundai-Kia | 114.619 | 1.076.744 | 0,7% | 2,1% | 8,0% | 8,2% |
| 8 | 8 | Fuji Heavy Industries | 54.918 | 446.887 | 3,5% | 4,2% | 3,8% | 3,4% |
| 9 | 9 | Volkswagen | 46.560 | 425.571 | -3,2% | -6,1% | 3,2% | 3,2% |
| 10 | 10 | Mercedes Daimler | 33.075 | 278.404 | 3,1% | 1,0% | 2,3% | 2,1% |
| Rank Sept | Rank 2016 | Model | Sales Sept | Sales 2016 | Var Sept | Var 2016 | Share Sept | Share 2016 |
| --- | --- | --- | --- | --- | --- | --- | --- | --- |
| 1 | 1 | Ford F-Series | 67.809 | 595.656 | -4,9% | 5,5% | 4,7% | 4,6% |
| 2 | 3 | Ram Pick-up | 47.792 | 359.226 | 5,5% | 8,6% | 3,3% | 2,7% |
| 3 | 2 | Chevrolet Silverado | 45.380 | 425.556 | -17,5% | -3,5% | 3,2% | 3,3% |
| 4 | 6 | Toyota Corolla | 32.272 | 276.923 | 1,7% | -0,7% | 2,3% | 2,1% |
| 5 | 7 | Honda CR-V | 31.884 | 263.493 | -8,3% | 1,5% | 2,2% | 2,0% |
| 6 | 4 | Toyota Camry | 30.707 | 297.453 | -18,3% | -8,8% | 2,1% | 2,3% |
| 7 | 8 | Toyota RAV4 | 29.438 | 260.380 | -3,6% | 14,2% | 2,1% | 2,0% |
| 8 | 5 | Honda Civic | 28.184 | 283.783 | -12,0% | 13,6% | 2,0% | 2,2% |
| 9 | 9 | Honda Accord | 27.204 | 258.619 | -33,5% | -2,3% | 1,9% | 2,0% |
| 10 | 11 | Nissan Rogue | 26.459 | 241.619 | -4,4% | 13,3% | 1,8% | 1,8% |
| 11 | 12 | Ford Escape | 25.065 | 234.764 | -13,2% | 0,8% | 1,8% | 1,8% |
| 12 | 10 | Nissan Altima | 25.031 | 242.321 | -22,6% | -7,7% | 1,7% | 1,9% |
| 13 | 16 | Chevrolet Malibu | 21.521 | 170.389 | 22,6% | 15,8% | 1,5% | 1,3% |
| 14 | 13 | Ford Fusion | 20.570 | 210.462 | -27,2% | -9,1% | 1,4% | 1,6% |
| 15 | 20 | Hyundai Elantra | 19.382 | 157.050 | -13,5% | -19,0% | 1,4% | 1,2% |
| 16 | 14 | Ford Explorer | 19.146 | 188.425 | -19,1% | -0,9% | 1,3% | 1,4% |
| 17 | 22 | Jeep Grand Cherokee | 18.507 | 154.357 | 8,0% | 8,8% | 1,3% | 1,2% |
| 18 | 18 | GMC Sierra | 18.068 | 164.440 | -14,9% | 1,7% | 1,3% | 1,3% |
| 19 | 19 | Jeep Cherokee | 17.995 | 160.030 | -4,1% | -0,7% | 1,3% | 1,2% |
| 20 | 29 | Subaru Outback | 16.978 | 126.426 | 52,8% | 16,6% | 1,2% | 1,0% |
| 21 | 27 | Subaru Forester | 15.883 | 130.652 | -9,6% | 0,8% | 1,1% | 1,0% |
| 22 | 24 | Toyota Tacoma | 15.723 | 142.721 | -3,1% | 6,8% | 1,1% | 1,1% |
| 23 | 21 | Hyundai Sonata | 15.347 | 155.271 | -29,7% | -1,5% | 1,1% | 1,2% |
| 24 | 15 | Chevrolet Equinox | 15.261 | 173.736 | -39,5% | -18,8% | 1,1% | 1,3% |
| 25 | 26 | Chevrolet Cruze | 15.216 | 138.012 | 3,8% | -22,5% | 1,1% | 1,1% |
| 26 | 28 | Toyota Highlander | 14.937 | 127.045 | 12,0% | 8,8% | 1,0% | 1,0% |
| 27 | 23 | Jeep Wrangler | 14.255 | 148.641 | -21,5% | -5,6% | 1,0% | 1,1% |
| 28 | 17 | Nissan Sentra | 13.670 | 169.476 | -12,7% | 9,9% | 1,0% | 1,3% |
| 29 | 35 | Jeep Patriot | 12.316 | 99.510 | 11,4% | 12,2% | 0,9% | 0,8% |
| 30 | 50 | Dodge Journey | 12.091 | 77.407 | 29,0% | -2,5% | 0,8% | 0,6% |
| 31 | 31 | Kia Soul | 11.885 | 107.823 | -30,5% | -4,3% | 0,8% | 0,8% |
| 32 | 32 | Nissan Versa | 11.553 | 106.455 | -22,3% | -3,1% | 0,8% | 0,8% |
| 33 | 36 | Hyundai Santa fe | 11.350 | 98.306 | 0,8% | 11,2% | 0,8% | 0,8% |
| 34 | 25 | Ford Focus | 11.160 | 140.049 | -31,6% | -14,5% | 0,8% | 1,1% |
| 35 | 30 | Ford Transit | 10.799 | 112.607 | 5,2% | 30,8% | 0,8% | 0,9% |
| 36 | 47 | Chevrolet Colorado | 10.383 | 80.047 | 46,0% | 26,6% | 0,7% | 0,6% |
| 37 | 33 | Ford Edge | 10.322 | 103.076 | -12,8% | 7,7% | 0,7% | 0,8% |
| 38 | 55 | Dodge Charger | 10.056 | 73.943 | 49,3% | 4,6% | 0,7% | 0,6% |
| 39 | 58 | Chevrolet Tahoe | 10.051 | 70.000 | 22,3% | 8,1% | 0,7% | 0,5% |
| 40 | 49 | Toyota Prius | 9.794 | 78.193 | -0,4% | -11,7% | 0,7% | 0,6% |
(523)