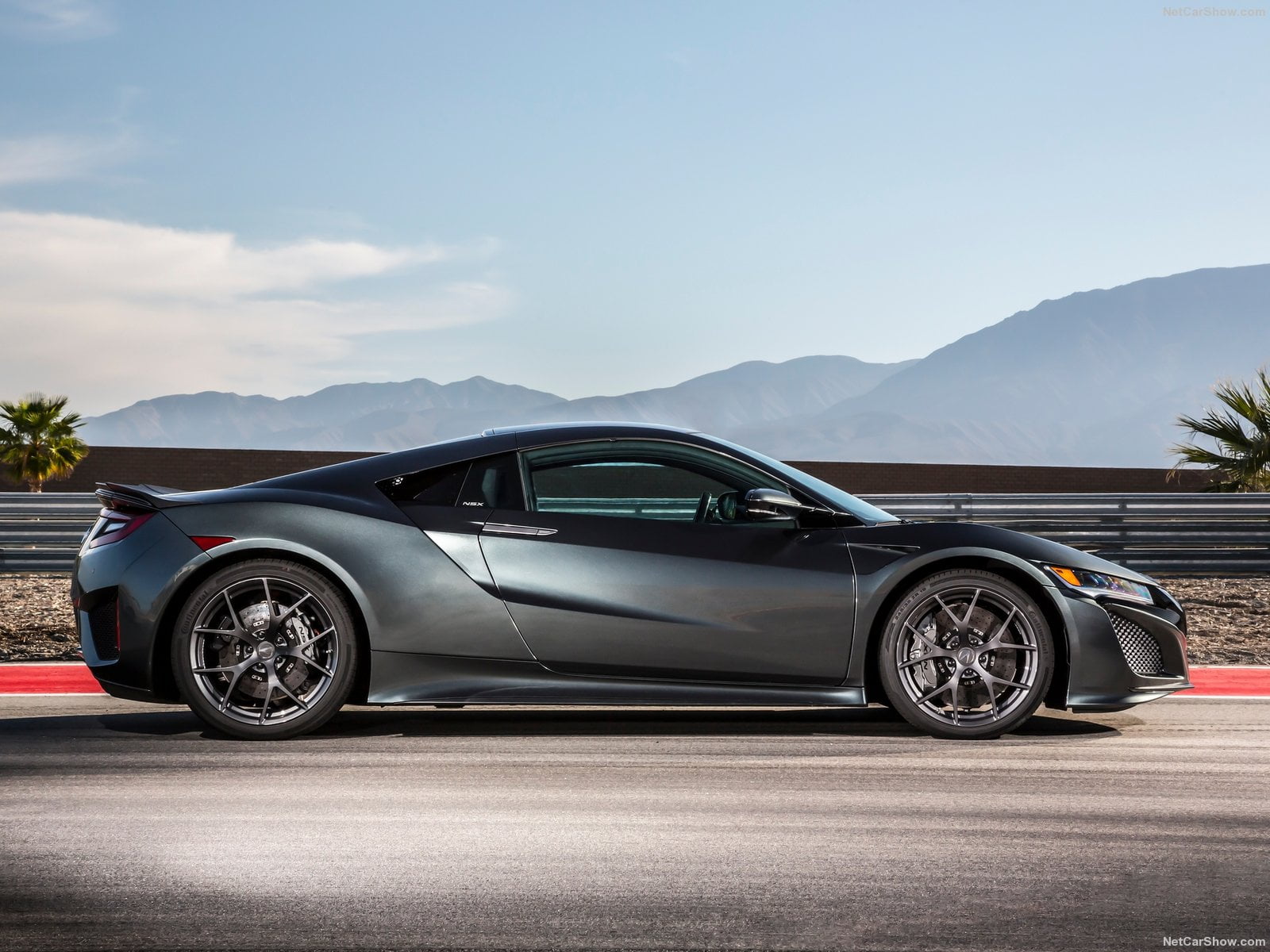 US Light Vehicles Sales Summary in July below expectation with market flat year on year albeit consumer spending in the States remained rock-solid. Toyota overtook Chevrolet in second place.
The U.S. economy firmed up in Q2 after having slowed in Q1. Data for June show that retail sales increased for a third consecutive month, consumer confidence jumped to an eight-month high and the employment report was outstanding, which alleviated concerns about the strength of the labor market. This suggests that consumer spending—the backbone of the economy—remained rock-solid in the second quarter.
The domestic new vehicles sales run has loss steam and July confirmed the shy trend taken in the second quarter with a flat performance year on year. Indeed sales at 1.513.000 were up only 0.7%, below observers estimate.
The year to date figure was at 10.157.000, up 1.2% or almost 130.000 units, meaning the full year could drop down from the 2015
In June Ford fell 3.0% with 206.170 registrations and 13.6% of market share, the lowest in a year. Toyota overtook Chevrolet in second place with 179.920 sales (-2.0%) while Chevrolet sold 178.820 vehicles (-5.4%).
In fourth place Honda, up one spot with 139.125 (+5.9%) followed by Nissan, with 122.530 (+1.7%), Jeep with 79.246 (+8.2%), Hyundai with 75.003 (+5.6%), Kia with 59.969 (+6.5%), Subaru with 52.09 (+3.1%) and in 10th place GMC with 51.137 sales (+4.8%).
At Group level, General Motors kept the leadership with 17.6% of market share, followed by Ford Motor Company with 14.2% and Toyota with 14.1%.
The best-selling model, the Ford F Series boomed with 65.657 units (-1.0%) followed by the Chevrolet Silverado with 54.116 (-4.0%) and the Ram Pick-Up with 39.827 (+10.6%).
Star of the month the Honda CRV with 36.017 (+13.3%) jumped in 4th place ahead of the Toyota Camry 34.122 (-11.2%), the Nissan Rogue, other star with 33.298 (+32.8%), the Honda Civic with 32.957 (+5.8%), the Honda Accord with 31.946 (-7.4%), the Toyota RAV4 with 31.871 (+19.3%) and in 10th place the Toyota Corolla with 31.717 (+4.9%).
To see details on the best-selling 100 models in the US, please see the related article.
Research, Consulting, Data & Forecast Store
F2M covers intensively this market with several products developed to help any investigation required.
Market Researches in PDF are immediately available for download with study on the market since 2005 and with forecast up to the 2020.
Auto Data in EXCEL are immediately downloadable with annual sales volume, split by month, for all brands and all models distributed in the market. This year data are released year to date, but you will receive a monthly update until the year-end.
All these and more within our USA Store!
| Rank Jul | Rank 2016 | Brand | Sales Jul | Sales YTD Jul | Var Jul | Var YTD Jul | Share Jul | Share YTD Jul |
| --- | --- | --- | --- | --- | --- | --- | --- | --- |
| 1 | 1 | Ford | 206.170 | 1.498.043 | -3,0% | 3,1% | 13,6% | 14,7% |
| 2 | 2 | Toyota | 179.920 | 1.188.436 | -2,0% | -3,5% | 11,8% | 11,7% |
| 3 | 3 | Chevrolet | 178.820 | 1.185.710 | -5,4% | -4,6% | 11,8% | 11,7% |
| 4 | 5 | Honda | 139.125 | 852.486 | 5,9% | 6,9% | 9,1% | 8,4% |
| 5 | 4 | Nissan | 122.530 | 855.666 | 1,7% | 8,0% | 8,1% | 8,4% |
| 6 | 6 | Jeep | 79.246 | 547.377 | 8,2% | 15,3% | 5,2% | 5,4% |
| 7 | 7 | Hyundai | 75.003 | 449.063 | 5,6% | 1,6% | 4,9% | 4,4% |
| 8 | 8 | Kia | 59.969 | 388.296 | 6,5% | 5,7% | 3,9% | 3,8% |
| 9 | 9 | Subaru | 52.093 | 331.551 | 3,1% | 2,7% | 3,4% | 3,3% |
| 10 | 11 | GMC | 51.137 | 305.724 | 4,8% | -2,5% | 3,4% | 3,0% |
| 11 | 12 | Ram | 44.069 | 301.041 | 18,6% | 12,3% | 2,9% | 3,0% |
| 12 | 10 | Dodge | 35.520 | 307.260 | -5,7% | 4,2% | 2,3% | 3,0% |
| 13 | 13 | Mercedes | 31.795 | 210.334 | 7,1% | 1,0% | 2,1% | 2,1% |
| 14 | 16 | Volkswagen | 28.758 | 177.772 | -8,1% | -13,6% | 1,9% | 1,7% |
| 15 | 17 | Mazda | 27.915 | 173.269 | 2,8% | -6,9% | 1,8% | 1,7% |
| 16 | 14 | Lexus | 27.890 | 179.454 | -6,5% | -4,9% | 1,8% | 1,8% |
| 17 | 15 | BMW | 25.777 | 179.213 | -4,4% | -8,4% | 1,7% | 1,8% |
| 18 | 19 | Buick | 22.960 | 127.167 | 10,4% | 0,0% | 1,5% | 1,3% |
| 19 | 18 | Chrysler | 19.095 | 156.467 | -25,8% | -20,2% | 1,3% | 1,5% |
| 20 | 20 | Audi | 18.364 | 114.928 | 3,9% | 3,3% | 1,2% | 1,1% |
| 21 | 22 | Cadillac | 14.341 | 87.572 | 1,3% | -7,9% | 0,9% | 0,9% |
| 22 | 21 | Acura | 13.674 | 92.668 | -8,3% | -9,2% | 0,9% | 0,9% |
| 23 | 23 | Infiniti | 9.945 | 74.923 | -4,7% | 0,3% | 0,7% | 0,7% |
| 24 | 24 | Lincoln | 9.098 | 62.395 | -4,6% | 10,1% | 0,6% | 0,6% |
| 25 | 26 | Volvo | 8.584 | 45.104 | 52,8% | 29,9% | 0,6% | 0,4% |
| 26 | 25 | Mitsubishi | 7.890 | 59.824 | 0,3% | 4,2% | 0,5% | 0,6% |
| 27 | 27 | Scion | 6.423 | 44.143 | 66,2% | 53,3% | 0,4% | 0,4% |
| 28 | 28 | Land Rover | 6.075 | 42.723 | 21,2% | 14,5% | 0,4% | 0,4% |
| 29 | 30 | Mini | 4.774 | 29.918 | -8,0% | -15,6% | 0,3% | 0,3% |
| 30 | 29 | Porsche | 3.878 | 30.586 | -18,0% | 2,4% | 0,3% | 0,3% |
| 31 | 33 | Jaguar | 3.398 | 14.389 | 173,6% | 58,5% | 0,2% | 0,1% |
| 32 | 31 | Fiat | 2.754 | 20.489 | -14,9% | -18,2% | 0,2% | 0,2% |
| 33 | 32 | Tesla | 2.250 | 18.530 | -10,0% | 31,6% | 0,1% | 0,2% |
| 34 | 34 | Maserati | 811 | 6.013 | -15,3% | -4,0% | 0,1% | 0,1% |
| 35 | 35 | Smart | 493 | 3.086 | 11,8% | -24,1% | 0,0% | 0,0% |
| 36 | 36 | Ferrari | 179 | 1.309 | -7,7% | 4,2% | 0,0% | 0,0% |
| 37 | 37 | Bentley | 165 | 793 | -30,1% | -45,6% | 0,0% | 0,0% |
| 38 | 38 | Lamborghini | 88 | 618 | 39,7% | 40,1% | 0,0% | 0,0% |
| 39 | 39 | Rolls-Royce | 75 | 522 | -17,6% | -19,1% | 0,0% | 0,0% |
| 40 | 40 | Alfa Romeo | 43 | 352 | -10,4% | -4,3% | 0,0% | 0,0% |
| 41 | 41 | Lotus | 20 | 135 | -20,0% | -22,9% | 0,0% | 0,0% |
| Rank Jul | Rank 2016 | Group | Sales Jul | Sales YTD Jul | Var Jul | Var YTD Jul | Share Jul | Share YTD Jul |
| --- | --- | --- | --- | --- | --- | --- | --- | --- |
| 1 | 1 | General Motors | 267.258 | 1.706.173 | -2,0% | -4,0% | 17,6% | 16,8% |
| 2 | 2 | Ford | 215.268 | 1.560.438 | -3,0% | 3,3% | 14,2% | 15,4% |
| 3 | 3 | Toyota | 214.233 | 1.412.033 | -1,4% | -2,5% | 14,1% | 13,9% |
| 4 | 4 | FCA | 181.717 | 1.340.308 | 2,0% | 5,8% | 11,9% | 13,2% |
| 5 | 5 | Honda | 152.799 | 945.154 | 4,4% | 5,1% | 10,0% | 9,3% |
| 6 | 7 | Hyundai-Kia | 134.972 | 837.359 | 6,0% | 3,5% | 8,9% | 8,2% |
| 7 | 6 | Renault-Nissan | 132.475 | 930.589 | 1,2% | 7,3% | 8,7% | 9,2% |
| 8 | 8 | Fuji Heavy Industries | 52.093 | 331.551 | 3,1% | 2,7% | 3,4% | 3,3% |
| 9 | 9 | Volkswagen | 51.253 | 324.697 | -5,1% | -6,9% | 3,4% | 3,2% |
| 10 | 10 | Mercedes Daimler | 32.288 | 213.420 | 7,2% | 0,5% | 2,1% | 2,1% |
| Rank Jul | Rank 2016 | Model | Sales Jul | Sales YTD July | Var Jul | Var 2016 |
| --- | --- | --- | --- | --- | --- | --- |
| 1 | 1 | Ford F-Series | 65.657 | 460.901 | -1,0% | 8,8% |
| 2 | 2 | Chevrolet Silverado | 54.116 | 327.768 | -4,0% | -1,3% |
| 3 | 3 | Ram Pick-up | 39.827 | 271.232 | 10,6% | 9,0% |
| 4 | 10 | Honda CR-V | 36.017 | 195.092 | 13,3% | 0,1% |
| 5 | 4 | Toyota Camry | 34.122 | 233.882 | -11,2% | -8,0% |
| 6 | 11 | Nissan Rogue | 33.298 | 182.181 | 32,8% | 13,5% |
| 7 | 5 | Honda Civic | 32.952 | 222.792 | 5,8% | 17,6% |
| 8 | 7 | Honda Accord | 31.946 | 201.300 | -7,4% | 5,8% |
| 9 | 8 | Toyota RAV4 | 31.871 | 197.771 | 19,3% | 16,1% |
| 10 | 6 | Toyota Corolla | 31.717 | 213.910 | 4,9% | -2,9% |
| 11 | 12 | Ford Escape | 26.260 | 181.638 | -10,2% | 3,4% |
| 12 | 9 | Nissan Altima | 24.949 | 197.644 | -26,3% | -4,0% |
| 13 | 13 | Ford Fusion | 24.007 | 170.840 | -4,4% | -4,2% |
| 14 | 18 | GMC Sierra | 22.428 | 128.894 | 13,2% | 6,8% |
| 15 | 15 | Chevrolet Equinox | 21.882 | 143.202 | 1,3% | -14,4% |
| 16 | 19 | Hyundai Sonata | 20.635 | 125.036 | -13,7% | 4,4% |
| 17 | 24 | Hyundai Elantra | 20.629 | 116.935 | -6,8% | -22,5% |
| 18 | 14 | Ford Explorer | 19.192 | 148.299 | -17,9% | 1,7% |
| 19 | 20 | Jeep Wrangler | 18.741 | 119.096 | -3,0% | -2,2% |
| 20 | 16 | Nissan Sentra | 18.536 | 141.550 | 0,1% | 13,8% |
| 21 | 22 | Jeep Grand Cherokee | 16.704 | 117.441 | 5,3% | 7,8% |
| 22 | 25 | Toyota Tacoma | 16.580 | 111.625 | -2,7% | 5,5% |
| 23 | 21 | Jeep Cherokee | 15.451 | 118.103 | -7,5% | -3,3% |
| 24 | 27 | Toyota Highlander | 15.213 | 97.142 | 19,5% | 6,6% |
| 25 | 42 | Chevrolet Traverse | 15.173 | 69.805 | 20,4% | -5,7% |
| 26 | 28 | Subaru Forester | 14.856 | 95.111 | -6,0% | -1,6% |
| 27 | 29 | Subaru Outback | 14.704 | 92.090 | 35,4% | 12,1% |
| 28 | 40 | Hyundai Santa fe | 14.336 | 71.780 | 23,0% | 8,1% |
| 29 | 23 | Ford Focus | 13.973 | 117.117 | -17,9% | -12,7% |
| 30 | 26 | Chevrolet Cruze | 13.723 | 100.454 | -35,7% | -32,7% |
| 31 | 32 | Kia Soul | 13.157 | 83.685 | -5,9% | 2,1% |
| 32 | 31 | Nissan Versa | 11.856 | 84.317 | 19,2% | 9,6% |
| 33 | 17 | Chevrolet Malibu | 11.820 | 132.145 | -26,2% | 17,4% |
| 34 | 35 | Toyota Sienna | 11.734 | 79.959 | 2,8% | -3,4% |
| 35 | 43 | Volkswagen Jetta | 11.450 | 69.729 | -1,0% | -11,3% |
| 36 | 30 | Ford Transit | 11.335 | 89.815 | 41,2% | 36,8% |
| 37 | 37 | Jeep Patriot | 11.288 | 75.405 | 18,9% | 9,1% |
| 38 | 36 | Honda Odyssey | 11.228 | 75.889 | -12,6% | 0,5% |
| 39 | 48 | Mazda CX-5 | 10.831 | 62.442 | 13,7% | -0,7% |
| 40 | 34 | Ford Edge | 10.512 | 81.550 | 4,9% | 10,8% |
(483)