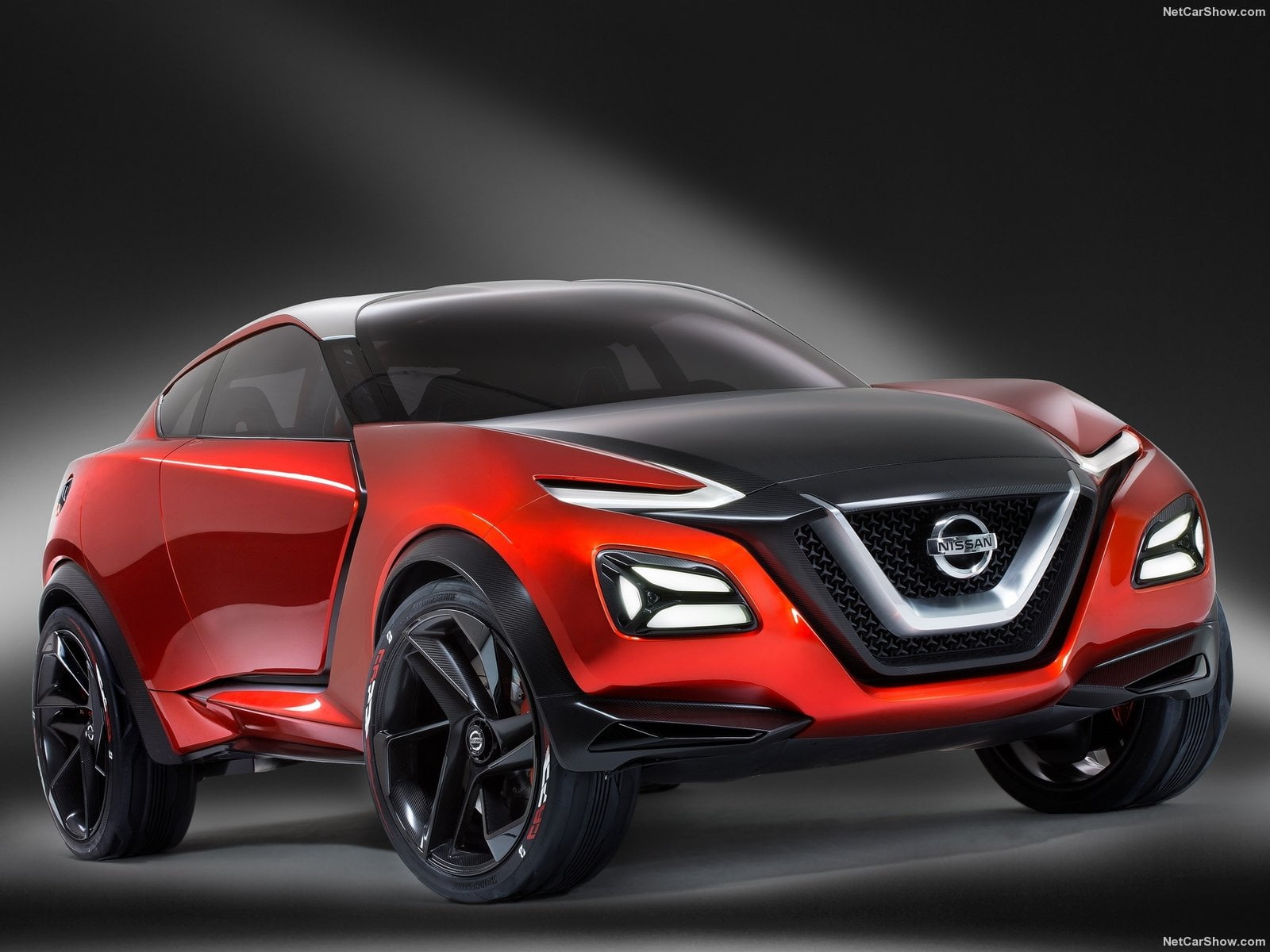 US new vehicle sales soared a stunning 16 percent in September to 1.4 million cars and light trucks, thanks to a robust Labor Day weekend and further strong demand for pickups, cross-overs and vans. Ford at record month.
The U.S. economy performed surprisingly well in Q2, making up for a poor showing in Q1 and pushing up GDP growth for the first half of the year to 2.3%. Currently, the domestic environment remains favorable to growth. Consumer spending, the main engine of the economy, is benefiting from strong labor market dynamics and low energy prices.
Unemployment fell to a multi-year low of 5.1% in August and average national gas prices were at the lowest level in more than a decade in September. In contrast, the manufacturing sector continues to be a weak spot in the domestic economy, with output and new business growth largely stagnant.
Moreover, unfavorable global economic dynamics are weighing on the external sector. Latest data show that exports of goods contracted 7.4% annually in July, which marked the sixth consecutive decline.
The September's winds have cleaned up all the doubts in the observers mind after the shy August when the US market had broken a 16th year on year growing month series although for a little 0.6%.
September was really shining with the best single month in a decade and top performance for many players, starting from the leader, Ford. Total light vehicles sales had been 1.442.113, up 15.7%, the best year on year performance since August 2013.
Thanks to this score year to date September sales grew up to 13.05 million, up 5.0% with the full year volume projected at 17.4 one of the best ever.
Putting in place the best month in a decade, Ford reported a wonderful +23.4% with 212.589 sales and 14.7% of market share.
In second place, Chevrolet sold 170.675 (+10.9%), outpacing Toyota, back in third with 162.595 (+15.1%), Honda with 119.046 (+14.0%) and Nissan in 5th place with 111.562 (+17.3%).
Jeep kept momentum ranking in sixth place with 77.201 (+39.8%) with market share up at 5.4%.
Volkswagen brand sold 26.141 vehicles, just 145 more than a year ago, as it was forced to stop selling 2.0-liter diesel models amid its emissions scandal and leadership shake-up. A closer look at the numbers suggests VW is starting to feel an impact. Sales of the Golf and Jetta sedan, the two highest-volume diesel models, fell 37 percent and 14 percent, respectively.
General Motors led the ranking by group with 17.4% of market share ahead of Ford with 15.3%, Toyota with 13.5% and FCA with 13.5%.
As far as the best-selling models, the Ford F-Series rose 16.4% at 69.651 ahead of the Chevrolet Silverado with 53.725 sales (+7.1%) and the Ram Pick up with 36.598 (+0.0%).
Below, you can sort our interactive tables to see data regarding Brands, Groups and Models. Please bear in mind that sales data are subject to adjustments as sources will update their information. This report is updated at the publishing date and will not be modified while the next on this subject will always have the year to date data updated.
| Rank Sep | Rank 2015 | Brand | Sales Sep | Sales Ytd | Var Sep | Var Ytd | Share Sep | Share Ytd |
| --- | --- | --- | --- | --- | --- | --- | --- | --- |
| 1 | 1 | Ford | 212.589 | 1.891.518 | 23,4% | 4,5% | 14,7% | 14,5% |
| 2 | 2 | Chevrolet | 170.675 | 1.596.182 | 10,9% | 3,5% | 11,8% | 12,2% |
| 3 | 3 | Toyota | 162.595 | 1.580.755 | 15,1% | 3,5% | 11,3% | 12,1% |
| 4 | 4 | Honda | 119.046 | 1.056.547 | 14,0% | 1,5% | 8,3% | 8,1% |
| 5 | 5 | Nissan | 111.562 | 1.026.920 | 17,3% | 5,0% | 7,7% | 7,9% |
| 6 | 6 | Jeep | 77.201 | 632.910 | 39,8% | 22,6% | 5,4% | 4,8% |
| 7 | 7 | Hyundai | 64.015 | 578.190 | 14,3% | 3,7% | 4,4% | 4,4% |
| 8 | 9 | Subaru | 53.070 | 428.702 | 27,8% | 14,2% | 3,7% | 3,3% |
| 9 | 8 | Kia | 49.820 | 475.980 | 22,6% | 7,0% | 3,5% | 3,6% |
| 10 | 10 | GMC | 47.386 | 410.239 | 23,8% | 12,0% | 3,3% | 3,1% |
| 11 | 11 | Dodge | 45.170 | 382.347 | 2,6% | -13,8% | 3,1% | 2,9% |
| 12 | 12 | Ram | 39.946 | 357.488 | 3,8% | 6,0% | 2,8% | 2,7% |
| 13 | 13 | Mercedes | 31.337 | 270.164 | 6,1% | 7,6% | 2,2% | 2,1% |
| 14 | 16 | Chrysler | 27.250 | 248.800 | -5,3% | 11,5% | 1,9% | 1,9% |
| 15 | 15 | BMW | 26.608 | 249.956 | 4,0% | 5,6% | 1,8% | 1,9% |
| 16 | 14 | Volkswagen | 26.141 | 264.215 | 0,6% | -2,5% | 1,8% | 2,0% |
| 17 | 18 | Mazda | 25.616 | 241.707 | 5,8% | 0,5% | 1,8% | 1,9% |
| 18 | 17 | Lexus | 25.294 | 247.445 | 15,8% | 12,1% | 1,8% | 1,9% |
| 19 | 19 | Buick | 18.341 | 167.727 | 5,0% | -1,8% | 1,3% | 1,3% |
| 20 | 20 | Audi | 17.340 | 147.376 | 16,3% | 12,5% | 1,2% | 1,1% |
| 21 | 22 | Cadillac | 14.908 | 125.699 | 7,8% | -1,7% | 1,0% | 1,0% |
| 22 | 21 | Acura | 14.704 | 132.019 | 6,3% | 10,2% | 1,0% | 1,0% |
| 23 | 23 | Infiniti | 10.220 | 95.568 | 30,4% | 12,6% | 0,7% | 0,7% |
| 24 | 24 | Lincoln | 8.680 | 73.964 | 19,6% | 9,1% | 0,6% | 0,6% |
| 25 | 25 | Mitsubishi | 7.556 | 73.257 | 35,9% | 25,5% | 0,5% | 0,6% |
| 26 | 30 | Scion | 6.510 | 39.201 | 56,7% | -15,0% | 0,5% | 0,3% |
| 27 | 26 | Land Rover | 5.855 | 48.403 | 88,5% | 26,0% | 0,4% | 0,4% |
| 28 | 27 | Volvo | 5.527 | 46.126 | 18,4% | 5,2% | 0,4% | 0,4% |
| 29 | 29 | Porsche | 4.424 | 39.300 | 22,7% | 11,1% | 0,3% | 0,3% |
| 30 | 28 | Mini | 4.414 | 45.691 | 4,6% | 16,6% | 0,3% | 0,4% |
| 31 | 31 | Fiat | 3.398 | 31.819 | 1,1% | -10,4% | 0,2% | 0,2% |
| 32 | 32 | Tesla | 1.700 | 15.300 | -22,7% | -22,7% | 0,1% | 0,1% |
| 33 | 33 | Jaguar | 995 | 11.216 | -12,9% | -5,2% | 0,1% | 0,1% |
| 34 | 34 | Maserati | 872 | 8.378 | -33,8% | -8,2% | 0,1% | 0,1% |
| 35 | 35 | Smart | 750 | 5.432 | 0,3% | -31,1% | 0,1% | 0,0% |
| 36 | 38 | Ferrari | 177 | 1.593 | 7,3% | 1,8% | 0,0% | 0,0% |
| 37 | 36 | Bentley | 111 | 1.768 | -53,0% | -11,0% | 0,0% | 0,0% |
| 39 | 39 | Rolls-Royce | 95 | 794 | 90,0% | 23,3% | 0,0% | 0,0% |
| 40 | 40 | Lamborghini | 63 | 567 | | | 0,0% | 0,0% |
| 41 | 41 | Alfa Romeo | 54 | 497 | | | 0,0% | 0,0% |
| Rank Sep | Rank 2015 | Group | Sales Sep | Sales Ytd | Var Sep | Var Ytd | Share Sep | Share Ytd |
| --- | --- | --- | --- | --- | --- | --- | --- | --- |
| 1 | 1 | General Motors | 251.310 | 2.299.847 | 12,5% | 4,2% | 17,4% | 17,6% |
| 2 | 2 | Ford | 221.269 | 1.965.482 | 23,3% | 4,7% | 15,3% | 15,1% |
| 3 | 3 | Toyota | 194.399 | 1.867.401 | 16,2% | 4,0% | 13,5% | 14,3% |
| 4 | 4 | FCA | 194.068 | 1.663.832 | 13,2% | 6,2% | 13,5% | 12,7% |
| 5 | 5 | Honda | 133.750 | 1.188.566 | 13,1% | 2,4% | 9,3% | 9,1% |
| 6 | 6 | Renault-Nissan | 121.782 | 1.122.488 | 18,3% | 5,6% | 8,4% | 8,6% |
| 7 | 7 | Hyundai-Kia | 113.835 | 1.054.170 | 17,8% | 5,2% | 7,9% | 8,1% |
| 8 | 9 | Fuji Heavy Industries | 53.070 | 428.702 | 27,8% | 14,2% | 3,7% | 3,3% |
| 9 | 8 | Volkswagen | 48.079 | 453.226 | 7,4% | 3,2% | 3,3% | 3,5% |
| 10 | 11 | Mercedes Daimler | 32.087 | 275.596 | 6,0% | 6,5% | 2,2% | 2,1% |
| Rank Sep | Rank 2015 | Model | Sales Sep | YTD Sep | Var Sep | Var YTD | Share Sep | Share 2015 |
| --- | --- | --- | --- | --- | --- | --- | --- | --- |
| 1 | 1 | Ford F-Series | 69.651 | 564.451 | 16,4% | 1,3% | 4,90% | 4,4% |
| 2 | 2 | Chevrolet Silverado | 53.725 | 440.904 | 7,1% | 15,4% | 3,78% | 3,4% |
| 3 | 3 | Ram Pick up | 36.598 | 330.643 | 0,0% | 3,4% | 2,58% | 2,6% |
| 4 | 4 | Toyota Camry | 34.487 | 326.330 | 21,0% | -2,6% | 2,43% | 2,5% |
| 5 | 6 | Honda Accord | 33.641 | 264.814 | 2,1% | -13,0% | 2,37% | 2,1% |
| 6 | 8 | Honda CR-V | 29.925 | 259.499 | 26,1% | 7,7% | 2,11% | 2,0% |
| 7 | 10 | Ford Escape | 28.473 | 233.012 | 31,1% | 1,2% | 2,00% | 1,8% |
| 8 | 9 | Honda Civic | 28.278 | 249.749 | 27,0% | -1,5% | 1,99% | 1,9% |
| 9 | 12 | Toyota RAV4 | 27.104 | 227.922 | 19,3% | 12,8% | 1,91% | 1,8% |
| 10 | 5 | Toyota Corolla | 26.636 | 278.742 | 29,7% | 7,7% | 1,88% | 2,2% |
| 11 | 14 | Nissan Rogue | 25.064 | 213.207 | 45,5% | 37,9% | 1,76% | 1,7% |
| 12 | 11 | Ford Fusion | 24.942 | 231.475 | 15,0% | -3,8% | 1,76% | 1,8% |
| 13 | 7 | Nissan Altima | 24.224 | 262.424 | 11,8% | 2,1% | 1,71% | 2,0% |
| 14 | 13 | Chevrolet Equinox | 21.537 | 214.042 | 24,7% | 15,8% | 1,52% | 1,7% |
| 15 | 15 | Hyundai Elantra | 20.724 | 193.962 | 10,0% | 10,0% | 1,46% | 1,5% |
| 16 | 16 | Ford Explorer | 20.715 | 190.171 | 31,1% | 19,9% | 1,46% | 1,5% |
| 17 | 20 | Jeep Cherokee | 20.224 | 161.112 | 38,2% | 25,7% | 1,42% | 1,3% |
| 18 | 19 | GMC Sierra | 19.754 | 161.653 | 17,8% | 9,8% | 1,39% | 1,3% |
| 19 | 33 | Nissan Versa | 18.053 | 109.832 | 49,5% | -0,4% | 1,27% | 0,9% |
| 20 | 22 | Jeep Wrangler | 17.583 | 157.513 | 26,0% | 17,5% | 1,24% | 1,2% |
| 21 | 24 | Chevrolet Malibu | 17.066 | 147.161 | 12,4% | -1,0% | 1,20% | 1,1% |
| 22 | 21 | Hyundai Sonata | 16.124 | 157.680 | 8,1% | -4,4% | 1,14% | 1,2% |
| 23 | 26 | Jeep Grand Cherokee | 15.758 | 141.849 | 22,6% | 4,4% | 1,11% | 1,1% |
| 24 | 29 | Subaru Forester | 15.364 | 129.568 | 22,1% | 9,9% | 1,08% | 1,0% |
| 25 | 34 | Subaru Outback | 15.126 | 108.419 | 33,7% | 11,5% | 1,07% | 0,8% |
| 26 | 23 | Nissan Sentra | 14.196 | 154.270 | 13,1% | 9,2% | 1,00% | 1,2% |
| 27 | 17 | Chevrolet Cruze | 14.032 | 177.970 | -23,8% | -14,5% | 0,99% | 1,4% |
| 28 | 32 | Kia Soul | 13.614 | 112.683 | 26,0% | -2,5% | 0,96% | 0,9% |
| 29 | 18 | Ford Focus | 13.437 | 163.864 | -12,7% | -7,0% | 0,95% | 1,3% |
| 30 | 31 | Toyota Highlander | 12.310 | 116.758 | 16,8% | 10,6% | 0,87% | 0,9% |
| 31 | 30 | Kia Optima | 11.719 | 118.303 | 7,4% | -3,5% | 0,83% | 0,9% |
| 32 | 28 | Toyota Tacoma | 11.608 | 133.672 | -3,2% | 16,5% | 0,82% | 1,0% |
| 33 | 25 | Chrysler 200 | 11.364 | 147.073 | 3,4% | 95,7% | 0,80% | 1,1% |
| 34 | 54 | Ford Econoline | 10.950 | 71.392 | 97,3% | -19,9% | 0,77% | 0,6% |
| 35 | 48 | GMC Terrain | 10.935 | 83.395 | 31,6% | 5,0% | 0,77% | 0,6% |
| 36 | 44 | Hyundai Santa fe | 10.752 | 88.400 | 20,2% | 12,0% | 0,76% | 0,7% |
| 37 | 62 | Dodge Grand Caravan | 10.568 | 64.219 | -6,3% | -38,3% | 0,74% | 0,5% |
| 38 | 35 | Toyota Sienna | 10.527 | 104.573 | 22,5% | 10,2% | 0,74% | 0,8% |
| 39 | 51 | Dodge Journey | 10.457 | 79.395 | 44,6% | 12,3% | 0,74% | 0,6% |
| 40 | 40 | Ford Edge | 10.262 | 95.709 | 33,4% | 11,2% | 0,72% | 0,7% |
To have all data between 2010 and 2015, see the U.S. Auto Book 2015 just published by our Team:
(1769)