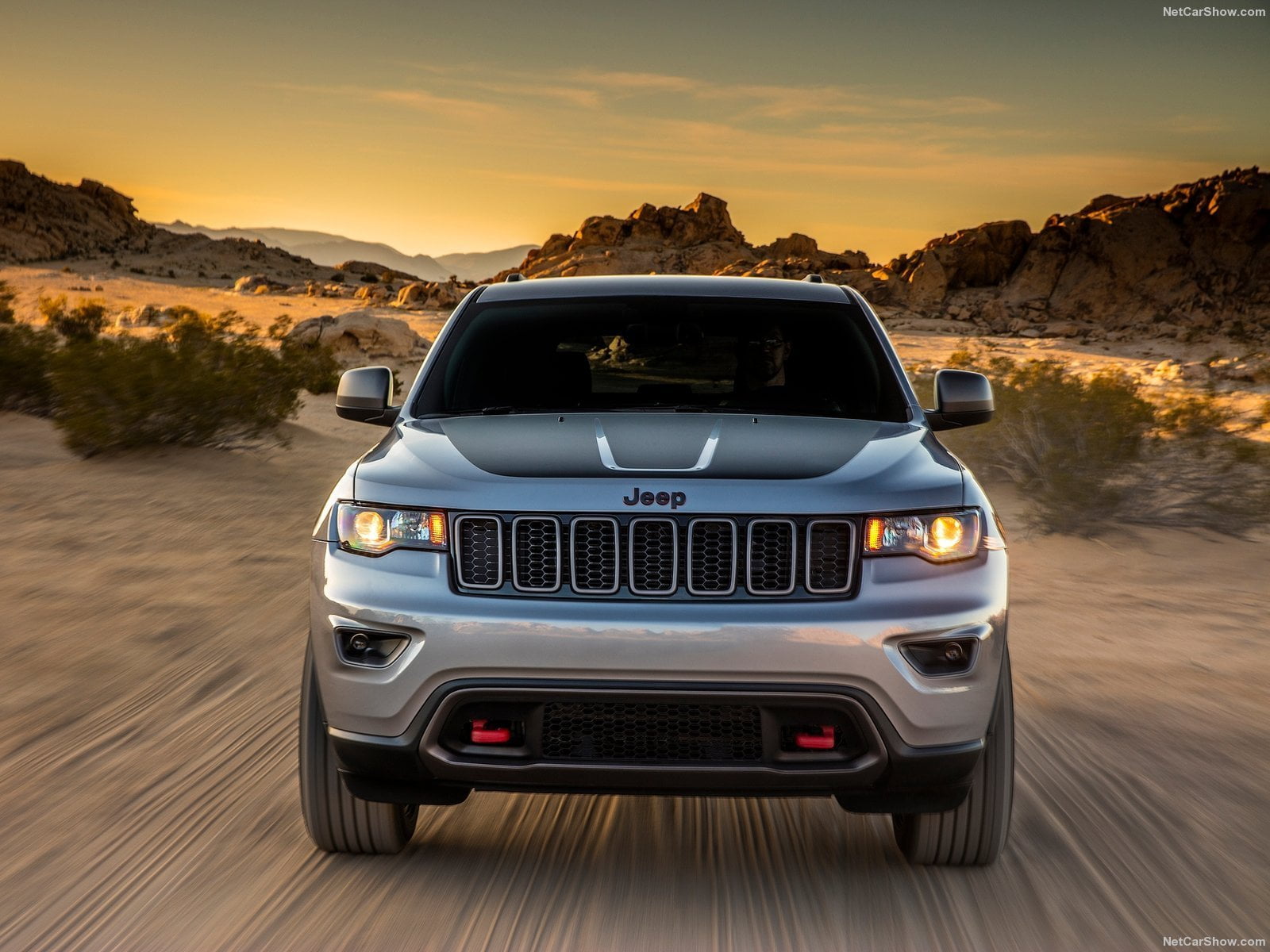 USA Auto Industry pushed the brake in May with the highest lost since 2010, the sixth out of the last 65 months. Despite growing rebates the market was hit by the slower clip of private consumption.
Recent data suggest that the U.S. economy was somewhat more resilient at the beginning of the year, although performance was uneven. According to a second estimate, GDP increased at a seasonally adjusted annualized rate of 0.8% in Q1 (previously reported: +0.5% SAAR). The result, which was below the 1.4% expansion observed in Q4, showed a deterioration in investment and exports, while private consumption—the main engine of the economy—continued to grow, although at a slower clip.
Following a slow start of the year in presence of growing rebates, the new vehicles domestic market fell down in May with the highest lost since the 2010. In the last 65 months the market reported only 6 year-on-year declines, but the new mood is less favorable and the second half of the year is foreseen down.
In May, sales had been 1.536.276 (-6.0%) moving near the negative territory the year to date figures, now at 7.130.705 (+1.2%).
In May Ford has finally lost the momentum losing 6.6% with sales at 224.941 and market share at 14.6%. Toyota with 185.998 sales (-10.6%) and Chevrolet with 169.331 sales (-18.6%) have lost in double-digit.
In fourth place Honda with 133.547 (-2.9%) contained the lost and the same for the fifth, Nissan, with 122.668 (-1.3%).
Nothing can stop the growth of  Jeep , sixth with 90.545 (+13.7%) followed by Hyundai with 71.006 (+11.6%), Kia with 62.926 (+0.8%), Subaru with 50.083 (+1.1%) and in 10th place, Ram, flat with 43.613 sales.
At Group level, General Motors kept the leadership with 15.7% at market share, followed by Ford Motor Company with 15.3% and Toyota with 14.3%.
The best-selling model, the Ford F Series confirmed leadership with 67.412 units (+9.0%) followed by the Chevrolet Silverado with 45.035 (-12.7%), the Ram Pick-Up with 38.833 (-2.8%), the Toyota Camry 36.916 (-15.8%), the Honda Civic with 35.396 (+2.7%), the Toyota Corolla with 34.872 (-5.2%) and the Toyota RAV4 with 32.261 (+12.0%).
To see details on the best-selling 100 models in the US, please see the related article.
Wishing to enter in details of 2012-2015 data and/or looking at our 2016-2020 forecast for US market, give a look here.
| Rank May | Rank 2016 | Brand | Sales May | Sales 2016 | Var May | Var 2016 | Share May | Share 2016 |
| --- | --- | --- | --- | --- | --- | --- | --- | --- |
| 1 | 1 | Ford | 224.941 | 1.061.586 | -6,6% | 3,6% | 14,6% | 14,9% |
| 2 | 2 | Toyota | 185.998 | 842.217 | -10,6% | -2,9% | 12,1% | 11,8% |
| 3 | 3 | Chevrolet | 169.331 | 825.503 | -18,6% | -5,4% | 11,0% | 11,6% |
| 4 | 5 | Honda | 133.547 | 585.998 | -2,9% | 7,1% | 8,7% | 8,2% |
| 5 | 4 | Nissan | 122.668 | 603.641 | -1,3% | 8,2% | 8,0% | 8,5% |
| 6 | 6 | Jeep | 90.545 | 384.440 | 13,7% | 16,4% | 5,9% | 5,4% |
| 7 | 7 | Hyundai | 71.006 | 306.549 | 11,6% | 1,0% | 4,6% | 4,3% |
| 8 | 8 | Kia | 62.926 | 265.755 | 0,8% | 3,5% | 4,1% | 3,7% |
| 9 | 9 | Subaru | 50.083 | 232.860 | 1,1% | 2,1% | 3,3% | 3,3% |
| 10 | 11 | Ram | 43.613 | 215.736 | 0,0% | 10,7% | 2,8% | 3,0% |
| 11 | 12 | GMC | 43.395 | 211.602 | -14,3% | -2,8% | 2,8% | 3,0% |
| 12 | 10 | Dodge | 42.837 | 226.921 | -5,4% | 6,2% | 2,8% | 3,2% |
| 13 | 13 | Mercedes | 32.147 | 146.981 | -0,6% | -0,7% | 2,1% | 2,1% |
| 14 | 16 | BMW | 29.017 | 124.581 | -6,4% | -8,7% | 1,9% | 1,7% |
| 15 | 15 | Volkswagen | 28.779 | 125.205 | -17,2% | -13,1% | 1,9% | 1,8% |
| 16 | 17 | Mazda | 28.328 | 119.166 | -4,3% | -9,6% | 1,8% | 1,7% |
| 17 | 14 | Lexus | 26.682 | 125.785 | -10,1% | -5,2% | 1,7% | 1,8% |
| 18 | 18 | Chrysler | 24.276 | 112.625 | -18,5% | -19,2% | 1,6% | 1,6% |
| 19 | 20 | Audi | 18.728 | 78.119 | 1,6% | 3,7% | 1,2% | 1,1% |
| 20 | 19 | Buick | 15.625 | 87.632 | -22,1% | -1,3% | 1,0% | 1,2% |
| 21 | 21 | Acura | 13.561 | 67.642 | -20,4% | -5,5% | 0,9% | 0,9% |
| 22 | 22 | Cadillac | 12.099 | 58.968 | -16,0% | -12,5% | 0,8% | 0,8% |
| 23 | 23 | Infiniti | 10.828 | 53.920 | 3,4% | -0,7% | 0,7% | 0,8% |
| 24 | 24 | Lincoln | 9.807 | 44.488 | 6,9% | 14,7% | 0,6% | 0,6% |
| 25 | 25 | Mitsubishi | 9.025 | 43.911 | -5,7% | 5,6% | 0,6% | 0,6% |
| 26 | 26 | Scion | 6.659 | 31.541 | 38,6% | 49,5% | 0,4% | 0,4% |
| 27 | 28 | Volvo | 5.536 | 28.066 | 10,2% | 21,4% | 0,4% | 0,4% |
| 28 | 27 | Land Rover | 4.950 | 30.943 | -8,0% | 11,8% | 0,3% | 0,4% |
| 29 | 30 | Mini | 4.595 | 20.230 | -21,2% | -16,0% | 0,3% | 0,3% |
| 30 | 29 | Porsche | 4.578 | 22.226 | 7,3% | 6,3% | 0,3% | 0,3% |
| 31 | 31 | Fiat | 3.137 | 15.191 | -18,9% | -18,6% | 0,2% | 0,2% |
| 32 | 32 | Tesla | 2.950 | 13.400 | 58,5% | 47,5% | 0,2% | 0,2% |
| 33 | 33 | Jaguar | 2.164 | 8.248 | 79,7% | 24,6% | 0,1% | 0,1% |
| 34 | 34 | Maserati | 945 | 4.261 | -29,5% | -1,6% | 0,1% | 0,1% |
| 35 | 35 | Smart | 420 | 2.186 | | | | |
| 36 | 36 | Ferrari | 227 | 960 | | | | |
| 37 | 37 | Bentley | 112 | 484 | | | | |
| 38 | 38 | Lamborghini | 94 | 436 | | | | |
| 39 | 39 | Rolls-Royce | 73 | 374 | | | | |
| 40 | 40 | Alfa Romeo | 44 | 273 | | | | |
| Rank May | Rank 2016 | Group | Sales May | Sales 2016 | Var May | Var 2016 | Share May | Share 2016 |
| --- | --- | --- | --- | --- | --- | --- | --- | --- |
| 1 | 1 | General Motors | 240.450 | 1.183.705 | -18,0% | -5,1% | 15,7% | 16,6% |
| 2 | 2 | Ford | 234.748 | 1.106.074 | -6,1% | 4,0% | 15,3% | 15,5% |
| 3 | 3 | Toyota | 219.339 | 999.543 | -9,6% | -2,2% | 14,3% | 14,0% |
| 4 | 4 | FCA | 205.624 | 960.407 | 1,0% | 6,4% | 13,4% | 13,5% |
| 5 | 6 | Honda | 147.108 | 653.640 | -4,8% | 5,7% | 9,6% | 9,2% |
| 6 | 7 | Hyundai-Kia | 133.932 | 572.304 | 6,3% | 2,1% | 8,7% | 8,0% |
| 7 | 5 | Renault-Nissan | 133.496 | 657.561 | -1,0% | 7,4% | 8,7% | 9,2% |
| 8 | 9 | Volkswagen | 52.291 | 226.470 | -9,5% | -6,2% | 3,4% | 3,2% |
| 9 | 8 | Fuji Heavy Industries | 50.083 | 232.860 | 1,1% | 2,1% | 3,3% | 3,3% |
| 10 | 11 | BMW | 33.685 | 145.185 | -8,8% | -9,8% | 2,2% | 2,0% |
| May Rank | 2016 Rank | Model | May Sales | 2016 Sales | May Var | 2016 Var | May Share | 2016 Share |
| --- | --- | --- | --- | --- | --- | --- | --- | --- |
| 1 | 1 | Ford F-Series | 67.412 | 324.307 | 9,0% | 7,4% | 4,4% | 4,5% |
| 2 | 2 | Chevrolet Silverado | 45.035 | 223.990 | -12,7% | -0,1% | 2,9% | 3,1% |
| 3 | 3 | Ram Pick-up | 38.833 | 193.279 | -2,8% | 7,7% | 2,5% | 2,7% |
| 4 | 4 | Toyota Camry | 36.916 | 167.199 | -15,8% | -6,3% | 2,4% | 2,3% |
| 5 | 5 | Honda Civic | 35.396 | 158.030 | 2,7% | 22,0% | 2,3% | 2,2% |
| 6 | 6 | Toyota Corolla | 34.872 | 151.243 | -5,2% | -5,2% | 2,3% | 2,1% |
| 7 | 9 | Toyota RAV4 | 32.261 | 138.535 | 12,0% | 16,7% | 2,1% | 1,9% |
| 8 | 8 | Honda Accord | 31.949 | 140.548 | -1,3% | 9,6% | 2,1% | 2,0% |
| 9 | 11 | Ford Escape | 30.861 | 126.375 | 5,5% | 3,3% | 2,0% | 1,8% |
| 10 | 10 | Honda CR-V | 29.359 | 129.460 | -8,5% | -3,9% | 1,9% | 1,8% |
| 11 | 7 | Nissan Altima | 28.404 | 142.220 | -15,5% | -0,3% | 1,8% | 2,0% |
| 12 | 13 | Nissan Rogue | 27.428 | 119.637 | 5,9% | 6,7% | 1,8% | 1,7% |
| 13 | 12 | Ford Fusion | 24.589 | 120.313 | -21,5% | -5,8% | 1,6% | 1,7% |
| 14 | 15 | Chevrolet Malibu | 24.202 | 104.187 | 12,8% | 28,2% | 1,6% | 1,5% |
| 15 | 25 | Hyundai Elantra | 22.168 | 73.892 | -5,4% | -27,6% | 1,4% | 1,0% |
| 16 | 14 | Ford Explorer | 21.790 | 108.751 | -2,3% | 8,9% | 1,4% | 1,5% |
| 17 | 17 | Chevrolet Equinox | 21.252 | 101.738 | -27,9% | -17,9% | 1,4% | 1,4% |
| 18 | 16 | Nissan Sentra | 20.204 | 102.293 | -2,0% | 15,3% | 1,3% | 1,4% |
| 19 | 23 | Jeep Wrangler | 19.551 | 80.295 | -12,4% | -3,6% | 1,3% | 1,1% |
| 20 | 20 | Jeep Cherokee | 19.208 | 86.409 | -2,3% | -0,6% | 1,2% | 1,2% |
| 21 | 21 | Jeep Grand Cherokee | 18.856 | 83.927 | 3,6% | 8,1% | 1,2% | 1,2% |
| 22 | 19 | GMC Sierra | 17.642 | 89.304 | -7,0% | 8,6% | 1,1% | 1,3% |
| 23 | 22 | Ford Focus | 17.455 | 83.653 | -27,1% | -12,0% | 1,1% | 1,2% |
| 24 | 28 | Chevrolet Cruze | 16.671 | 68.065 | -29,8% | -35,4% | 1,1% | 1,0% |
| 25 | 24 | Toyota Tacoma | 16.544 | 79.236 | -5,6% | 8,8% | 1,1% | 1,1% |
| 26 | 18 | Hyundai Sonata | 15.879 | 92.547 | -11,9% | 14,8% | 1,0% | 1,3% |
| 27 | 27 | Subaru Forester | 15.309 | 68.226 | 1,0% | 2,2% | 1,0% | 1,0% |
| 28 | 26 | Toyota Highlander | 14.783 | 68.493 | -4,2% | 6,1% | 1,0% | 1,0% |
| 29 | 32 | Kia Soul | 13.706 | 58.299 | -1,3% | 3,8% | 0,9% | 0,8% |
| 30 | 29 | Ford Transit | 13.640 | 64.043 | 16,4% | 40,7% | 0,9% | 0,9% |
(506)