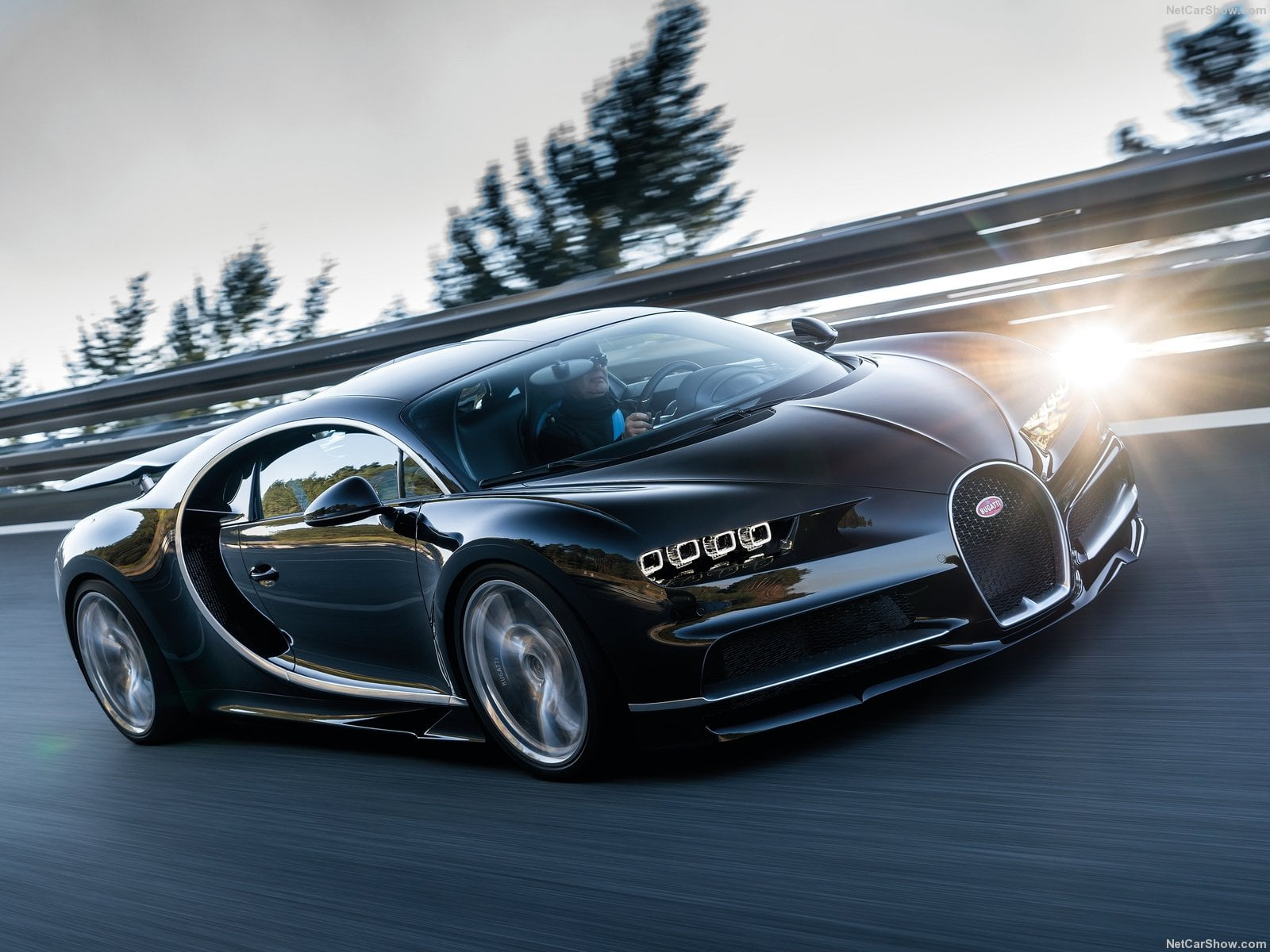 USA Autos Sales fall in August having peaked up at the end of a long rally started five years ago. The year is projected to close moderately down. Ford lost the double than the market.
July payrolls increased strongly, providing reassurance that the U.S. labor market remains solid, whereas growth in retail sales and the manufacturing sector declined in the same month. Going forward, household spending is likely to continue boosting economic growth on the back of buoyant consumer confidence, solid employment and faster wage growth.
The automotive industry has lost steam during the year due to softer consumer demand after the long rally started in the 2011. Losing 4.1%, August has consumed all the residual positive y.o.y. gap and now the comparison with the 2015 is flat, while next months should be negative again.
August sales had been 1.512.556 while the Year to Date 11.669.617, up 0.5%.
In August Ford fell 9.4% with 204.168 registrations and 13.5% of market share, the lowest in a year. Toyota was in second place with 176.560 sales (-5.6%) while Chevrolet sold 175.965 vehicles (-3.1%).
In fourth place Honda with 135.325 (-3.5%) followed by Nissan, with 114.199 (-6.9%), Jeep with 86.468 (+7.0%), Hyundai with 70.518 (-2.1%), Subaru with 60.418 (+14.7%), Kia with 54.248 (-7.9%) and in 10th place Ram with 44.426 sales (-10.1%).
At Group level, General Motors kept the leadership with 17.0% of market share, followed by Ford Motor Company and Toyota with 14.1%.
The best-selling model, the Ford F Series boomed with 66.946 units (-6.1%) followed by the Chevrolet Silverado with 52.408 (-4.7%) and the Ram Pick-Up with 40.202 (-11.3%).
Star of the month the Honda CRV with 36.517 (+5.0%) jumped in 4th place ahead of the Toyota RAV4 33.171 (+8.6%), the Nissan Rogue, other star with 32.979 (+19.2%), the Toyota Camry with 32.864 (-12.6%), the Honda Civic with 32.807 (+2.4%), the Toyota Corolla with 30.741 (-3.1%) and in 10th place the Honda Accord with 30.115 (-26.4%).
To see details on the best-selling 100 models in the US, please see the related article.
Research, Consulting, Data & Forecast Store
F2M covers intensively this market with several products developed to help any investigation required.
Market Researches in PDF are immediately available for download with study on the market since 2005 and with forecast up to the 2020.
Auto Data in EXCEL are immediately downloadable with annual sales volume, split by month, for all brands and all models distributed in the market. This year data are released year to date, but you will receive a monthly update until the year-end.
All these and more within our USA Store!
| Rank Aug | Rank YTD | Brand | Sales Aug | Sales YTD | Var Aug | Var YTD | Share Aug | Share YTD |
| --- | --- | --- | --- | --- | --- | --- | --- | --- |
| 1 | 1 | Ford | 204.168 | 1.702.211 | -9,4% | 1,4% | 13,5% | 14,6% |
| 2 | 2 | Toyota | 176.560 | 1.364.996 | -5,6% | -3,7% | 11,7% | 11,7% |
| 3 | 3 | Chevrolet | 175.965 | 1.361.675 | -3,1% | -4,4% | 11,6% | 11,7% |
| 4 | 4 | Honda | 135.325 | 987.811 | -3,5% | 5,4% | 9,0% | 8,5% |
| 5 | 5 | Nissan | 114.199 | 969.865 | -6,9% | 6,0% | 7,6% | 8,3% |
| 6 | 6 | Jeep | 86.468 | 633.845 | 7,0% | 14,1% | 5,7% | 5,4% |
| 7 | 7 | Hyundai | 70.518 | 519.581 | -2,1% | 1,1% | 4,7% | 4,4% |
| 8 | 9 | Subaru | 60.418 | 391.969 | 14,7% | 4,3% | 4,0% | 3,4% |
| 9 | 8 | Kia | 54.248 | 442.544 | -7,9% | 3,8% | 3,6% | 3,8% |
| 10 | 12 | Ram | 44.426 | 345.467 | -10,1% | 8,8% | 2,9% | 3,0% |
| 11 | 10 | Dodge | 44.340 | 351.600 | 4,6% | 4,3% | 2,9% | 3,0% |
| 12 | 11 | GMC | 42.440 | 348.164 | -14,0% | -4,0% | 2,8% | 3,0% |
| 13 | 13 | Mercedes | 31.556 | 241.890 | 3,0% | 1,3% | 2,1% | 2,1% |
| 14 | 14 | Lexus | 30.938 | 210.392 | -7,6% | -5,3% | 2,0% | 1,8% |
| 15 | 15 | Volkswagen | 29.384 | 207.156 | -9,1% | -13,0% | 1,9% | 1,8% |
| 16 | 17 | Mazda | 26.109 | 199.378 | -12,8% | -7,7% | 1,7% | 1,7% |
| 17 | 16 | BMW | 25.531 | 204.744 | -8,0% | -8,3% | 1,7% | 1,8% |
| 18 | 19 | Buick | 21.678 | 148.845 | -2,7% | -0,4% | 1,4% | 1,3% |
| 19 | 20 | Audi | 19.264 | 134.192 | 2,5% | 3,2% | 1,3% | 1,1% |
| 20 | 18 | Chrysler | 18.753 | 175.220 | -26,7% | -20,9% | 1,2% | 1,5% |
| 21 | 22 | Cadillac | 16.346 | 103.918 | 3,9% | -6,2% | 1,1% | 0,9% |
| 22 | 21 | Acura | 14.246 | 106.914 | -7,0% | -8,9% | 0,9% | 0,9% |
| 23 | 23 | Infiniti | 10.439 | 85.362 | -1,8% | 0,0% | 0,7% | 0,7% |
| 24 | 24 | Lincoln | 9.243 | 71.638 | 7,0% | 9,7% | 0,6% | 0,6% |
| 25 | 26 | Volvo | 7.682 | 52.786 | 30,9% | 30,0% | 0,5% | 0,5% |
| 26 | 25 | Mitsubishi | 7.336 | 67.160 | -11,5% | 2,2% | 0,5% | 0,6% |
| 27 | 28 | Land Rover | 6.031 | 48.754 | 15,4% | 14,6% | 0,4% | 0,4% |
| 28 | 27 | Scion | 5.627 | 49.770 | 44,5% | 52,2% | 0,4% | 0,4% |
| 29 | 29 | Porsche | 5.181 | 35.767 | 3,5% | 2,6% | 0,3% | 0,3% |
| 30 | 30 | Mini | 4.969 | 34.887 | -14,7% | -15,5% | 0,3% | 0,3% |
| 31 | 32 | Tesla | 3.500 | 22.030 | 35,2% | 32,1% | 0,2% | 0,2% |
| 32 | 33 | Jaguar | 3.298 | 17.687 | 188,5% | 73,0% | 0,2% | 0,2% |
| 33 | 31 | Fiat | 2.732 | 23.221 | -19,4% | -18,3% | 0,2% | 0,2% |
| 34 | 34 | Maserati | 958 | 6.971 | -23,1% | -7,1% | 0,1% | 0,1% |
| 35 | 37 | Bentley | 399 | 1.192 | 75,0% | -29,3% | 0,0% | 0,0% |
| 36 | 35 | Smart | 353 | 3.439 | -42,8% | -26,5% | 0,0% | 0,0% |
| 37 | 36 | Ferrari | 249 | 1.558 | 55,6% | 10,0% | 0,0% | 0,0% |
| 38 | 39 | Rolls-Royce | 102 | 624 | 88,9% | -10,7% | 0,0% | 0,0% |
| 39 | 38 | Lamborghini | 86 | 704 | 36,5% | 39,7% | 0,0% | 0,0% |
| 40 | 40 | Alfa Romeo | 37 | 389 | -50,7% | -12,2% | 0,0% | 0,0% |
| Rank Aug | Rank YTD | Group | Sales Aug | Sales YTD | Var Aug | Var YTD | Share Aug | Share YTD |
| --- | --- | --- | --- | --- | --- | --- | --- | --- |
| 1 | 1 | General Motors | 256.429 | 1.962.602 | -4,7% | -4,1% | 17,0% | 16,8% |
| 2 | 2 | Ford | 213.411 | 1.773.849 | -8,8% | 1,7% | 14,1% | 15,2% |
| 3 | 3 | Toyota | 213.125 | 1.625.158 | -5,0% | -2,9% | 14,1% | 13,9% |
| 4 | 4 | FCA | 197.963 | 1.538.271 | -2,5% | 4,7% | 13,1% | 13,2% |
| 5 | 5 | Honda | 149.571 | 1.094.725 | -3,8% | 3,8% | 9,9% | 9,4% |
| 6 | 7 | Hyundai-Kia | 124.766 | 962.125 | -4,7% | 2,3% | 8,3% | 8,2% |
| 7 | 6 | Renault-Nissan | 124.638 | 1.055.227 | -6,5% | 5,4% | 8,2% | 9,0% |
| 8 | 8 | Fuji Heavy Industries | 60.418 | 391.969 | 14,7% | 4,3% | 4,0% | 3,4% |
| 9 | 9 | Volkswagen | 54.314 | 379.011 | -3,7% | -6,5% | 3,6% | 3,2% |
| 10 | 10 | Mercedes Daimler | 31.909 | 245.329 | 2,1% | 0,7% | 2,1% | 2,1% |
| Rank Aug | Rank YTD | Model | Sales Aug | Sales YTD | Var Aug | Var YTD |
| --- | --- | --- | --- | --- | --- | --- |
| 1 | 1 | Ford F-Series | 66.946 | 527.847 | -6,1% | 6,7% |
| 2 | 2 | Chevrolet Silverado | 52.408 | 380.176 | -4,7% | -1,8% |
| 3 | 3 | Ram Pick-up | 40.202 | 311.434 | -11,3% | 5,9% |
| 4 | 7 | Honda CR-V | 36.517 | 231.609 | 5,0% | 0,9% |
| 5 | 9 | Toyota RAV4 | 33.171 | 230.942 | 8,6% | 15,0% |
| 6 | 11 | Nissan Rogue | 32.979 | 215.160 | 19,2% | 14,4% |
| 7 | 4 | Toyota Camry | 32.864 | 266.746 | -12,6% | -8,6% |
| 8 | 5 | Honda Civic | 32.807 | 255.599 | 2,4% | 15,4% |
| 9 | 6 | Toyota Corolla | 30.741 | 244.651 | -3,1% | -3,0% |
| 10 | 8 | Honda Accord | 30.115 | 231.415 | -26,4% | 0,1% |
| 11 | 12 | Ford Escape | 28.061 | 209.699 | -2,8% | 2,5% |
| 12 | 19 | Jeep Cherokee | 23.932 | 142.035 | 27,5% | 0,8% |
| 13 | 26 | Chevrolet Cruze | 22.342 | 122.796 | 52,4% | -25,1% |
| 14 | 14 | Ford Explorer | 20.980 | 169.279 | -11,4% | -0,1% |
| 15 | 21 | Hyundai Elantra | 20.733 | 137.668 | -7,5% | -20,5% |
| 16 | 27 | Subaru Forester | 19.658 | 114.769 | 11,9% | 0,5% |
| 17 | 10 | Nissan Altima | 19.646 | 217.290 | -39,2% | -8,8% |
| 18 | 13 | Ford Fusion | 19.052 | 189.892 | -32,6% | -8,1% |
| 19 | 22 | Jeep Grand Cherokee | 18.409 | 135.850 | 7,4% | 7,7% |
| 20 | 18 | GMC Sierra | 17.478 | 146.372 | -17,7% | 3,2% |
| 21 | 29 | Subaru Outback | 17.358 | 109.448 | 56,2% | 17,3% |
| 22 | 17 | Chevrolet Malibu | 16.723 | 148.868 | -4,7% | 14,4% |
| 23 | 25 | Toyota Tacoma | 15.373 | 126.998 | -5,3% | 4,0% |
| 24 | 23 | Jeep Wrangler | 15.290 | 134.386 | -15,8% | -4,0% |
| 25 | 15 | Chevrolet Equinox | 15.273 | 158.475 | -39,4% | -17,7% |
| 26 | 37 | Hyundai Santa fe | 15.176 | 86.956 | 34,8% | 12,0% |
| 27 | 28 | Toyota Highlander | 14.966 | 112.108 | 12,2% | 7,3% |
| 28 | 20 | Hyundai Sonata | 14.888 | 139.924 | -31,8% | -1,2% |
| 29 | 16 | Nissan Sentra | 14.256 | 155.806 | -9,0% | 11,2% |
| 30 | 31 | Kia Soul | 12.253 | 95.938 | -28,4% | -3,2% |
(533)