USA best selling Cars ranking in 2019 confirmed for the 45th year the Ford F-Series. leadership keeping the record share obtained in the previous year. The surprise is the advance in second place, first time ever, of the Ram pick-up which ran at the new record share, ahead of the Chevrolet Silverado. Two pickups battled for the leadership among car passenger with the Toyota RAV4 prevailing over the Honda CR-V.
The Ford F-Series has been market leader in US for the last 45 years and in the most recent years grew up as second best-selling vehicle worldwide, also thanks to the best ever sales and share performance ever done in the US. Indeed, while during the period 2010-2016 the F-Series share was between the 4.0 and the 4.9%, since the 2017 it exceed the 5.0% with a 2018 record of 5.2%, that should be maintained at the end of the current year.
For the first time ever, in second place there is the Pick up Ram, which grew up in the last decade from 1.2% in the 2010 to a record of 3.1% in the 2018 and in the 2019 flew up 3.7% conquering the second place, ahead of the traditional Ford-F-Series rival, the Chevrolet Silverado, which is third with 3.4% of market share.
Behind, a hard battle between two pickups was registered for the leadership among the car passengers, both achieving in the 2019 their record share. Eventually, the Toyota RAV4 prevailsed with 2.6% ahead of the Honda CR-V projected at 2.3% by year-end.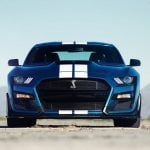 Service Solutions
Since 2010, focus2move.com is a specialist in the automotive industry tracking monthly sales for all brands and models in the widest in the World range of countries, actually over 150. From this huge database we can extract data sorted under your own conditions and deliver historical data in excel. 
If you like to receive historical data or to subscribe at monthly update, contact us at kventura@focus2move.com and we will arrange a short video call. By showing you our database and segmentation, we can find together the best solutions for your team.
| Rank 2019 | Rank 2018 | Model | YTD 2019 | YTD 2019 Var | December Sales | December var |
| --- | --- | --- | --- | --- | --- | --- |
| 1 | 1 | Ford F-Series | 896.526 | -1,4% | 102446 | 16,7% |
| 2 | 3 | Ram pick-up | 633.694 | 18,0% | 61030 | 1,5% |
| 3 | 2 | Chevrolet Silverado | 575.600 | -1,7% | 81667 | 34,0% |
| 4 | 4 | Toyota RAV4 | 448.068 | 4,9% | 41282 | 6,8% |
| 5 | 6 | Honda CR-V | 384.168 | 1,4% | 36098 | -14,2% |
| 6 | 5 | Nissan Rogue | 350.447 | -15,0% | 27331 | -35,7% |
| 7 | 8 | Chevrolet Equinox | 346.048 | 4,0% | 42492 | 14,4% |
| 8 | 7 | Toyota Camry | 336.978 | -1,9% | 26309 | -9,6% |
| 9 | 9 | Honda Civic | 325.650 | 0,0% | 22913 | -13,2% |
| 10 | 10 | Toyota Corolla | 304.850 | 0,4% | 23742 | -6,7% |
| 11 | 11 | Honda Accord | 267.567 | -8,1% | 19682 | -31,2% |
| 12 | 14 | Toyota Tacoma | 248.801 | 1,3% | 20727 | -3,7% |
| 13 | 18 | Jeep Grand Cherokee | 242.969 | 8,0% | 22741 | 11,3% |
| 14 | 12 | Ford Escape | 241.388 | -11,3% | 7876 | -60,9% |
| 15 | 15 | Toyota Highlander | 239.437 | -2,1% | 20449 | -11,6% |
| 16 | 19 | GMC Sierra | 232.323 | 5,8% | 35765 | 40,5% |
| 17 | 16 | Jeep Wrangler | 228.032 | -5,0% | 15647 | -21,0% |
| 18 | 21 | Nissan Altima | 209.183 | 0,0% | 19132 | 12,1% |
| 19 | 17 | Jeep Cherokee | 191.397 | -20,1% | 17022 | -18,2% |
| 20 | 13 | Ford Explorer | 187.061 | -28,5% | 18384 | -17,5% |
| 21 | 20 | Nissan Sentra | 184.618 | -13,3% | 11033 | -37,2% |
| 22 | 23 | Subaru Outback | 181.178 | 1,3% | 16661 | 5,1% |
| 23 | 25 | Subaru Forester | 180.179 | 5,0% | 16436 | -6,8% |
| 24 | 22 | Hyundai Elantra | 175.094 | -12,6% | 18720 | 24,2% |
| 25 | 24 | Ford Fusion | 166.045 | -4,4% | 7543 | -53,0% |
| 26 | 35 | Tesla Model 3 | 158.925 | 13,7% | 15465 | -38,8% |
| 27 | 30 | Mazda CX-5 | 154.543 | 2,6% | 15734 | 14,5% |
| 28 | 37 | Ford Transit | 153.868 | 11,7% | 14856 | 30,9% |
| 29 | 31 | Chevrolet Traverse | 147.122 | 0,4% | 12095 | -19,1% |
| 30 | 26 | Jeep Compass | 143.934 | -15,9% | 12666 | -0,6% |
| 31 | 39 | Ford Edge | 138.515 | 3,3% | 19917 | 31,6% |
| 32 | 28 | Hyundai Tucson | 137.381 | -10,7% | 11224 | -27,0% |
| 33 | 27 | Honda Pilot | 135.008 | -15,4% | 11250 | -28,3% |
| 34 | 32 | Chevrolet Malibu | 131.917 | -8,7% | 15590 | 11,1% |
| 35 | 36 | Toyota 4Runner | 131.864 | -5,6% | 11529 | -13,4% |
| 36 | 33 | Subaru Crosstrek | 131.152 | -9,2% | 10140 | -10,2% |
| 37 | 42 | Hyundai Santa fe | 127.373 | 8,8% | 10350 | -8,8% |
| 38 | 29 | Dodge Grand Caravan | 122.648 | -19,3% | 531 | -94,5% |
| 39 | 38 | Chevrolet Colorado | 122.304 | -9,3% | 7304 | -35,6% |
| 40 | 58 | Chevrolet Trax | 116.816 | 29,9% | 22451 | 165,2% |
| 41 | 41 | Toyota Tundra | 111.673 | -5,6% | 8714 | -22,3% |
| 42 | 45 | Lexus RX | 111.036 | -0,5% | 14069 | 6,4% |
| 43 | 51 | Volkswagen Tiguan | 109.963 | 6,7% | 7931 | -7,2% |
| 44 | 56 | Buick Encore | 102.402 | 10,0% | 13696 | 55,2% |
| 45 | 43 | GMC Terrain | 101.470 | -11,2% | 13257 | 10,9% |
| 46 | 50 | Chevrolet Tahoe | 101.189 | -2,8% | 1362 | -85,4% |
| 47 | 57 | Volkswagen Jetta | 100.453 | 10,6% | 8164 | -20,4% |
| 48 | 59 | GMC Acadia | 99.429 | 12,2% | 8001 | -15,8% |
| 49 | 47 | Honda Odyssey | 99.113 | -6,8% | 8734 | -16,9% |
| 50 | 61 | Honda HR-V | 99.104 | 15,9% | 9199 | 45,7% |
(100091)