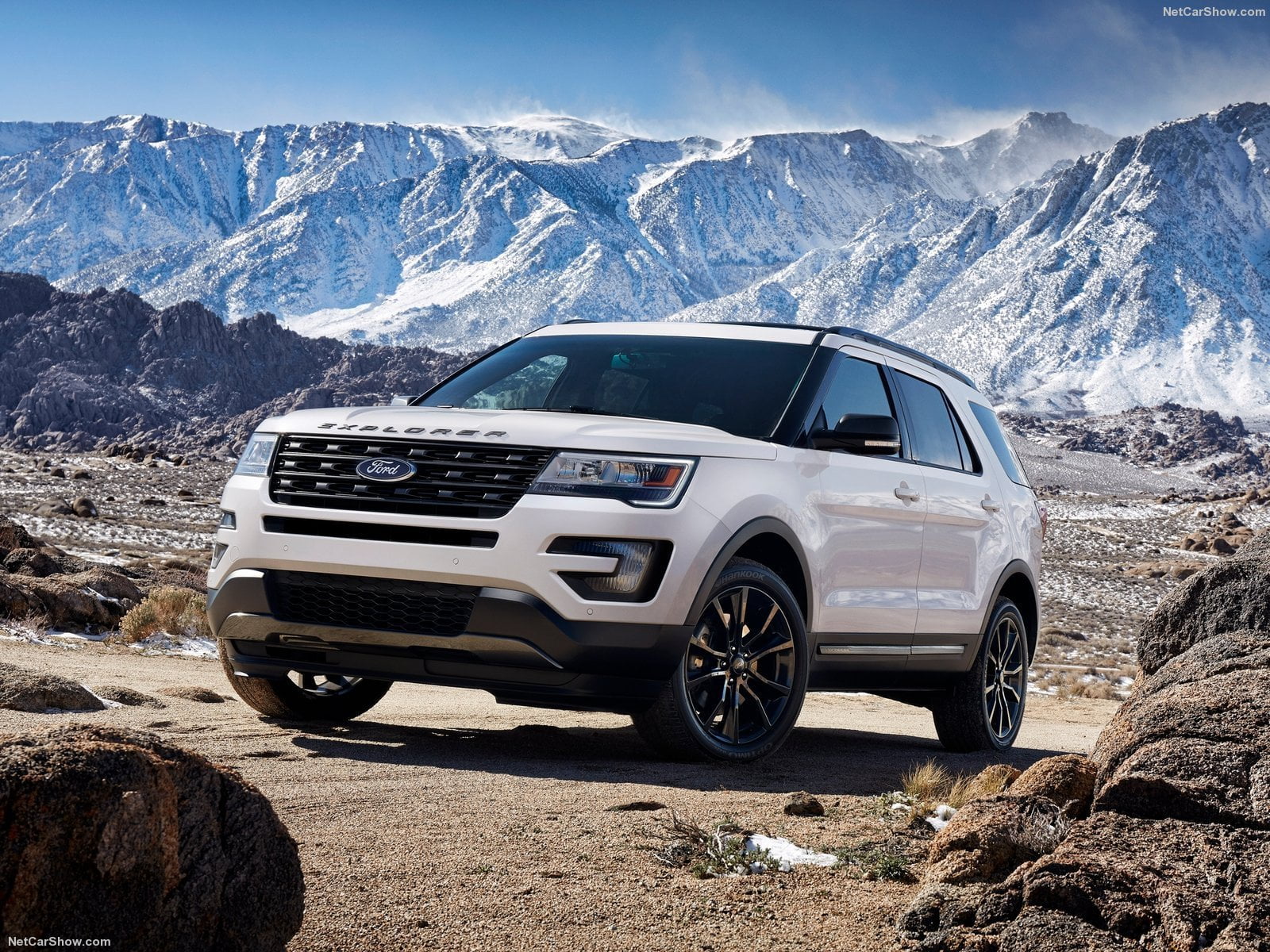 USA Cars sales in November increased moderately sustained by the economic expansion. Ford led the competition outpacing Chevrolet while Toyota gained ground with RAV4 and Corolla.
The Republican Party has swept into the U.S. Congress and the White House with Donald Trump's election win, in yet another blow to pollsters and pundits, following failures to predict the Brexit outcome and the peace agreement in Colombia.
While the U.S. economy continues to expand at a moderate pace, supported mainly by solid private consumption, economic policy developments from the new administration will be of chief importance in the near term and through the first 100 days in office.
Meantime, the cars market in November recorded a moderate increase, interrupting the negative trend of the last three months.
In November sales had been 1.379.317, up 4.6% while the Year to date sales have been 15.862.708, up 0.2% from the last year.
In the last month Ford kept the leadership with 187.012 sales (+4.5%) followed by Chevrolet with 169.675 (+8.3%) and Toyota with 168.425 sales (+8.7%).
Honda was fourth with 111.308 (+7.9%), Nissan, with 103.024 (+8.0%), Jeep with 67.285 (-2.3%), Hyundai with 61.201 (+2.0%), Kia with 52.504 (+15.3%), Subaru with 51.308 sales (+11.4%) and in 10th place GMC with 49.113 (+14.1%).
The best-selling model was the Ford F Series with 72.089 units (+10.6%) followed by the Chevrolet Silverado with 45.280 (+0.6%) and the Ram Pick-Up with 36.885 (+1.3%).
The Toyota Camry ranked fourth with 28.189 (-8.9%) ahead of the Toyota RAV4 with 28.116 sales (+2.7%), the Honda Accord with 27.182 (+6.3%), the Toyota Corolla 26.747 (+10.6%), the Nissan Rogue with 26.629 (+18.0%), the Honda CR-V with 25.551 (-0.7%) and in 10th place the Honda Civic with 25.303 (+1.0%).
To see details on the best-selling 100 models in the US in the year, please see the related article.
Research, Consulting, Data & Forecast Store
F2M covers intensively this market with several products developed to help any investigation required.
Market Researches in PDF are immediately available for download with study on the market since 2005 and with forecast up to the 2020.
Auto Data in EXCEL are immediately downloadable with annual sales volume, split by month, for all brands and all models distributed in the market. This year data are released year to date, but you will receive a monthly update until the year-end.
All these and more within our USA Store!
| Rank Nov | Rank 2016 | Brand | Sales Nov | Sales 2016 | Var Nov | Var 2016 | Share Nov | Share 2016 |
| --- | --- | --- | --- | --- | --- | --- | --- | --- |
| 1 | 1 | Ford | 187.012 | 2.262.493 | 4,5% | -0,6% | 13,6% | 14,3% |
| 2 | 2 | Chevrolet | 169.675 | 1.883.551 | 8,3% | -2,6% | 12,3% | 11,9% |
| 3 | 3 | Toyota | 168.425 | 1.862.308 | 8,7% | -2,3% | 12,2% | 11,7% |
| 4 | 4 | Honda | 111.308 | 1.333.253 | 7,9% | 4,5% | 8,1% | 8,4% |
| 5 | 5 | Nissan | 103.024 | 1.291.585 | 8,0% | 5,2% | 7,5% | 8,1% |
| 6 | 6 | Jeep | 67.285 | 846.287 | -2,3% | 9,1% | 4,9% | 5,3% |
| 7 | 7 | Hyundai | 61.201 | 707.485 | 2,0% | 1,3% | 4,4% | 4,5% |
| 8 | 8 | Kia | 52.504 | 593.245 | 15,3% | 3,8% | 3,8% | 3,7% |
| 9 | 9 | Subaru | 51.308 | 551.955 | 11,4% | 4,9% | 3,7% | 3,5% |
| 10 | 11 | GMC | 49.113 | 483.213 | 14,1% | -3,1% | 3,6% | 3,0% |
| 11 | 10 | Ram | 42.511 | 489.287 | 1,0% | 10,4% | 3,1% | 3,1% |
| 12 | 12 | Dodge | 34.075 | 470.124 | -12,5% | 0,5% | 2,5% | 3,0% |
| 13 | 13 | Mercedes | 32.927 | 338.670 | 0,3% | 1,2% | 2,4% | 2,1% |
| 14 | 15 | Volkswagen | 29.672 | 285.719 | 24,2% | -10,3% | 2,2% | 1,8% |
| 15 | 14 | Lexus | 29.050 | 290.046 | -1,0% | -4,3% | 2,1% | 1,8% |
| 16 | 16 | BMW | 26.189 | 280.339 | -18,2% | -10,0% | 1,9% | 1,8% |
| 17 | 17 | Mazda | 22.041 | 269.019 | -3,0% | -7,2% | 1,6% | 1,7% |
| 18 | 19 | Buick | 18.530 | 208.343 | 16,1% | 3,0% | 1,3% | 1,3% |
| 19 | 20 | Audi | 17.118 | 186.648 | 2,5% | 2,7% | 1,2% | 1,2% |
| 20 | 21 | Cadillac | 15.326 | 148.560 | 14,5% | -3,8% | 1,1% | 0,9% |
| 21 | 18 | Chrysler | 14.518 | 222.716 | -39,4% | -25,9% | 1,1% | 1,4% |
| 22 | 23 | Infiniti | 12.112 | 120.095 | 3,6% | 1,4% | 0,9% | 0,8% |
| 23 | 22 | Acura | 11.616 | 144.212 | -5,1% | -10,1% | 0,8% | 0,9% |
| 24 | 24 | Lincoln | 9.429 | 98.933 | 19,1% | 9,5% | 0,7% | 0,6% |
| 25 | 26 | Volvo | 7.723 | 72.464 | 11,9% | 19,4% | 0,6% | 0,5% |
| 26 | 25 | Mitsubishi | 6.896 | 88.884 | 1,8% | 1,6% | 0,5% | 0,6% |
| 27 | 27 | Land Rover | 5.659 | 65.582 | -13,5% | 5,5% | 0,4% | 0,4% |
| 28 | 29 | Porsche | 5.513 | 50.265 | 23,9% | 5,1% | 0,4% | 0,3% |
| 29 | 30 | Mini | 4.507 | 47.372 | 20,9% | -11,5% | 0,3% | 0,3% |
| 30 | 31 | Tesla | 4.375 | 35.375 | 155,5% | 60,0% | 0,3% | 0,2% |
| 31 | 33 | Jaguar | 3.381 | 26.949 | 217,5% | 103,1% | 0,2% | 0,2% |
| 32 | 32 | Fiat | 2.415 | 31.171 | -20,3% | -19,3% | 0,2% | 0,2% |
| 33 | 34 | Maserati | 1.380 | 10.840 | 27,8% | 2,0% | 0,1% | 0,1% |
| 34 | 35 | Smart | 563 | 5.025 | -15,0% | -26,3% | 0,0% | 0,0% |
| 35 | 36 | Bentley | 387 | 2.174 | 105,9% | 3,3% | 0,0% | 0,0% |
| 36 | 37 | Ferrari | 179 | 2.141 | -6,3% | 10,0% | 0,0% | 0,0% |
| 37 | 28 | Scion | 170 | 54.004 | -96,7% | 6,6% | 0,0% | 0,3% |
| 38 | 39 | Rolls-Royce | 81 | 743 | -33,1% | -29,2% | 0,0% | 0,0% |
| 39 | 38 | Lamborghini | 76 | 942 | 20,6% | 35,9% | 0,0% | 0,0% |
| 40 | 40 | Alfa Romeo | 23 | 476 | -47,7% | -21,5% | 0,0% | 0,0% |
| 41 | 41 | Lotus | 20 | 215 | -20,0% | -21,8% | 0,0% | 0,0% |
| Rank Nov | Rank 2016 | Model | Sales November | Sales 2016 | Variation 2016 | Variation YTD 2016 |
| --- | --- | --- | --- | --- | --- | --- |
| 1 | 1 | Ford F-Series | 72.089 | 733.287 | 10,6% | 5,5% |
| 2 | 2 | Chevrolet Silverado | 45.280 | 520.604 | 0,6% | -3,2% |
| 3 | 3 | Ram Pick-up | 36.885 | 440.002 | 1,3% | 7,8% |
| 4 | 4 | Toyota Camry | 28.189 | 355.204 | -8,9% | -9,4% |
| 5 | 8 | Toyota RAV4 | 28.116 | 314.925 | 2,7% | 11,1% |
| 6 | 9 | Honda Accord | 27.182 | 311.352 | 6,3% | -2,9% |
| 7 | 6 | Toyota Corolla | 26.747 | 333.405 | 10,6% | 0,8% |
| 8 | 10 | Nissan Rogue | 26.629 | 289.427 | 18,0% | 11,0% |
| 9 | 7 | Honda CR-V | 25.758 | 319.557 | -0,7% | 1,6% |
| 10 | 5 | Honda Civic | 25.303 | 335.445 | 1,0% | 10,9% |
| 11 | 12 | Ford Escape | 23.012 | 281.281 | 10,6% | 1,0% |
| 12 | 15 | Chevrolet Equinox | 21.600 | 215.000 | 10,0% | -15,9% |
| 13 | 26 | Toyota Highlander | 21.241 | 165.954 | 66,7% | 16,2% |
| 14 | 11 | Nissan Altima | 20.039 | 282.617 | -2,6% | -7,0% |
| 15 | 14 | Ford Explorer | 19.628 | 226.650 | 17,6% | -0,4% |
| 16 | 17 | GMC Sierra | 18.900 | 198.390 | 14,4% | 0,9% |
| 17 | 16 | Chevrolet Malibu | 18.577 | 205.117 | 71,8% | 12,3% |
| 18 | 27 | Subaru Outback | 17.769 | 162.203 | 35,9% | 19,1% |
| 19 | 13 | Ford Fusion | 17.560 | 246.708 | -9,7% | -10,2% |
| 20 | 19 | Jeep Grand Cherokee | 17.230 | 189.454 | 1,0% | 8,3% |
| 21 | 25 | Chevrolet Cruze | 16.414 | 171.552 | 2,1% | -18,2% |
| 22 | 20 | Hyundai Elantra | 15.796 | 188.763 | -10,4% | -17,0% |
| 23 | 24 | Toyota Tacoma | 15.531 | 174.127 | 15,3% | 7,2% |
| 24 | 21 | Hyundai Sonata | 15.363 | 185.606 | -8,2% | -2,6% |
| 25 | 28 | Subaru Forester | 14.596 | 160.578 | 6,9% | 1,4% |
| 26 | 18 | Nissan Sentra | 14.028 | 197.672 | -3,3% | 7,6% |
| 27 | 23 | Jeep Wrangler | 12.957 | 176.067 | -6,4% | -5,9% |
| 28 | 31 | Kia Soul | 12.482 | 133.341 | 24,3% | -1,2% |
| 29 | 39 | Kia Optima | 12.330 | 111.631 | -5,5% | -23,4% |
| 30 | 22 | Jeep Cherokee | 11.479 | 185.040 | -34,1% | -5,7% |
| 31 | 30 | Kia Sportage | 11.216 | 149.418 | 166,4% | 213,3% |
| 32 | 35 | Hyundai Santa fe | 10.786 | 120.403 | 17,8% | 10,9% |
| 33 | 34 | Ford Edge | 10.757 | 121.897 | 32,2% | 7,1% |
| 34 | 53 | Lexus RX | 10.269 | 94.553 | -4,7% | 6,6% |
| 35 | 42 | Volkswagen Jetta | 10.212 | 108.028 | -7,3% | -7,7% |
| 36 | 52 | Jeep Renegade | 10.067 | 94.560 | 37,1% | 81,9% |
| 37 | 45 | Kia Sorento | 9.698 | 102.951 | 7,5% | -0,4% |
| 38 | 44 | Toyota Tundra | 9.578 | 103.933 | 11,5% | -3,5% |
| 39 | 55 | Chevrolet Tahoe | 9.433 | 91.409 | 30,7% | 16,3% |
| 40 | 38 | Toyota Sienna | 9.253 | 116.622 | -8,0% | -6,8% |
(675)