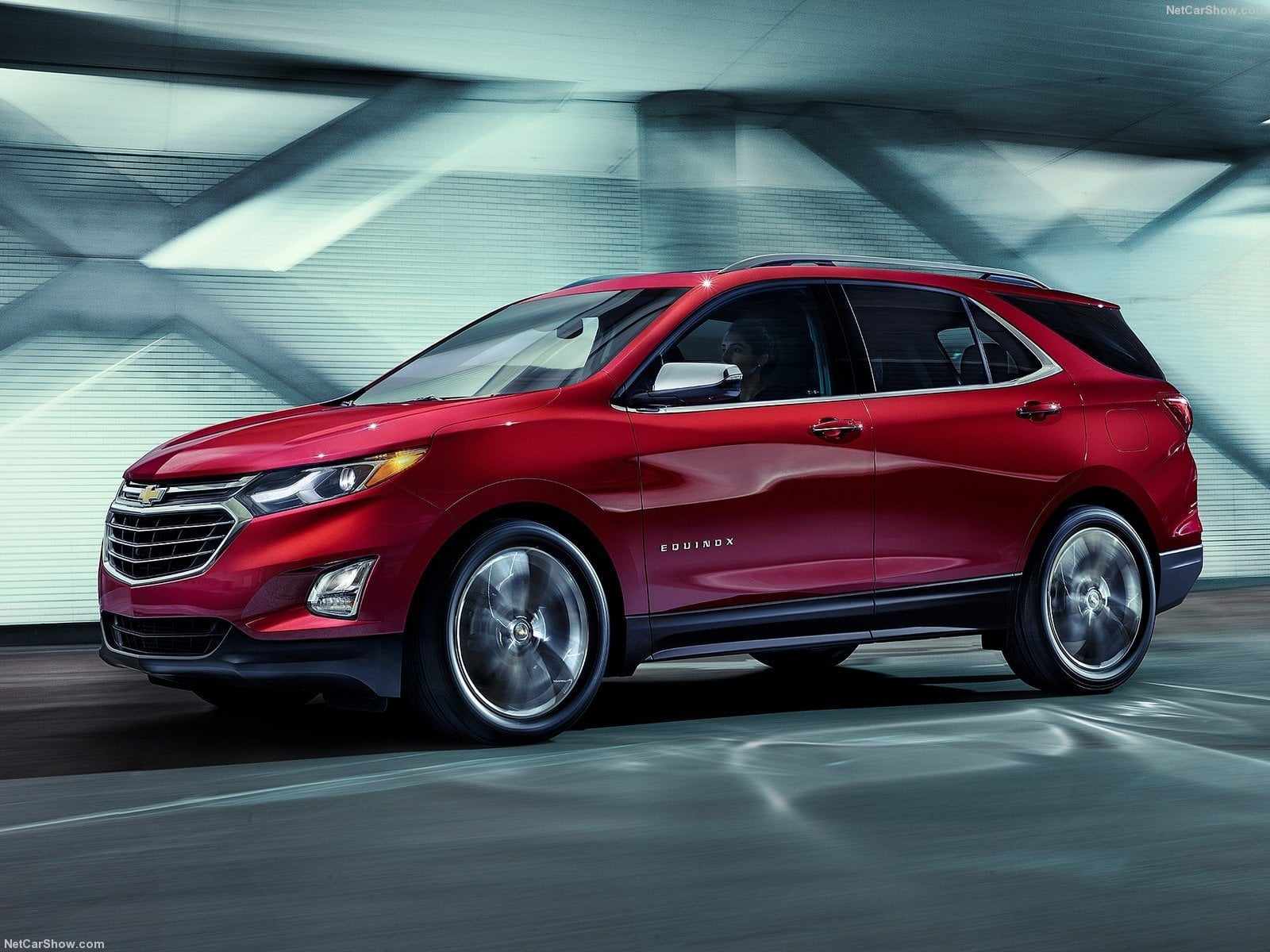 USA Vehicles October Sales were dragged down by harsh declines at the Ford Motor Company and Fiat Chrysler Automobiles. Chevrolet was the best selling brand, first time in the year.
The U.S. economy seems to be back on track for robust growth in Q3, as monthly indicators strengthened in September following August's overall cooldown. Dynamics in private consumption are intact, as evidenced by September's rise in consumer confidence to a pre-crisis high and an uptick in retail sales. Trump's victory increase policy uncertainty and lead the U.S. into unchartered waters.
U.S. auto sales were dragged down by harsh declines at the Ford Motor Company and Fiat Chrysler Automobiles ending the long period of strong growth reported under the President Obama, with market growth from 10 to 18 millions in sixth years.
In October sales had been 1.370.721, down 5.8% while the Year to date sales have been 14.474.000, down 0.2% from the last year
In the last month Ford struggled losing the leadership, first time this year with 178.623 sales (-12.7%) and was overtaken by Chevrolet with 181.964 (-0.8%) .
Toyota was third with 161.116 sales (-6.0%) ahead of Honda with 113.291 (-2.0%), Nissan, with 102.312 (-2.5%), Jeep with 68.826 (-6.4%), Hyundai with 61.304 (+2.2%), Subaru with 53.760 (+4.1%), Ram with 49.443 sales (+13.0%) and in 10th place Kia with 48.977 (-2.1%)..
At Group level, General Motors led with 18.9% of market share, followed by Ford Motor Company with 13.7% and Toyota with 13.6%.
The best-selling model was the Ford F Series with 65.542 units (+0.1%) followed by the Chevrolet Silverado with 49.768 (-3.6%) and the Ram Pick-Up with 43.891 (+7.2%).
The Honda CRV advanced one spot and ranked fourth with 30.306 (+4.4%) ahead of the Toyota Corolla with 29.735 sales (+6.4%), the Toyota Camry with 29.562 (-15.0%), the Toyota RAV4 26.429 (-6.5%), the Honda Civic with 26.359 (-5.1%), the Honda Accord with 25.551 (-15.2%) and in 10th place the Ford Escape with 23.505 (-4.9%).
To see details on the best-selling 100 models in the US in the year, please see the related article.
Research, Consulting, Data & Forecast Store
F2M covers intensively this market with several products developed to help any investigation required.
Market Researches in PDF are immediately available for download with study on the market since 2005 and with forecast up to the 2020.
Auto Data in EXCEL are immediately downloadable with annual sales volume, split by month, for all brands and all models distributed in the market. This year data are released year to date, but you will receive a monthly update until the year-end.
All these and more within our USA Store!
| Rank Oct | Rank 2016 | Brand | Sales Oct | Sales 2016 | Var Oct | Var 2016 | Share Oct | Share 2016 |
| --- | --- | --- | --- | --- | --- | --- | --- | --- |
| 1 | 2 | Chevrolet | 181.964 | 1.713.876 | -0,8% | -3,6% | 13,3% | 11,8% |
| 2 | 1 | Ford | 178.623 | 2.075.481 | -12,7% | -1,0% | 13,0% | 14,3% |
| 3 | 3 | Toyota | 161.116 | 1.693.883 | -6,0% | -3,3% | 11,8% | 11,7% |
| 4 | 4 | Honda | 113.292 | 1.221.945 | -2,0% | 4,3% | 8,3% | 8,4% |
| 5 | 5 | Nissan | 102.312 | 1.188.561 | -2,5% | 5,0% | 7,5% | 8,2% |
| 6 | 6 | Jeep | 68.826 | 779.002 | -6,4% | 10,3% | 5,0% | 5,4% |
| 7 | 7 | Hyundai | 61.304 | 646.284 | 2,2% | 1,3% | 4,5% | 4,5% |
| 8 | 9 | Subaru | 53.760 | 500.647 | 4,1% | 4,2% | 3,9% | 3,5% |
| 9 | 10 | Ram | 49.443 | 446.776 | 13,0% | 11,3% | 3,6% | 3,1% |
| 10 | 8 | Kia | 48.977 | 540.741 | -2,1% | 2,8% | 3,6% | 3,7% |
| 11 | 12 | GMC | 42.668 | 434.100 | -6,2% | -4,7% | 3,1% | 3,0% |
| 12 | 11 | Dodge | 41.514 | 436.049 | -10,9% | 1,7% | 3,0% | 3,0% |
| 13 | 13 | Mercedes | 31.383 | 305.743 | -1,2% | 1,3% | 2,3% | 2,1% |
| 14 | 14 | Lexus | 24.803 | 260.996 | -6,2% | -4,7% | 1,8% | 1,8% |
| 15 | 15 | Volkswagen | 24.779 | 256.047 | -18,5% | -13,1% | 1,8% | 1,8% |
| 16 | 16 | BMW | 24.017 | 254.150 | -18,4% | -9,0% | 1,8% | 1,8% |
| 17 | 17 | Mazda | 22.711 | 246.978 | -10,8% | -7,6% | 1,7% | 1,7% |
| 18 | 19 | Buick | 20.046 | 189.813 | 7,4% | 1,8% | 1,5% | 1,3% |
| 19 | 20 | Audi | 17.721 | 169.530 | 0,1% | 2,7% | 1,3% | 1,2% |
| 20 | 18 | Chrysler | 14.181 | 208.198 | -49,0% | -24,7% | 1,0% | 1,4% |
| 21 | 21 | Cadillac | 13.948 | 133.234 | -9,4% | -5,6% | 1,0% | 0,9% |
| 22 | 22 | Acura | 12.869 | 132.596 | -20,0% | -10,5% | 0,9% | 0,9% |
| 23 | 23 | Infiniti | 11.208 | 107.983 | 0,6% | 1,2% | 0,8% | 0,7% |
| 24 | 24 | Lincoln | 9.069 | 89.504 | 6,9% | 8,6% | 0,7% | 0,6% |
| 25 | 25 | Mitsubishi | 7.637 | 81.988 | 2,8% | 1,6% | 0,6% | 0,6% |
| 26 | 26 | Volvo | 6.340 | 64.741 | -14,6% | 20,3% | 0,5% | 0,4% |
| 27 | 27 | Land Rover | 5.532 | 59.923 | -23,2% | 7,8% | 0,4% | 0,4% |
| 28 | 29 | Porsche | 4.506 | 44.752 | 10,7% | 3,2% | 0,3% | 0,3% |
| 29 | 30 | Mini | 3.954 | 42.865 | -3,3% | -13,9% | 0,3% | 0,3% |
| 30 | 33 | Jaguar | 3.219 | 23.568 | 225,8% | 93,1% | 0,2% | 0,2% |
| 31 | 31 | Fiat | 2.622 | 28.756 | -30,2% | -19,2% | 0,2% | 0,2% |
| 32 | 32 | Tesla | 2.500 | 27.030 | 44,5% | 32,5% | 0,2% | 0,2% |
| 33 | 34 | Maserati | 1.304 | 9.460 | 11,8% | -0,9% | 0,1% | 0,1% |
| 34 | 35 | Smart | 418 | 4.462 | -42,0% | -27,5% | 0,0% | 0,0% |
| 35 | 28 | Scion | 376 | 53.834 | -94,0% | 18,4% | 0,0% | 0,4% |
| 36 | 37 | Bentley | 312 | 1.787 | 157,9% | -6,8% | 0,0% | 0,0% |
| 37 | 36 | Ferrari | 170 | 1.898 | 4,3% | 8,1% | 0,0% | 0,0% |
| 38 | 38 | Lamborghini | 69 | 843 | 10,0% | 33,7% | 0,0% | 0,0% |
| 39 | 39 | Rolls-Royce | 50 | 754 | -54,5% | -18,8% | 0,0% | 0,0% |
| 40 | 40 | Alfa Romeo | 23 | 453 | -64,6% | -19,4% | 0,0% | 0,0% |
| 41 | 41 | Lotus | 20 | 195 | -20,0% | -22,0% | 0,0% | 0,0% |
| Rank Oct | Rank 2016 | Group | Sales Oct | Sales 2016 | Var Oct | Var 2016 | Share Oct | Share 2016 |
| --- | --- | --- | --- | --- | --- | --- | --- | --- |
| 1 | 1 | General Motors | 258.626 | 2.471.023 | -1,6% | -3,5% | 18,9% | 17,1% |
| 2 | 2 | Ford | 187.692 | 2.164.985 | -11,9% | -0,6% | 13,7% | 15,0% |
| 3 | 3 | Toyota | 186.295 | 2.008.713 | -8,7% | -3,0% | 13,6% | 13,9% |
| 4 | 4 | FCA | 178.083 | 1.910.592 | -9,5% | 2,7% | 13,0% | 13,2% |
| 5 | 5 | Honda | 126.161 | 1.354.541 | -4,2% | 2,6% | 9,2% | 9,4% |
| 6 | 6 | Renault-Nissan | 113.520 | 1.296.544 | -2,2% | 4,7% | 8,3% | 9,0% |
| 7 | 7 | Hyundai-Kia | 110.281 | 1.187.025 | 0,2% | 2,0% | 8,1% | 8,2% |
| 8 | 8 | Fuji Heavy Industries | 53.760 | 500.647 | 4,1% | 4,2% | 3,9% | 3,5% |
| 9 | 9 | Volkswagen | 47.387 | 472.959 | -9,5% | -6,5% | 3,5% | 3,3% |
| 10 | 10 | Mercedes Daimler | 31.801 | 310.205 | -2,1% | 0,7% | 2,3% | 2,1% |
| Rank Oct | Rank 2016 | Model | Sales October | Sales YTD 2016 | Var Oct | Var 2016 |
| --- | --- | --- | --- | --- | --- | --- |
| 1 | 1 | Ford F-Series | 65.542 | 661.198 | 0,1% | 5,0% |
| 2 | 2 | Chevrolet Silverado | 49.768 | 475.324 | -3,6% | -3,5% |
| 3 | 3 | Ram Pick-up | 43.891 | 403.117 | 7,2% | 8,5% |
| 4 | 7 | Honda CR-V | 30.306 | 293.799 | 4,4% | 1,8% |
| 5 | 6 | Toyota Corolla | 29.735 | 306.658 | 6,4% | 0,0% |
| 6 | 4 | Toyota Camry | 29.562 | 327.015 | -15,0% | -9,4% |
| 7 | 8 | Toyota RAV4 | 26.429 | 286.809 | -6,5% | 12,0% |
| 8 | 5 | Honda Civic | 26.359 | 310.142 | -5,1% | 11,7% |
| 9 | 9 | Honda Accord | 25.551 | 284.170 | -15,2% | -3,6% |
| 10 | 12 | Ford Escape | 23.505 | 258.269 | -4,9% | 0,2% |
| 11 | 10 | Nissan Rogue | 21.179 | 262.798 | -15,1% | 10,4% |
| 12 | 11 | Nissan Altima | 20.257 | 262.578 | -3,3% | -7,3% |
| 13 | 15 | Chevrolet Equinox | 19.664 | 193.400 | -11,0% | -18,1% |
| 14 | 13 | Ford Fusion | 18.686 | 229.148 | -21,0% | -10,2% |
| 15 | 14 | Ford Explorer | 18.597 | 207.022 | -10,3% | -1,8% |
| 16 | 29 | Subaru Outback | 18.008 | 144.434 | 22,3% | 17,3% |
| 17 | 21 | Jeep Grand Cherokee | 17.867 | 172.224 | 11,3% | 9,1% |
| 18 | 28 | Toyota Highlander | 17.668 | 144.713 | 32,7% | 11,3% |
| 19 | 25 | Chevrolet Cruze | 17.126 | 155.138 | 9,0% | -19,9% |
| 20 | 16 | Chevrolet Malibu | 16.151 | 186.540 | -34,7% | 8,5% |
| 21 | 20 | Hyundai Elantra | 15.917 | 172.967 | 0,3% | -17,6% |
| 22 | 24 | Toyota Tacoma | 15.875 | 158.596 | 4,2% | 6,5% |
| 23 | 27 | Subaru Forester | 15.330 | 145.982 | 1,0% | 0,9% |
| 24 | 18 | GMC Sierra | 15.050 | 179.490 | -18,7% | -0,4% |
| 25 | 22 | Hyundai Sonata | 14.972 | 170.243 | -6,8% | -2,0% |
| 26 | 23 | Jeep Wrangler | 14.469 | 163.110 | -8,1% | -5,9% |
| 27 | 17 | Nissan Sentra | 14.168 | 183.644 | -5,4% | 8,5% |
| 28 | 19 | Jeep Cherokee | 13.531 | 173.561 | -23,4% | -2,9% |
| 29 | 31 | Kia Soul | 13.036 | 120.859 | 6,5% | -3,3% |
| 30 | 54 | Chevrolet Tahoe | 11.976 | 81.976 | 80,8% | 14,9% |
| 31 | 49 | Dodge Journey | 11.912 | 89.319 | 25,1% | 0,4% |
| 32 | 33 | Dodge Grand Caravan | 11.563 | 111.892 | -4,4% | 46,6% |
| 33 | 35 | Hyundai Santa fe | 11.311 | 109.617 | 2,3% | 10,2% |
| 34 | 42 | Chevrolet Traverse | 10.984 | 97.126 | 20,0% | -4,9% |
| 35 | 64 | Nissan Murano | 10.701 | 71.483 | 100,0% | 42,3% |
| 36 | 48 | Chevrolet Colorado | 10.578 | 90.625 | 49,9% | 28,9% |
| 37 | 30 | Ford Transit | 10.202 | 122.809 | 9,0% | 28,7% |
| 38 | 40 | Kia Optima | 9.974 | 99.301 | -30,6% | -25,2% |
| 39 | 43 | Toyota Tundra | 9.533 | 94.355 | 0,2% | -4,8% |
| 40 | 36 | Jeep Patriot | 9.510 | 109.020 | -6,7% | 10,2% |
(610)