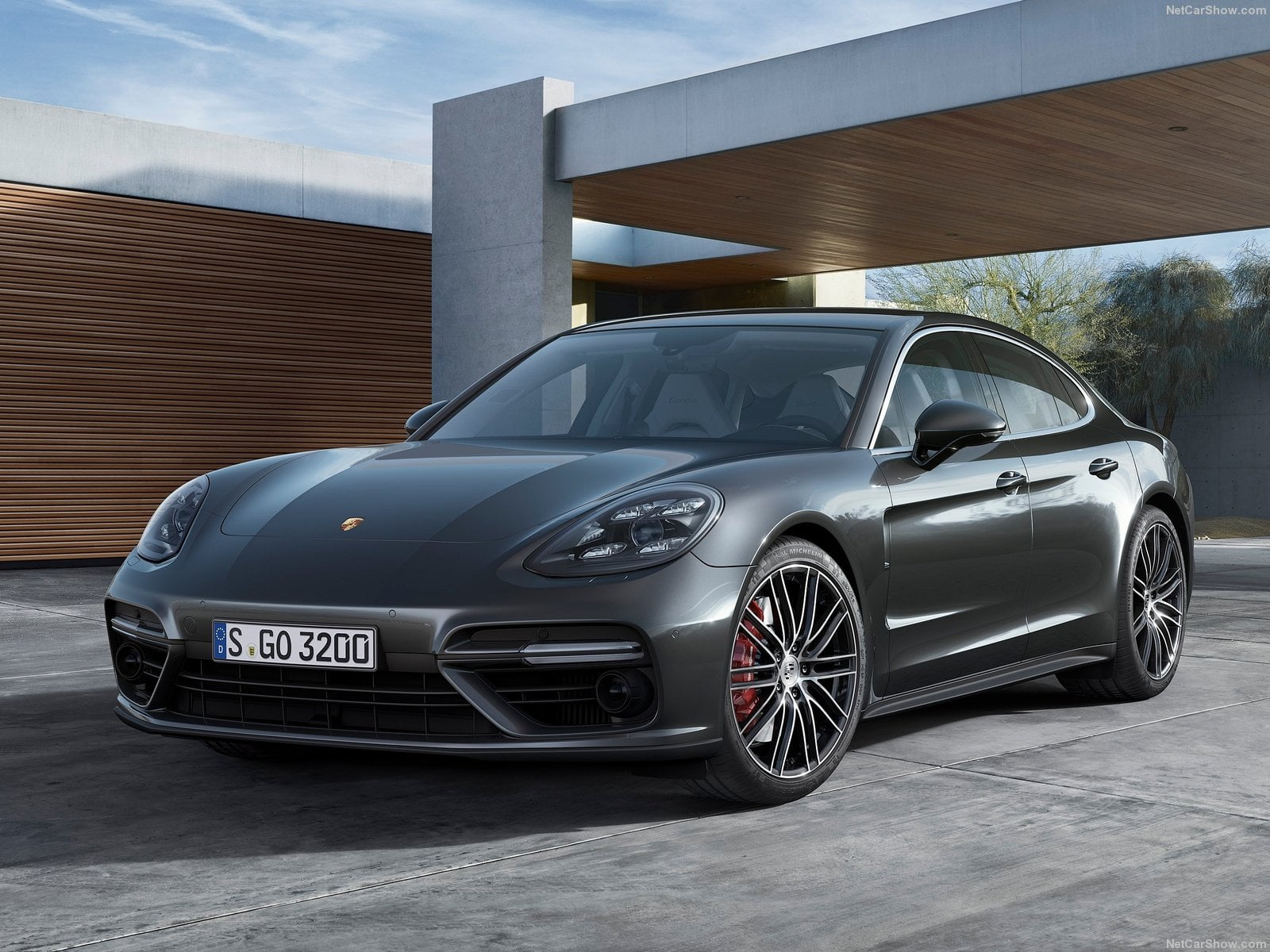 USA Vehicles Sales in June moderately up with Ford and Chevrolet up and Toyota down. Impressive the +28 percent scored by the Ford F Series landing over the 70.000 units.
The U.S. continues to be one of the most buoyant advanced economies and analysts remain optimistic that growth will remain firm this year and next.
Recent data suggest that the U.S. economy was somewhat more resilient at the beginning of the year, although performance was uneven. According to a second estimate, GDP increased at a seasonally adjusted annualized rate of 0.8% in Q1 (previously reported: +0.5% SAAR).
Following the negative May figure, the worse since 2010, in June the domestic new vehicles registrations has shown a moderate recovery with total sales at 1.513.49 (+2.5%).
Year to date sales were 8.635.947, up 1.3%.
Ford re-started after the May brake with 230.287 sales, up 6.4% and market share at 15.2%.
Behind, Chevrolet with 181.387 sales (+0.5%) overtaking Toyota, third with 166.299 sales (-7.6%).
In fourth place Nissan, with 129.495 (+13.4%) ahead of  Honda with 127.363 (+7.1%), Jeep with 83.691 (+17.0%), Hyundai with 67.511  (+0.0%), Kia with 62.572 (+15.6%), Subaru with 46.598 (+5.1%) and in 10th place, Dodge with 44.819 sales (+3.1%).
At Group level, General Motors kept the leadership with 16.9% of market share, followed by Ford Motor Company with 15.8% and Toyota with 13.1%.
The best-selling model, the Ford F Series boomed with 70.397 units (+28.6%) followed by the Chevrolet Silverado with 49.662 (-3.7%), the Ram Pick-Up with 38.126 (+14.4%), the Toyota Camry 32.561 (-13.0%), the Honda Civic with 31.810 (+10.7%), the Toyota Corolla with 30.950 (+1.0%) and the Nissan Altima with 30.475 (+3.6%).
To see details on the best-selling 100 models in the US, please see the related article.
Wishing to enter in details of 2012-2015 data and/or looking at our 2016-2020 forecast for US market, give a look here.
| Rank June | Rank H1 2016 | Brand | Sales June | Sales H1 2016 | Var June | Var H1 2016 | Share June | Share H1 2016 |
| --- | --- | --- | --- | --- | --- | --- | --- | --- |
| 1 | 1 | Ford | 230.287 | 1.291.873 | 6,4% | 4,1% | 15,2% | 14,9% |
| 2 | 3 | Chevrolet | 181.387 | 1.006.890 | 0,5% | -4,4% | 12,0% | 11,6% |
| 3 | 2 | Toyota | 166.299 | 1.008.516 | -7,6% | -3,7% | 11,0% | 11,7% |
| 4 | 4 | Nissan | 129.495 | 733.136 | 13,4% | 9,1% | 8,6% | 8,5% |
| 5 | 5 | Honda | 127.363 | 713.361 | 7,1% | 7,1% | 8,4% | 8,3% |
| 6 | 6 | Jeep | 83.691 | 468.131 | 17,0% | 16,5% | 5,5% | 5,4% |
| 7 | 7 | Hyundai | 67.511 | 374.060 | 0,0% | 0,8% | 4,5% | 4,3% |
| 8 | 8 | Kia | 62.572 | 328.327 | 15,6% | 5,6% | 4,1% | 3,8% |
| 9 | 9 | Subaru | 46.598 | 279.458 | 5,1% | 2,6% | 3,1% | 3,2% |
| 10 | 10 | Dodge | 44.819 | 271.740 | 3,1% | 5,7% | 3,0% | 3,1% |
| 11 | 12 | GMC | 42.985 | 254.587 | -8,6% | -3,8% | 2,8% | 2,9% |
| 12 | 11 | Ram | 41.236 | 256.972 | 14,3% | 11,3% | 2,7% | 3,0% |
| 13 | 13 | Mercedes | 31.558 | 178.539 | 3,5% | 0,0% | 2,1% | 2,1% |
| 14 | 14 | BMW | 28.855 | 153.436 | -10,3% | -9,0% | 1,9% | 1,8% |
| 15 | 17 | Mazda | 26.188 | 145.354 | -3,8% | -8,6% | 1,7% | 1,7% |
| 16 | 15 | Lexus | 25.779 | 151.564 | -1,3% | -4,6% | 1,7% | 1,8% |
| 17 | 18 | Chrysler | 24.747 | 137.372 | -19,7% | -19,3% | 1,6% | 1,6% |
| 18 | 16 | Volkswagen | 23.809 | 149.014 | -21,8% | -14,6% | 1,6% | 1,7% |
| 19 | 20 | Audi | 18.445 | 96.564 | 1,0% | 3,2% | 1,2% | 1,1% |
| 20 | 19 | Buick | 16.575 | 104.207 | -5,5% | -2,0% | 1,1% | 1,2% |
| 21 | 22 | Cadillac | 14.263 | 73.231 | 5,5% | -9,5% | 0,9% | 0,8% |
| 22 | 21 | Acura | 11.352 | 78.994 | -26,9% | -9,3% | 0,8% | 0,9% |
| 23 | 23 | Infiniti | 11.058 | 64.978 | 10,7% | 1,1% | 0,7% | 0,8% |
| 24 | 24 | Lincoln | 8.809 | 53.297 | 5,8% | 13,1% | 0,6% | 0,6% |
| 25 | 28 | Volvo | 8.454 | 36.520 | 41,3% | 25,5% | 0,6% | 0,4% |
| 26 | 25 | Mitsubishi | 8.023 | 51.934 | 0,8% | 4,8% | 0,5% | 0,6% |
| 27 | 26 | Scion | 6.179 | 37.720 | 61,0% | 51,3% | 0,4% | 0,4% |
| 28 | 27 | Land Rover | 5.705 | 36.648 | 22,9% | 13,4% | 0,4% | 0,4% |
| 29 | 30 | Mini | 4.914 | 25.144 | -20,4% | -16,9% | 0,3% | 0,3% |
| 30 | 29 | Porsche | 4.482 | 26.708 | 6,1% | 6,2% | 0,3% | 0,3% |
| 31 | 32 | Tesla | 2.880 | 16.280 | 15,2% | 40,5% | 0,2% | 0,2% |
| 32 | 33 | Jaguar | 2.743 | 10.991 | 125,4% | 40,3% | 0,2% | 0,1% |
| 33 | 31 | Fiat | 2.544 | 17.735 | -18,9% | -18,6% | 0,2% | 0,2% |
| 34 | 34 | Maserati | 941 | 5.202 | -3,4% | -1,9% | 0,1% | 0,1% |
| 35 | 35 | Smart | 407 | 2.593 | -47,4% | -28,4% | 0,0% | 0,0% |
| Rank June | Rank H1 2016 | Group | Sales June | Sales H1 2016 | Var June | Var H1 2016 | Share June | Share H1 2016 |
| --- | --- | --- | --- | --- | --- | --- | --- | --- |
| 1 | 1 | General Motors | 255.210 | 1.438.915 | -1,3% | -4,4% | 16,9% | 16,6% |
| 2 | 2 | Ford | 239.096 | 1.345.170 | 6,4% | 4,4% | 15,8% | 15,6% |
| 3 | 3 | Toyota | 198.257 | 1.197.800 | -5,6% | -2,7% | 13,1% | 13,9% |
| 4 | 4 | FCA | 198.184 | 1.158.591 | 6,4% | 6,4% | 13,1% | 13,4% |
| 5 | 5 | Renault-Nissan | 140.553 | 798.114 | 13,1% | 8,4% | 9,3% | 9,2% |
| 6 | 6 | Honda | 138.715 | 792.355 | 3,2% | 5,2% | 9,2% | 9,2% |
| 7 | 7 | Hyundai-Kia | 130.083 | 702.387 | 6,9% | 3,0% | 8,6% | 8,1% |
| 8 | 9 | Volkswagen | 46.974 | 273.444 | -11,7% | -7,2% | 3,1% | 3,2% |
| 9 | 8 | Fuji Heavy Industries | 46.598 | 279.458 | 5,1% | 2,6% | 3,1% | 3,2% |
| 10 | 11 | BMW | 33.842 | 179.027 | -12,0% | -10,2% | 2,2% | 2,1% |
| Rank June | Rank H1 2016 | Model | Sales June | Sales H1 2016 | Var June | Var H1 2016 | Share June | Share H1 2016 |
| --- | --- | --- | --- | --- | --- | --- | --- | --- |
| 1 | 1 | Ford F-Series | 70.937 | 395.244 | 28,6% | 10,7% | 4,8% | 4,6% |
| 2 | 2 | Chevrolet Silverado | 49.662 | 273.652 | -3,7% | -0,8% | 3,3% | 3,2% |
| 3 | 3 | Ram Pick-up | 38.126 | 231.405 | 14,4% | 8,8% | 2,6% | 2,7% |
| 4 | 4 | Toyota Camry | 32.561 | 199.760 | -13,0% | -7,4% | 2,2% | 2,3% |
| 5 | 5 | Honda Civic | 31.810 | 189.840 | 10,7% | 19,9% | 2,1% | 2,2% |
| 6 | 6 | Toyota Corolla | 30.950 | 182.193 | 1,0% | -4,2% | 2,1% | 2,1% |
| 7 | 7 | Nissan Altima | 30.475 | 172.695 | 3,6% | 0,4% | 2,0% | 2,0% |
| 8 | 10 | Honda CR-V | 29.615 | 159.075 | 4,5% | -2,4% | 2,0% | 1,8% |
| 9 | 12 | Nissan Rogue | 29.246 | 148.883 | 25,8% | 10,0% | 2,0% | 1,7% |
| 10 | 11 | Ford Escape | 29.003 | 155.378 | 20,2% | 6,1% | 1,9% | 1,8% |
| 11 | 8 | Honda Accord | 28.806 | 169.354 | 4,8% | 8,7% | 1,9% | 2,0% |
| 12 | 9 | Toyota RAV4 | 27.365 | 165.900 | 10,2% | 15,5% | 1,8% | 1,9% |
| 13 | 13 | Ford Fusion | 26.520 | 146.833 | 4,4% | -4,1% | 1,8% | 1,7% |
| 14 | 24 | Hyundai Elantra | 22.414 | 96.306 | -15,8% | -25,2% | 1,5% | 1,1% |
| 15 | 15 | Nissan Sentra | 20.721 | 123.014 | 20,5% | 16,2% | 1,4% | 1,4% |
| 16 | 14 | Ford Explorer | 20.356 | 129.107 | -9,7% | 5,5% | 1,4% | 1,5% |
| 17 | 23 | Jeep Wrangler | 20.060 | 100.355 | 4,7% | -2,0% | 1,3% | 1,2% |
| 18 | 16 | Chevrolet Equinox | 19.582 | 121.320 | -10,0% | -16,7% | 1,3% | 1,4% |
| 19 | 20 | Ford Focus | 19.491 | 103.144 | -11,6% | -11,9% | 1,3% | 1,2% |
| 20 | 26 | Chevrolet Cruze | 18.666 | 86.731 | -17,6% | -32,2% | 1,3% | 1,0% |
| 21 | 18 | GMC Sierra | 17.162 | 106.466 | -7,8% | 5,6% | 1,2% | 1,2% |
| 22 | 22 | Jeep Grand Cherokee | 16.810 | 100.737 | 8,7% | 8,2% | 1,1% | 1,2% |
| 23 | 21 | Jeep Cherokee | 16.243 | 102.652 | -12,1% | -2,6% | 1,1% | 1,2% |
| 24 | 17 | Chevrolet Malibu | 16.138 | 120.325 | 6,0% | 24,7% | 1,1% | 1,4% |
| 25 | 25 | Toyota Tacoma | 15.809 | 95.045 | -0,9% | 7,0% | 1,1% | 1,1% |
| 26 | 31 | Nissan Versa | 14.683 | 72.461 | 44,1% | 8,2% | 1,0% | 0,8% |
| 27 | 29 | Ford Transit | 14.437 | 78.480 | 19,0% | 36,1% | 1,0% | 0,9% |
| 28 | 33 | Dodge Grand Caravan | 13.473 | 71.523 | 79,4% | 94,0% | 0,9% | 0,8% |
| 29 | 27 | Toyota Highlander | 13.436 | 81.929 | -2,9% | 4,5% | 0,9% | 0,9% |
| 30 | 35 | Toyota Sienna | 12.908 | 69.717 | 0,0% | -2,3% | 0,9% | 0,8% |
(1758)