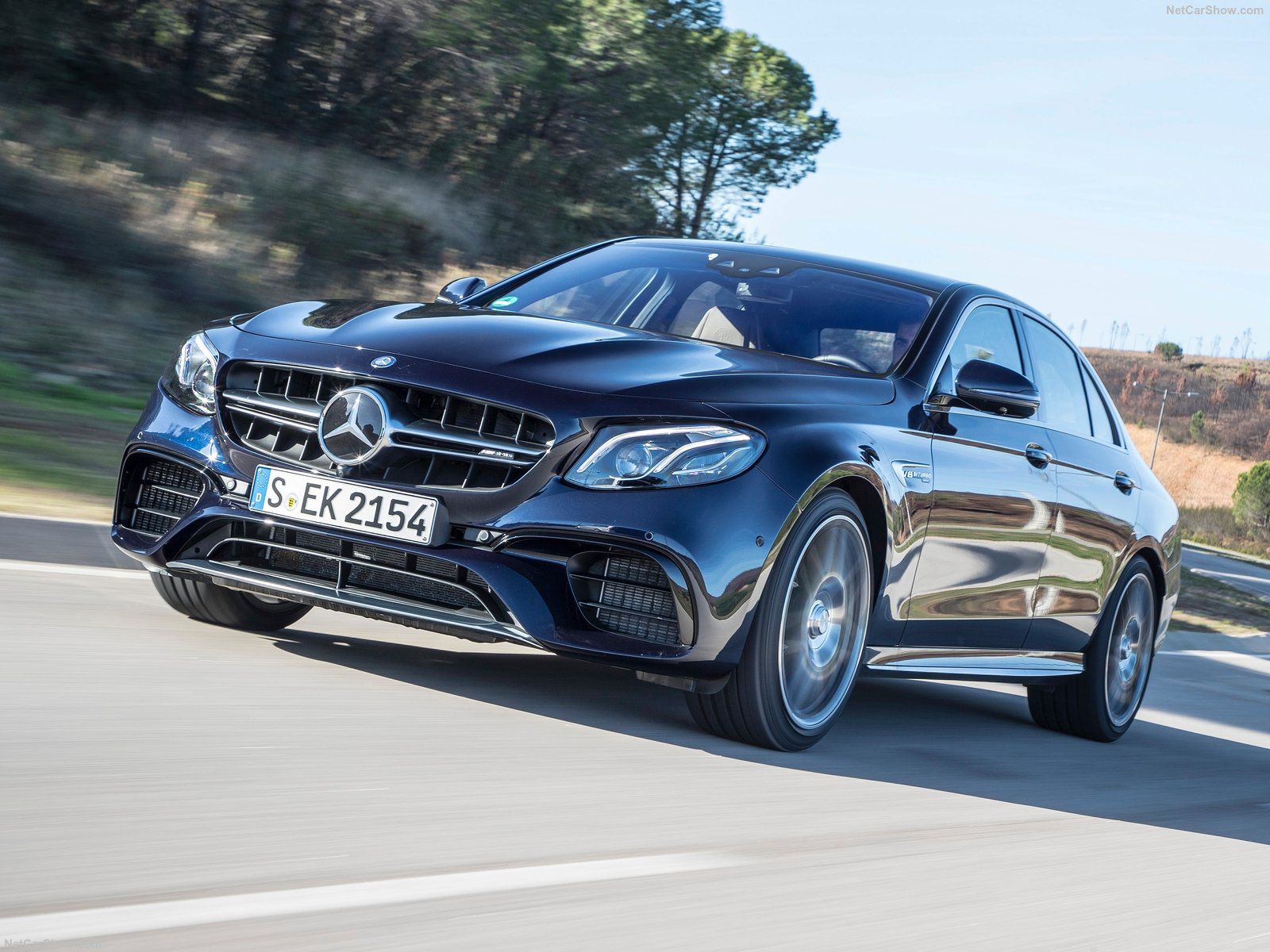 World Best Selling Executive Cars in the 2017 grew 7.6% at 3.0 million units. On top of the list the archrival Mercedes E Class and BMW 5 Series with a wide gap of the Audi A6, penalized by the age of current model. Tesla Model S ranked in 10th place.
Global Sales
In the 2017, the "Executive Cars" segment (the segment E under the European segmentation), accounted for the 3.8% of the global car passenger's sales, with 3.07 million vehicles sold, up 7.6% from the previous year.
The top three markets for this segment are China (with 29.6% of global sales) USA ( with 25.8%) and South Korea (with 8.7%).
Best Selling Models
Vehicles included in this ranking are only 3/4/5 doors and wagon, while SUVs and MPVs are reported under the specific segment ranking.
In the 2017 the global leader was the Mercedes E Class with 385.000 sales (+36.0%). Despite several predecessors had been on sales since 1953, starting with the new naming strategy applied by Mercedes in early '90s, the model started production in the 1993 and actually is at the 5th generation (since 2016).
In second place the BMW 5 Series with 337.000 units (+6.2%). Manufactured since 1972, the 5 Series is the second best-selling BMW ever with over 7 million sales globally so far. In February 2017 the 7th generation production began.
In third place the Audi A6 with 255.000 sales (-6.4%). On sales since the 1974, is actually at the fourth generation (since 2011) waiting for the arrival of the next in few months.
Behind the Skoda Superb with 141.000 units (-2.0%) followed by the Hyundai Grandeur, up 5 spots with 132.162 sales (+92.1%), the Chevrolet Impala with 87.816 units (-25.5%) and the Ford Taurus with 80.231 sales (-14.3%).
In eight place the Nissan Maxima with 75.987 (+3.7%) ahead of the Toyota Crown with 64.459 (-8.0%) and in 10th place the Tesla Model S with 60.712 units (+11.7%).
Data Source
This report is done utilizing data extracted from our GAD (Global Auto Database) the wider Auto Sales Database actually existing in the World, with sales data by region/area/country broken down by type/size/body-style/brand/model from January 2010 to the last month. Data are collected by over 300 sources, including all the official providers (local Minister of Transportations or Associations of car Manufacturers).
Copyright
Let us to remember to all the several global media and bloggers feeding from our articles for their publications, to quote and link us to not infringe our copyright and respect our job on collecting so many data. Thanks!
| Rank 2017 | Rank 2016 | | Sales 2017 | Sales 2016 | Variation 2017 |
| --- | --- | --- | --- | --- | --- |
| 1 | 2 | Mercedes E Class | 385.350 | 283.311 | 36,0% |
| 2 | 1 | BMW 5 Series | 337.427 | 317.670 | 6,2% |
| 3 | 3 | Audi A6 | 255.443 | 272.766 | -6,4% |
| 4 | 4 | Skoda Superb | 141.107 | 143.930 | -2,0% |
| 5 | 10 | Hyundai Grandeur | 132.162 | 68.781 | 92,1% |
| 6 | 5 | Chevrolet Impala | 87.816 | 117.848 | -25,5% |
| 7 | 6 | Ford Taurus | 80.231 | 93.625 | -14,3% |
| 8 | 7 | Nissan Maxima | 75.985 | 73.268 | 3,7% |
| 9 | 9 | Toyota Crown | 64.459 | 70.064 | -8,0% |
| 10 | 14 | Tesla Model S | 60.712 | 54.365 | 11,7% |
(621)