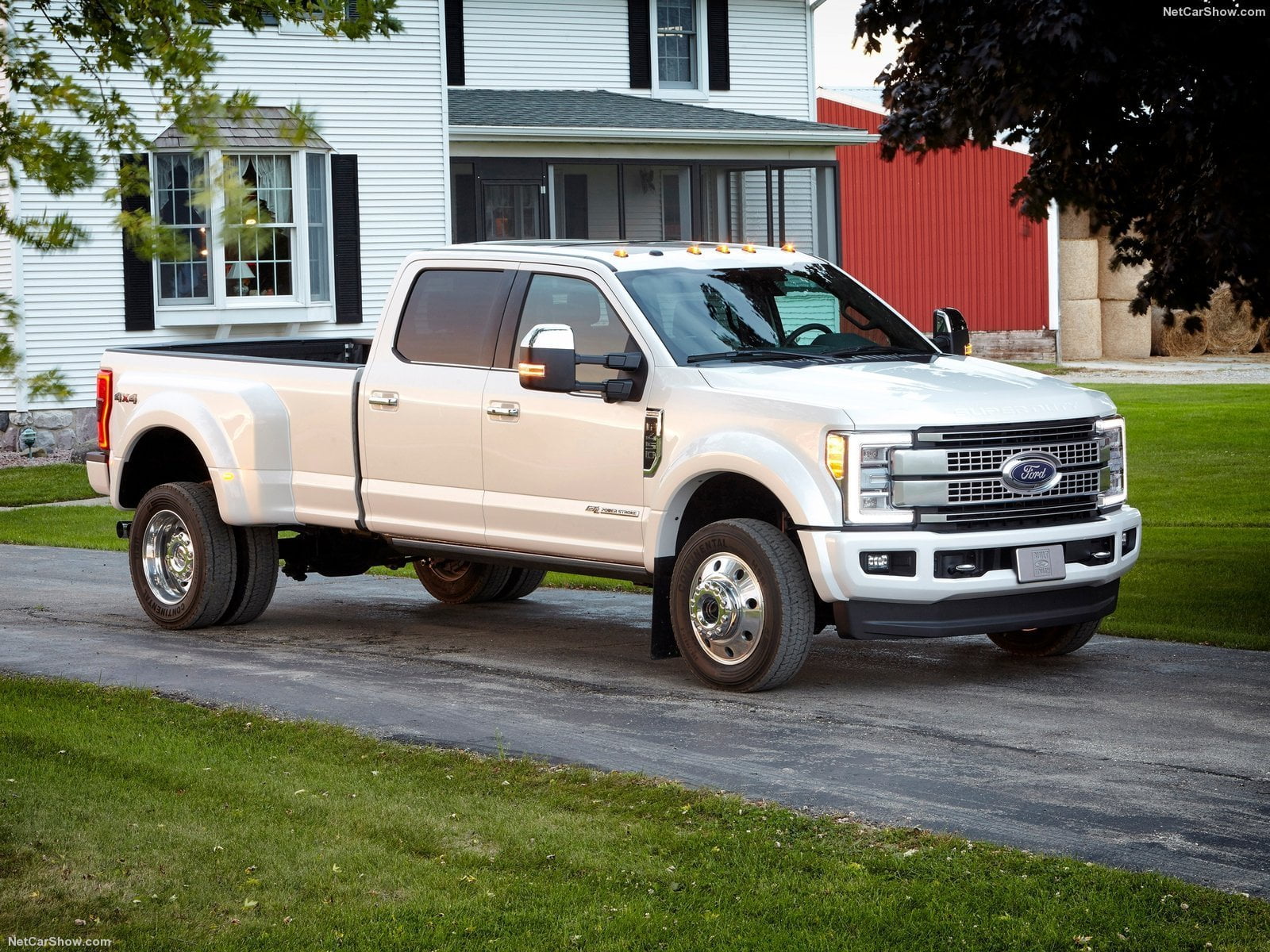 World Best Selling Pick Up 2015 ranking dominated again by the Ford F-Series while Chevrolet Silverado overtakes the Toyota Hilux in second. Toyota held 3 models in top 10. The Chevrolet Colorado the new star.
A pickup truck is a light duty truck having an enclosed cab and an open cargo area with low sides and tailgate. Once a work tool with few creature comforts, in the 1950s consumers began purchasing pickups for lifestyle reasons and by the 1990s less than 15 percent of owners reported use in work as the pickup truck's primary purpose.
Today in North America, the pickup is mostly used like a passenger car. The fact that pick ups are classified as "light commercial vehicle" create difficulties analyzing sales data and for this reason we at focus2move usually refer to the "Light Vehicles" market rather than to cars.
Thanks to the powerful F2M mobility database expanded, day after day, collecting sales of over 2.400 different models in all countries in the World, we can provide any kind of segmentation including this one. On demand, we are able to extract similar data for any segment in any country or regional area.
In the table below we report the ranking of the World best-selling pick up in the full year 2015 compared with the previous year.
The best-selling model in the segment was the Ford F-Series with sales stable at 920.632 (+1.2%), thanks to the leadership in US and Canada. This model gained the third place in absolute among all vehicles sold in the World.
The second was the Chevrolet Silverado, up 1 spot, with 670.187 units, up in double-digit thanks to a roaring performance in US, overtaking the Toyota Hilux, third with 580.613 sales (-2.8%), penalized by the old model run out and slow distribution of the last generation. Hilux is the single model leader in the majority of countries, behind leader in all Central Africa and Middle East.
Fourth was the Ram Pick Up with 542.559 sales (+2.6%) ahead of the GMC Sierra with 289.797 units (+7.1%), the Isuzu D-Max with 272.744 (+4.9%), the Ford Ranger with 205.699 (+9.6%), the Toyota Tacoma with 199.946 (+14.9%)  the Toyota Tundra, the third Toyota out of the top 9, with 131.433 (+1.4%) and in 10th place the Chevrolet Colorado, the fastest growing model, with 108.107 (+272%).
Below, you can sort our interactive tables to see data regarding Brands, Groups and Models. Please bear in mind that sales data are subject to adjustments as sources will update their information. This report is updated at the publishing date and will not be modified while the next on this subject will always have the year to date data updated.
| Rank 2015 | Rank 2014 | Model | Sales 2015 | Sale 2014 | 2015 Var | Share 2015 | Share 2014 |
| --- | --- | --- | --- | --- | --- | --- | --- |
| 1 | 1 | Ford F-Series | 920.632 | 907.652 | 1,4% | 16,9% | 16,6% |
| 2 | 3 | Chevrolet Silverado | 670.187 | 592.514 | 13,1% | 12,3% | 10,8% |
| 3 | 2 | Toyota Hilux | 580.613 | 597.310 | -2,8% | 10,6% | 10,9% |
| 4 | 4 | Ram Pick-up | 542.559 | 528.554 | 2,6% | 9,9% | 9,7% |
| 5 | 5 | GMC Sierra | 289.797 | 270.621 | 7,1% | 5,3% | 5,0% |
| 6 | 6 | Isuzu D-Max | 273.744 | 260.988 | 4,9% | 5,0% | 4,8% |
| 7 | 7 | Ford Ranger | 205.699 | 187.617 | 9,6% | 3,8% | 3,4% |
| 8 | 8 | Toyota Tacoma | 199.964 | 174.009 | 14,9% | 3,7% | 3,2% |
| 9 | 11 | Toyota Tundra | 131.433 | 129.639 | 1,4% | 2,4% | 2,4% |
| 10 | 30 | Chevrolet Colorado | 108.107 | 29.040 | 272,3% | 2,0% | 0,5% |
| 11 | 9 | Fiat Strada | 106.787 | 163.747 | -34,8% | 2,0% | 3,0% |
| 12 | 12 | Nissan Frontier | 98.387 | 109.210 | -9,9% | 1,8% | 2,0% |
| 13 | 15 | Mitsubishi L200 | 91.670 | 81.040 | 13,1% | 1,7% | 1,5% |
| 14 | 10 | Great Wall pickup | 90.866 | 150.362 | -39,6% | 1,7% | 2,8% |
| 15 | 13 | Volkswagen Saveiro | 73.237 | 97.102 | -24,6% | 1,3% | 1,8% |
| 16 | 16 | Nissan Navara | 71.329 | 78.067 | -8,6% | 1,3% | 1,4% |
| 17 | 17 | Volkswagen Amarok | 65.290 | 69.692 | -6,3% | 1,2% | 1,3% |
| 18 | 18 | Mitsubishi Triton | 60.719 | 69.181 | -12,2% | 1,1% | 1,3% |
| 19 | 24 | Nissan Pick-up | 58.908 | 52.065 | 13,1% | 1,1% | 1,0% |
| 20 | 21 | Daihatsu Gran Max PU | 58.121 | 57.151 | 1,7% | 1,1% | 1,0% |
| 21 | 22 | Suzuki Carry Pick Up | 53.055 | 56.265 | -5,7% | 1,0% | 1,0% |
| 22 | 23 | Mazda BT-50 | 52.616 | 53.685 | -2,0% | 1,0% | 1,0% |
| 23 | 26 | Toyota Land Cruiser P/U | 49.593 | 41.370 | 19,9% | 0,9% | 0,8% |
| 24 | 19 | Chevrolet S10 | 43.054 | 58.801 | -26,8% | 0,8% | 1,1% |
| 25 | 51 | GMC Canyon | 36.564 | 5.168 | 607,6% | 0,7% | 0,1% |
| 26 | 28 | ZX Auto Grand Tiger | 34.828 | 34.572 | 0,7% | 0,6% | 0,6% |
| 27 | 41 | Suzuki Ravi | 33.008 | 13.267 | 148,8% | 0,6% | 0,2% |
| 28 | 20 | Dongfeng Rich | 32.119 | 57.858 | -44,5% | 0,6% | 1,1% |
| 29 | 25 | Nissan D22 | 30.623 | 42.399 | -27,8% | 0,6% | 0,8% |
| 30 | 14 | IRAN KHODRO BARDO | 27.883 | 88.082 | -68,3% | 0,5% | 1,6% |
| 31 | 29 | Mitsubishi T120-SS Pick up | 27.584 | 29.378 | -6,1% | 0,5% | 0,5% |
| 32 | 27 | Chevrolet Montana | 24.369 | 36.950 | -34,0% | 0,4% | 0,7% |
| 33 | 31 | ZAMYAD Z24 | 22.940 | 27.892 | -17,8% | 0,4% | 0,5% |
| 34 | 33 | Holden Colorado | 22.106 | 20.996 | 5,3% | 0,4% | 0,4% |
| 35 | 35 | Foton Tunland | 19.735 | 19.410 | 1,7% | 0,4% | 0,4% |
| 36 | 36 | Isuzu KB | 16.855 | 17.680 | -4,7% | 0,3% | 0,3% |
| 37 | 32 | Suzuki APV Pick-up | 16.785 | 22.604 | -25,7% | 0,3% | 0,4% |
| 38 | 37 | Nissan Titan | 16.357 | 16.580 | -1,3% | 0,3% | 0,3% |
| 39 | 34 | SAIPA 151 PICKUP | 13.548 | 20.359 | -33,5% | 0,2% | 0,4% |
| 40 | 40 | Foton SUP | 12.608 | 13.541 | -6,9% | 0,2% | 0,2% |
| 41 | 39 | Huanghai N1-Series | 11.934 | 14.700 | -18,8% | 0,2% | 0,3% |
| 42 | 42 | Ram 1500-3500 | 11.890 | 12.530 | -5,1% | 0,2% | 0,2% |
| 43 | 133 | IRAN KHODRO ARISUN | 10.934 | - | #DIV/0! | 0,2% | 0,0% |
| 44 | 44 | Chevrolet Luv D-Max | 10.657 | 10.657 | 0,0% | 0,2% | 0,2% |
| 45 | 46 | JAC Pickup | 9.526 | 9.132 | 4,3% | 0,2% | 0,2% |
| 46 | 43 | GAC Gio Pickup | 8.687 | 11.784 | -26,3% | 0,2% | 0,2% |
| 47 | 72 | Ram 700 | 8.159 | 1.495 | 445,8% | 0,1% | 0,0% |
| 48 | 68 | BAHMAN CARA | 6.877 | 1.741 | 295,0% | 0,1% | 0,0% |
| 49 | 49 | Chevrolet Tornado | 5.964 | 5.375 | 11,0% | 0,1% | 0,1% |
| 50 | 47 | Ssangyong Actyon Sports | 5.786 | 7.357 | -21,3% | 0,1% | 0,1% |
(208)